Mark Hamill is one of the few actors in Hollywood that you just cannot hate. You love him in anything and everything he does. He has an amazing connection and engagement with his fans. Mark Hamill got to play two iconic roles throughout his life and career. He played Luke Skywalker, and then the Joker in the animated series. Those are two opposite characters, and he nailed them both.
Have you seen any pictures of young Mark Hamill? Born in September 1951, Mark is an American actor, voice actor, and writer. For his role in the Star Wars franchise, he won three Saturn Awards. But he also has other movies like The Big Red One, Corvette Summer, and many more.
He started his career with a role on the soap opera General Hospital. Fun fact: he had guest appearances on The Bill Cosby Show, The Partridge Family One Day at a Time, and many more.
It is a fun story about how Hamill got to play Luke Skywalker. That is the role that marked his life. And to get it, he had to get help from a friend. His friend Robert Englund went for an audition for Apocalypse now. He walked across the hall where George Lucas held auditions for Star Wars. And after watching the auditions for a while, he suggested Hamill to try it. He knew he would play a perfect Luke.
The rest is history. He also reached stardom with his portrayal of The Joker in the DC Universe. He voiced the Joker in Batman: The Animated Series from 1992 to 1994, and then a couple of more. He even voiced it in a couple of video games.
Another Star Wars fact. In January 1977, just before shooting one of his scenes in Star Wars, he fractured his nose in a car accident. So, they had to use a double for the landspeeder pickup shots.
Nowadays, he is an outspoken member of the Democratic Party. He often criticizes the tweets of Donald Trump by reading them out in his signature Joker Voice.
Let's take a look at some photos of young Mark Hamill. Most of these are from his Star Wars days. But there are some from other projects as well.
1. The Young Kid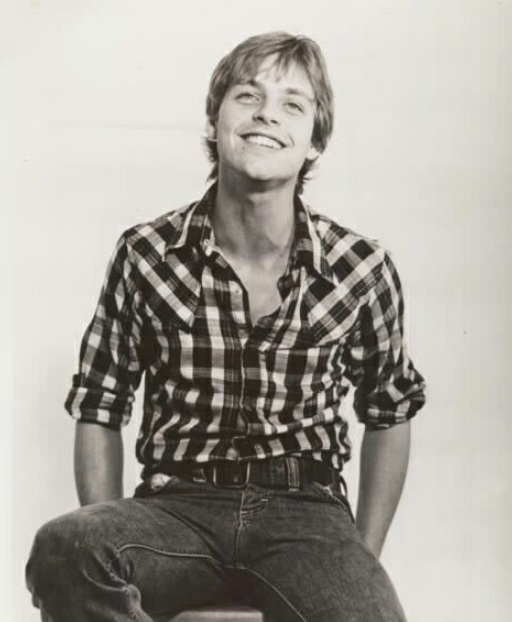 Born in 1951, Mark was just 20 something when he started filming Star Wars. He looked like a naïve kid, exactly the perception Lucas needed for the first Star Wars movie.
2. Hanging Out With Carrie Fisher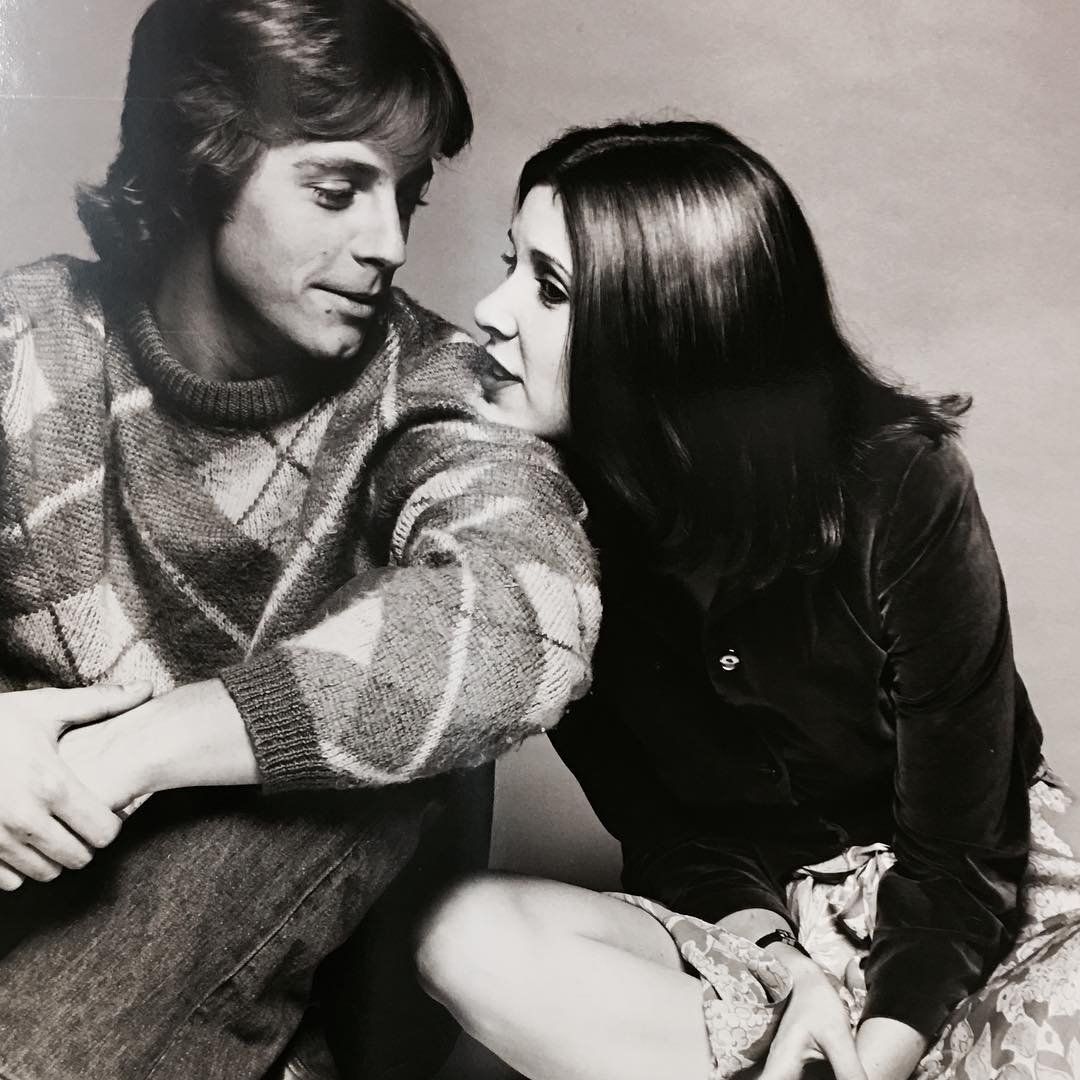 These two left such a huge mark on television, people, and the world. They portrayed arguably two of the most iconic characters in the history of television, Luke Skywalker, and Princess Leia. Here are the two on the set of the first Star Wars movie, A New Hope.
3. Young Hamill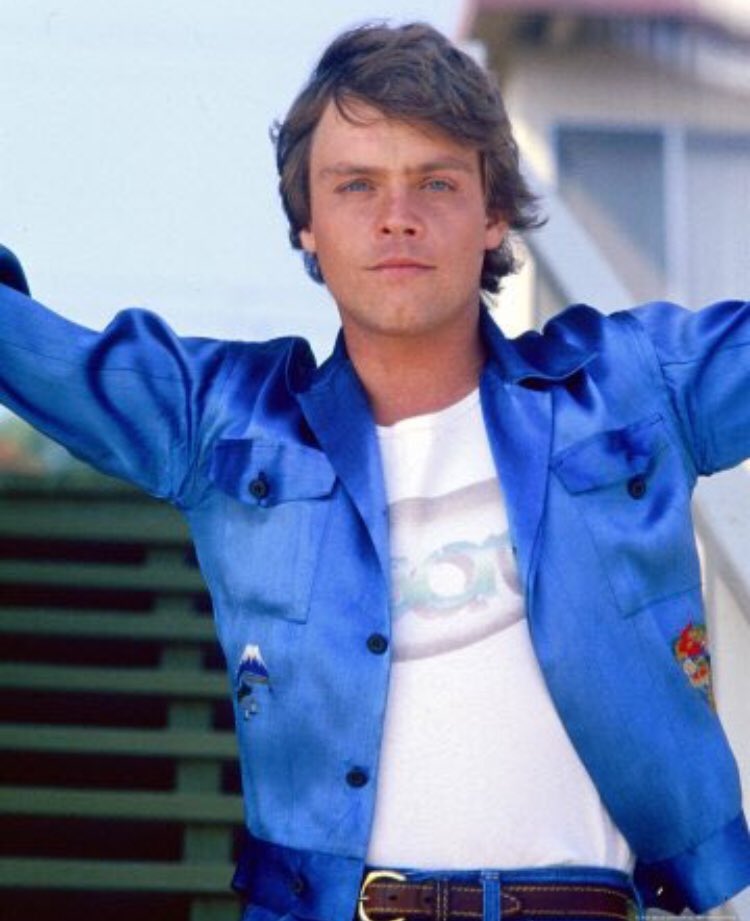 What we love about these pictures of young Mark Hamill is the fashion back in the days. You can notice how things changed from the 1970s to today's age. A simple jacket and a shirt. You needed just that to go out in the 1980s.
4. Hanging Out With The Enemy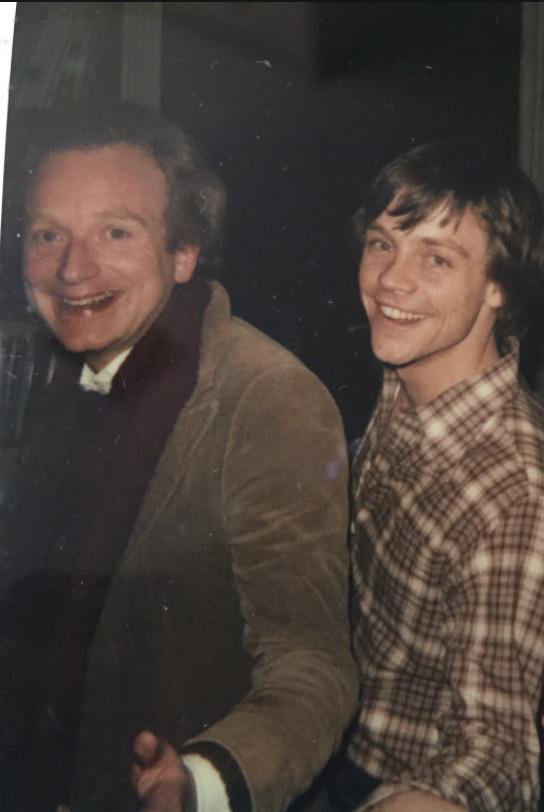 This is a rare photo taken during the filming of Return of the Jedi. Ian McDiarmid plays Emperor Palpatine, Hamill's arch-enemy in the Star Wars franchise. Fun fact: Ian is just seven years older than Mark Hamill. But when you watch the movies, you might think differently.
5. Yearbook Photo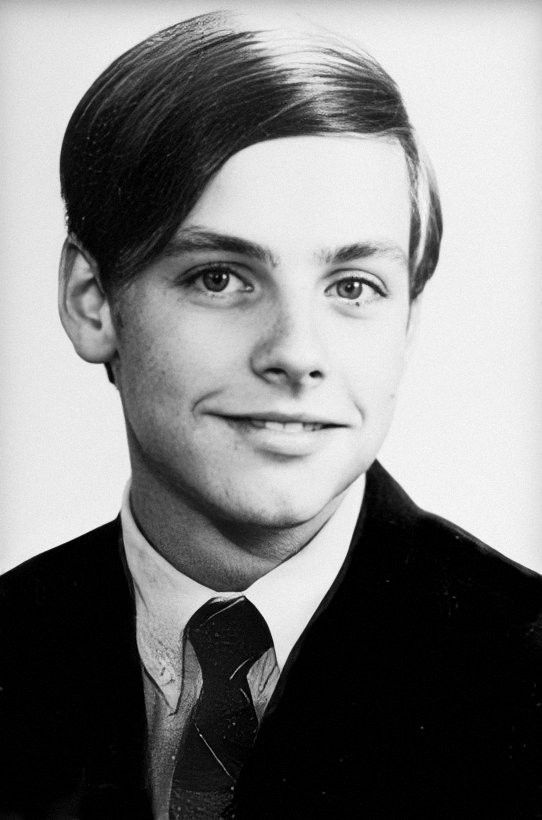 We always love seeing yearbook photos from celebrities and see the transformations they went through. For example, if take a look at this old Mark Hamill photo, the first thing you notice is his hairstyle.
6. Hanging Out With Harrison Ford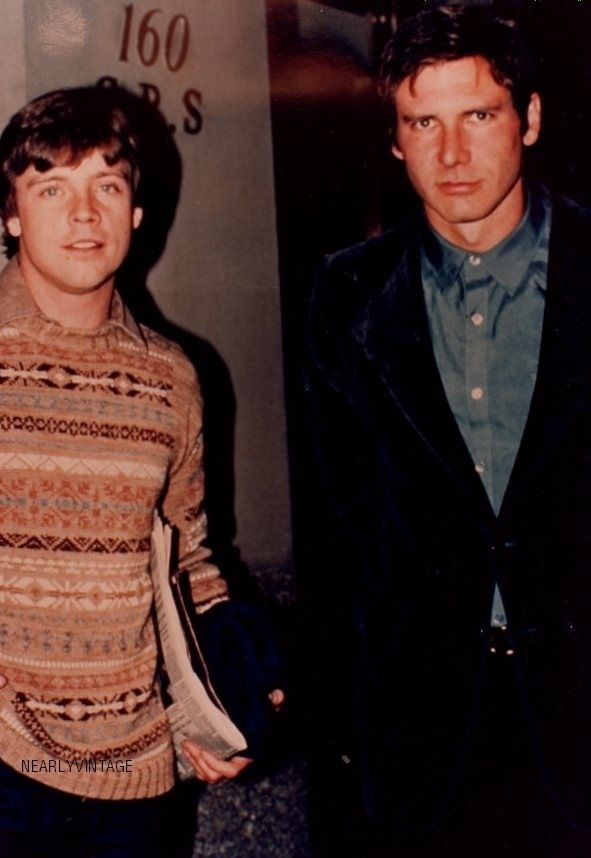 Harrison Ford is another actor that looks much older than Hamill. Ford is just 9 years older. But again, looking at this photo, and the movies, you might think differently. Harrison looks like someone as old as Mark's father.
7. The Star Wars Crew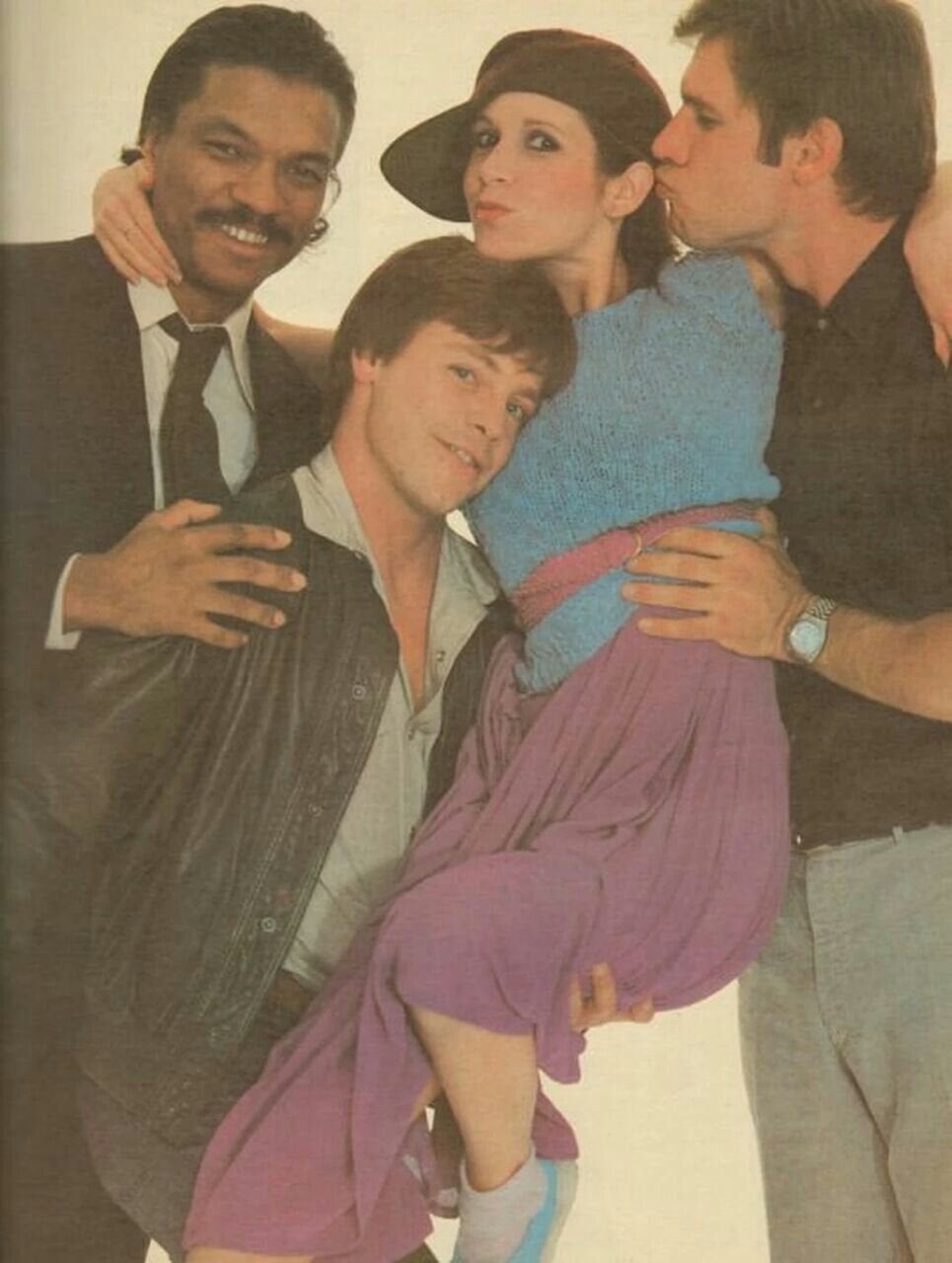 Ask any cast member from the Star Wars original trilogy, and they will give you the same answer. They had so much fun filming these movies. And they stayed connected through the years. Some of them still hang out and communicate with each other. When Carrie Fisher died a few years ago, all of them send their wishes.
8. With His "Mentor"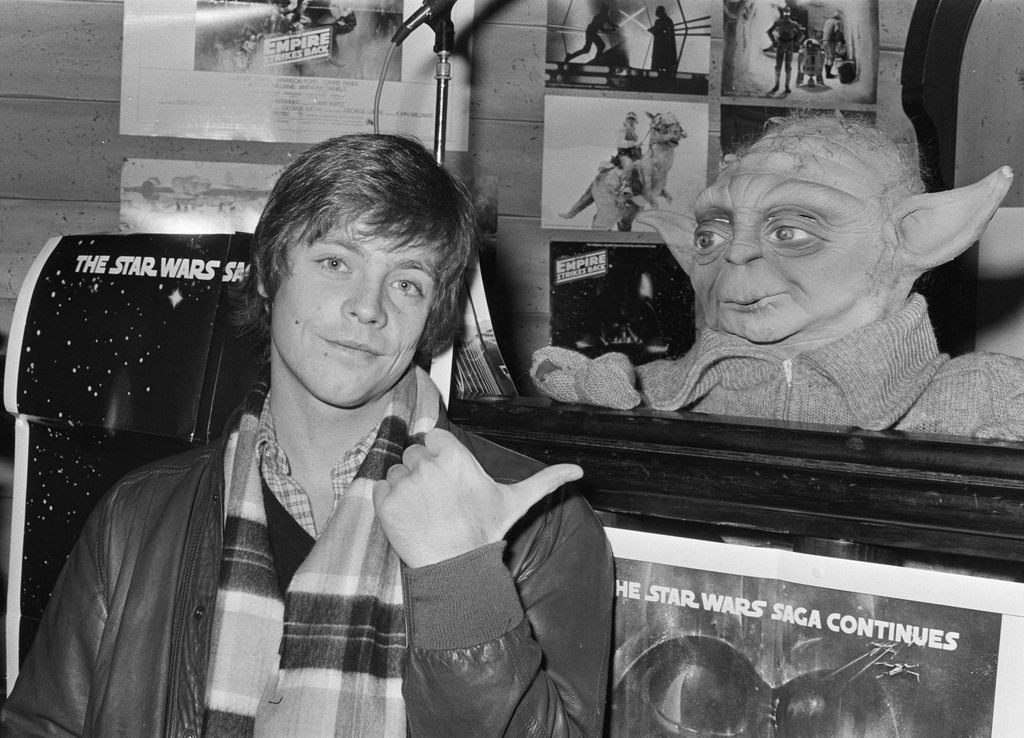 No, this is not Hamill and Yoda from the set of Star Wars. Fun fact: This is a picture of Mark Hamill in a bar in Amsterdam. But that just shows you how popular the movies got. Literally, the whole world watched them. You cannot find a single person in the US and Europe that hasn't at least heard of Star Wars.
9. Mark and Carrie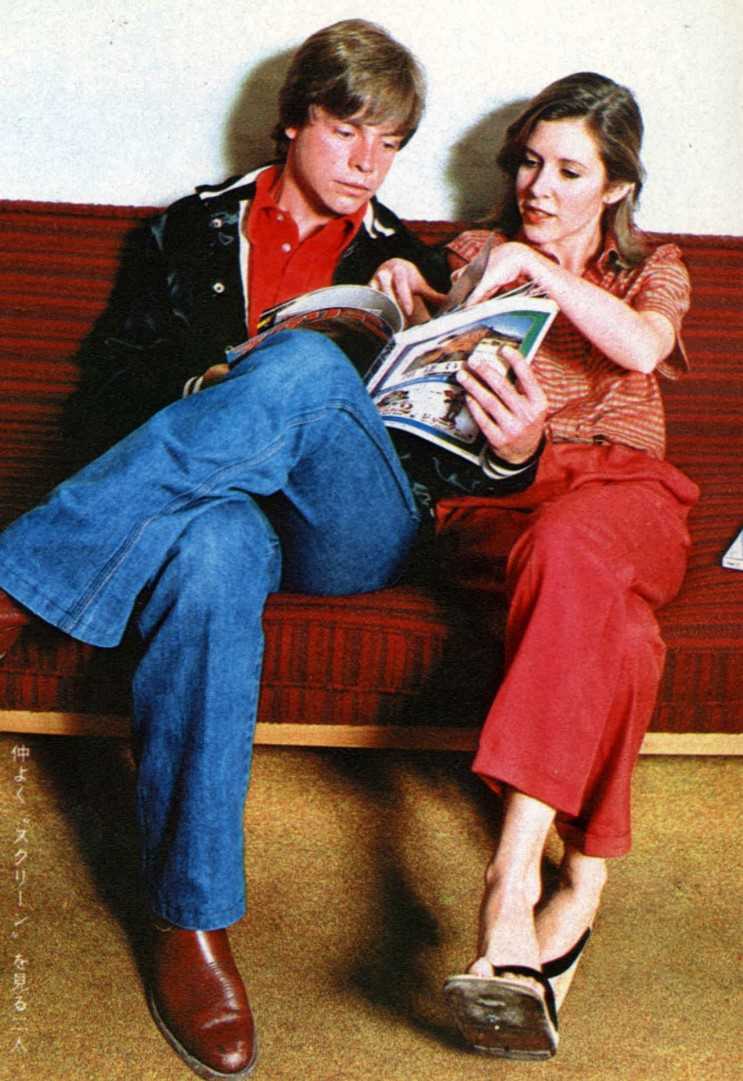 We started off the list of pictures of young Mark Hamill with him and Carrie. And it is only fitting that we finish off the list with the two of them. Hamill and Fisher played two of the most iconic characters in television history. We just hate it that Carrie left the world way too soon.
Comments
0 comments