Carrie Fisher was an American actress that had of the most memorable roles in movie history. Fisher portrayed Princess Leia in the Star Wars franchise, a role that marked her entire life and career. That role also helped her earn four Saturn Awards nominations. Besides Star Wars, she also appeared in Shampoo, The Blue Brothers, The Burbs, When Harry Met Sally, and many more.
Carrie Fisher was only 19 years old when she appeared in A New Hope, the first Star Wars movie. So, do you remember some of the photos of young Carrie Fisher?
Besides her Saturn Award nominations, she got two Primetime Emmy Award nominations. Posthumously, Disney made her a Disney Legend in 2017.
By the end of her acting career, she also wrote several semi-autobiographical novels. Those include Postcards from the Edgy, Wishful Drinking, and more.
The daughter of singer Eddie Fisher and actress Debbie Reynolds, Carrie also appeared in a documentary about the relationship with her mother. Bright Lights: Starring Carrie Fisher and Debbie Reynolds premiered at the 2016 Cannes Film Festival.
She died of sudden cardiac arrest on December 27, 2016, at the age of 60. Let's go and check some Carrie Fisher young photos.
1, The Always Smiling Carrie
Carrie Fisher was such a positive person. She always smiled, and always had something nice and positive to say to people. It is like she acted as Princess Leia her whole life.
2. Multi-talented Performer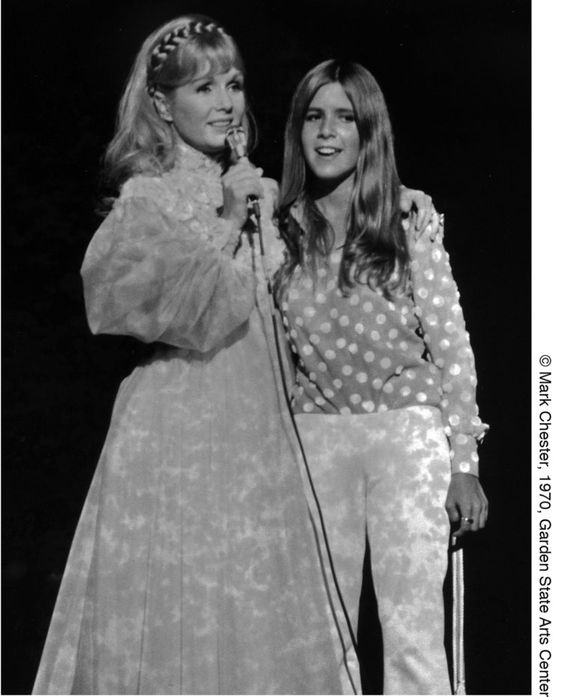 Do you think acting was her only talent? Think again. During her life, Carrie proved to people she is a multi-talented performer. She could do more than just acting. Her novels are amazing. And here we have her singing. After all, her father was a famous singer.
3. Princess Leia At The Beach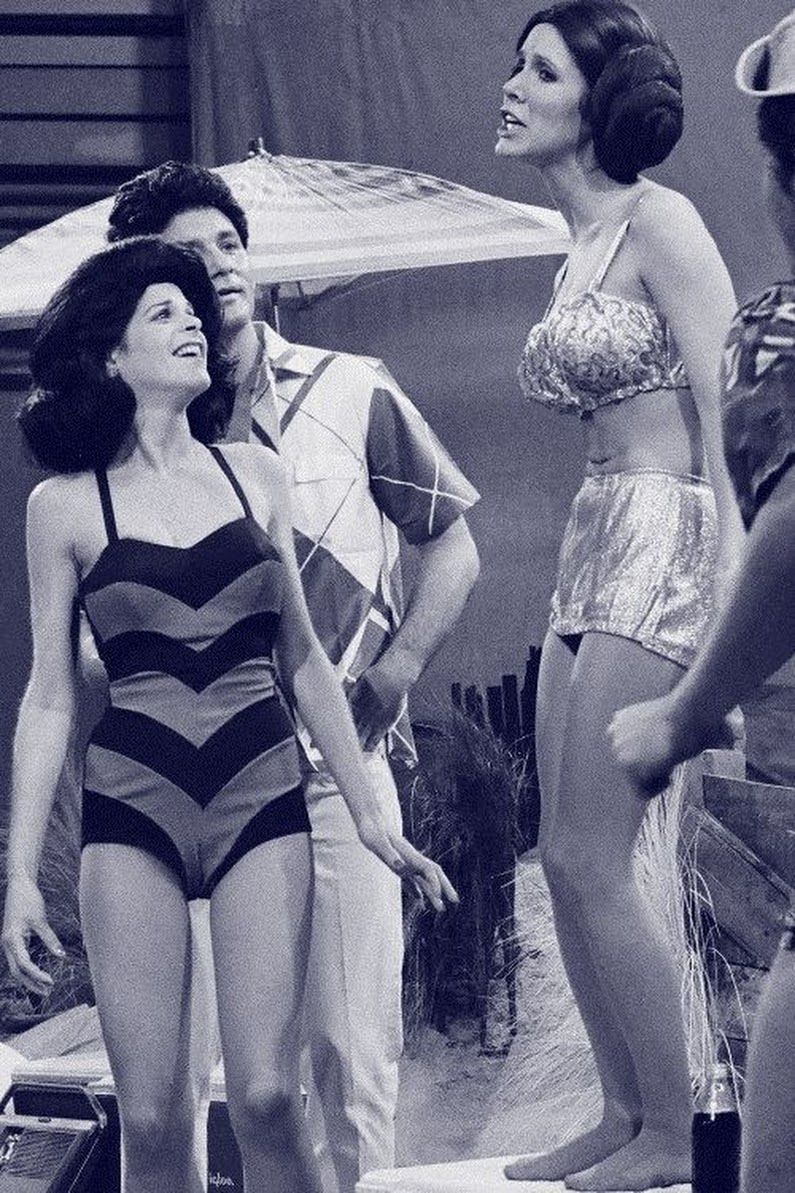 When Fisher got to play Princess Leia, she started wearing her signature hairstyle everywhere she went. You can see her at the beach here with the signature Leia hairstyle. Do not mind the swimsuit. After all, those are the 1970s.
4. Carrie and Harrison Ford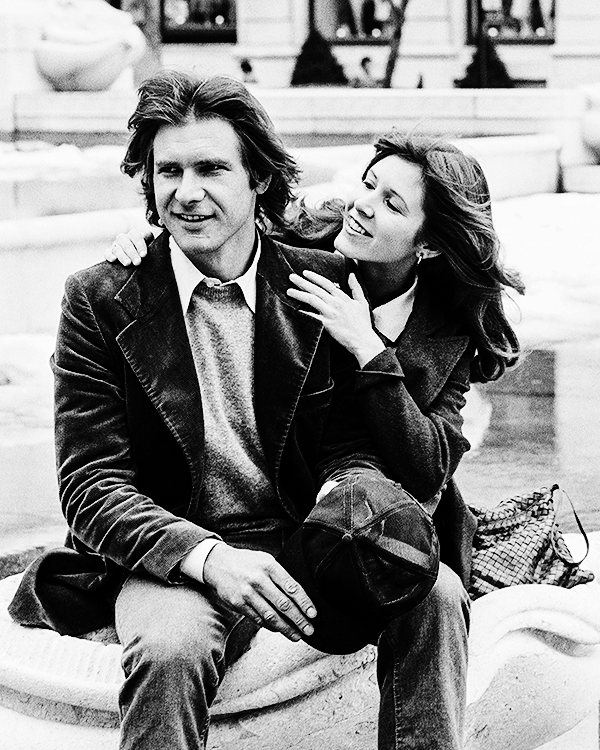 These two had a romance on and off the screen. Years later, Carrie revealed that she and Harrison Ford had an affair during the filming of A New Hope. At the time, she was only 19 years old. Ford, on the other hand, was 33 years of age and married.
5. Traveling The World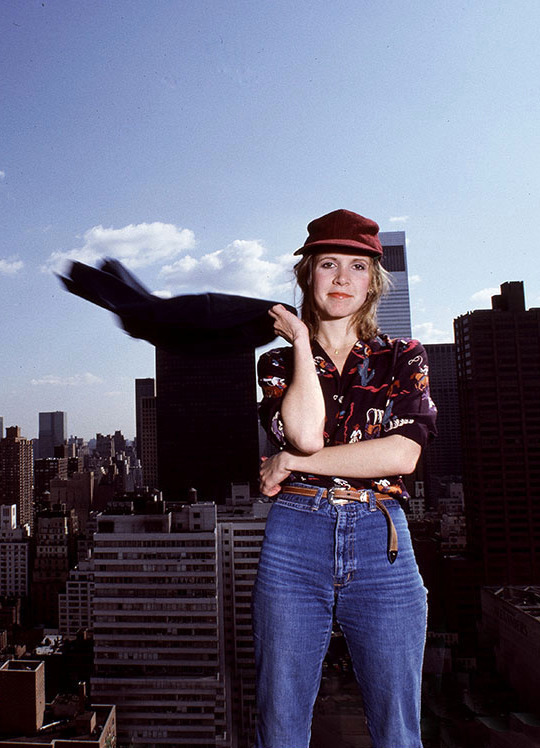 If you didn't know, baggy jeans were a big hit back in the days. Here we see Carrie traveling the world in an outfit that would look funny nowadays. But back in the days? That was a modern look. Things change, you know?
6. Princess Leia Photoshoot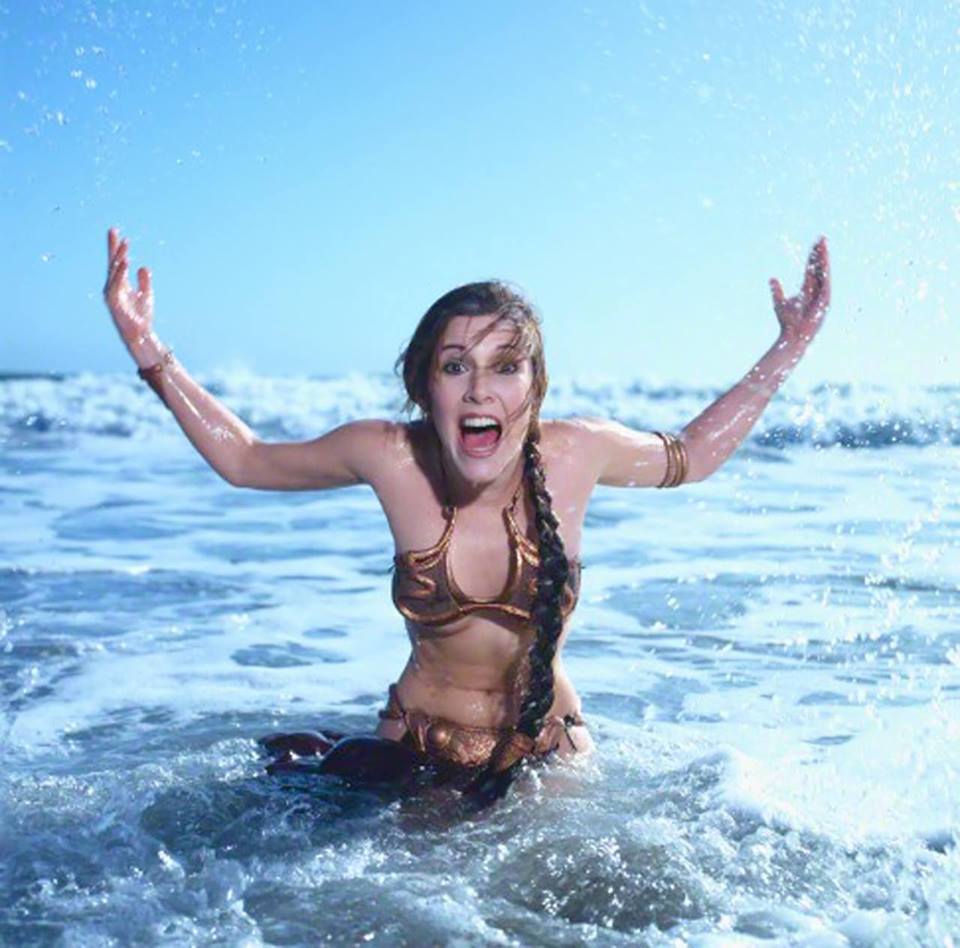 At the time of filming A New Hope, Carrie was 19 years of age. But by the time Return of the Jedi came out, she grew a bit. This is a vintage picture from her photoshoot following the movie's release. She poses in the same metal bikini she wore during the movie.
7. Princess Leia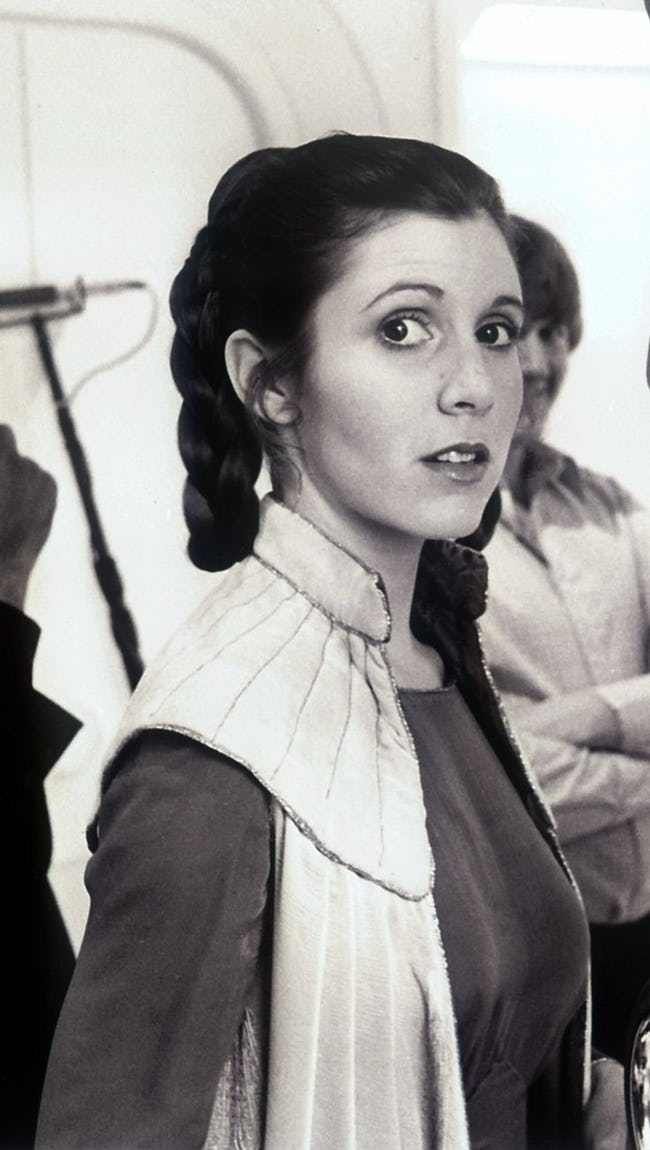 Most of us remember Carrie Fisher as Princess Leia. She did go on to star in a number of other movies. But we will forever remember her as Princess Leia. Here is a photo of her during the filming of the Star Wars movies, with her signature Leia look.
8. Technology in the 1970s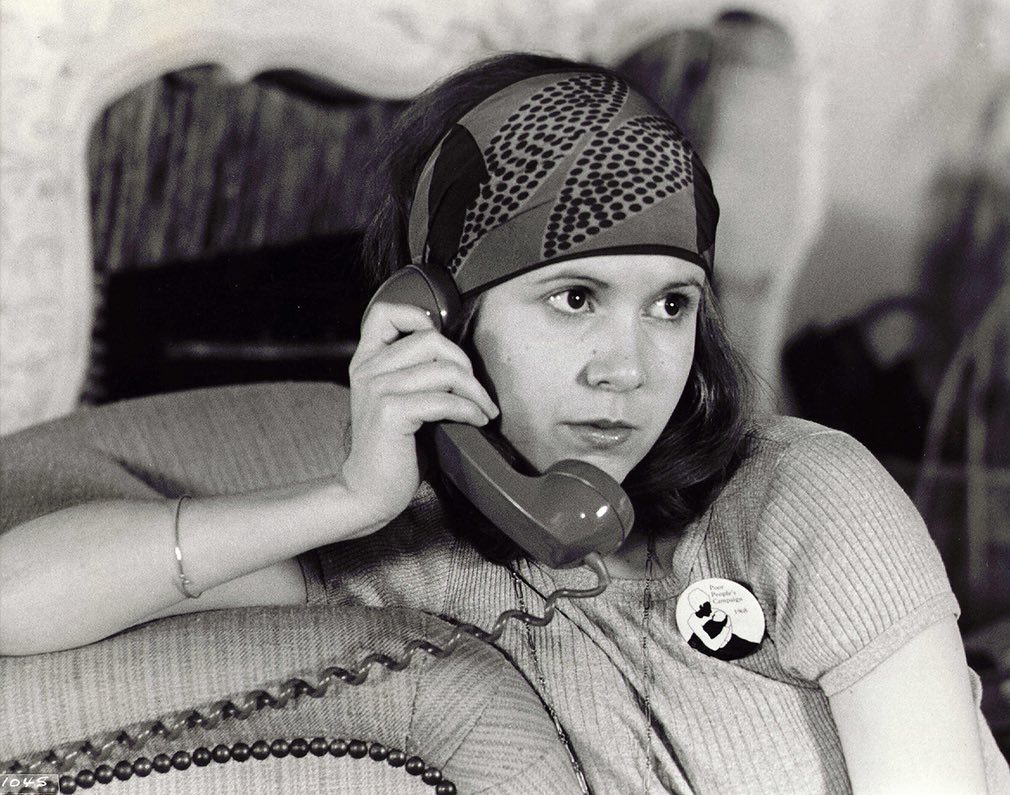 Kids nowadays will never know a lot of things. Like, sitting next to the telephone and talking to your friends and family. Nowadays, you can take your smartphone everywhere with you. It is a nice reminder to see Carrie doing stuff that look surreal nowadays.
9. Country Carrie Fisher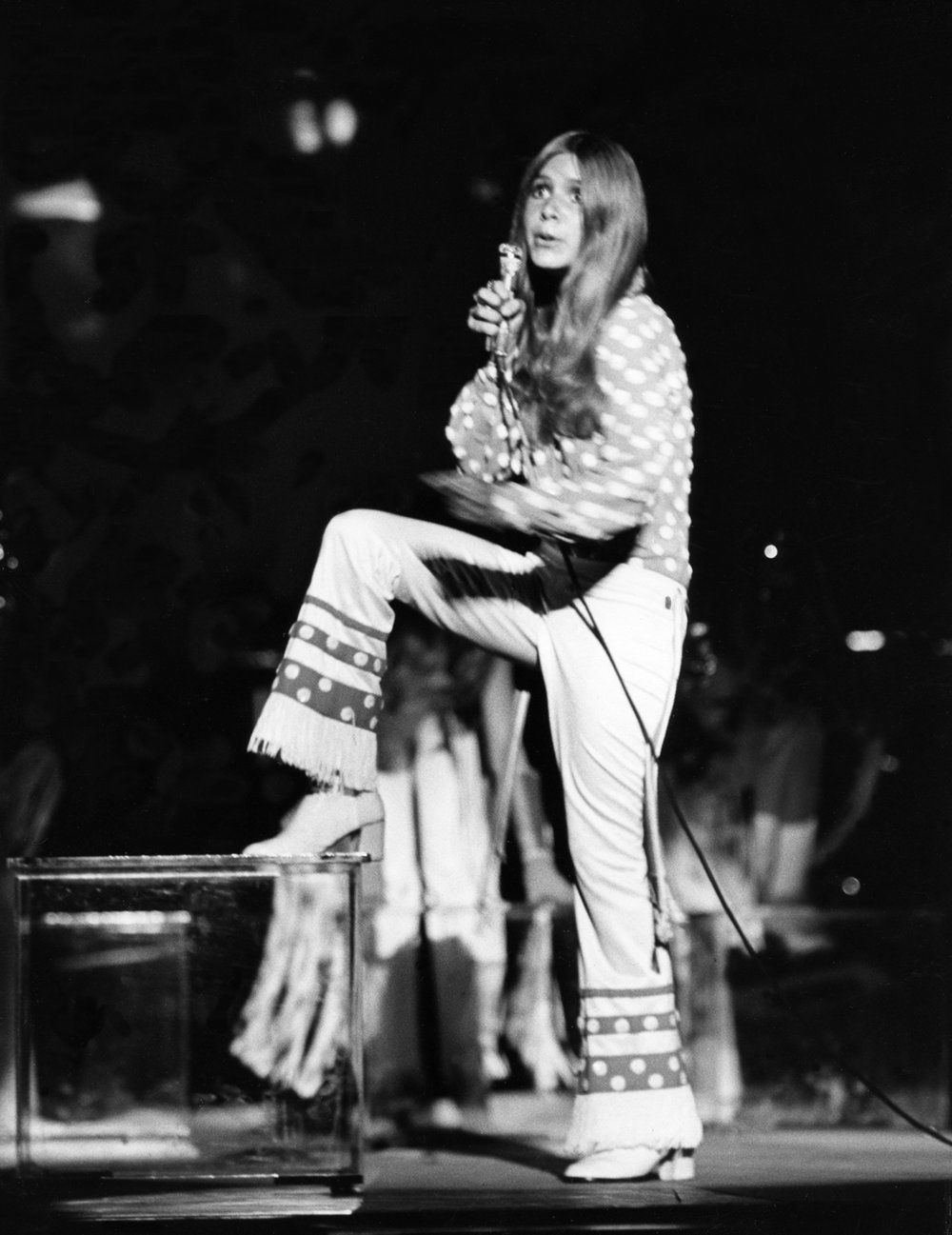 We said before her father was a singer. And she did inherit some of his talents. Here we Carrie singing in a concert, dressed like a country star. Amazing, right?
10. Full of Life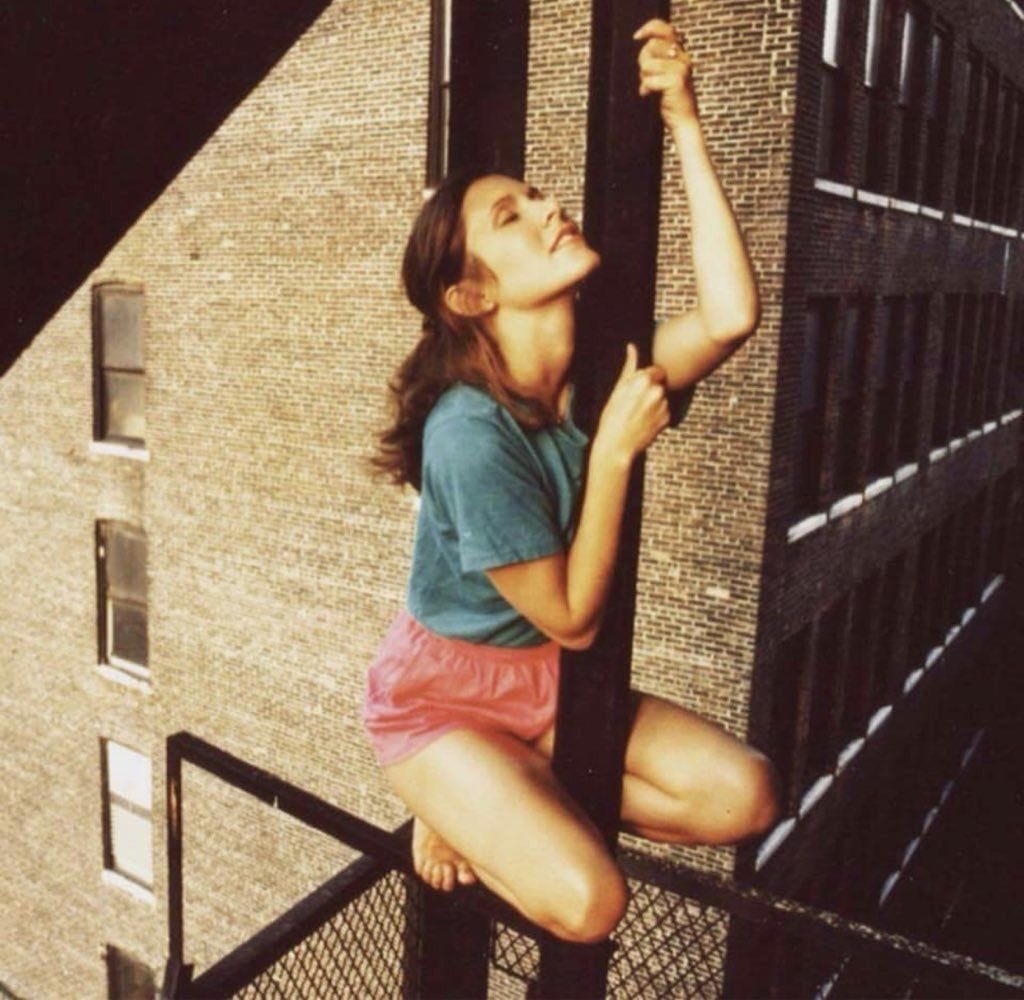 Despite everything she went through in her life, Carrie Fisher was always full of life. She loved life, it is that simple. And this photo shows her in her natural and everyday mood. Just look and notice her happiness. She can make simple things look amazing.
11. The Photographer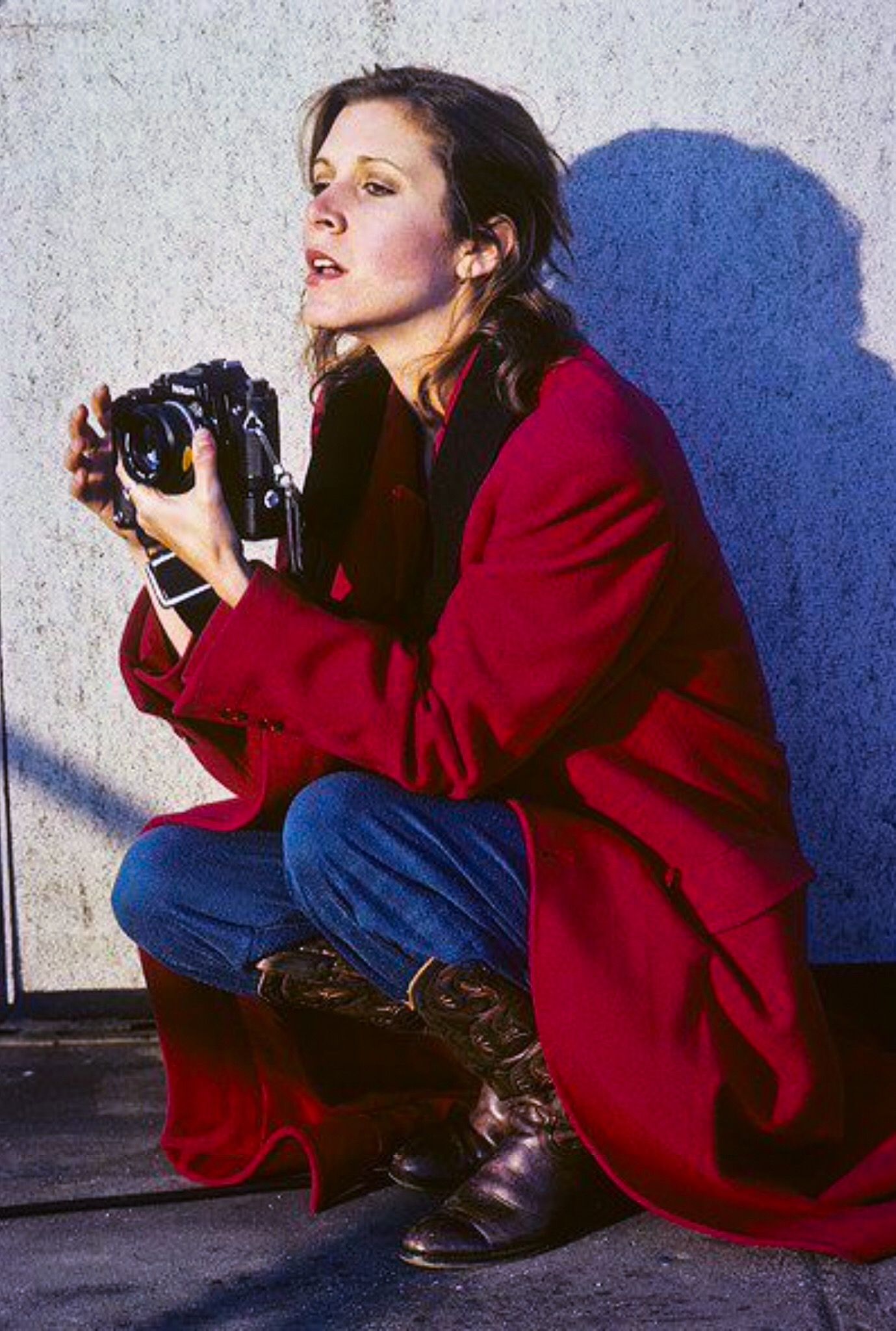 As one of the most popular personalities in the 1970s and 1980s, Carrie often got photographed by paparazzi. But she also had a talent for taking photos.
12. Slave Leia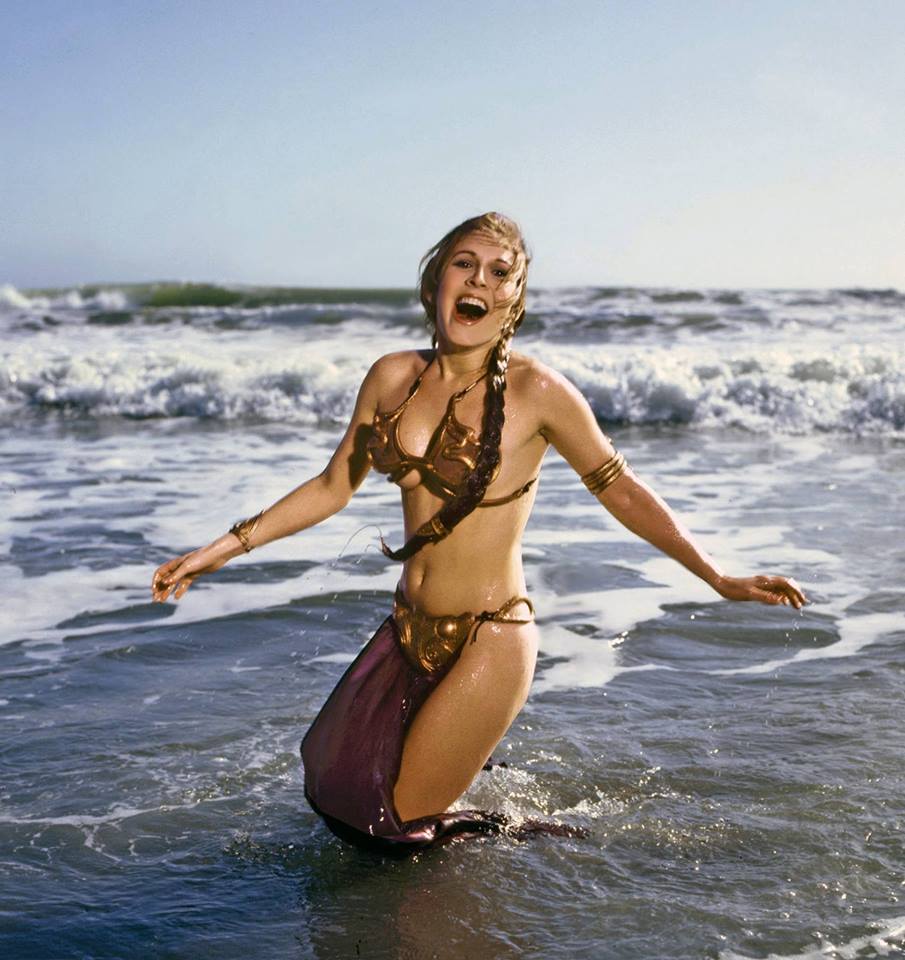 Here is another picture of her photoshoot wearing a slave Leia bikini outfit. She is 26 years of age in these pictures, frolicking on the beach. These photos made it to the Rolling Stone Summer issue.
13. Carrie and Darth Vader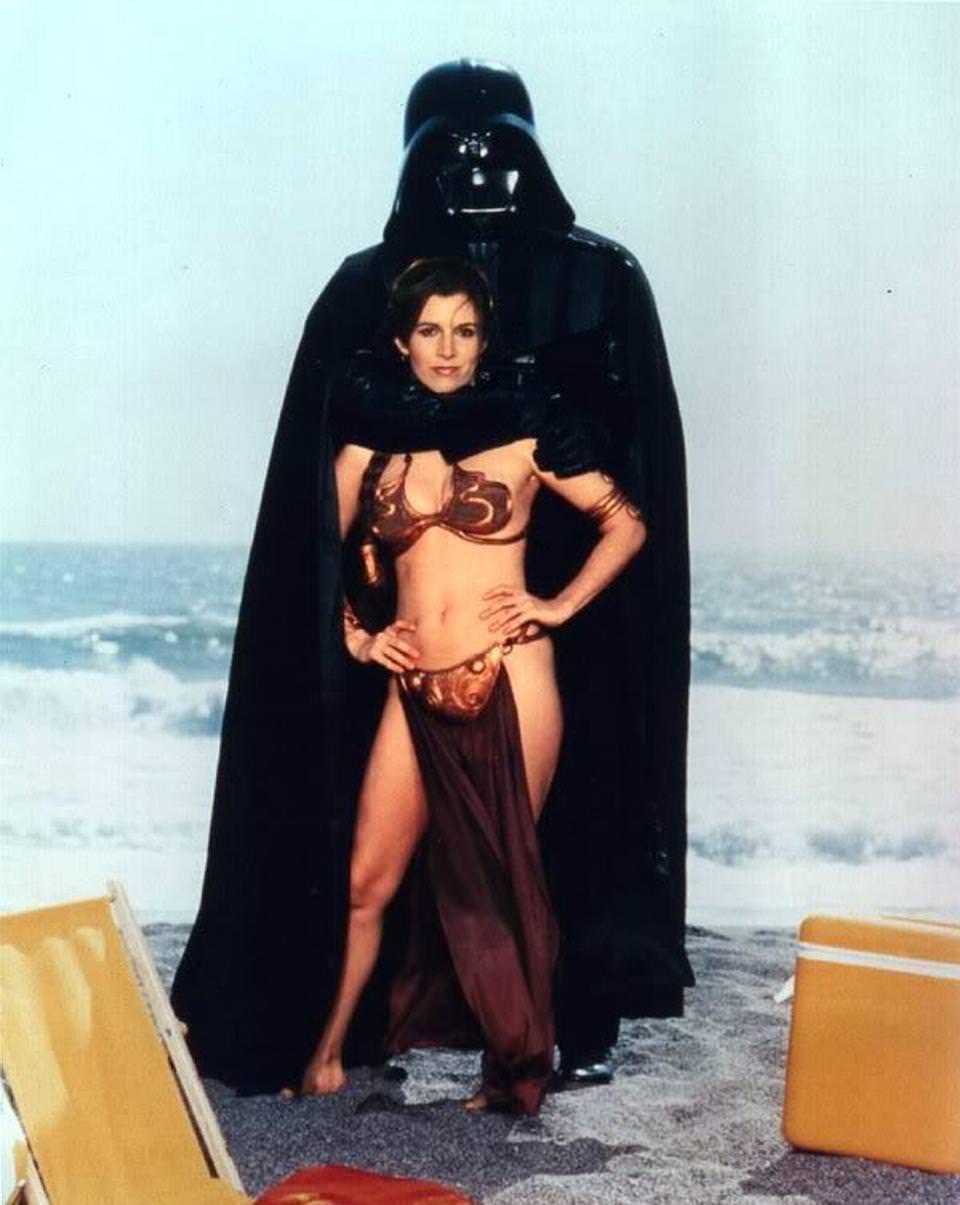 It is only fitting that we finish off the list of Carrie Fisher young photos with this one. During the course of the three original Star Wars movies, she had a lot of battles with Darth Vader. And here are the two posing for the Rolling Stone Summer issue photoshoot.
Comments
0 comments