Born in June 1991, Emily Ratajkowski is an American model and actress. She was born in London to American parents and spend her childhood days in San Diego. Emily got her start on the cover of the erotic magazine "Treats!" in March 2012. Following her appearance on the cover, the American model appeared in two music videos.
In 2013 she appeared in Blurred Lines, the No.1 song for the year by Robin Thicke. And she also appeared in the music video for Love Somebody by Maroon 5.
In the next fear years, Ratajkowski appeared in Sports Illustrated swimsuit issues in 2014 and 2015. In 2015, Emily made her modeling debut for Marc Jacobs at the New York Fashion Week.
Throughout the course of her career, Emily has been voted the most beautiful woman and sexiest woman alive by several magazines. But she has also had to face several rumors about her looks. How much truth is in the Emily Ratajkowski plastic surgery rumors?
Let's see.
Quick Career Summary
Let's take a quick look at Emily Ratajkowski's career debut and her career throughout the years. She first got famous as the cover girl for the March 2012 issue of the erotic magazine "Treats!"
That led to her being cast in the main role for the most popular hit song of 2013, Blurred Lines by Robin Thicke.
At the time, she also hired an acting coach. With encouragement from her coach, she met and signed with a talent agent who contacted Ford Models. At the age of 14, Emily signed with Ford Models and began auditioning for Disney and iCarly roles. But because they only gave her cheerleader roles, she decided to stop auditioning until she earns fame, became a celebrity, and select the roles she wants.
Speaking about her big break, Thicke actually saw her magazine cover. Bee Shapiro, the New York Times author, described the magazine cover as "an artfully composed black-and-white photograph of Ms. Ratajkowski sitting completely nude with her knees tucked to her chest".
He was the one who convinced the music video director to cast her in the video. Emily initially declined the role, but she accepted in the end. The video was called sexist for the perceived degradation of women, and some people even felt the lyrics promoted rape.
Ratajkowski, on the other hand, said "the video gave her an opportunity to say the things that I felt about feminism today and about women in general pop culture".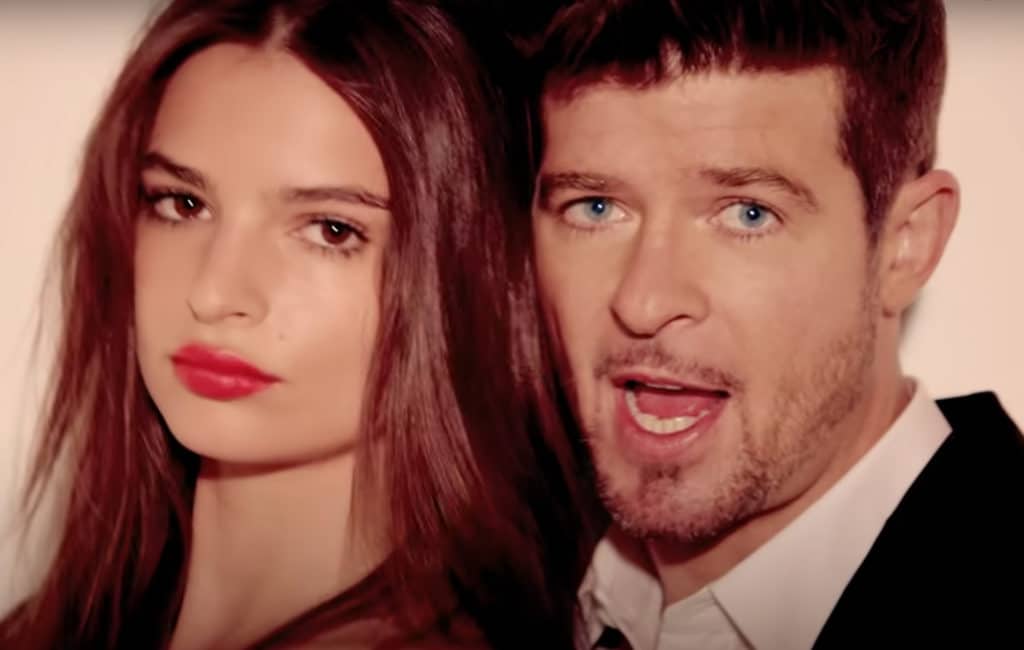 That video made her a sex symbol, and in October 2013, Esquire voted her Woman of the Year. In December the same year, Rolling Stone magazine listed her among the 20 hottest sex symbols. In April 2014, FHM ranked her fourth sexiest woman in the world.
The Instagram face leveraged her sudden burst of fame to get supporting roles in major movies. She played the mistress of Ben Affleck's character in Gone Girl. Affleck also chose Emily after watching the Blurred Lines video.
Just days after the premiere of the movie in September 2014, Ratajkowski became the cover model for the November 2014 issue of Cosmopolitan.
In 2015, Emily co-starred in the movie Entourage as a fictionalized version of herself. She played the love interest of Adrian Grenier's character, Vincent Chase.
In 2015, she also got her first leading role. Ratajkowski starred opposite Zac Efron in We Are Your Friends, a musical drama. She was part of the promotional tour to Europe and North America.
During that period, the model celebrity appeared on covers for magazines in Europe like Grazia France, British GQ, Harper's Bazaar, InStyle UK, and many more.
Emily Ratajkowski Plastic Surgery Rumors
Ratajkowski has been named in lists and polls that rank beauty or fashion in the media. Magazines like Maxim, Rolling Stones, and others have put her on their sexiest women alive lists. She also made Vogue's Italia Best Dressed List of 2015. Let's take a look at those cosmetic procedure rumors.
Did she go unnoticed for so long with that beautiful face and gorgeous body? Let's talk.
Did She Get A Boob Job?
The question about the Blurred Lines video girl has always been about her alleged fake boobs. Are they real? The way she exposes herself and her boobs in the video started a discussion about her cup size. Folks started talking about whether she had breast implants or not.
And it is a tricky question. Some pictures of her do look like she has gone under a breast augmentation procedure. But she might also be wearing a push-up bra.
What About A Nose Job?
Looking at before and after fame photos, you can clearly see that her nose appears visibly thinner. For example, the nasal bridge is narrower and more refined. It does look like the American model had minor rhinoplasty surgery.
Her nose looks beautiful now. And if it is indeed a nose job, the surgeon has executed the procedure to perfection.
Does She Have Lip Filler?
One of the most attractive features on her face is her plump and luscious lips. But if you look at before and after photos, you will see she has had these thick lips since she was young.
And we can safely say she probably never had lip filler or lip injection.
What About Botox?
Look at her face and you will have a hard time finding a wrinkle. She probably spends thousands of dollars on beauty stuff, but botox is not one of them. You can clearly see a difference in the smile in women that have botox. Emily is not one of them.
Still in her 20s, Emily has a long way to go before we see any aging signs on her. There is no need to even consider botox injections or any other injections at this time.
Comments
0 comments