Drew Barrymore is an American actress, producer, director, author, and talk show host. She achieved fame as a child actress. Most people recognize her as the little child from E.T. the Extra-Terrestrial, the amazing movie in 1982. During her life, she received a number of accolades, including a Golden Globe, BAFTA nomination, and a Screen Actors Guild Award. But have you seen photos of young Drew Barrymore?
She rose to fame as a child actress but then had to endure struggles in her life. Her highly publicized childhood included drug and alcohol abuse. When she was just 16 years old, she released her autobiography, Little Girl Lost.
In the 1990s, she appeared in a number of movies, including Poison Ivy, Boys on the Side, Scream, Ever After, Mad Love, The Wedding Singer, and many more.
At the beginning of the 2000s, she appeared in the movie Charlie's Angels alongside Cameron Diaz. The movie proved an instant hit, getting a couple of sequels afterward.
By the end of the 2000s, she made her directorial debut in the movie Whip It. As a young teenager, she also entered the world of production. In 1995, she co-formed the production company Flower Films. And in 2013, she continued her "Flower" brand, launching a range of cosmetics under the Flower banner.
Her other business ventures include a range of wines, a clothing line, and another memoir. Barrymore got her star on the Hollywood Walk of Fame in 2004.
1. The Child Star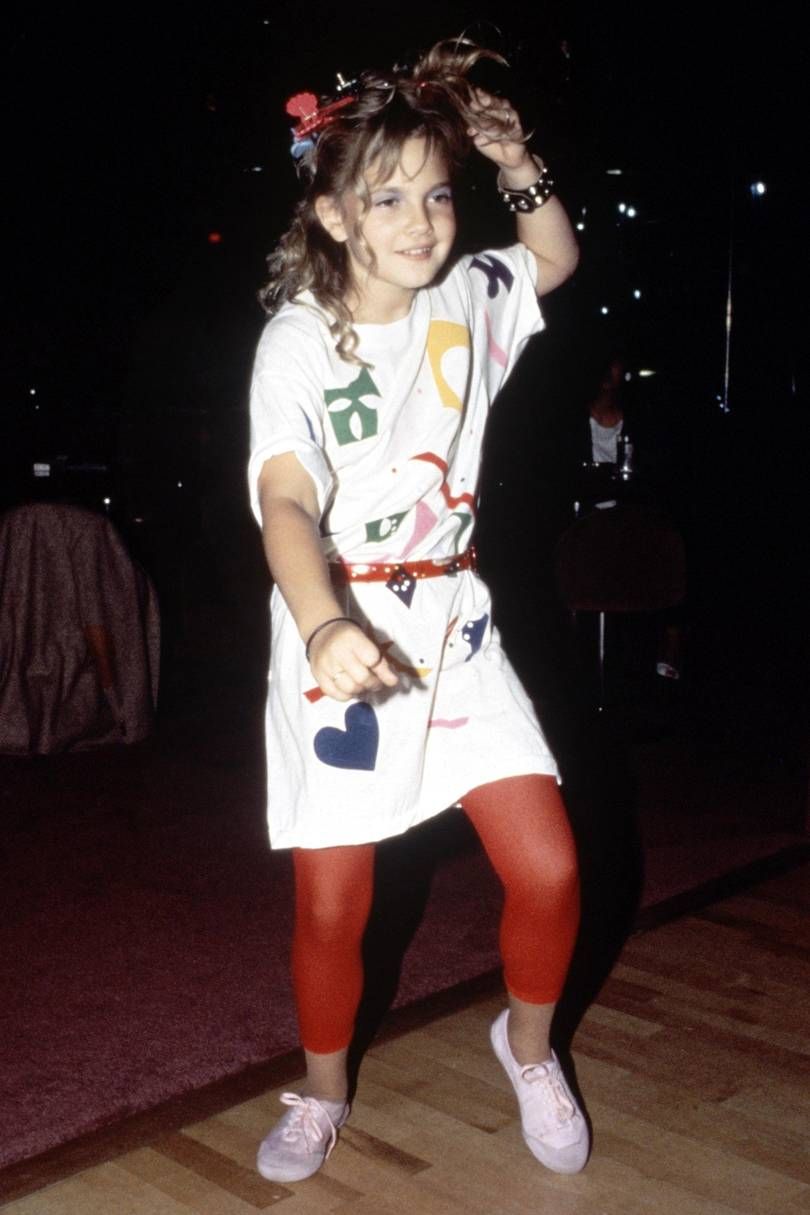 Born in 1975, Barrymore was only 7 years old when she appeared in ET. Since her young days, she has graced the screen with her beauty and smile.
2. Evergreen smile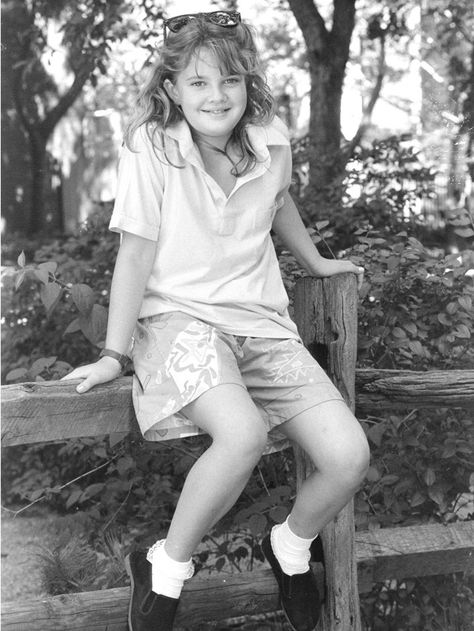 Barrymore went through ups and downs in her career and life. She had a couple of renaissance moments. But the one thing that remained constant through all the pain? Her smile! You just cannot fall in love with her innocent, naïve, and childlike smile.
3. Entering teenage years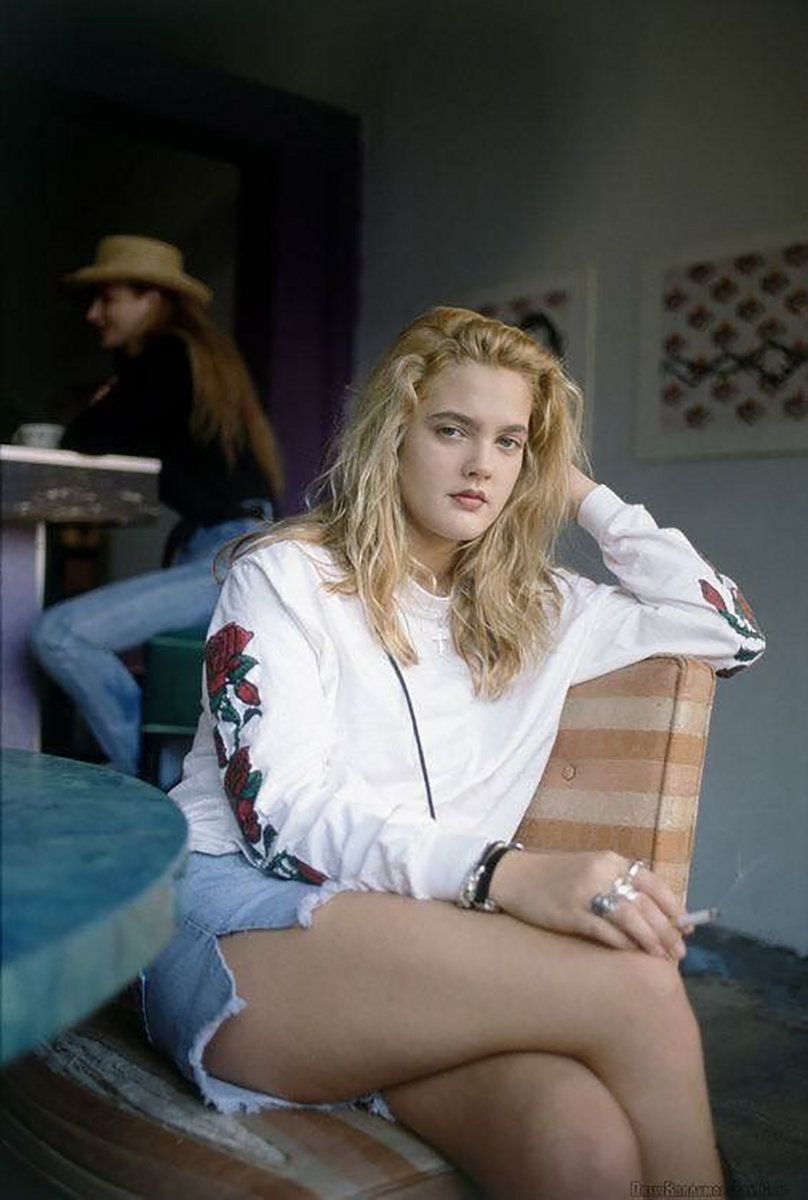 Barrymore had to endure a couple of struggles in her early years. She struggled with alcohol and drug abuse in her teenage years. And the media documented every bit of it.
4. Teenage beauty
Despite everything, Drew looked amazing. This is her, sometimes during the early 1990s. Some records claim this photo got taken in 1991. At that time, she had 16 years.
5. Innocent smile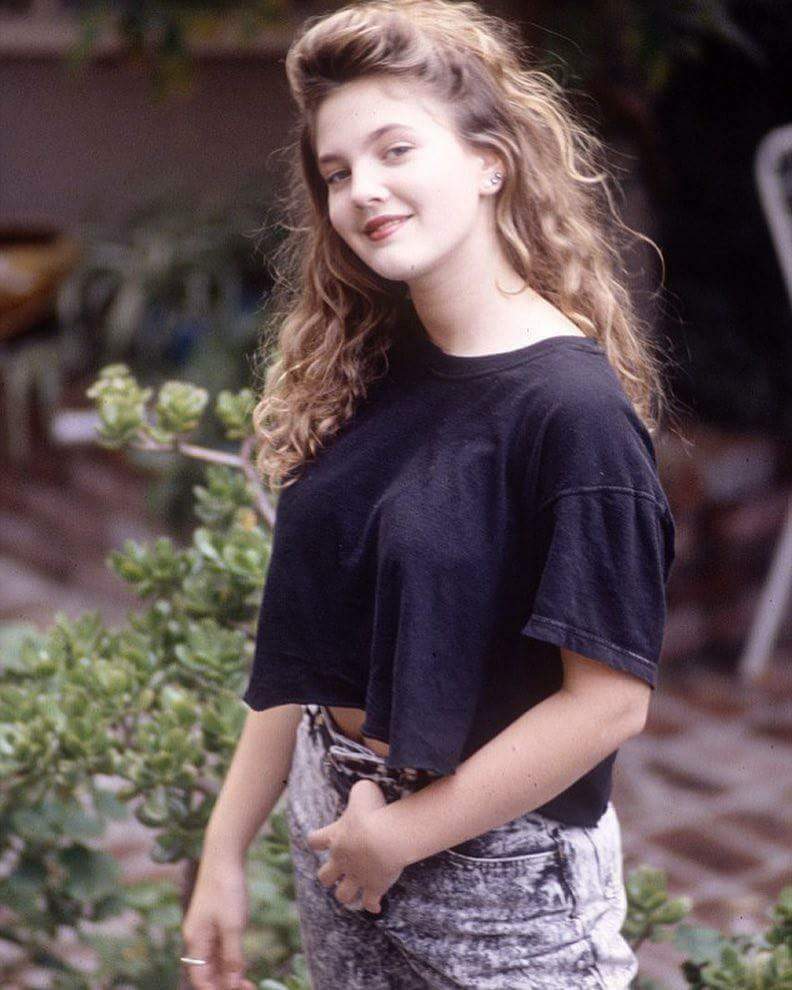 The camera loved Drew Barrymore from her first appearance in Hollywood. And it continued to love her through her teenage years. Her white, childlike innocent face and smile amazed everyone in Hollywood.
6. Drew Barrymore Young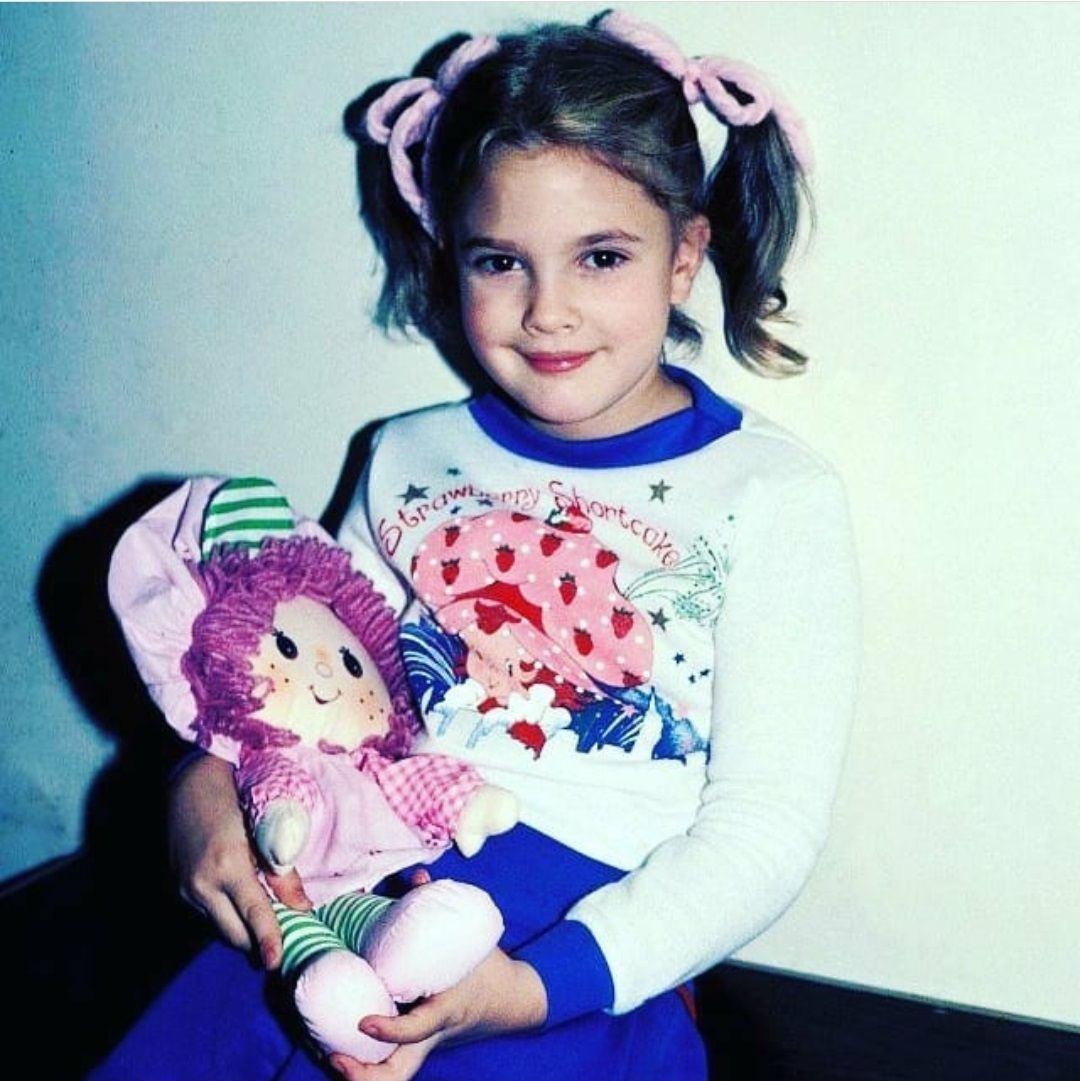 Here is a photo of Drew as a little girl. She loved playing with dolls. At this point, she had no idea what the world holds for her. And how her life would look. But she quickly found out that fame and popularity have their price tag.
7. The 80s kid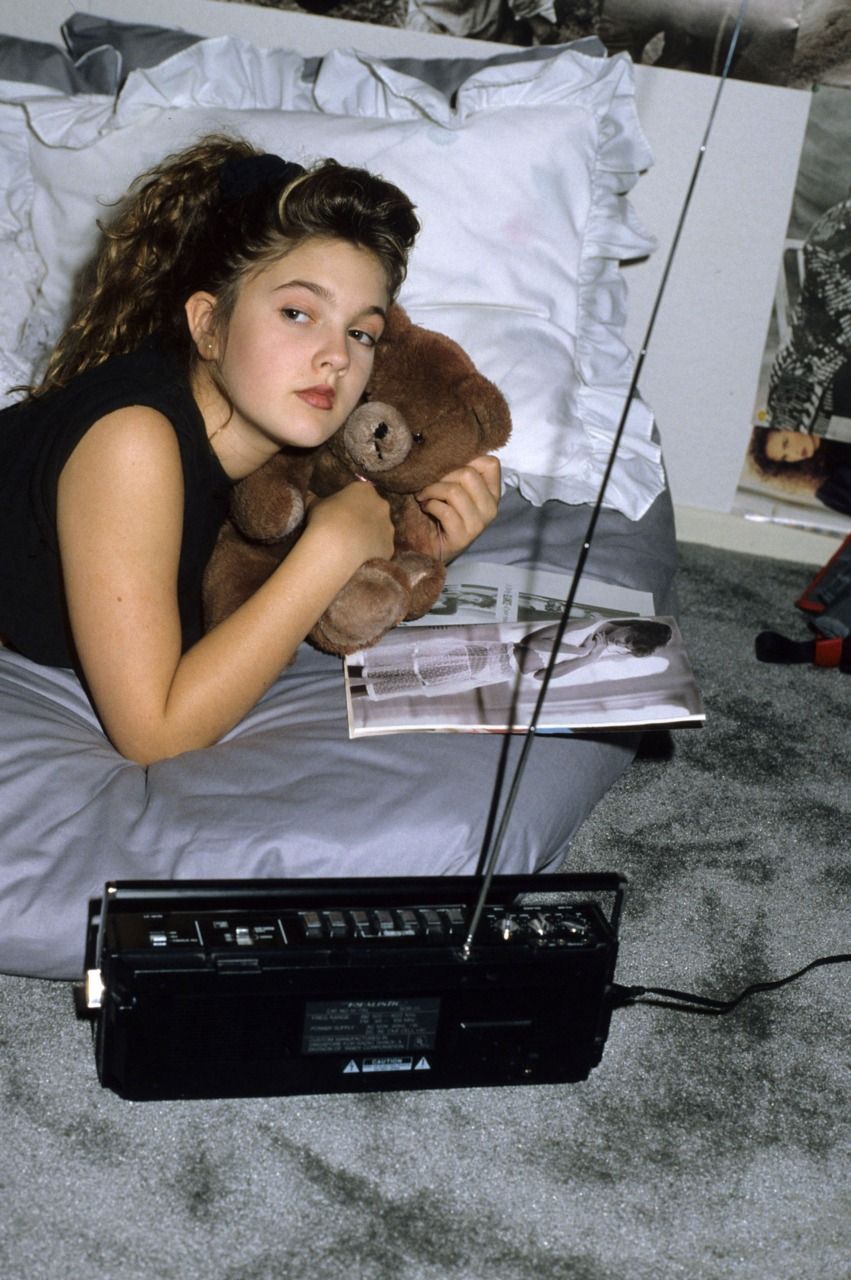 This picture applies to both 1990s and 1980s kids. It is a classic photo of young kids during those days. With the cassette recorder, you wait for your favorite song to play on the radio and record it afterward.
8. Hanging out with celebrities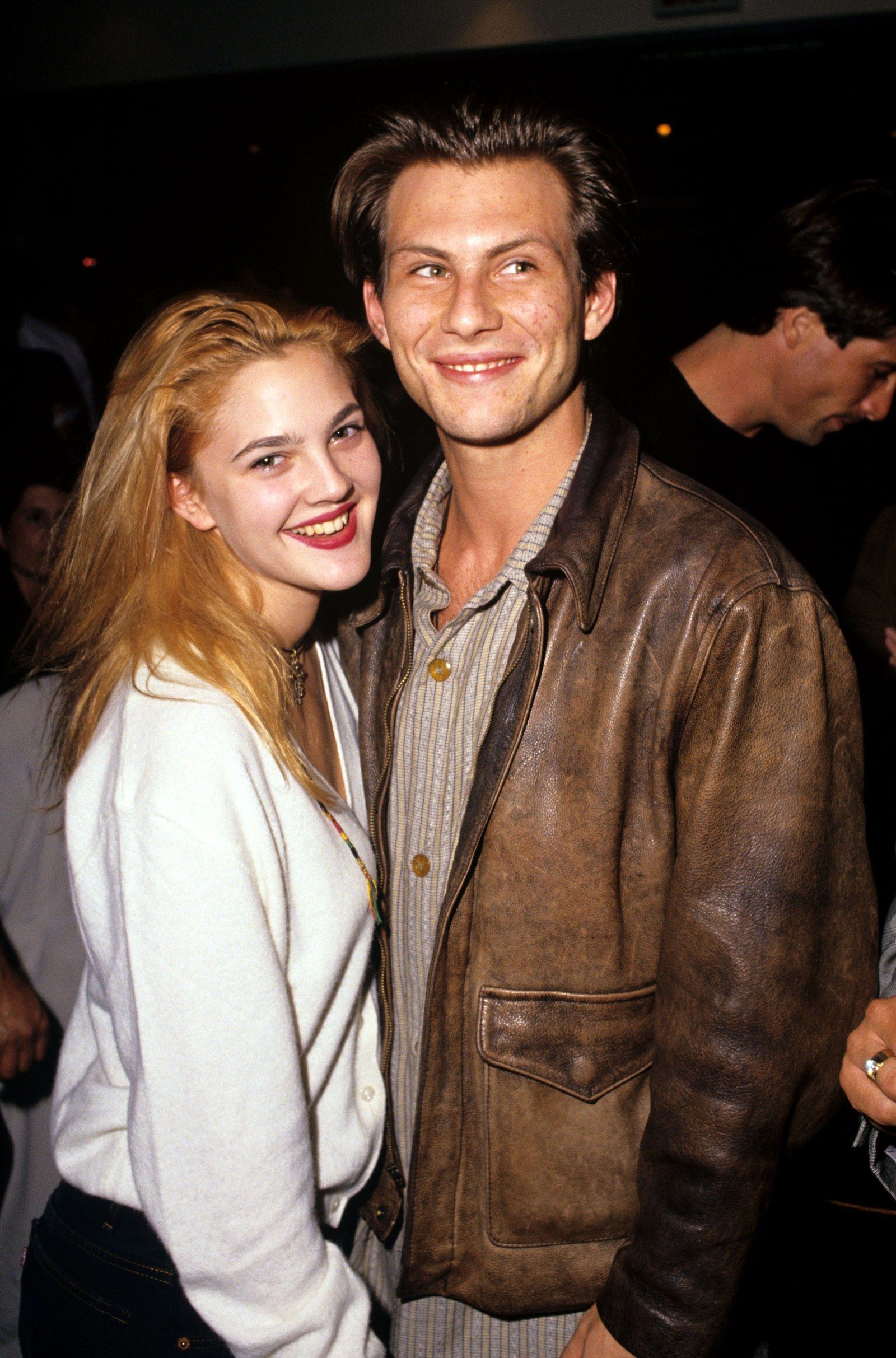 ET and Steven Spielberg propelled Barrymore to fame in the early 1980s. As a result, she got to hang out with a lot of celebrities. Barrymore even dated a few of them. She had a couple of "famous relationships" in her early days.
9. Rebel Barrymore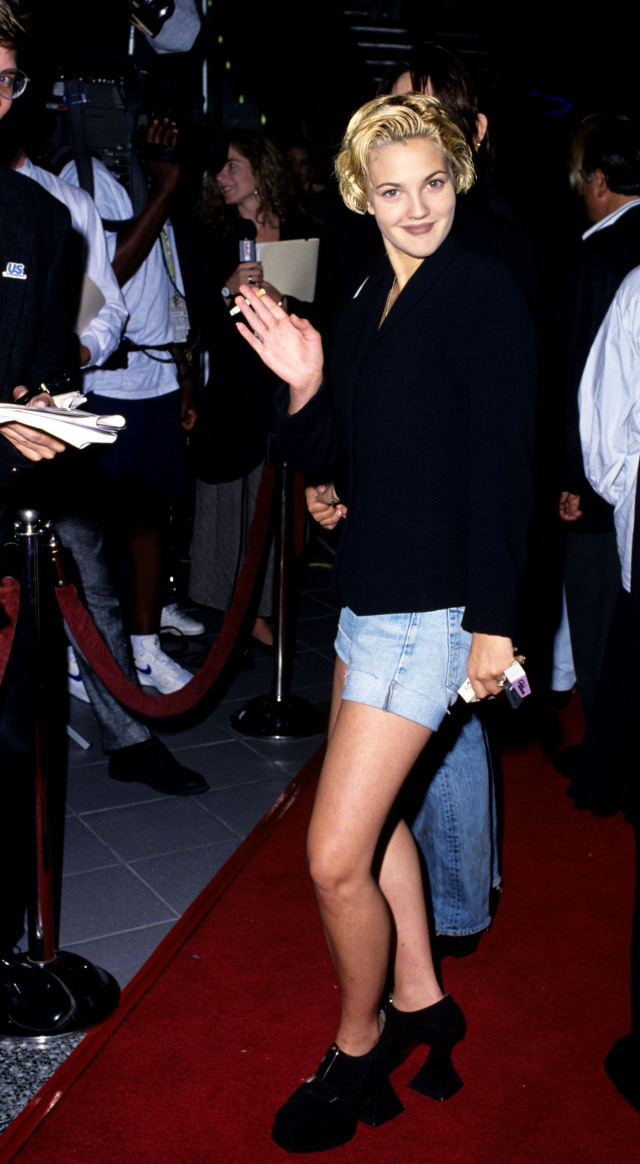 Drew Barrymore looked like an angel during her childhood and teenage years. But she acted like the devil. The actress helped define the rebellious look of the 1990s. She wore cropped jeans, leather jackets, and had a signature short hairstyle. Nowadays, she stays away from edgy attire.
10. Barrymore and Corey Feldman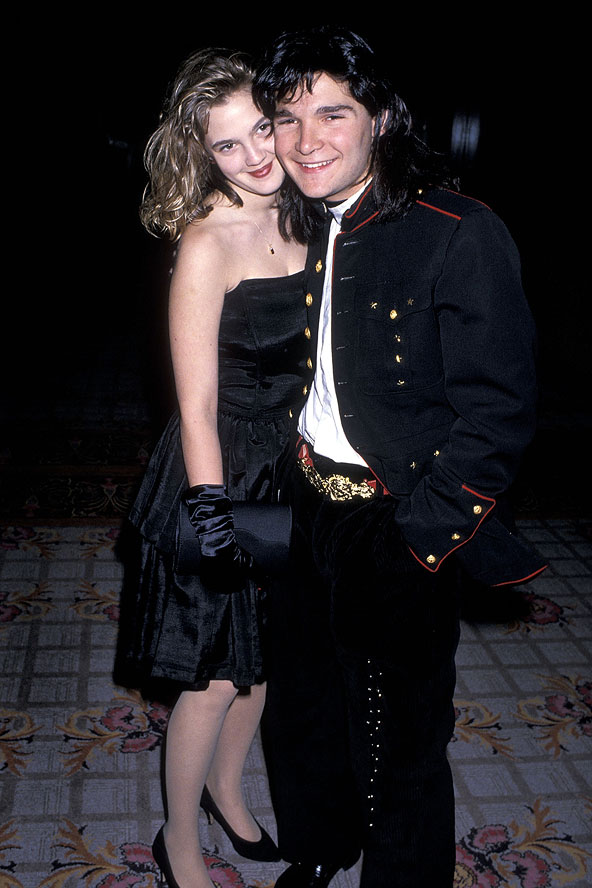 Corey was another child star that quickly rose to fame in the 1980s. He appeared in the movie Stand by Me, and his fame sky-rocketed. These two dated for a while in the 1980s and even appeared together at the 1989 Academy Award ceremony.
11. Barrymore during her ET years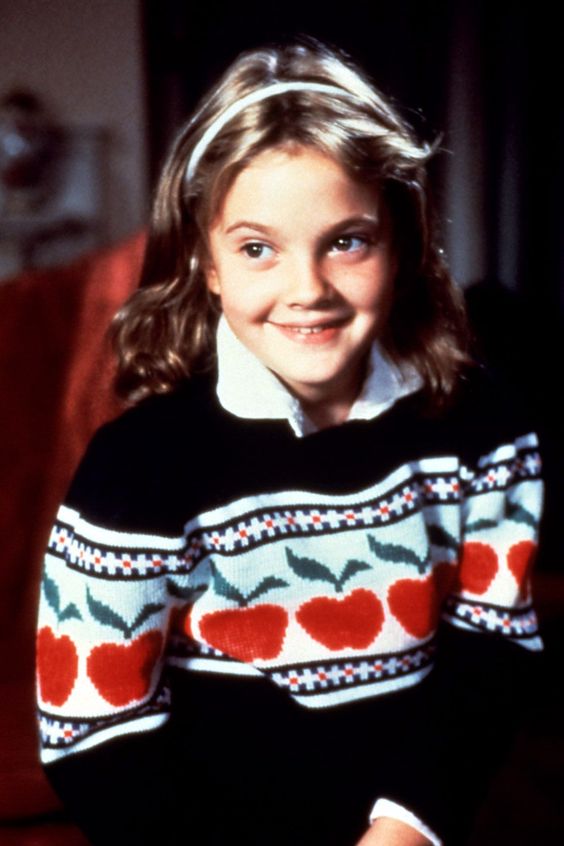 This photo is right from the period Barrymore rose to fame. She appeared in the 1982 ET movie, a classic by Steven Spielberg.
12. Wild Thing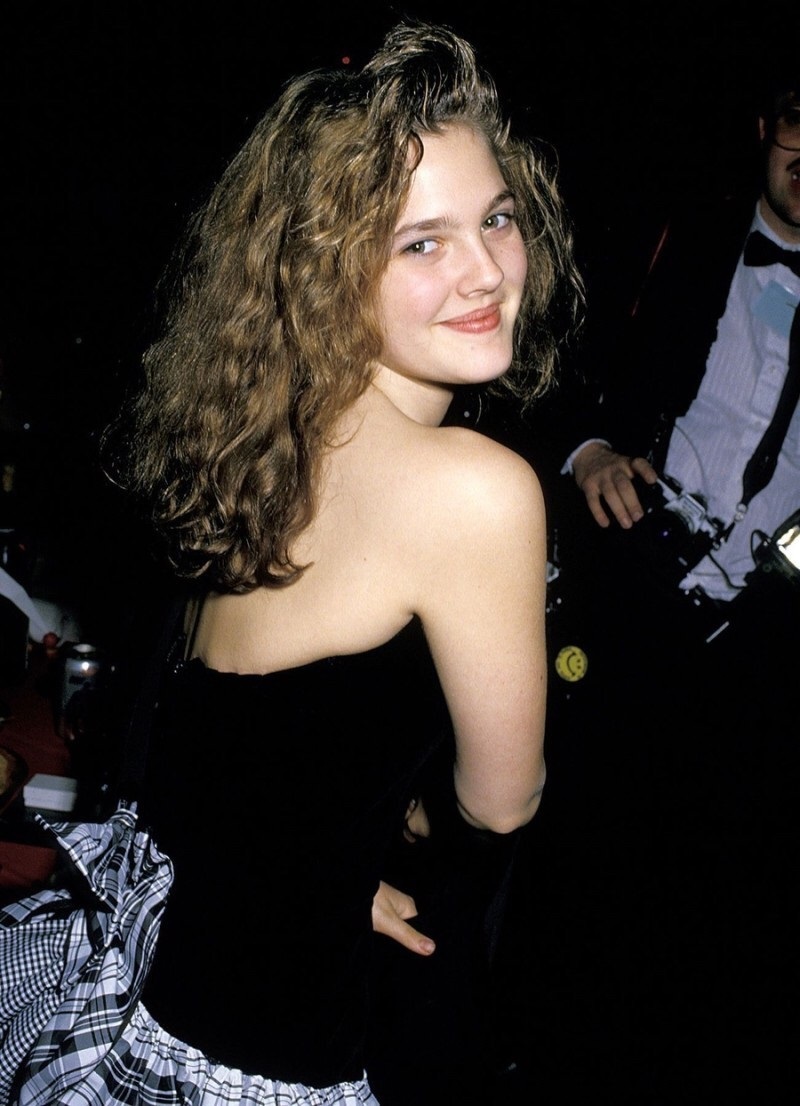 We said Barrymore had an affinity for rebellious life. The adorable and cute child actress had a wild side as well. And she was not afraid to show it.
13. Young Drew Barrymore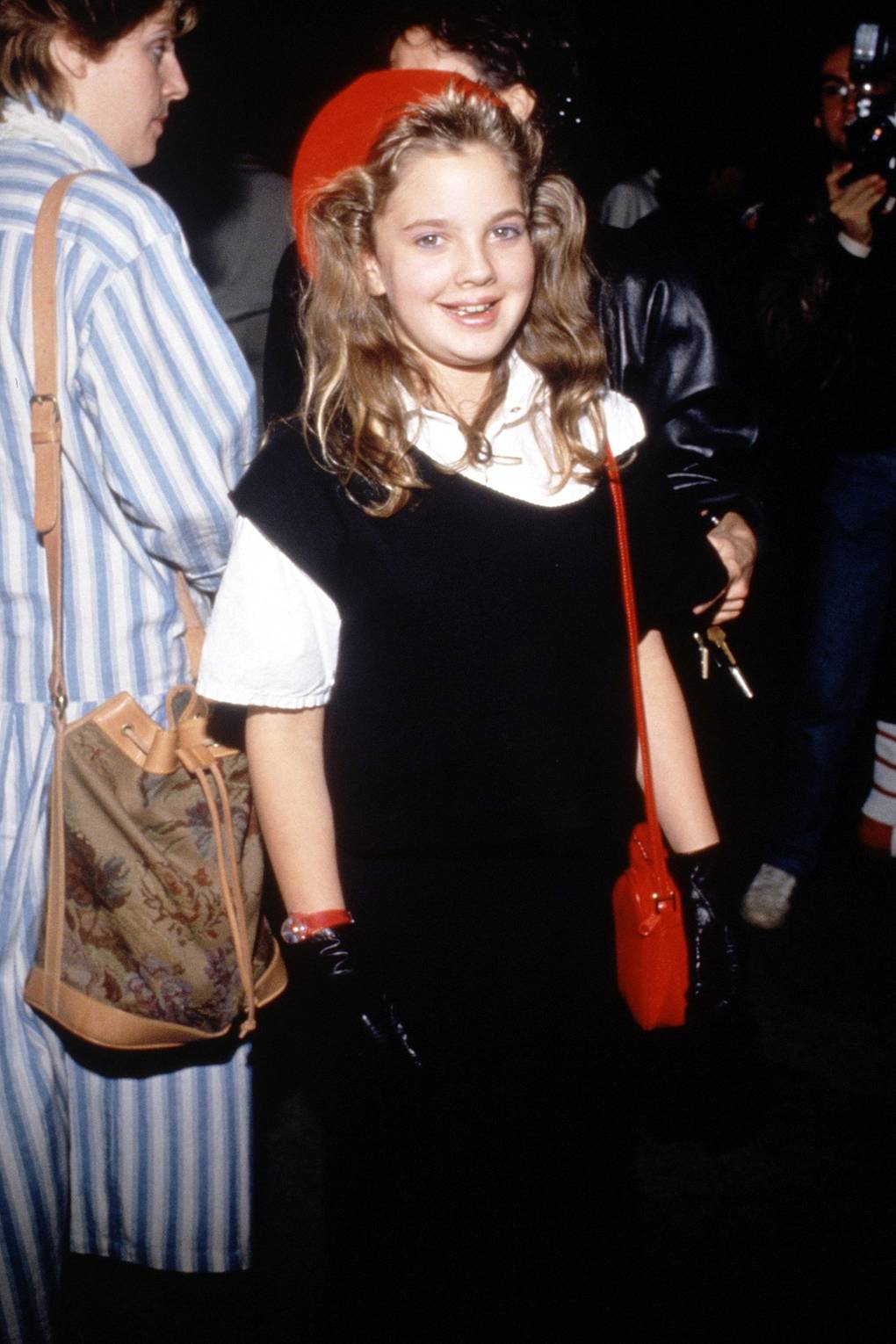 One thing you have to admit, Barrymore had style. She defined different styles and trends from the moment she stepped into Hollywood. She always looked well-dressed. And that is one thing you cannot take away from her.
14. Barrymore and Robert Young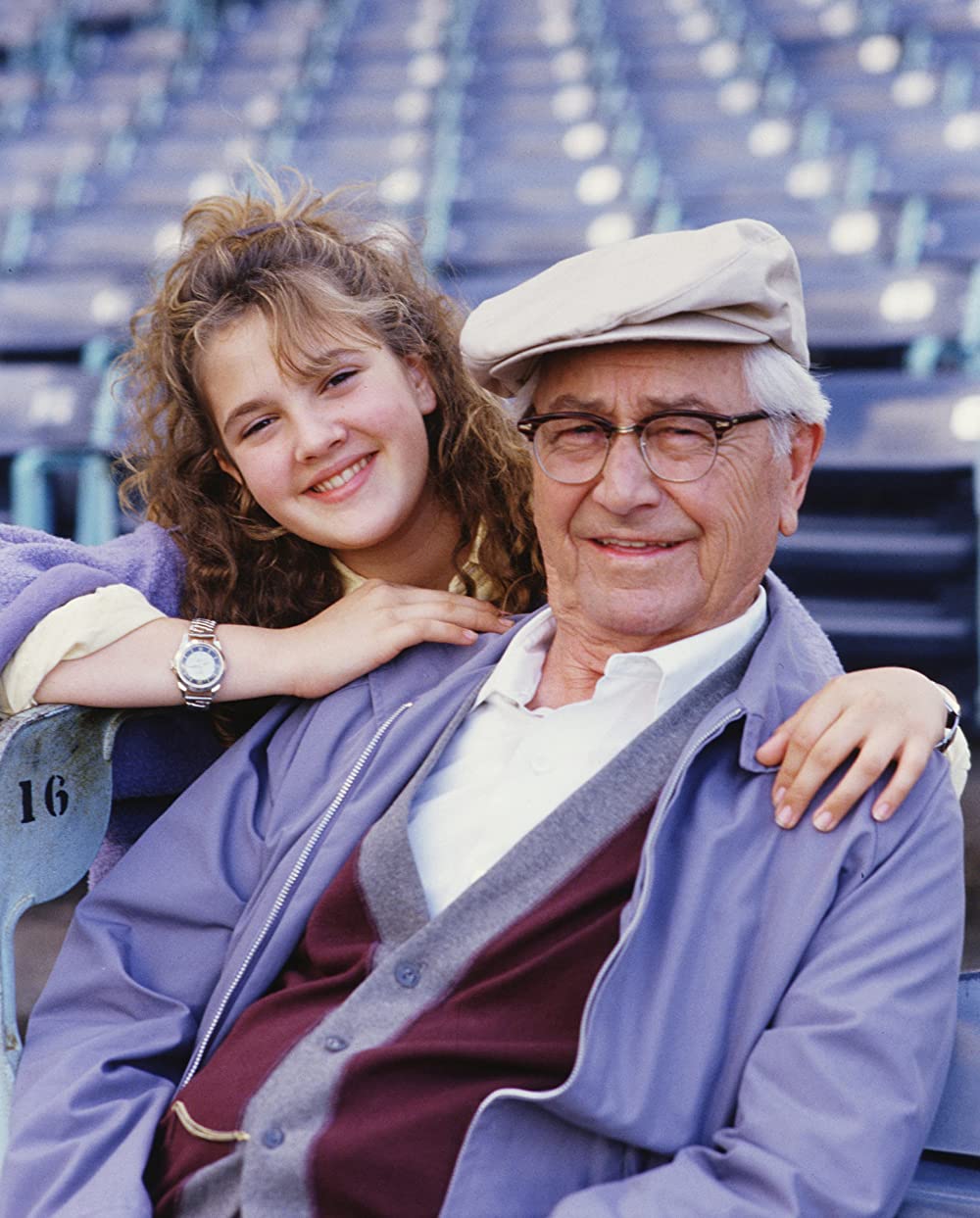 During her career, Barrymore got to act alongside amazing personalities in Hollywood. We finish off our Drew Barrymore young pictures with a photo of her and Robert Young. This photo served as the title photo for the 1987 classic, A Conspiracy of Love.
Comments
0 comments