Chanel West Coast is the stage name of Chelsea Chanel Dudley. Born in September 1988, she is an American television personality, rapper, and singer. Chanel came to prominence for her role in MTV's Rob Dyrdek's Fantasy Factory and Ridiculousness. She co-hosted the latter for 23 seasons over 10 years.
Her career on television began at a very young age. She participated in different stage shows until she found her place in Ridiculousness.
As with other celebrities, with fame, you also get rumors. There have been many Chanel West Coast plastic surgery rumors. Have you seen her before and after photos?
Let's see.
Early Life and Career
Born in Los Angeles, California, she spent her childhood between North Hollywood with her mother and New York City with her father. Her father worked as a DJ in New York City, where he took Chanel to nightclubs.
She started with singing and dancing lessons at a young age. At 11 years of age, she started listening to rap music and began rapping at 14. She cites How Do U Want It by Tupac Shakur as the song that inspired her to join the rap scene.
Her television career started in 2008 after meeting television personality Rob Dyrdek through mutual friends. He offered her a position as his receptionist while he was appearing on Fantasy Factory.
By 2020, she became a main cast member on the series, as well as joining Ridiculousness. She co-hosted the show where she reviewed online internet videos.
Alongside her television career, Chanel West Coast pursued her music career as well. The American television personality started her music career in 2009, collaborating with other artists on the song Melting like Ice Cream.
In 2012, Lil Wayne signed her to the label Young Money Entertainment. By 2013, Chanel released the mixtape Now You Know featuring Snoop Dogg, Ty Dolla $ign, Robin Thicke, Honey Cocaine, and French Montana.
In 2014, West Coast confirmed she began working on her debut studio album. Originally, she planned to release it in 2016. She released the first single Blueberry Chills in January 2014. After a couple of delays, she finally released the debut studio album America's Sweetheart in October 2020.
Chanel West Plastic Surgery Rumors
Chanel is famous for her natural and well-endowed body. She has appeared in several MTV shows and music videos. So, she is no stranger to the spotlight and fame. However, unlike her peers, she hasn't amassed the same fame and fortune. She is nowhere near the popularity of rappers like Nicki Minaj, Eve, Lil Kim, and others.
Some of them have become more popular after having breast enlargement procedures and breast implants. Has Chanel done the same?
Let's take a look at some plastic surgery rumors. Do you know how Chanel West Coast before surgery looked? Speaking about her boobs, she has a bra size 34B. Let's look at some Chanel West Coast plastic surgery rumors now.
Chanel West Coast Boob Job
There have been many stories regarding her plastic surgery. Her photographs on Instagram and similar social media show an unusually large breast size. That is what led to speculation among Chanel West Coast fans that she has gone under the knife.
Many fans believe her boobs are the result of breast augmentation surgery. But others believe that she has always had a "natural and amazing upper body". Her cleavage has been the subject of many rumors to this day.
Chanel West Coast Nose Job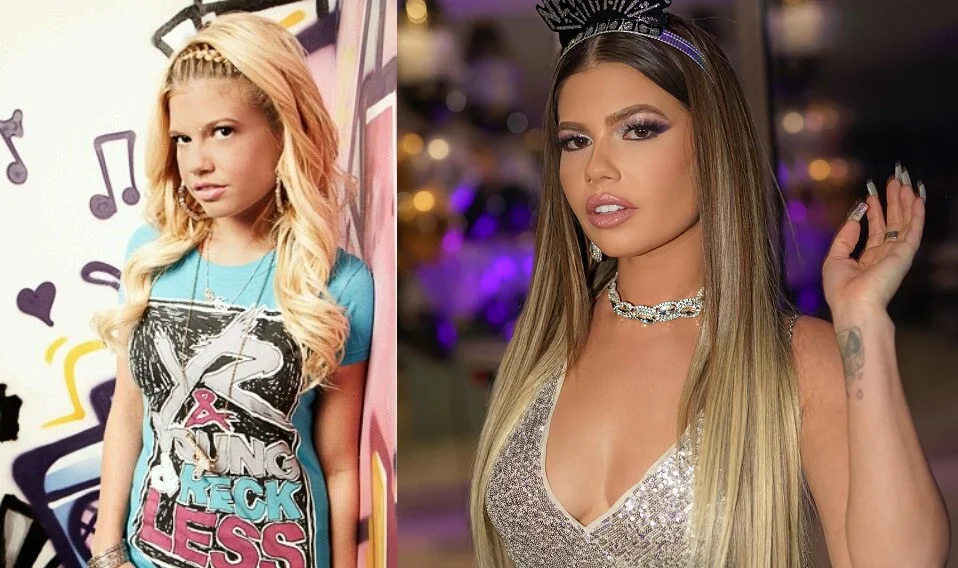 Another plastic surgery rumor is linked to her nose. As the center of attention, many speculate she has gotten rhinoplasty surgery.
In before photos, her nose seemed dissimilar. In those same photos, her nose appears to be plump with a blunt tip and out of proportion with her face. But in some other photos, her nose seems to have a refined tip and fits well with her face.
This is what sparked the gossip among fans. But some say that if you look closely, it is all because of camera angles and lighting changes.
Chanel West Coast Lip Injections
Celebrities of all ages go for lip enhancement surgery. Lip fillers and lip injections are quite popular among celebrities in Hollywood.
Chanel doesn't look like she has had any of that. Chanel has been blessed with fuller plump lips from a young age.
Chanel West Coast Botox
Botox is not an invasive treatment. It is a minimal, safe, and effective medical treatment that celebrities use to reduce fine lines and wrinkles on their face.
But remember, Chanel is a young star. She is far away from the age she needs botox to remove wrinkles and look young. Maybe in the future, she will opt for a botox treatment. But for now, she doesn't need it.
Fun fact: in July 2015, a social meme started circulating around the internet. The claim was that Lee Norris, the child actor who played Stuart Minkus during first season of Boy Meets World eventually underwent a sex change operation and became Chanel West Coast. Of course, that is not true. But it turned into one of the funniest memes at the time.
This is why many people to this day ask how Chanel West Coast looked before surgery.
Comments
0 comments