When it comes to being a small business owner, things can be pretty tough, especially if you own a shop. Just like any business with a physical location, the goal is to develop a strategy, market your area, and try to reel in potential customers into your physical location or online shop. Getting your business known is not exactly the easiest thing to do. Entrepreneurs looking to maximize their online presence and attract more customers to their business can benefit from utilizing the services of the best LLC service providers, who can provide legal and financial guidance while they focus on implementing the creative marketing strategies outlined in articles such as "9 Creative Ways to Get More Traffic for Your Business.
Not all marketing strategies are created equal. If you're in a small area, the competition and how you market are going to be different compared to a large urban market. So what is the best way to get your business known? What are some of the greatest ways to drive sales and more credibility? These are some helpful tips to achieve just that!
Begin by generating some buzz
Whether your shop is new or not, it's always best to get creative in generating some buzz. It's better if your shop is a couple of months old at the least, but you can still have a successful strategy no matter how old your business is. You can start by creating a press release for the media. You want to get as much free coverage as possible, and local news agencies, as well as journalists, usually are attracted to showing off small businesses. It also helps to get involved in community events whether it be sponsoring a local sports team, charity walk, or any other type of local event.
Just getting involved is going to get your name out there which will in return get the public to trust you. This is also going to give you and your brand a good public image. Some other ways to create some buzz can include networking with other local businesses and having a partnership such as coupons for their customers' purchases to your store. Even asking local businesses and government buildings such as libraries or city hall to leave a flyer and/or coupons for your business can help a lot too.
Look into event marketing
More and more businesses are looking into the event marketing tactic to gain more attention and to obtain more sales. No matter the brand or industry, it can be possible to achieve a successful event. Even retail stores can achieve this as well, as events are something that the community loves to be a part of.  Depending on the type of event that you're wanting to do, and the scale of the event, there may be a chance that the event will take months of planning. This may include having to look into getting an iPad rental for registration purposes, speaker and microphone rentals, and maybe even a specific venue or space for the event as well.
Another great idea, if you're looking for a way to boost your event marketing strategy, is a Custom Prize Wheel. Prize wheels are a great way to drive traffic to your business and increase brand awareness. Plus, they're a whole lot of fun! Here are a few ways a prize wheel can help take your event marketing to the next level.
A prize wheel can help boost your event marketing by allowing people to win prizes. This helps create excitement and buzz around your event and gives people a reason to come and check out your business. Who doesn't love the chance to win something?
Another way a prize wheel can help is by providing an interactive element that will keep people engaged. Prize wheels are a great way to get people to interact with your brand and learn more about what you have to offer. Plus, they're just plain fun!
When it comes to event marketing, you can be as creative and as fun as you'd like. It's just important that the event is something that your target customers will enjoy. Since these types of events can be very costly for a business, you'll need to think wisely on how to be cost-effective while also maintaining a quality experience for the guests. Are there going to be speakers? Where will these events take place? What is the purpose of the event? Will food be provided? These are all the things that need to be thoroughly thought about.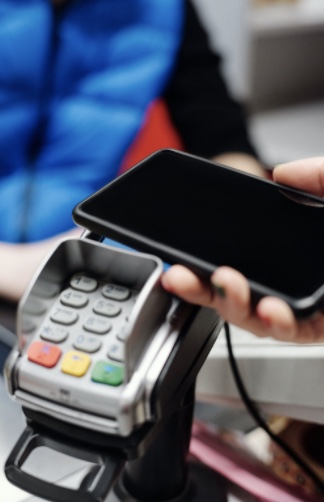 Use creative displays for sales
If you've ever been to a department store or any general chain store, then chances are you know about some of the strategies used to attract their customers. This can include using mannequins in your window display if you sell clothes, lighting techniques, and even some big signs indicating where the major sales are. Customers love bargains and this is something that you should try and take advantage of. You want to try and upsell your products any way that you can. Visual merchandising helps. Yes, this should be done at your physical shop as well as your webshop too.
Create a sidewalk sale
Sidewalk sales are old, but a gold marketing tactic that can really help drive in more customers to your shop. Moving your merchandise outside of your storefront can help. You want to have some of your products on display outside the shop so it will pique interest in some of the passers-by. What this does is get some of the passers-by who tend to ignore the store, will come in and see what you have. Seeing some of your products outside the store is going to give attention, give out an idea of what is sold at the store, which will then drive more foot traffic.  This can be just a rack that says "sale" but it can even just be a table with items laying on it, just try and make it eye-catching.
Utilize social media
Chances are you're already utilizing one form of social media. Social media truly is a cost-effective way to market your business and get your business known. There are a variety of ways to create engaging content to reel in customers while also growing your brand's following.  Video marketing thanks to apps such as TikTok has become huge and this should also be utilized. Don't forget to stay engaged with your followers and social media and even look into utilizing social media ads for your next marketing campaign. You can also use this website to get more followers, and grow your accounts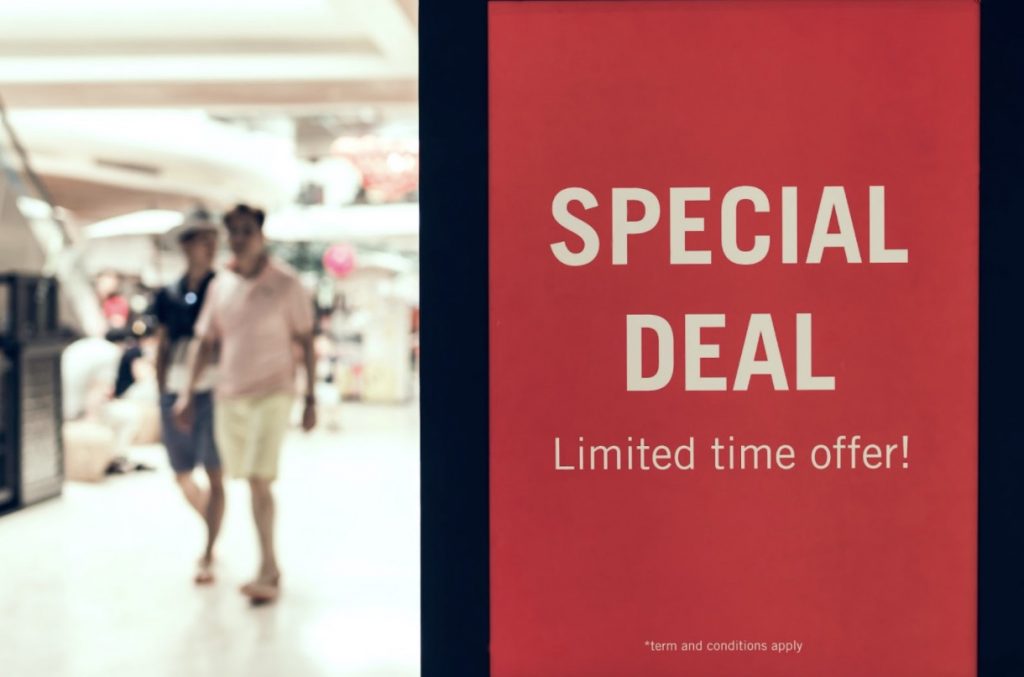 Content marketing
A major brand awareness tip for small businesses will include content creation. Social media and content marketing go hand in hand. Sure, it's very important to drive foot traffic into your physical shop. But if you have a webshop, that can't be neglected either. It's important to work on your website and your online presence because this can help you increase visitors to your physical shop. Content marketing is great for attracting a following, plus it can be fantastic for sales. This is one of the fun parts of creating a marketing strategy too as you get to express your creativity!
Content marketing comes in so many forms such as blog posts, videos (whether it be instructional, entertaining, or educational), photography, podcasts, or anything else! Just let your mind run free! Content marketing is excellent for boosting up your social media following, gaining more attention online, helps your SEO, and there's always the chance that people (other content creators such as influencers) will want to write about you or show off your products.  Content marketing is also excellent for creating brand loyalty as it helps connect customers more to the brand itself.
Take a look at your pricing strategy
Pricing products isn't the easiest task to do. You want to make sure that you're getting a profit but you also want to make sure that your customer isn't going to feel ripped off. It can be really hard trying to find that balance. Your product price needs to be competitive, but you still need to make a profit from it. It's not easy, but the right price is the price that customers are willing to pay for a product. Are the products on your website and physical shop the same price? It may help to tweak the prices on your website to see what gains the most traction.
Create an experience
More retail shops are looking into reeling in customers by creating an enjoyable experience at the shop. There are plenty of ways to do this too. You'll first want to think about who your target customers are, what their interests may be, and maybe even their age. If your physical store is a boutique, then you may want to have some "Instagrammable décor" on the walls so the customers can have a little photo opp. An idea could include a wall filled with faux flowers, cute furniture with lots of plants,  or anything else that looks fun and unique. Another idea could include having a little sitting area where you sell coffee or other refreshments.
Some even purchase from certain shops thanks to the unboxing or unbagging experience that they receive. Customers enjoy having a nice and relaxing experience whenever they go shopping. Giving them this calm experience is going to be a lot of fun for them and it's going to help you out as well. Plus these little experiences do help with your brand getting spread across social media which on its own is free advertising!
Look into advertising more
Nowadays, there are so many ways to advertise, both free and paid for. Advertising is going to be one of the best ways to get your brand known about there to your community. If you're looking into more traditional ways to advertise your business you can look into print advertising such as newspaper ads, local magazines, special publications (such as tourism pamphlets), billboards, or even local TV station ads. There are plenty of other ways you can still get attention for your brands such as doing PPC ads, social media ads, influencer marketing, and even some free methods such as handing out flyers or coupons. In general, if you're wanting to get your business better known to the general public, you just need to be creative and think outside of the box.
Comments
0 comments