For the past few months, Will Zalatoris has been enjoying success after success. He finished as the runner-up in his Masters' debut. And then somehow, he pulled off an even more impressive feat. And it had nothing to do with golf. He proposed to his girlfriend and she said yes. Naturally, fans want to know who is Will Zalatoris's girlfriend?
Will and his girlfriend have been dating for a while. They are together since their college days. But how much do you know about his sweetheart? Who is Caitlin Sellers, the woman that captured the heart of Will? Let's find out.
Who is Caitlin Sellers, Will Zalatoris's Girlfriend?
Will Zalatoris has enjoyed a stunning rise through the ranks since turning pro. In a little over a year, the professional golfer climbed from 672nd in the world rankings to 46th. And his golf career will only go up from there. When he appeared in his first Masters, he finished as the runner-up.
And as his career progressed, so has his relationship with his longtime girlfriend Caitlin Sellers. The two have been dating for more than three years according to the Golf star. But while Will rises up in the ranks of golf rankings, he still manages to keep a low profile in his personal life.
Yes, Caitlin appears on the tour cheering for her boyfriend. But outside of a few pictures posted by Will, we know almost nothing about Sellers. She appears to keep a low profile.
According to her LinkedIn profile, she has the brain to go with the beauty. In 2019, she earned a Master's degree in marketing from the University of Texas. She also has a psychology degree from Wake Forest University.
She now works as a marketing analyst in Texas. During her time at Wake Forest University, she met Will.
How Did Will And Caitlin Meet?
According to most rumors, Sellers and Zalatoris meet during their time at Wake Forest University. But the first time we saw a picture of the two was in December 2018. That was the year Will turned professional. Fun fact: Zalatris skipped his senior season to focus more on his golfing career.
Sellers, on the other hand, graduated from Wake Forest and then earned her Master's degree from the University of Texas. When she got her degree, Will was among the first to congratulate his girlfriend. He joked about it on Instagram.
In the post, the American golfer said, "Now I can say between the two of us we have two degrees. Promise I'll be the one to get the third. Way to go on getting your Masters from UT today. So proud of you. I know how hard you've worked. Love you, way to go!"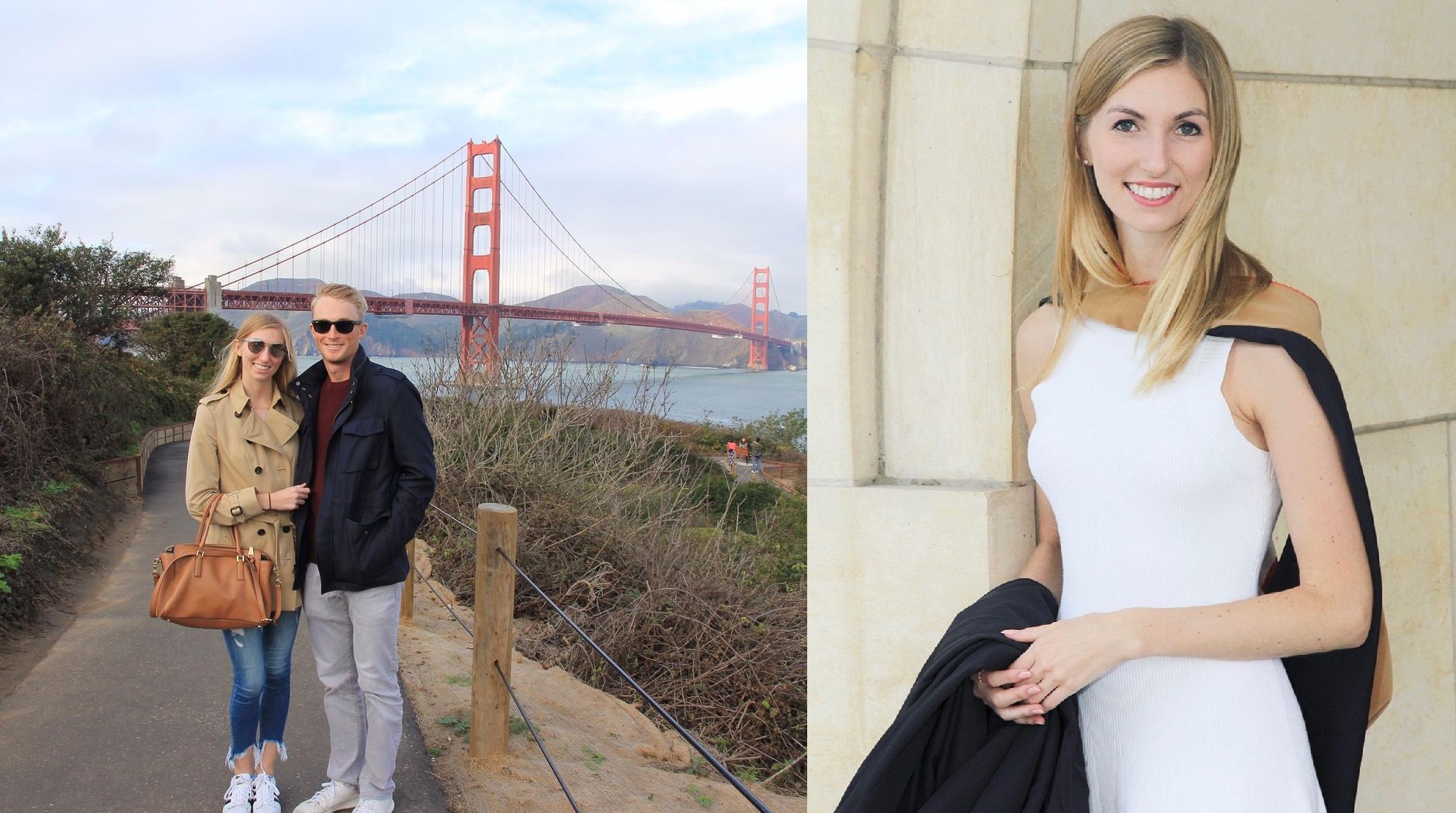 Zalatoris Proposes To His Girlfriend
In April 2021, Will finally popped the question. He proposed to his longtime girlfriend Caitlin Sellers. Of course, she said yes. The golf player then posted on Instagram, captioning the photo with, "Best day of my life. I love you".
Sellers, on the other hand, has a private Instagram account. Her Instagram profile picture is from the engagement shoot.
She has only 400 followers.
Will Goes Viral
Will Zalatoris recently went viral after a photo of him at the Masters' tournament. Actor Adam Sandler, famous for the 1996 comedy Happy Gilmore compared Will to a character in the movie. Adam even shared a side-by-side picture of Will and a look-a-like Jared van Snellenberg, Happy Gilmore's caddie in the movie.
Sandler wrote, "Have fun today young man. Mr. Gilmore is watching you and very proud". The American professional golfer fully embraced the comparison and showed off his custom lob wedge that read, "Mr. Gilmore, I'm your caddy".
During the Masters, Zalatoris finished just behind Japanese golfer Hideki Matsuyama.