Space Exploration Technologies Corporation or SpaceX is an American aerospace manufacturer, space transportation service, and communications corporation. Founded in 2002 by Elon Musk, the company had a goal of reducing space transportation costs to enable the colonization of Mars. The space company is far from that goal. Who Owns SpaceX in 2021? Does Musk still have majority ownership?
During its life, SpaceX manufactured Falcon 9 rocket and Falcon Heavy launch vehicles, several rocket engines, Dragon cargo, and Starlink communications small satellites.
In 2008, Falcon 1 made the first privately funded liquid-propellant rocket to reach low Earth orbit. It also helped the company achieve the first successful private launch, orbit, and recovery.
Who Owns SpaceX?
In 2002, Elon Musk had just made more than $100 million after eBay bought PayPal, a co-founded company. He wanted to use the money for something new and contribute to a better world. At the time, he thought the American public's interest in space had waned. No major invention in space travel had been made since the 1970s.
So, he wanted to change that and bring new life and interest in human spaceflight. Together with some space enthusiasts, he planned to send a greenhouse to Mars and grow plants on Martian soil. So, he founded SpaceX.
During that period, he even went to Russia to procure ballistic missiles. But he came back to America frustrated and decided to build the rockets.
SpaceX has remained a private company to this day. It is mostly owned by Elon Musk Trust. According to Forbes, before the fundraising round in February 2021, the billionaire owned 48% of the company through his private trust.
The remaining 52% are owned by investors who have bought its stocks over time. Mr. Musk invested $100 million at the inception of the company. Since then, SpaceX's valuation has grown to $74 billion. Morgan Stanley analysts even placed the company's valuation at $100 billion.
Because of investors and their interest, Musk's ownership has reduced to about half of the company's stock. In May 2020, he owned 54% of the company's equity and had 78% voting control.
So far, the space company has raised more than $6.3 billion in 34 different fundraising rounds since its inception. As of 2021, there are a total of 36 investors. During the latest funding round, the company raised $850 million.
Some of the institutional investors with SpaceX stock include Ontario Teachers' Pension Plan, Alphabet, Pegasus Tech Ventures, Google, Fidelity, Valor Equity Partners, Founders Fund, Legendary Ventures, and many more.
Elon Musk's company has also received sizeable grants from NASA.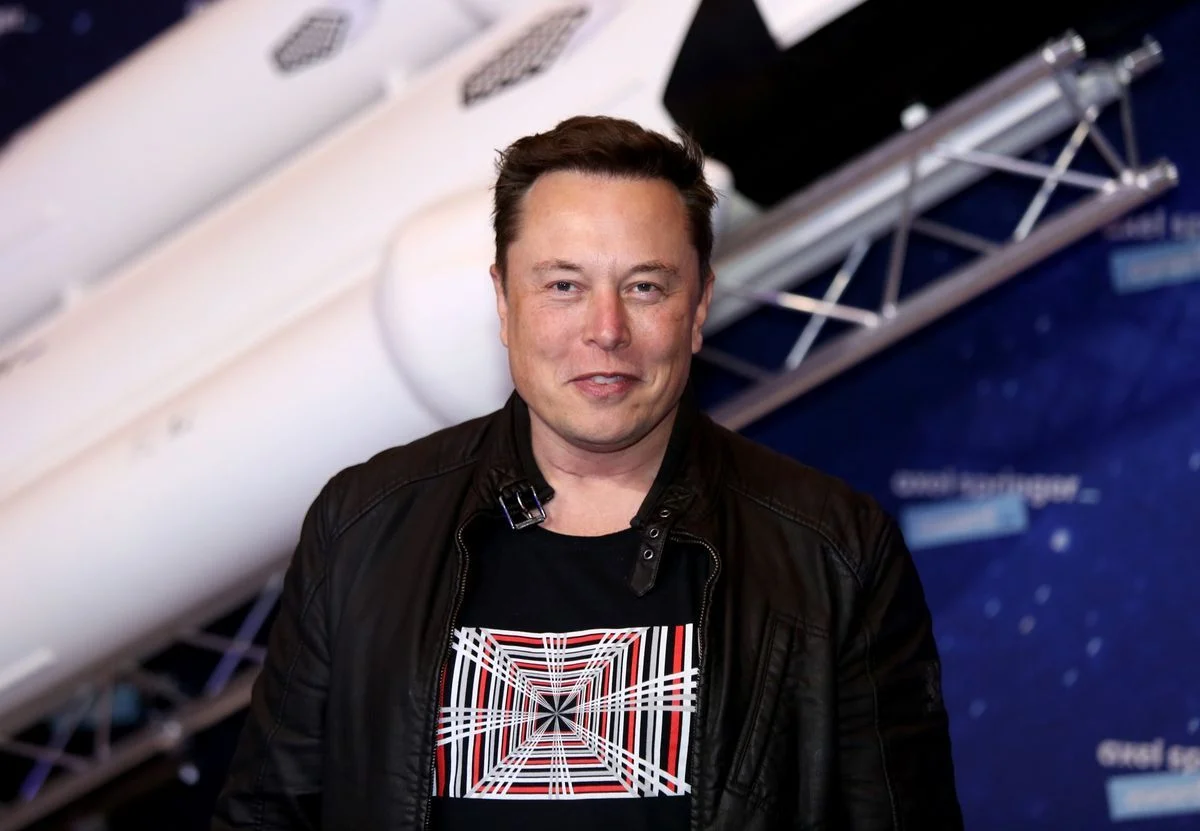 Will It Go Public?
SpaceX is a privately-funded rocket manufacturer and transport services company. To this date, it remains a private company. Founded by Elon Musk, the company launched its first-ever crew mission on May 30, 2020.
According to several sources, CEO Elon Musk doesn't plan to make his space station technology public. And the reason is short-term demands of shareholders conflict with his long-term ambitions. So do not expect an initial public offering or IPO anytime soon. Yet, there are reports that SpaceX could spin-off its Starlink satellite business and make it public.
Musk founded the company to change space technology and make exploration possible for people beyond astronauts. The company is based in Hawthorne, California. It has roughly 7,000 employees.
Musk's lofty project is to save on manufacturing expenses by pursuing the creation of a reusable rocket rather than the industry standard of one-time used rockets. This would decrease the overall launch cost of entering space and any future space flight.
For comparison, the company can launch a SpaceX rocket for $90 million. Its rival does it for $380 million. The lower cost is due to the emphasis on in-house manufacturing. For example, SpaceX was able to develop radio equipment and other communications instead of spending $50,000 to $100,000 for purchasing.
One of the reasons for the success of SpaceX is its ownership. Who owns SpaceX? Well, as a private company, SpaceX is free from the restrictions associated with a government bureaucracy that plague the space agency NASA and similar organizations.
Mr. Musk continuously repeats the same thing, SpaceX will not go public until it achieves regular space tourism flights to Mars. That is because Elon believes opening the company to the public could change its fundamental mission into a mission for profits. And he doesn't want that.
As of October 2021, the plan is to send the first cargo mission to Mars in 2022. The first crew mission is expected in 2024.