The full name is Cable News Network. But we all know it as CNN. It is a multinational news-based pay television channel headquartered in Atlanta, United States. Who owns CNN? The news channel is owned by CNN Worldwide, a unit of the WarnerMedia News & Sports division of AT&T's WarnerMedia.
You might think CNN has been around forever. But it is a relatively young television network. Founded in 1980 by American media proprietors Ted Turner and Reese Schonfeld, CNN was the first television channel to provide 24-hour news coverage and branded content. Turner had a vision of a 24-hour cable news channel. It was also the first all-news television channel in the United States.
As of September 2018, CNN has 90.1 million television households as subscribers or 97.7% of households with cable in the US. In June 2021, CNN ranked third in viewership among cable news networks, right behind Fox News and MSNBC.
CNN is famous for dramatic live coverage of breaking news. Over the years, CNN has drawn criticism of its overly sensationalistic coverage. Globally, CNN programming has aired through CNN International, seen by viewers in more than 212 countries and territories as of May 2019.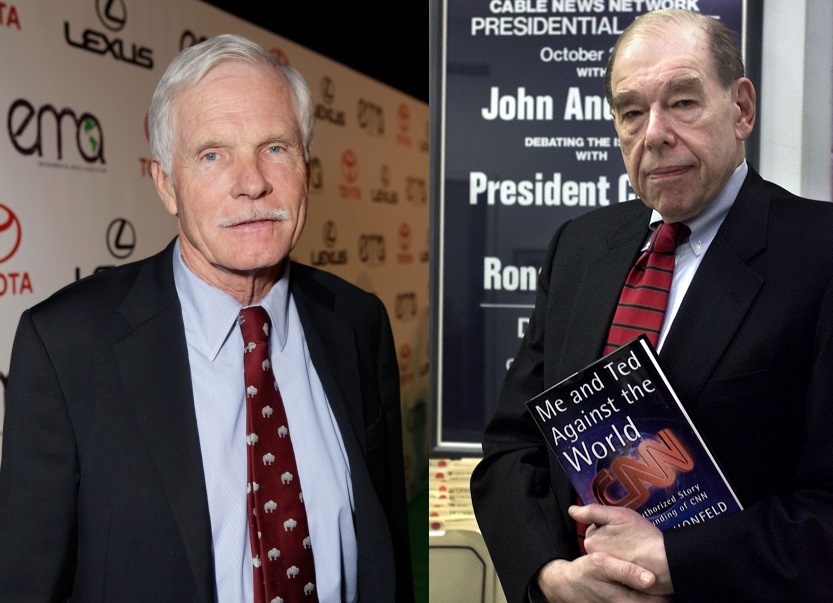 How CNN Founder Ted Turner founded the Media Empire
CNN is owned by CNN Worldwide, Turner Broadcasting System. Ted Turner founded the company in 1980. As an American entrepreneur, Ted took over his father's advertising company in 1964 and transformed it into a large-scale enterprise.
Over the years, as cable systems developed, Turner renamed the company into Turner's Broadcasting System. He first started planning a launch of a 24-hour channel in 1979. He contacted media executive Reese Schonfeld for this.
On June 1, 1980, Ted and Reese launched the television channel in Atlanta, Georgia. At the time, news were seen only twice per day. Now, they are available 24/7. When CNN launched, viewers watched just the newsreaders with a pale background. They were now able to watch the raw newsroom.
Ted knew that for launching a company as big, he needed massive investment and workforce. Somebody had to run various shows. Initially, he appointed 300 employees, who were also the investors. Their share of investment was worth $20 million.
The company began with branded content and different shows like Moneyline with Lou Dobbs, Evan & Novak, and Crossfire. But the longest-running show was Larry King Live, a show featuring interviews of celebrities. That show lasted for 25 years from 1985 to 2010.
Shows Created
Over the years, CNN has created various shows. We mentioned the original shows, but let's take a deeper look at each of them.
MoneyLine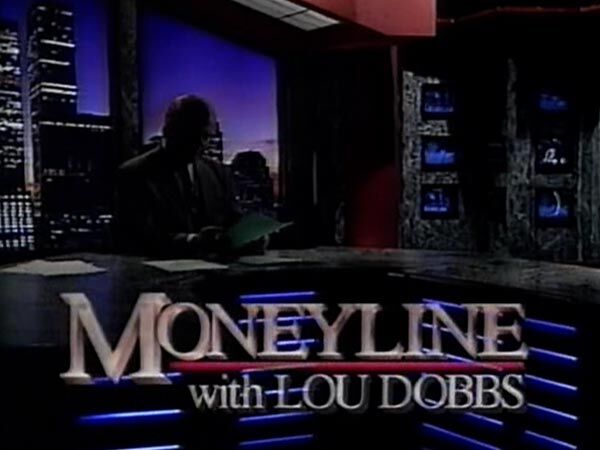 Premiering in 1980, it was CNN's main financial program for more than 20 years. Lou Dobbs hosted the show in the beginning. Dobbs resigned as the last remaining original host in 2010 after controversy over his questioning of whether President Barack Obama was a native-born US citizen or not.
Evans & Novak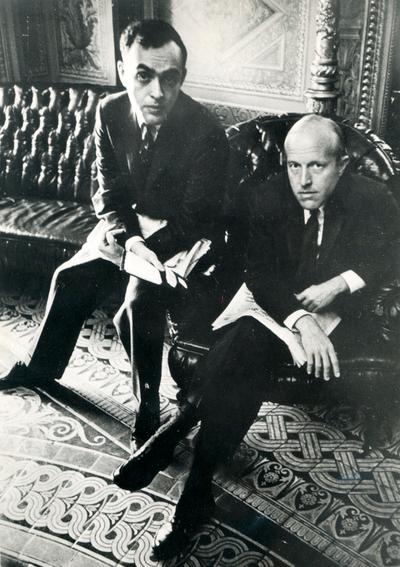 This political discussion show also premiered in 1980 with Rowland Evans and Robert Novak. In the beginning, it was one of the most-watched discussion programs of the network and nationally. The name was changed to Evans, Novak, Hunt& Shields when Al Hunt and Mark Shields were named permanent members in 1998.
Crossfire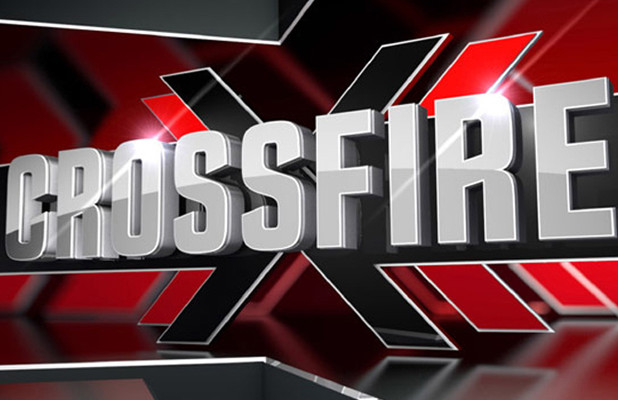 This is one of the original shows that was not launched in 1980. Instead, Crossfire launched in June 1982 as a late-night political debate program. Hosted by liberal Tom Braden and conservative Pat Buchanan, the idea came after these two debated on a daily radio show in 1978.
Buchanan left the show in 1985 to become communications director for Ronald Reagan's presidential administration. He came back in 1987. During his absence, Robert Novak replaced him. Braden was replaced by Michael Kinsley in 1989.
Larry King Live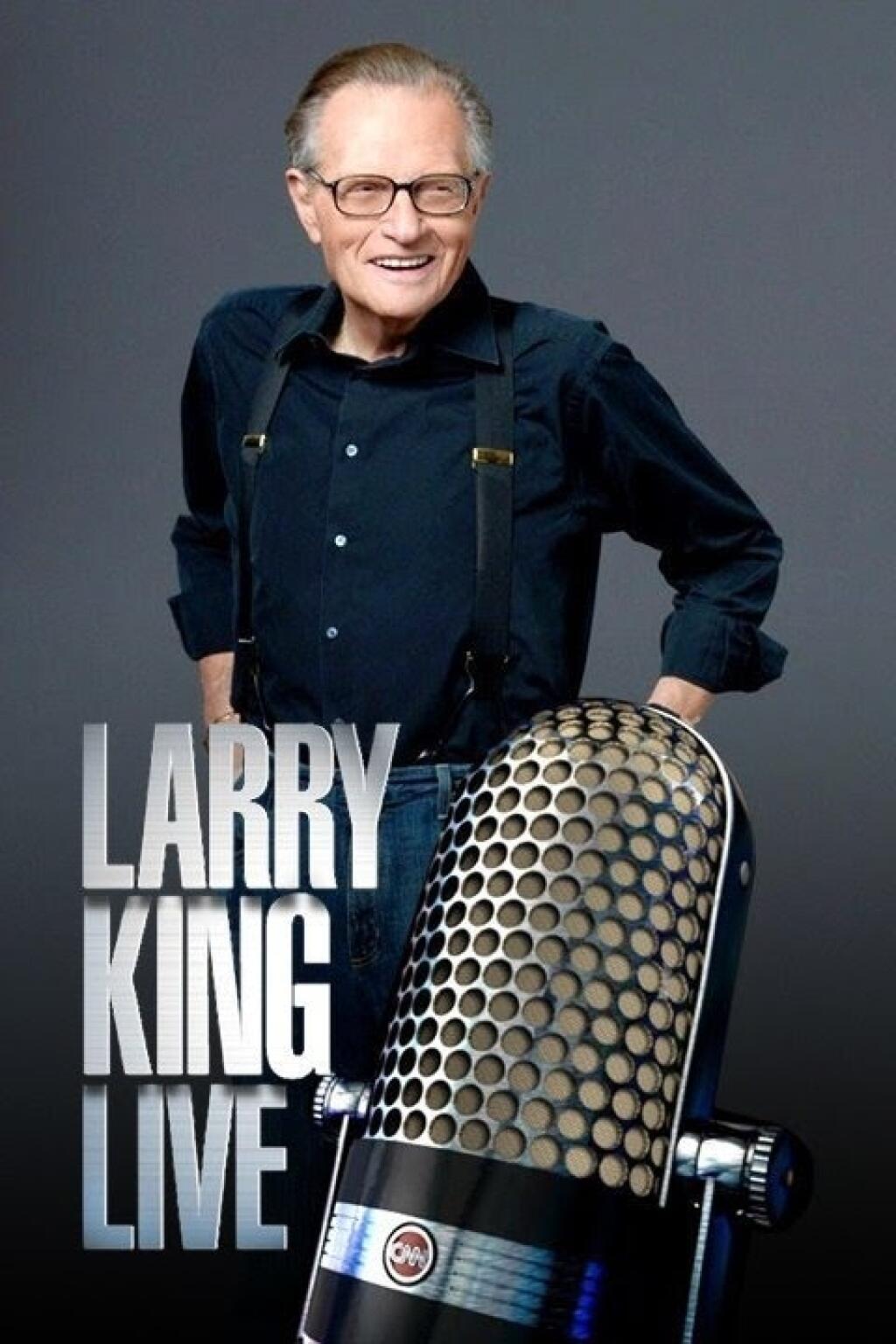 In June 1985, CNN launched the primetime interview show hosted by Larry King. To this day, it remains the longest-running show, going for 25 years. King retired from the network in 2010 when The O'Reilly Factor surpassed Larry King Live in the ratings.
Larry had a unique approach. Unlike many other interviewers, he had a direct and non-confrontational approach with his guests. We can say his style was frank, but with occasional bursts of irreverence and humor.
Both Sides with Jesse Jackson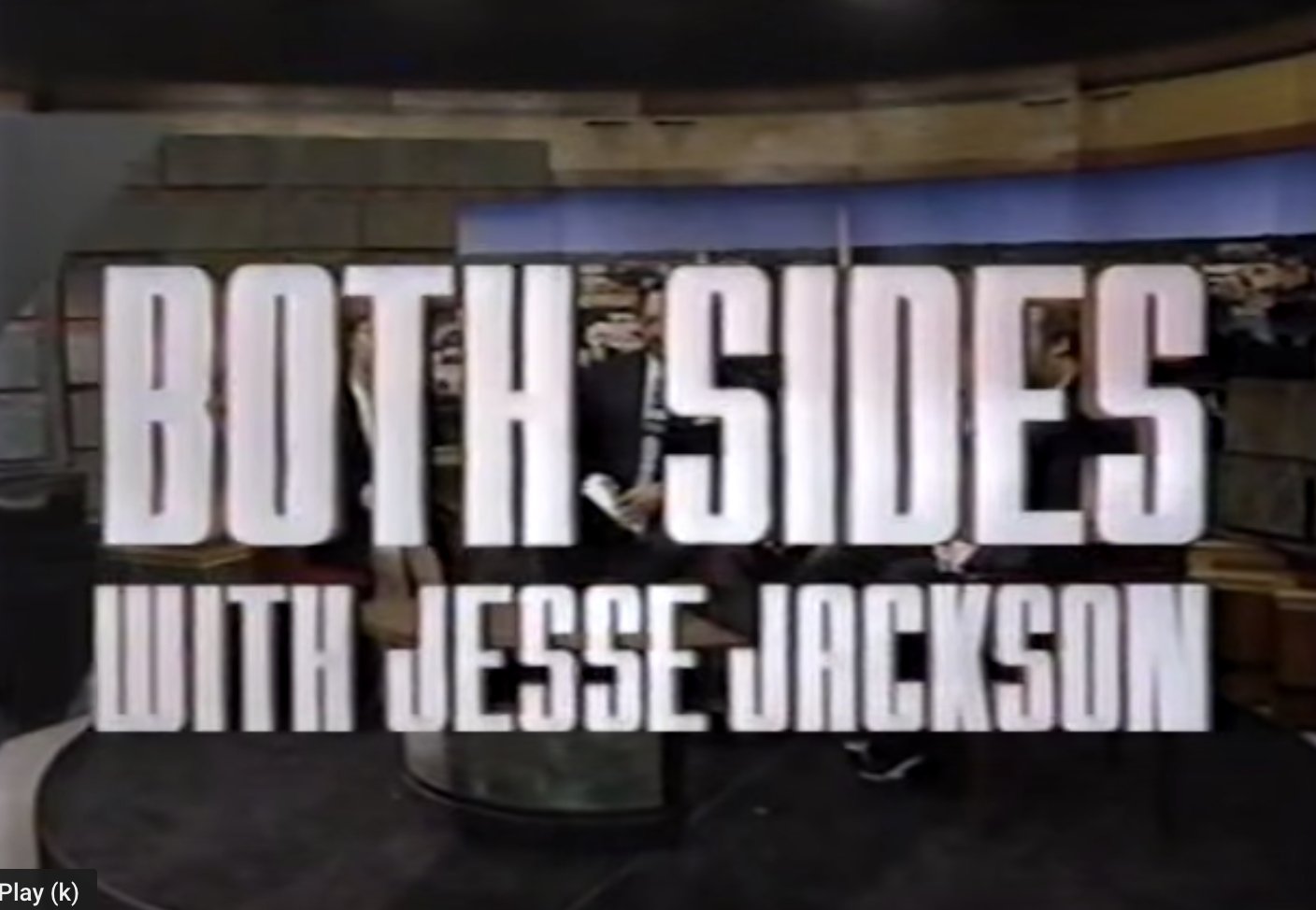 The civil rights leader and two-time presidential candidate hosted this political talk show. It aired on Sundays from 1992 to 2000.
Capital Gang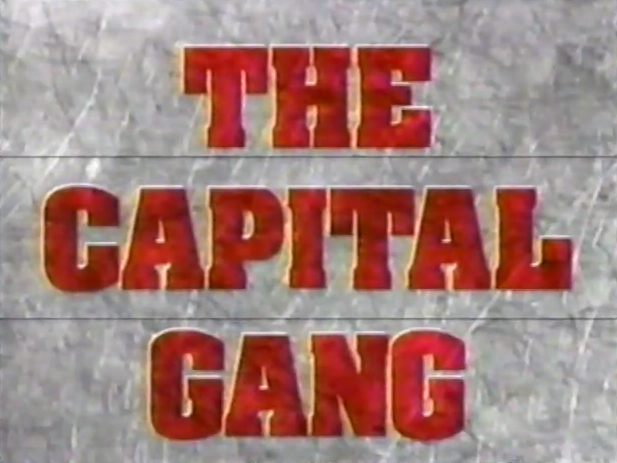 Another long-running program, Capital Gang ran from 1998 to 2005 on Saturday nights. It featured discussions of the political news stories of the week. Pat Buchanan, Al Hunt, Mark Shields, and Robert Novak served as original panelists.
Later on, Margaret Warner, Mona Charen, Margaret Carlson, and Kate O'Beirne have served as regular panelists.
Burden of Proof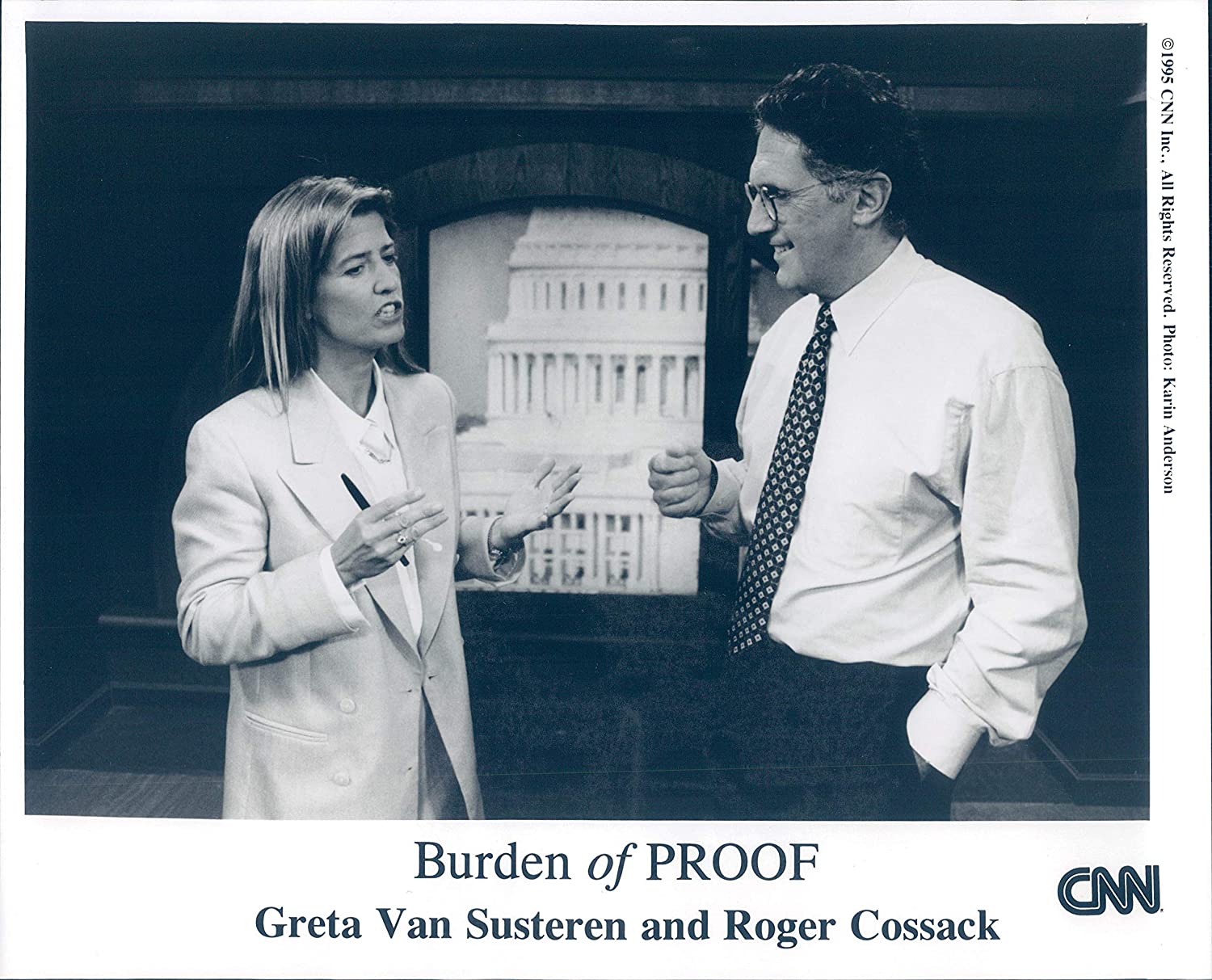 Hosted by Greta Van Susteren and Roger Cossack, this show discussed legal issues of the day. It debuted in 1995 and ran until 2001.
NewsNight with Aaron Brown
Created in 2001, this show focused on investigative journalism. The show put a strong emphasis on interviews, with segments such as The Whip, On The Rise, and Segment 7.
The Point with Greta Van Susteren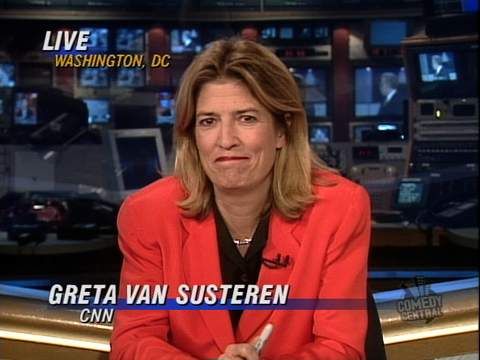 At this point, Greta worked as a correspondent for more than a decade. CNN gave her a primetime news and interview show in 2001. But it lasted only a year and Van Susteren joined Fox News Channel afterward.
CNN Under Tom Johnson
In 1990 Tom Johnson was named as president of CNN. Previously he served as publisher of the Los Angeles Times for 13 years. During his 10 years tenure, CNN expanded its reach with launches of cable television and satellite television network, domestic and international.
He was responsible for launching CNN International in 1991. He also helped launch two specialized closed-circuit networks in 1991, CNN Airport Network and CN Checkout Chanel. The first one was made for national and world airports, while the second one for grocery stores.
During Johnson's reign as president, CNN launched its website on August 30, 1995. He oversaw the launch of specialty websites such as CNN Money and CNN's radio network.
Under Tom, CNN made a bona-fide mogul of founder Ted Turner and set the stage for multimedia conglomerate Time Warner's eventual acquisition of the Turner Broadcasting System in 1996.
Notable Coverage
Over the years, CNN has covered some of the most notable events in history. Here are two that stand out.
Gulf War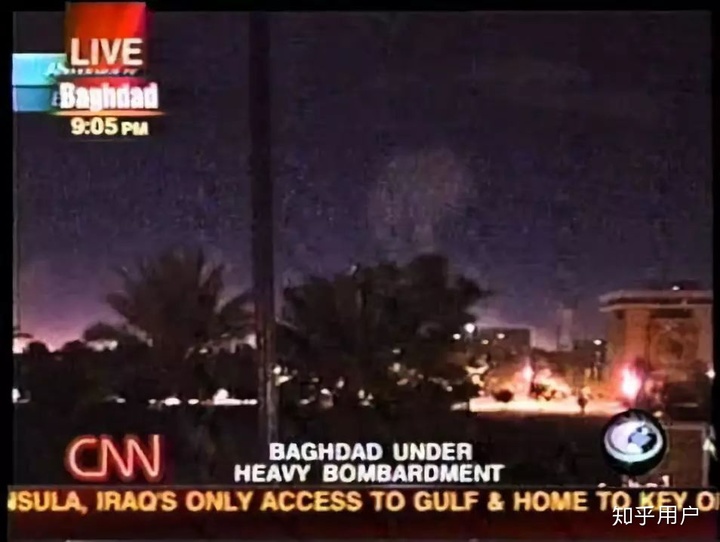 In 1991, the Gulf War catapulted CNN past the big three American networks for the first time in its history. It is thanks to an unprecedented historical scoop. CNN was the only news outlet with the ability to communicate from inside Iraq during the initial hours of the American bombing campaign.
The company had several live reporters and covered the events from the al-Rashid Hotel in Baghdad. This is the moment when the bombing began, announced by Bernard Shaw on January 16, 1991.
"This is Bernie Shaw. Something is happening outside… Peter Arnett, join me here. Let's describe to our viewers what we're seeing … The skies over Baghdad have been illuminated. … We're seeing bright flashes going off all over the sky".
The Gulf War coverage brought the television company much sought-after legitimacy and made it a household name. Many of the reporters during the Gulf War are the old guard of CNN. For example, Bernard Shaw became the chief anchor until his retirement in 2001.
But the television was also criticized during the period for pushing human interest stories and avoiding depictions of violent images.
9/11 Attacks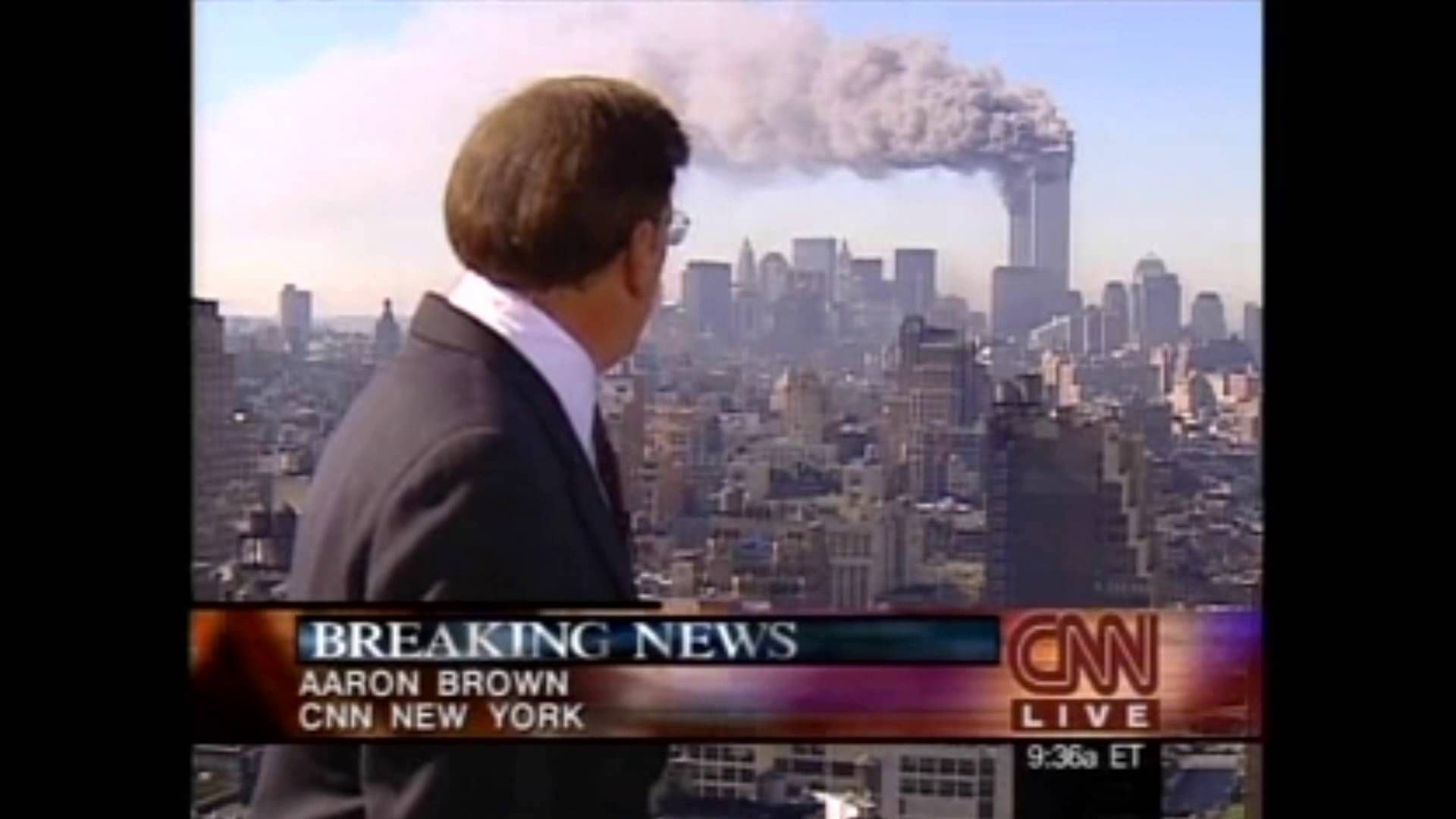 Similar to the Gulf War, the 9/11 attacks provided CNN with an exclusive opportunity. The company was the first major network to break the news with anchor Carol Lin on the air to deliver the first public report of the event.
She broke into a commercial at 8:49 am ET and said, "This just in. You are looking at obviously a very disturbing live shot there. That is the World Trade Center, and we have unconfirmed reports this morning that a plane has crashed into one of the towers of the World Trade Center. CNN Center right now is just beginning to work on this story, obviously calling our sources and trying to figure out exactly what happened, but clearly, something relatively devastating happening this morning there on the south end of the island of Manhattan. That is once again, a picture of one of the towers of the World Trade Center."
Again, criticism followed that CNN took a lenient approach to the Bush administration after the September attacks.
How CNN Changed News?
We answered who owns CNN. But let's talk quickly about how CNN changed the news. Coverage of the first Gulf War and other big events in the early 1990s, led officials at the Pentagon to coin the term The CNN Effect. They used the term to describe the perceived impact of real-time, 24-hour news coverage on the decision-making processes.
CNN changed journalism in a major way. Before CNN appeared in 1980, events were reported in two cycles, once in the morning and once in the evening. News knows no cycle nowadays.
When a plane crashes or shots are fired, we expect to see it immediately. And we see it. We do not depend on the Big Three broadcast network.
And more importantly, The Gulf War proved how CNN changed the world, not just news. Reporters provided play-by-play of the Gulf War from a Baghdad Hotel. And US Military leaders had to choose their words carefully during televised press briefings. They knew that Sadam Hussein was watching CNN as well.
Other Platforms
CNN started as a news source channel. But over the years, the company and network have evolved into a massive media empire. CNN launched its website, CNN.com on August 30, 1995. The site is now one of the most popular news websites in the world.
In April 2009, the news website ranked third among online global news sites in unique users in the US. CNN also launched CNN Pipeline in 2005, a paid subscription service that provided extra features like streams of live video, pop-up news alerts, and many more.
The news program also has several blogs, like CNNHealth, consisting of doctors answering viewers' questions online.
The company jumped into the video and digital bandwagon early on as well. In early 2008, the news channel began live streaming broadcast available for cable and satellite subscribers. And then CNN has a channel on the video-sharing website YouTube. In 2014, the American news company launched its radio version program on TuneIn Radio.
In October 2012, Ted Turner's company formed a film division, CNN Films to distribute and produce made-for-TV and feature documentaries.