Vincent Neil Wharton, an American musician, he got famous as the lead vocalist of the heavy metal band Mötley Crüe. But he also released material as a solo artist. In 1984, he served time in prison after getting convicted of vehicular manslaughter. Born in Hollywood, California, he has Mexican ancestry on his mother's side. But he also has Native American ancestry on his father's side.
Mötley Crüe had a lot of success in the 1980s and the 1990s. They still tour the world. Do you remember Neil from back in the days? Have you seen any pictures of young Vince Neil?
Born in 1961, Neil was in his 20s when the band started gaining recognition and fame. He had an interest in music during his teenage years. But he also showed interest in basketball, baseball, football, and wrestling as a child.
Neil joined Mötley Crüe in 1981, as the newly-formed band looked for a lead vocalist. Tommy Lee suggested Neil to the band. He performed on the band's debut album Too Fast for Love. With their next album, Shout at the Devil, the band got international stardom and recognition.
For the better part of the 1980s, Mötley Crüe released a hit album after a hit album. They had Theatre of Pain, Girls, Girls, Girls, and Dr. Feelgood. That helped the band establish itself as one of the best rock acts in the world.
At the beginning of the 1990s, the band fired Neil because of his drinking. It started affecting his ability to perform. He even missed a couple of rehearsals.
So, Neil started performing as a solo artist and released his first album in 1993. But by the late 1990s, both Neil's and Mötley Crüe's fame declined. So, they decided to reunite and admitted they cannot go without each other. In 2008, the band released their album Saints of Los Angeles, featuring all of the original band members.
Neil invested in other ventures during his life and career. For example, he had a club but gave up ownership of it. And then in 2006, he opened a tattoo parlor located on the Las Vegas strip. He also founded Vince Vineyards, a winemaking venture.
In 2012, he ventured into the Gentlemen's Club Business by opening his Vince Neil's Girls Girls Girls in Las Vegas. Here are some photos of young Vince Neil you need to see.
1. The Drinking Problems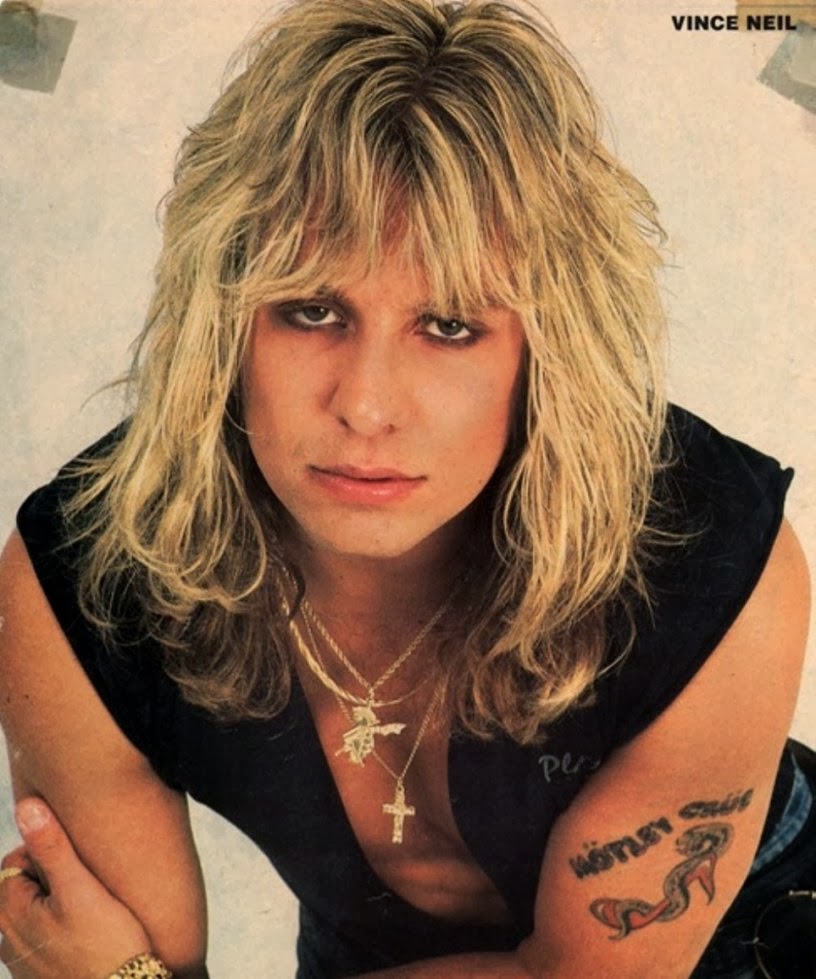 We start off with a classic Neil photo. Drinking served as the reason why Neil got banned and fired from the band. He loved to drink, and it started impacting the band and his ability to perform.
2. Young Neil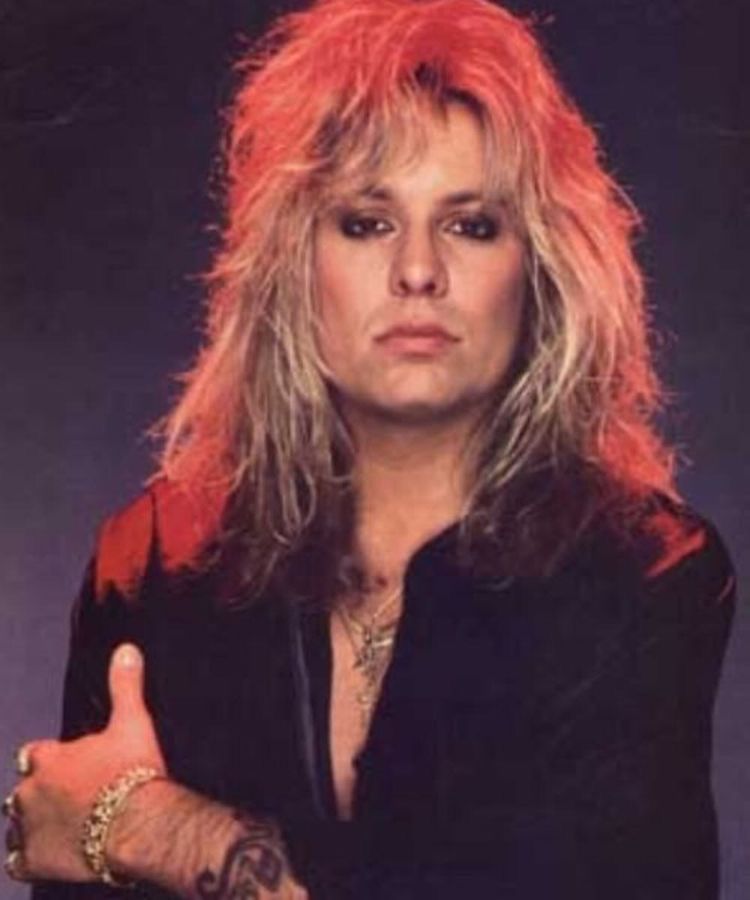 This is a photo of Neil during the early years of the band. You can say he hasn't aged a lot since those days.
3. The Band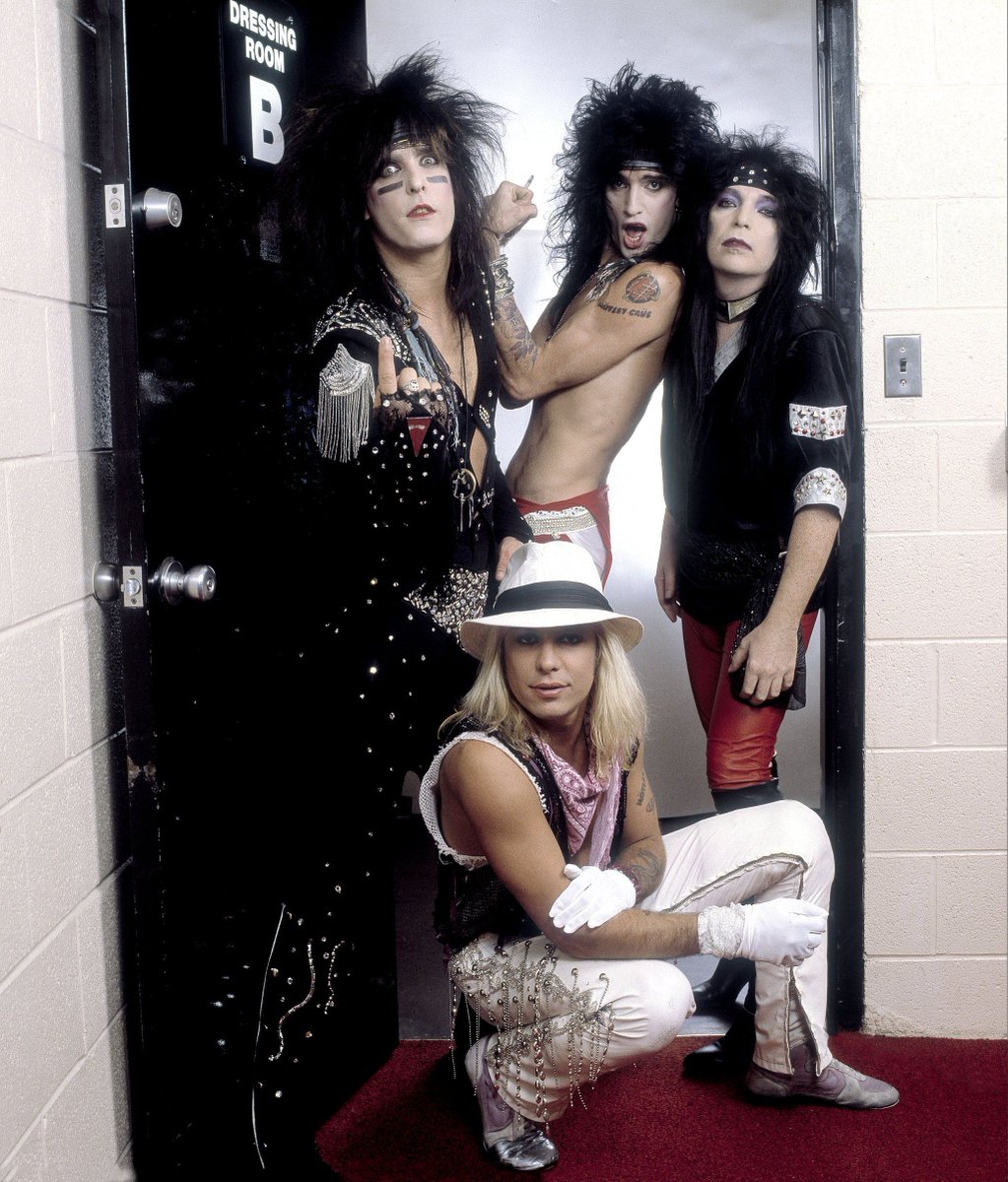 Mötley Crüe looked a lot like KISS in their early days. They dressed up for the stage and brought a ton of energy to it. Tattoos, skin color, weird hairstyles, you name it, they have it.
4. Rocking The Stage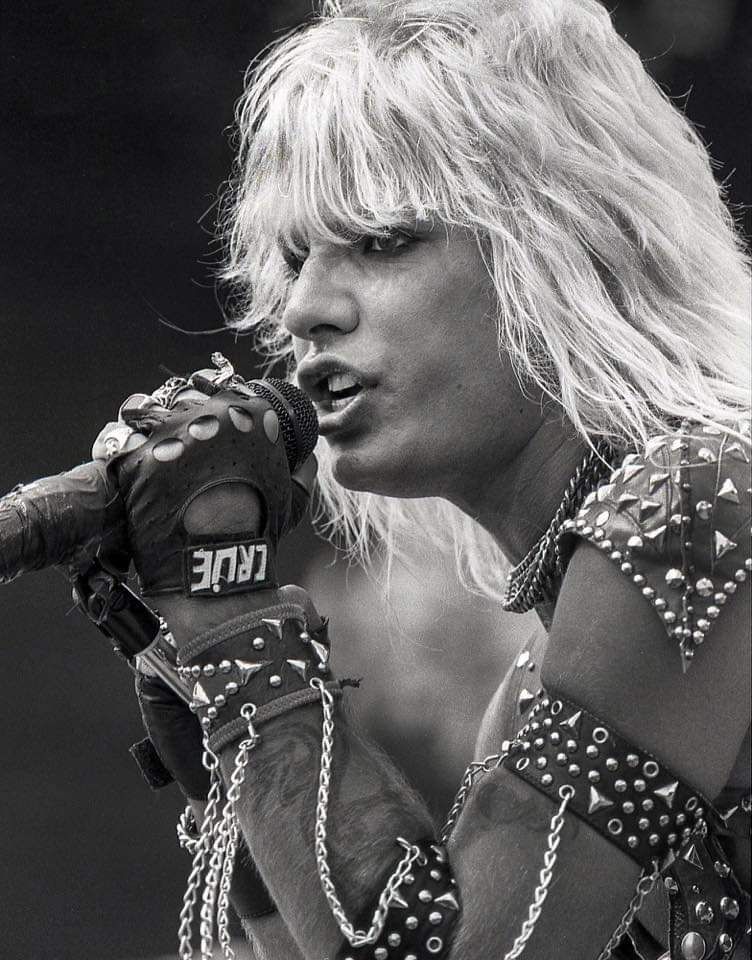 For all his troubles off the stage, Neil is a genius on the stage. He brings so much energy to the stage and the crowd loves him for that. And that is the reason why the band couldn't function without him. From a technical standpoint, he is not a good vocalist. He has a limited range, but an expressive one. But his energy on the stage? Priceless!
5. Signed Photo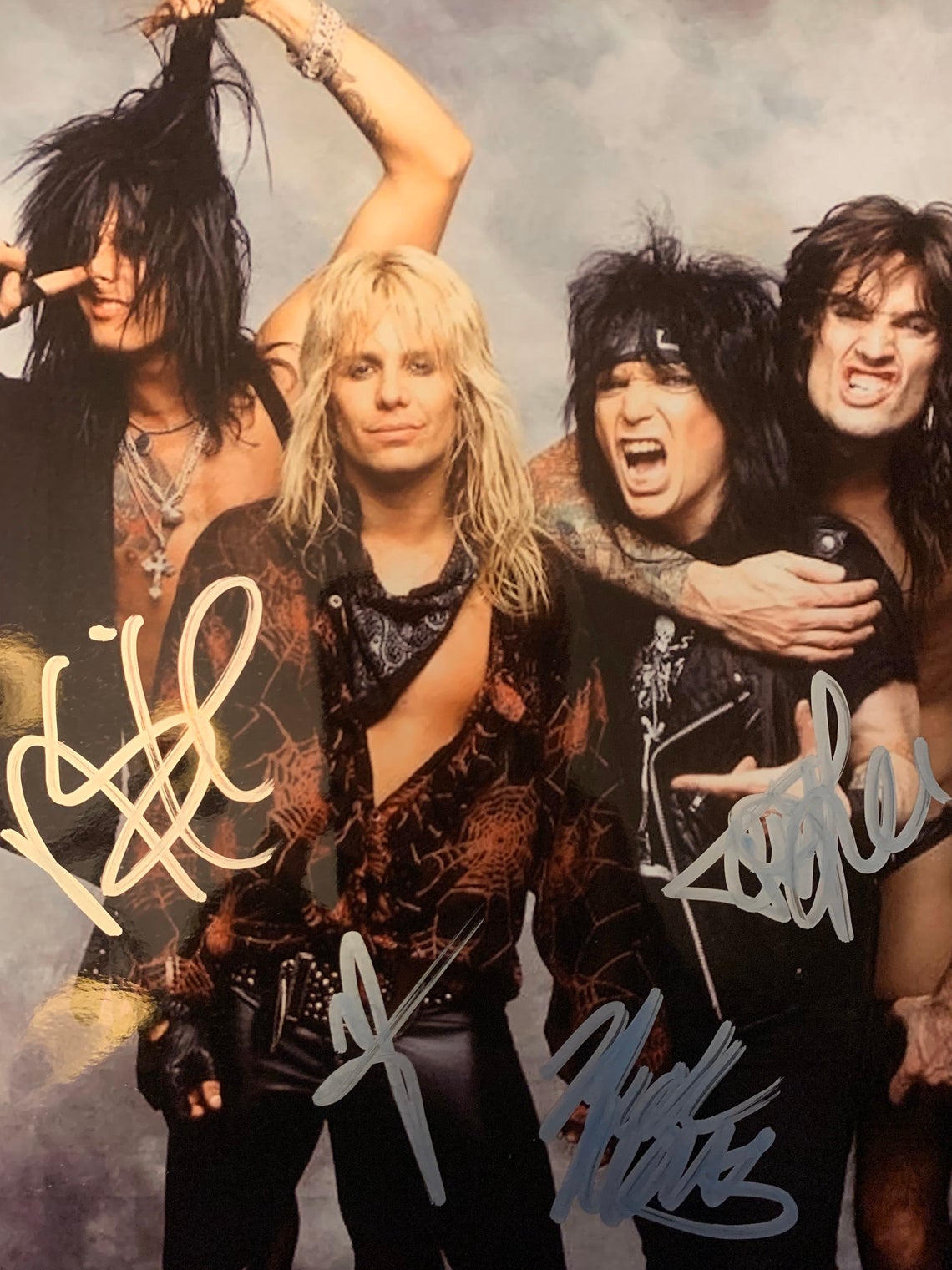 Here is a signed photo from the original band members. You can even buy this photo online. A photo for true fans of the band.
6. Bad Boy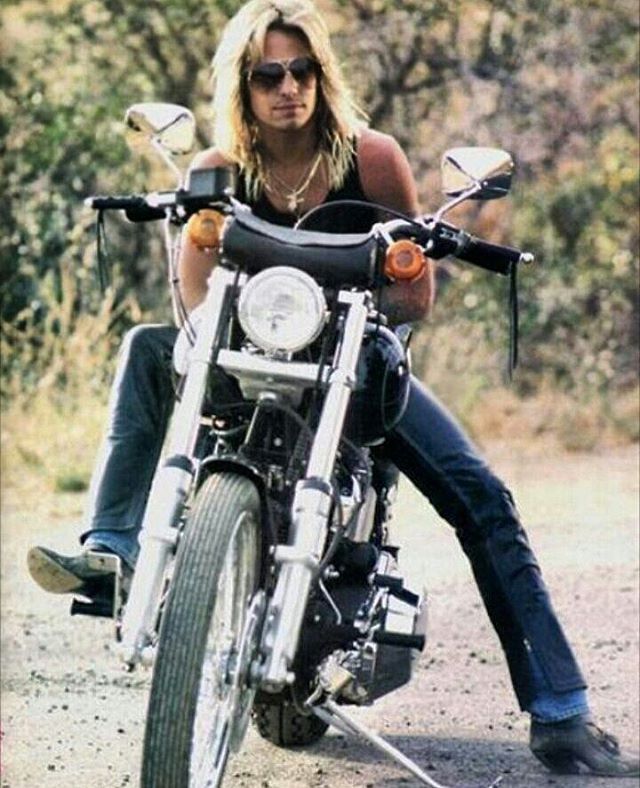 When you think of bad boys in the 1980s, you think of motorcycles. These things just go hand in hand. So, here is a picture of Neil driving a Harley-like motorcycle.
7. Dressing Up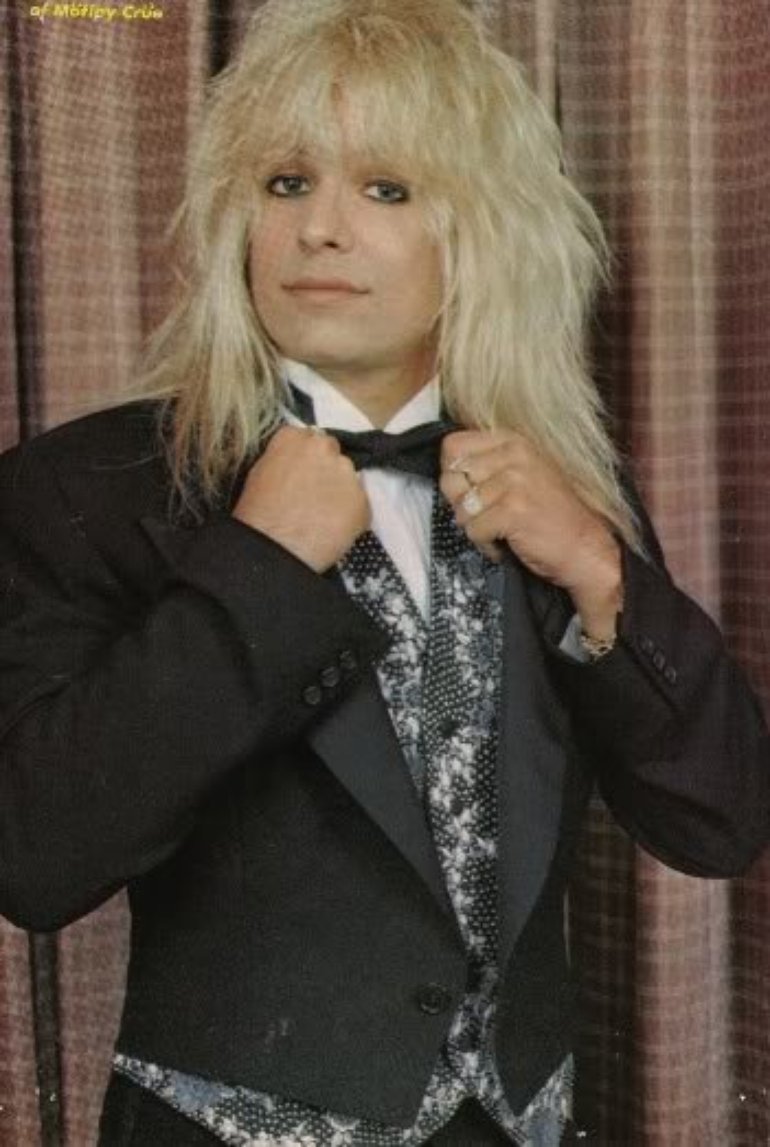 You cannot see Vince Neil dressed up for an event. Putting on a suit and tie? Now that is a rare photo. After all, he is a heavy metal singer. But even he has his moments of looking handsome in a suit and tie.
8. Young Vince Neil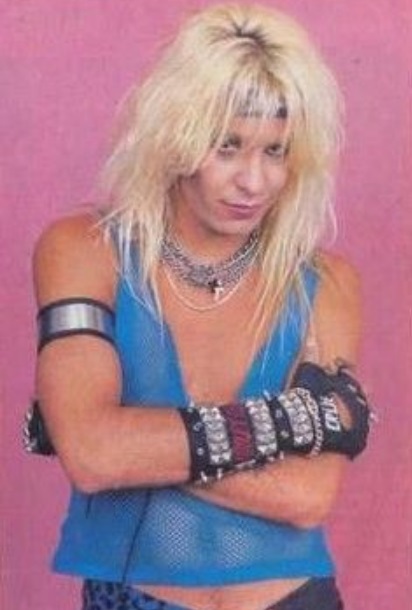 This is the type of photo we remember Vince Neil for. The strange metal outfit and the accessories. Rock and roll!
9. Depressed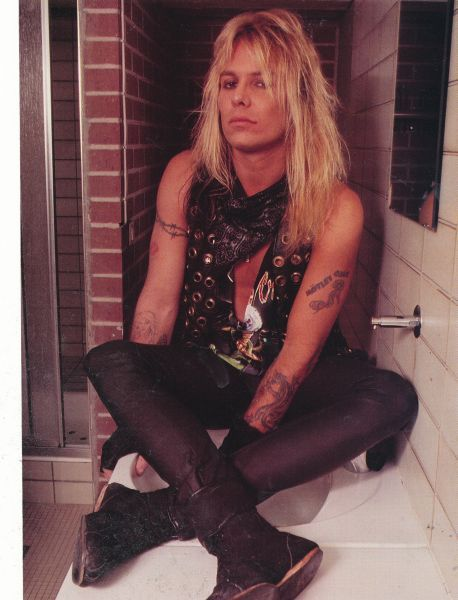 With alcohol, you have ups and downs. You experience high moments when you get drunk. But once those moments pass, a lot of people fall into a depressed state of mind. Neil probably battled those challenges as well.
10. Yearbook Photo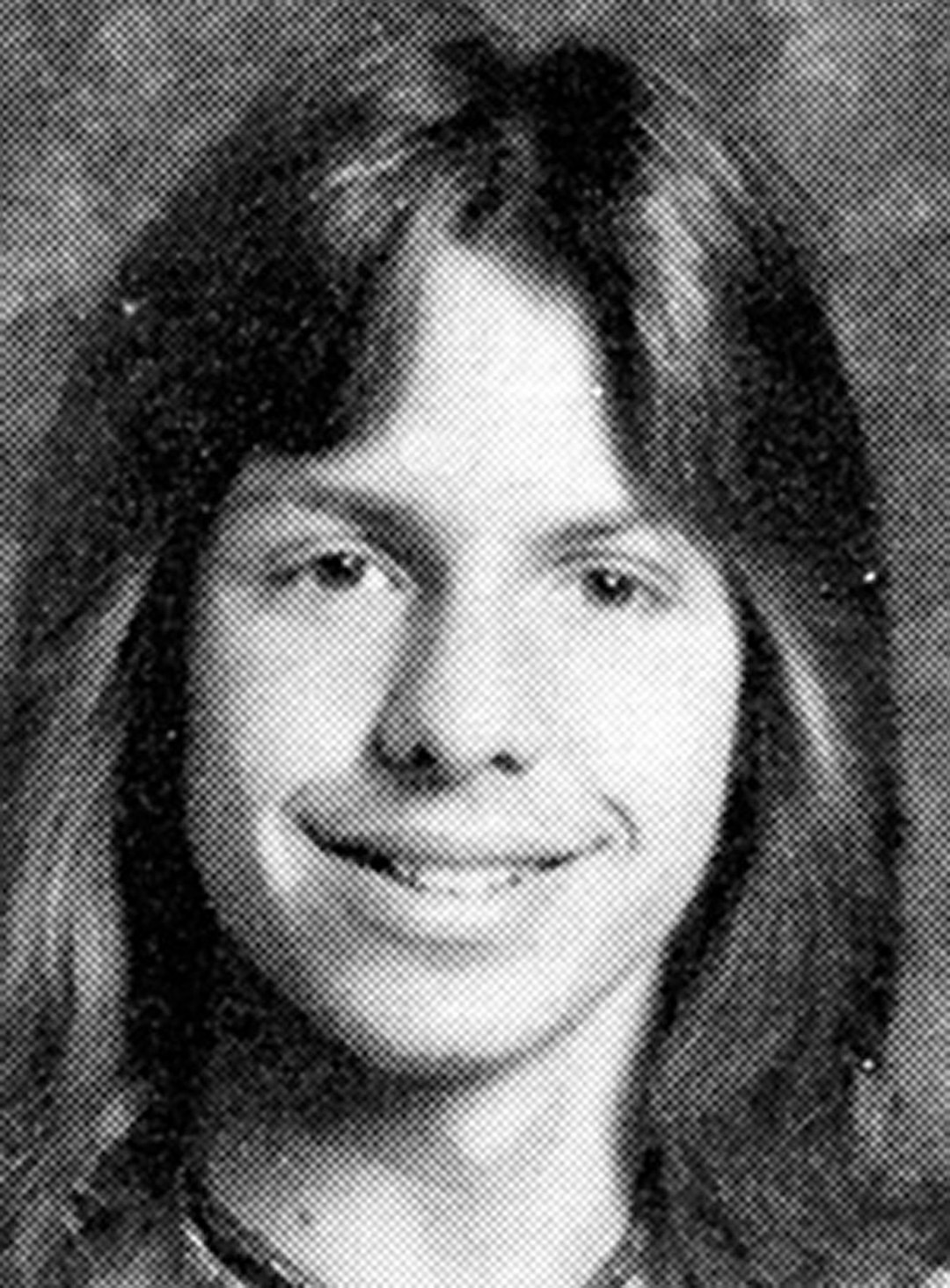 You have to love Vince Neil's young yearbook picture. We always love yearbook photos of celebrities. They look nothing like they do today. Just take a look at the transformation he went through.
Comments
0 comments