| | |
| --- | --- |
| Real Name: | Victoria Granucci |
| Birthday: | November 26, 1958 |
| Net Worth | $1 million |
| Height: | 170 cm |
| Occupation: | American Actress and Writer, Ex-Wife of John Mellencamp |
Victoria is a former celebrity spouse, rising to fame in the 1980s. Even though she already had a successful career in the entertainment industry, many remember her as the wife of a famous singer. In the 1980s, Victoria Granucci got married to pop singer John Mellencamp. The two have a daughter together. So, with all her success and celebrity marriage, what is Victoria Granucci's wealth?
When you consider her celebrity marriage and entertainment career, it is normal that we have an interest in her. People have an interest in keeping up with the former celebrity spouse. Fans hold fresh memories of the exciting chemistry between Victoria and John.
Granucci even appeared in the video for the song Jack & Diane in 1982. Her former husband John Mellencamp, is a singer, songwriter, painter, actor, and film director. Fans recognize him for his catchy, populist brand of heartland rock emphasizing traditional instrumentation.
The two have a daughter together, Teddi Mellencamp, another celebrity. She portrayed one of the Real Housewives of Beverly Hills.
Let's take a look at the life, career, and net worth of celebrity spouse Victoria Granucci.
Quick Bio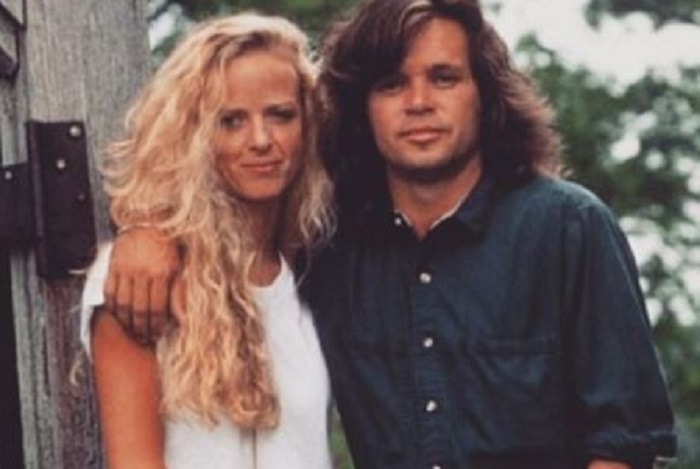 Born in November 1958, she is now in her early 60s. Since her childhood, she has found interest in the entertainment industry. Victoria is a multitalented personality. She has written for the Noblemania website and appeared in a couple of small movie roles. And since her early days, Granucci has tried her luck in different industries and careers.
Born in Scranton, Pennsylvania, she worked as an actress and model before meeting her former husband. As a teenager, she appeared in television shows, including Fantasy Island, Happy Days, and Chips.
How did she and John meet? Well, John saw a picture of her while visiting her friend's place. And instantly, he fell in love with her. He then made a move on her during her college studies.
The two started dating quickly after that. Both Victoria and John state that they clicked at first sight. Fun fact: he had a wife at the time. John got a divorce from his first wife, Priscilla Esterline in 1981. One year later, he got married to Victoria. The couple remained together for eight years.
Following infidelity allegations against John, Victoria decided to leave him in 1989. She relocated to South Carolina following the breakup. But the two have remained on friendly terms to this day. They want to take care of their children.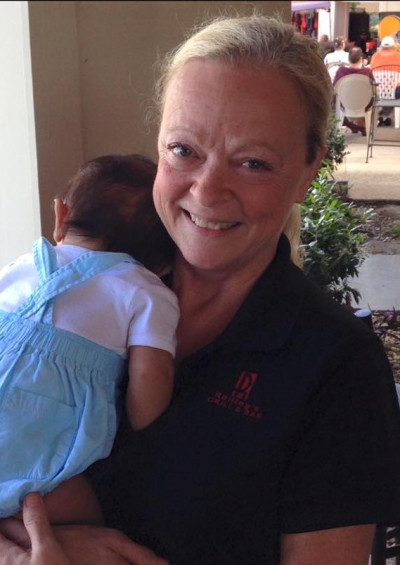 They have two children, Teddi and Justice. Teddi came first, in July 1981, and Justice in 1985. During their marriage, and even after that, Victoria took on more parental responsibilities. She made sure to raise her children while John traveled and toured the country. But during those tours, John cheated on her, and that is how the marriage fall apart.
Since the divorce, Victoria has remained single. She has yet to speak publicly about any relationships.
Their daughter Teddi also entered the entertainment business. She joined The Real Housewives of Beverly Hills show. Speaking about the entertainment industry, Teddi said that her mother and father gave her a good balance. They taught her to work hard for what she wants to achieve.
After her children came of age, Victoria got back to the entertainment industry. She started working on different TV projects and movies. But her identity remained under wraps, working mostly on behind-the-camera roles.
The little girl who spent most of her early years following favorite television series and movies now plays a lead role in the entertainment industry. Even today, she draws inspiration from John's work of art and loved his dedication and talent.
But unlike other celebrities, Granucci doesn't want to share her life on public pages. She has a profile on Facebook but doesn't share often. Touring alongside her husband in her early years exposed Victoria to many destinations.
Nowadays, she spent her days living with her grandchildren. And she tries to keep her personal life away from the limelight. Fun fact: she did join The Real Housewives of Beverly Hills alongside her daughter.
Net Worth
So, we now want to answer the main question about the cash flow of Victoria Granucci? How much does she earn? What does she do for a living? Well, according to her Facebook page, she hasn't worked in a while. Victoria earns an average income, between $20,000 and $35,000 yearly.
And unlike her famous daughter and former husband, she doesn't have millions in her bank account. For comparison, her daughter Teddi has a fortun of more than $12 million. And her former husband, John, has a fortune of more than $30 million.
But the assets of Victoria Granucci doesn't go higher than $1 million. After all, she always wanted to operate behind the scenes. Do not expect a lavish and glamorous lifestyle from her.
Comments
0 comments