| | |
| --- | --- |
| Real Name: | Ursula Christine Whittaker |
| Birthday: | N/A |
| Net Worth | $3million |
| Height: | 175 cm |
| Occupation: | American Actress, Producer, Writer and Director, Wife of Oscar Nunez |
Let's start with one obvious, yet confusing statement. Ursula has nothing to do with American actor Forest Whitaker. Their surname might sound similar, but there is one "t" more in her surname. Now, once we have that out of the question, let's continue.
Ursula is the beautiful wife of actor Oscar Nunez. She is also the granddaughter of Academy Award-winning screenwriter Harry Brown and of the actor Glenn Dixon. You can say acting played a big part in her life. Even she appeared in a couple of movies, playing a small role.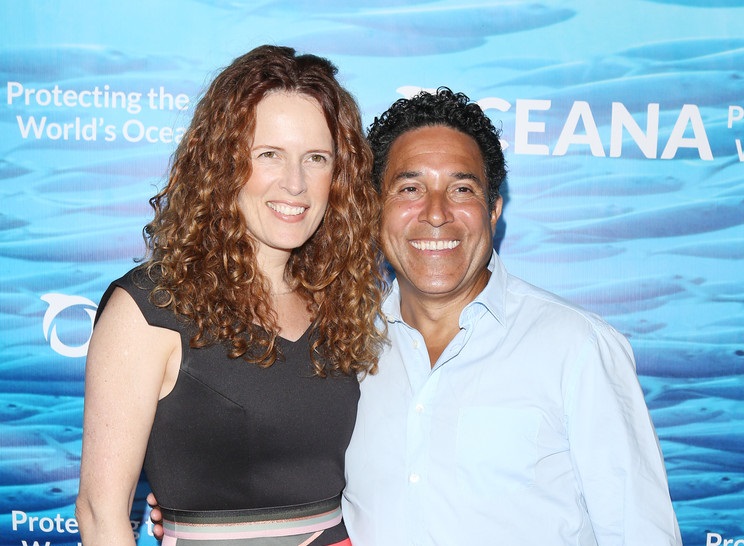 Quick Bio
Born and raised in Los Angeles, California, she is a graduate of the University of Southern California. She got a BA in American literature and a minor in Film/TV.
After finishing school, she wrote and performed stand-up comedy for several years. The Los Angeles Times Magazine has published her work as a monologist.
Ursula has a background in dance, acting, and writing. That helped her career in many different ways. Fun fact: her background helped her with her directorial debut. She directed the comedy short film Boob Jobs & Jesus.
For the movie Boob Jobs & Jesus, she adapted a feature-length script which was adapted from her one-act play. Speaking about her theater acting experience, she gained it as a member of the Theatre Neo in Los Angeles.
She performed in plays like Your Mother's Butt by Alan Ball, Big Mistake by Theresa Rebeck, and many more during her early life. Of course, we have to include her directorial debut and act play, Boob Jobs & Jesus.
Whittaker also performed in Thomas Babe's Taken in Marriage play, directed by Emmy Award-winning actress Dorothy Lyman.
While she earned fame as an American actress, Ursula broke on the scene following her marriage with celebrity actor Oscar Nunez. Some of her most famous roles include Medical Investigation and Veronica Mars.
The couple tied the knot in May 2011, just a few months after starting their relationship in December 2010. Fun fact: they were friends for a few years before starting their relationship.
The marriage to Oscar opened a few more doors in Hollywood for Ursula. Nowadays, Whitaker continues working as an actress, director, and stand-up comedy.
She and Oscar have been married for more than 10 years. And they show no signs of separation. In October 2012, they welcomed their daughter, August Luce Nunez to the world.
Net Worth
What do you think, how much is Ursula Whittaker's wealth? Over the years, she has appeared in several movies and television shows. Yet, we have to mention, most of those roles were small or even guest roles.
But she also did TV shows like Medical Investigation, Prime Suspect, and Veronica Mars.
According to some sources, Ursula has a fortune of more than $3 million as of August 2021. Her husband, on the other hand, has nearly double that amount.
Oscar is a Cuban-American actor and comedian. He got famous for his portrayal of Dunder Mifflin's accountant on NBC's The Office. He was also a member of The Groundlings and then a series regular on the TV series The Office.
Oscar has a fortune of $5 million, nearly double the wealth of his beautiful wife. But he earns almost $100,000 per episode on the TV Series, The Office.
Comments
0 comments