Tyra Lynne Banks is an American model, producer, businesswoman, actress, singer, and television personality. Some would say she helped women of color to make it out in the fashion world. At the age of 15, she started her fashion and modeling career. And she will remain the first woman of African-American descent to grace the covers of Sports Illustrated and GQ.
From 1997 to 2005 Tyra worked as a Victoria's Secret Angel. By the early 2000s, Banks held the title as one of the world's top-earning models.
Five years after starting her modeling career, Tyra appeared in the sitcom The Fresh Prince of Bel-Air. At the age of 20, that show launched her international career. By 2000, she had major movie roles, including the box-office hit Coyote Ugly.
In 2003, she started her reality television series, America's Next Top Model. She served as the executive producer and presenter for the show for 22 seasons. The show got canceled in October 2015. And then in 2016, she revived the show and reassumed duties for the 24th season.
Some of her other shows include True Beauty. She also appeared as a host of America's Got Talent and Dancing with the Stars.
In 2010, she published her adult novel Modelland. Based on her life as a model, the novel topped the New York Times Best Seller List in 2011. To this day, Banks is just one of four African-Americans and seven women to rank among the most influential people by Time Magazine more than once.
During her modeling career, Tyra Banks graced the covers of Elle, Spanish Vogue, Cosmopolitan, Teen Vogue, Seventeen, Harper's Bazaar, and many more. She also walked in shows for Channel, Yves Saint Laurent, Anna Sui, Christian Dior, Calvin Klein, Perry Ellis, Marc Jacobs, Givenchy, Valentino, Giorgio Armani, Dolce & Gabbana, Tommy Hilfiger, H&M, Versace, and many more.
With that in mind, let's take a look at photos of young Tyra Banks. In 2019, she even came out of retirement to pose for the Sports Illustrated Swimsuit Issue. That was her third cover for the publication, 22 years after her first one.
1. The Rare Supermodel
Photo: pinterest.com
Tyra Banks is one of the few African-American women that rose to the status of Supermodel. And she did it without nude photos. Banks had character, charisma, and attitude as a model. You cannot take that away from her.
2. Tyra During The 1990s
Photo: pinterest.com
Here is a photo to remind you about 1990s fashion. We see Tyra Banks and Nikki Taylor backstage at a fashion event. Boy, how much times have changed since then.
3. The Fresh Prince of Bel-Air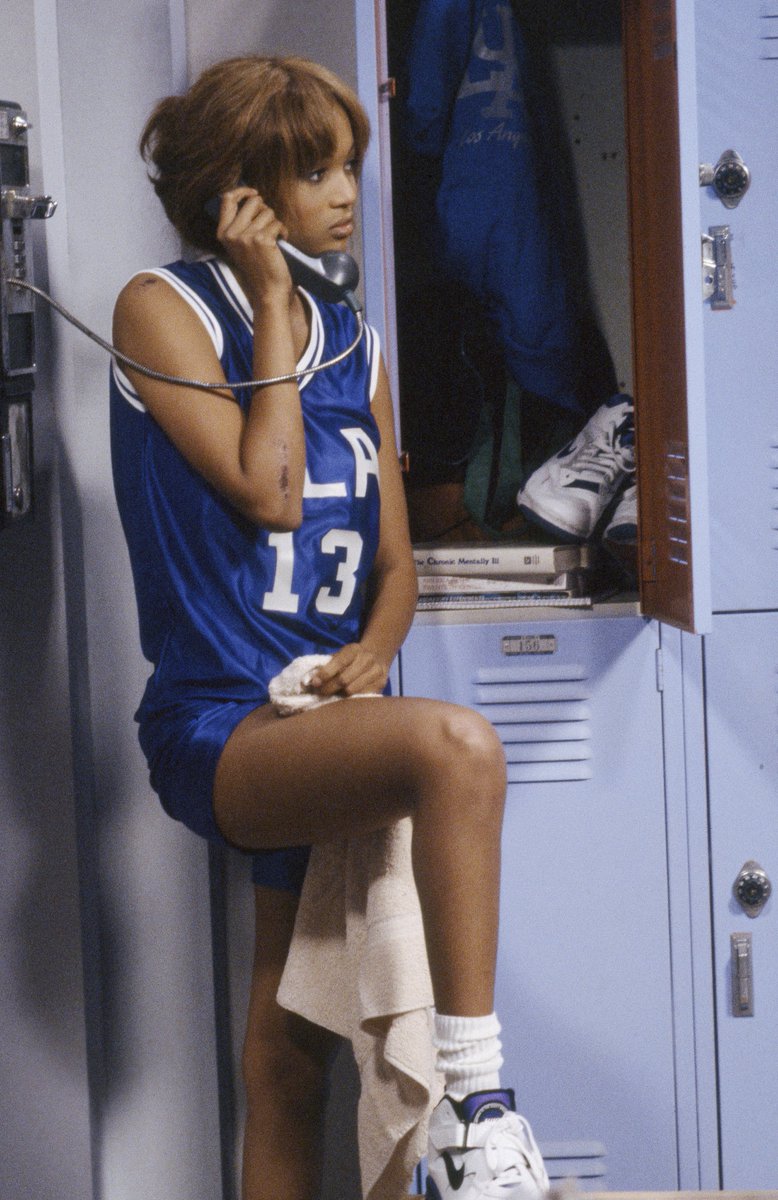 Tyra started her modeling career at 15 years of age. And then five years later, she made her debut on the screen in the classic and cult show. After that, roles piled up. She could choose what she wants to play and where to appear. The Fresh Prince of Bel-Air gave her nationwide and international stardom.
4. Young Model Photo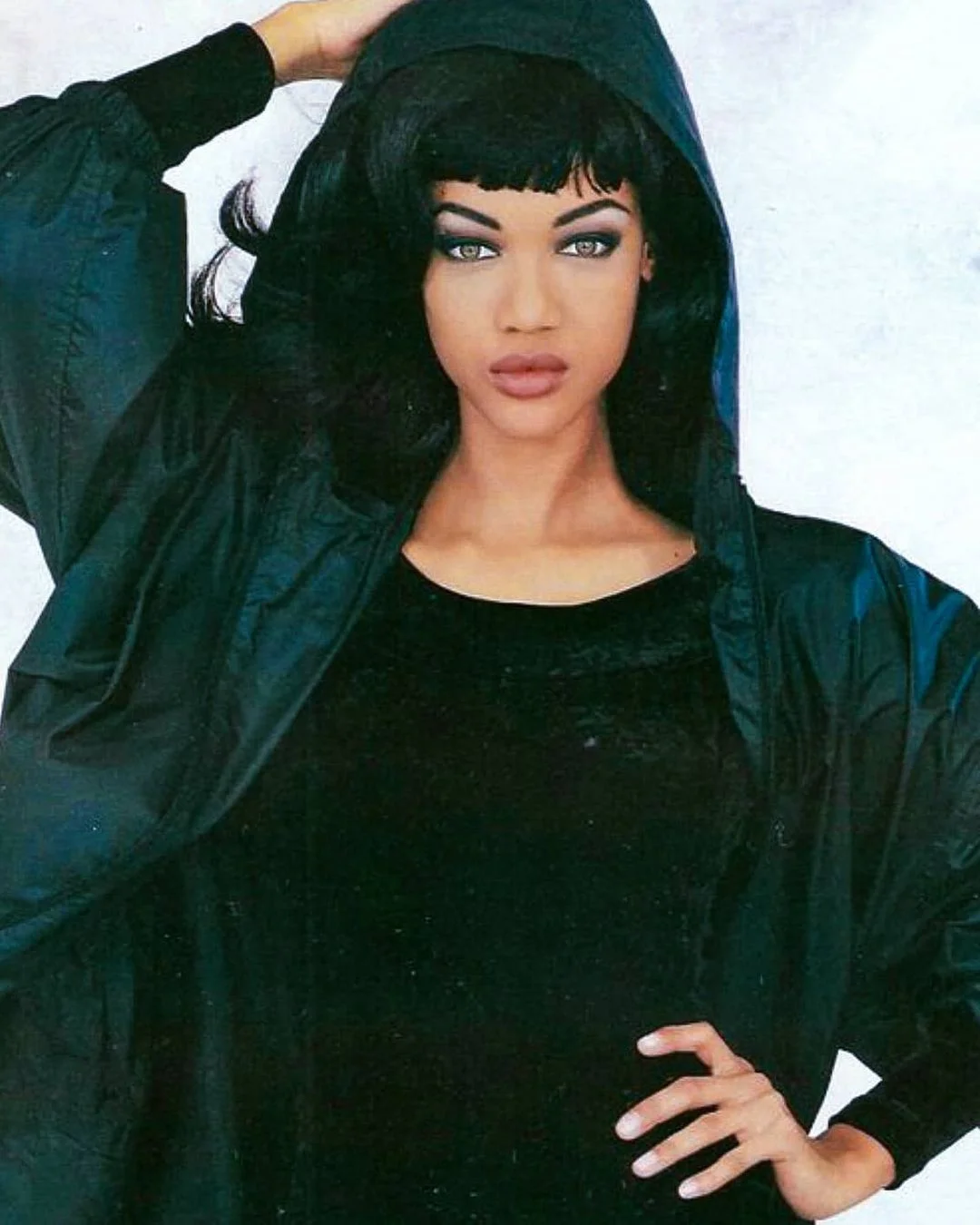 You can see that even during her younger days, Tyra had the looks to go with the attitude. She looked amazing in everything she put on herself. And that is how she rose to the status of a supermodel.
5. Teenage Tyra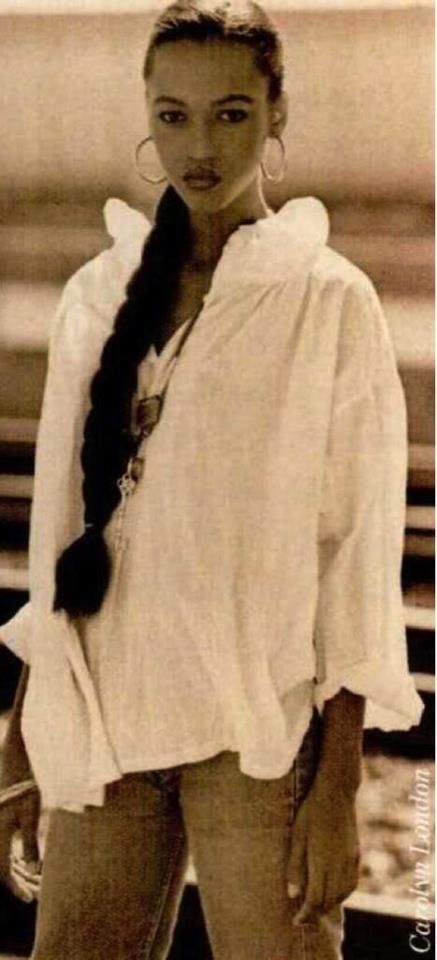 One of the underestimated aspects of her successful career is her ability to adjust. Tyra can adjust and look amazing in anything. Do you want a cute and adorable girl? Take a look at her scenes in The Fresh Prince of Bel-Air.  But even as a young teenager, she could look sexy, adorable, scary, and cute at the same time.
6. Prom Photo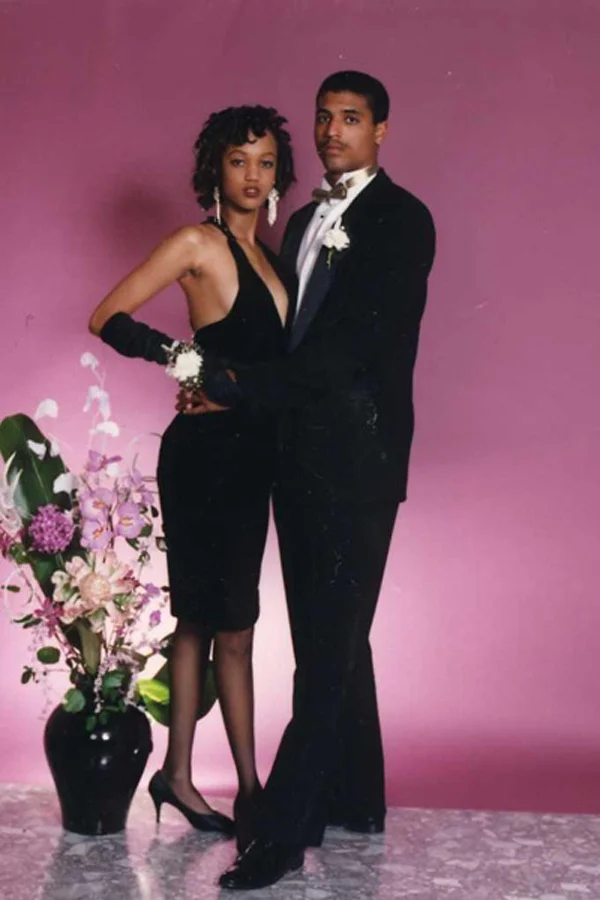 Speaking of photos of young Tyra Banks, we cannot ignore her prom photo. It is a classic African-American photo, with her wearing signature Afro braids. You gotta love it.
7 Femme Fatale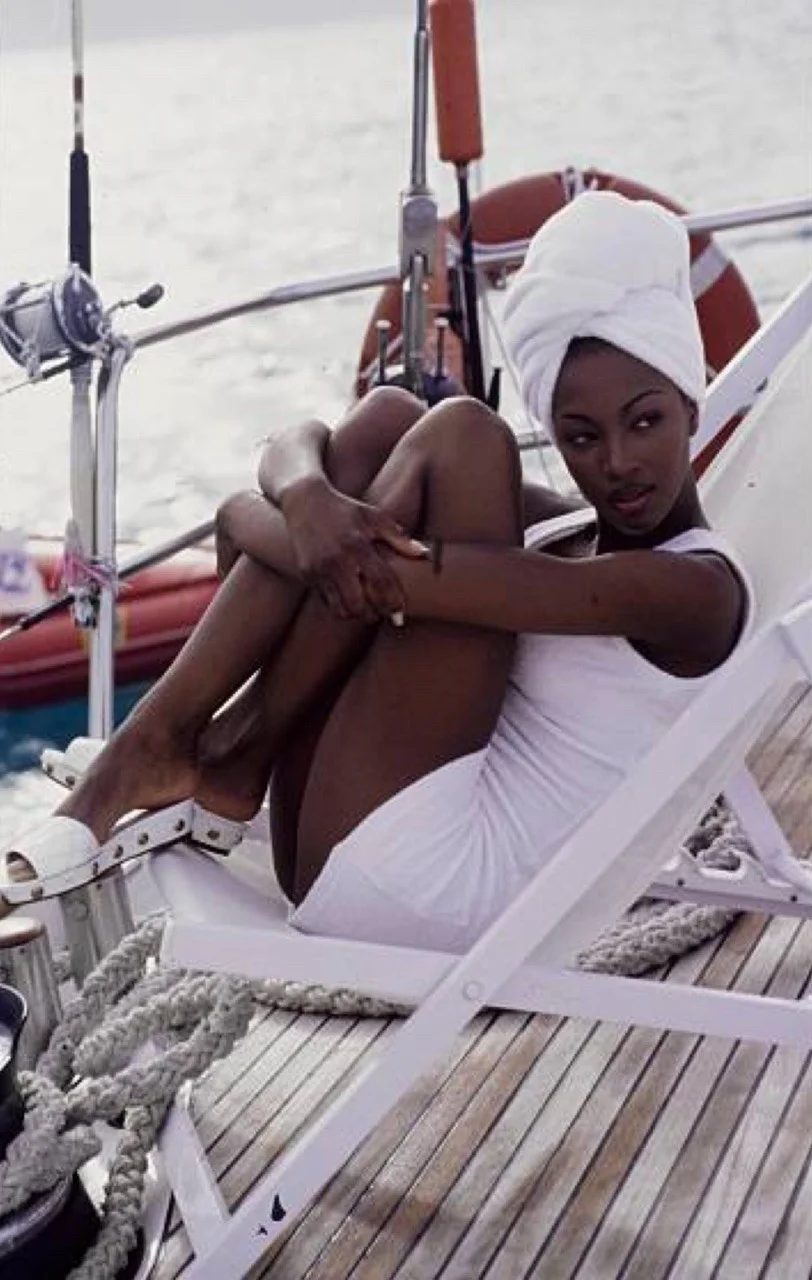 Tyra Banks is a supermodel. But she is also a member of the Femme Fatale group. Not many women can say that. Just look at her. You cannot ignore any part of her body. And she has the brains to go with it.
8. Celebrities Of The 1990s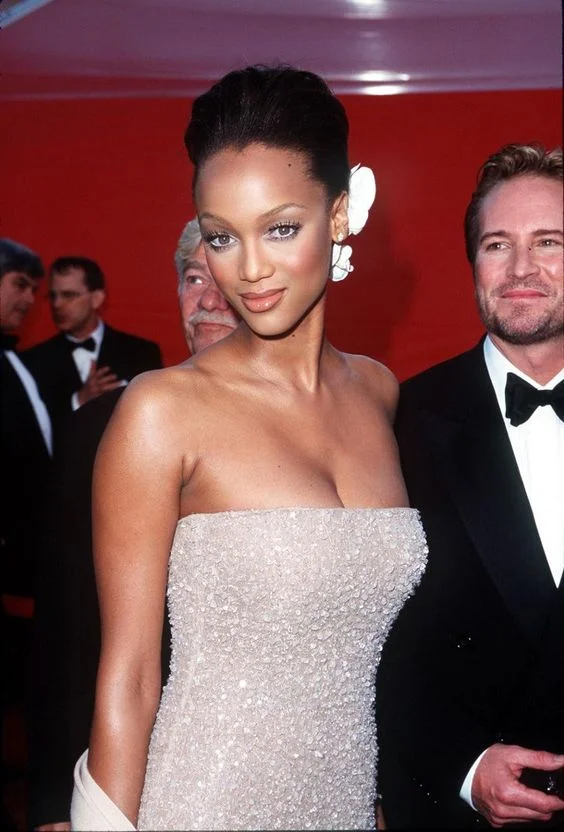 In the 1990s, Tyra started working as Victoria's Secret angel. And that catapulted her to international popularity. Even then, she managed to keep her cool. Just look at her hair, makeup, and dress for a special event. She sparkles, yet looks down-to-earth.
9. Tyra And Nikki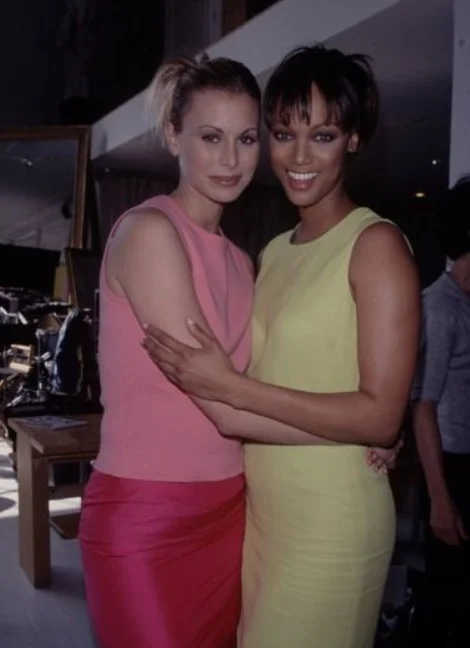 Here is another photo of Tyra Banks and Nikky Taylor. They appeared together on Covergirl. And backstage, they had some fun together.
10. Child Tyra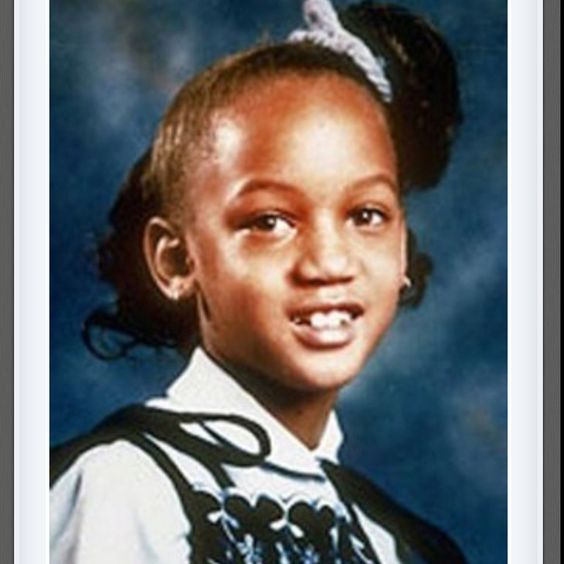 If you thought the girl in this photo would go on to have a successful career in the fashion world, you were a genius and a talent finder. Nobody could guess it at the time. But Tyra grew up as a supermodel. And this photo serves as a reminder that anyone can make it.