Tyler Herro is an American professional basketball player for the Miami Heat. Last year in the NBA bubble, Herro became one of the most popular players thanks to his fearsome and courageous play. He was one of the reasons the Miami Heat made it to the NBA Finals. And that popularity helped him get an amazing girlfriend. How much do you know about her? Who is Tyler Herro's girlfriend?
Tyler dates Katya Elise, a model with more than 8 million followers on Instagram. Tyler and Instagram influencer model Katya Elise Henry are one of the most high-profile couples in the NBA. Their relationship has been highly publicized from the very beginning and up until now.
While some NBA players have a trophy wife, Katya is nothing of such. In fact, you can rather say Tyler was the one chasing her and doing everything he could to get her. She has done well in her own right, building a devout fan-following from the ground up.
Let's talk more about Tyler Herro and Katya Elise relationship.
How Did They Start Their Relationship?
As we said before, Tyler was the one chasing Katya. And the two started their relationship thanks to Twitter. For the two, it all started with three simple letters, W-Y-D.
The Miami Heat star sent out a not-so-innocent tweet on March 20, asking a leading question at the Instagram model.
And she replied quickly. After Tyler made the move, the two probably started chatting in private messages.
Truth be told, for most mere mortals, trying to hit up a gorgeous Instagram model with a single tweet would be a wasted time. But not all of you are young NBA players with a prosperous career.
@katyaelisehenry wyd

— Tyler Herro (@raf_tyler) March 18, 2020
Not to mention, Tyler looks amazing. He has that boyish good look that women love. His simple message got a spicy response from his would-be future girlfriend. She replied with three words of her own.
https://twitter.com/katyaelisehenry/status/1240093740863238145?ref_src=twsrc%5Etfw%7Ctwcamp%5Etweetembed%7Ctwterm%5E1240093740863238145%7Ctwgr%5E%7Ctwcon%5Es1_&ref_url=https%3A%2F%2Fclutchpoints.com%2Ftyler-herros-girlfriend-katya-elise-henry%2F
And we can now say that their quarantine n chill experience turned out well. Their relationship grew stronger as the pandemic progressed.
Katya was even there cheering for the young star during the NBA bubble. And when he made it to the NBA Finals with his Miami Heat, his girlfriend was the center of attention again.
In the NBA Finals, Tyler and his Miami Heat played the Los Angeles Lakers. The latter featured Kyle Kuzma, an NBA player Katya dated before in 2018.
Some would say Kuzma got the NBA championship trophy, but Tyler won the boyfriend competition. He and Elise Henry are happy together.
Who is Tyler Herro's girlfriend Katya Elise?
As we said before, Katya Elise Henry was an established Internet celebrity even before meeting Tyler. She had a successful career as an Internet personality. Katya is an Instagram model, with more than 8 million followers as of August 2021. She also has a decent following on Twitter, where she and Herro started chatting.
Her influence in the fitness world has always been her primary occupation. Looking at her body you cannot stop but marvel. During the years, Henry Elise has maintained a beautiful physique. And she doesn't mind showing off the fruits of her labor. Katya often posts on Instagram her workouts, exercise routine, and kitchen work.
The fitness model started developing her brand long before she started dating NBA stars. In May of 2016, Katya started her brand Workouts by Katya. Since then, she has grown her popularity and fame. She also has a website where she offers a wide range of health and wellness-related products and services. Some of her products include workouts, clothing, nutritional supplements, and meal plans.
In August 2017, the fitness blogger joined YouTube, making her entry into the video world. Since then, the Instagram celebrity has slowly grown her subscribers and fan following. In her YouTube videos, Henry provides an in-depth and personal experiences for those who want to join the world of fitness and healthy living.
Katya has enjoyed success across multiple social media platforms, making her a true Internet personality and influencer. Over the years, she has built a respected career. So, you can say Tyler Herro's girlfriend is definitely a woman of her own.
Celebrating Their Baby
Tyler Herro didn't have a successful 2020-21 NBA campaign, unlike the previous season. While his season ended with a sweep in the first round by the Milwaukee Bucks, he had enough reasons to celebrate this summer.
Following the disappointing season, he got to celebrate the pregnancy of his girlfriend. Katya announced the pregnancy on June 5th on her Instagram profile. The Instagram model posted a beautiful black and white picture with Herro showing off her belly.
For months, there were rumors about a possible pregnancy, especially when she posted a sonogram month before. She posted that on Twitter, but quickly deleted the tweet.
But after a while, Tyler and Katya announced they expect a baby. Herro's girlfriend wrote, "First came love, then came you". They have been together since the Miami Heat's run to the NBA Finals.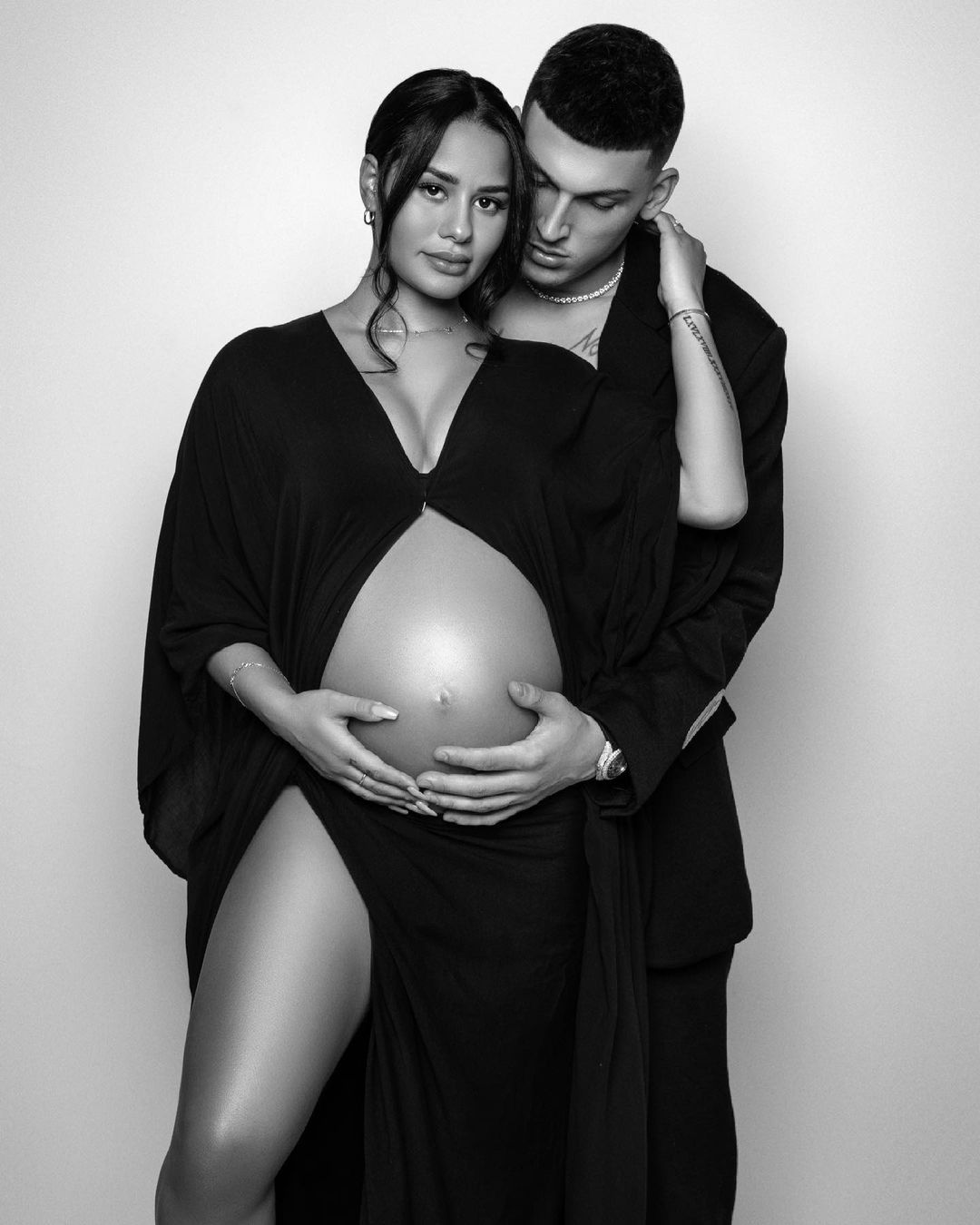 Fit Mama-To-Be
Katya uses her popularity and fame to promote her healthy way of life and workout routine. And she found a way to turn her pregnancy into a career growing and expanding asset. Recently, she announced her pregnancy program, titled Fit Mama To Be. It is a 12-week plan that will shop expecting mothers how to stay healthy and active during one of the most challenging periods in their life.
And the program works for every trimester. Katya wrote, "I know just how daunting exercising and eating right can be during this time. Sometimes the last thing you want to do is to get up from the couch to move your body (I say that as I'm writing this from the couch). But to all mamas out there, I've got you".
Katya Elise promoted the program she has been doing for the last couple of months. The Instagram celebrity worked on the program alongside her team of exercise professionals.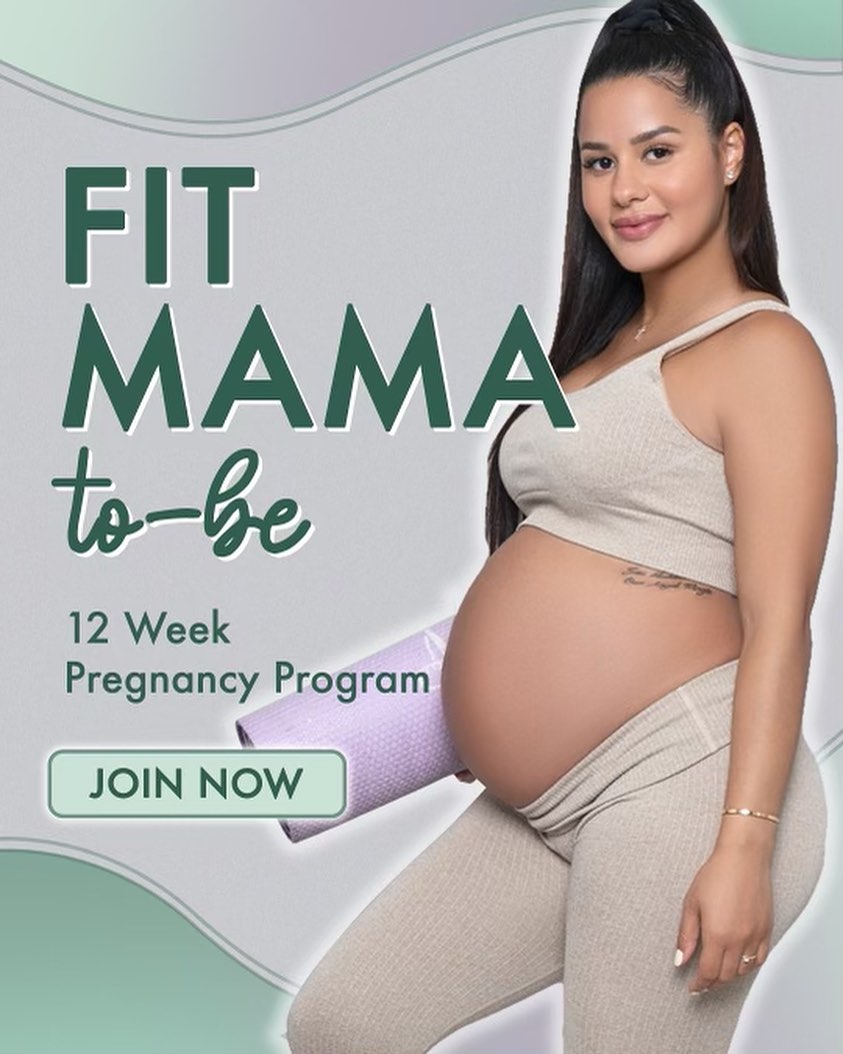 Comments
0 comments