| | |
| --- | --- |
| Real Name: | Thomas Gooding |
| Birthday: | June 3, 1970 |
| Net Worth | $300,000 |
| Height: | 185 cm |
| Occupation: | American Musician, Son of Cuba Gooding Sr. |
The Gooding family gave Hollywood Cuba Gooding Sr. and Cuba Gooding Jr. The whole family takes part in the entertainment industry. But among the Gooding family members, Thomas Gooding or Tommy Gooding is the least famous and popular sibling. Not many people know about him. Today, we will try to tell you something more about Tommy Gooding. We will talk about the net worth of Thomas Gooding and his biography.
Tommy Gooding lives a life without media interference. We do not usually see him at public appearances. On the other side, his famous brothers and sisters often appear at red carpet events and other public events.
Let's start by talking about the biography of Tommy Gooding and the fortune of Tommy Gooding.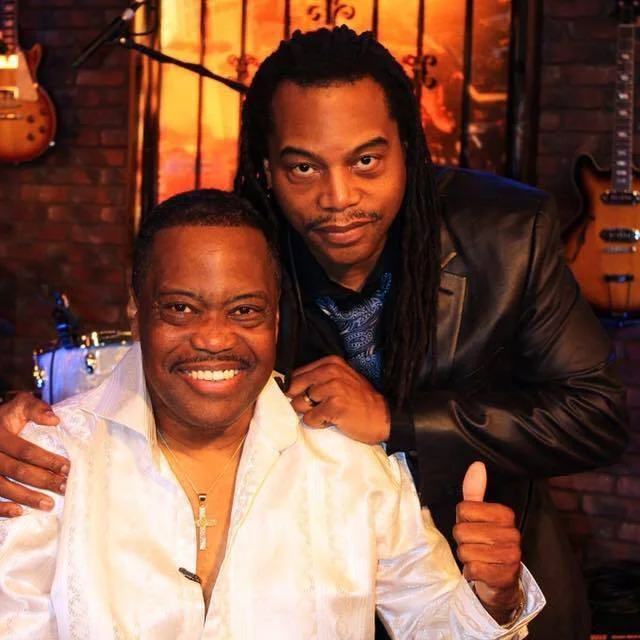 Quick Bio
Born in New York City, Tommy is in his 40s. He is of African-American ethnicity and also has Caribbean ancestry. He is one of the kids of Cuba Gooding Sr. and his wife Shirley Gooding. His father, Cuba Senior, served as the legendary main singer of the soul group, The Main Ingredient. Cuba Gooding Sr. passed away at the age of 72.
Tommy spent most of his childhood days in Bronx, New York. He grew up alongside his three siblings, and unlike them, he didn't enter the world of acting and movies. Instead, he chose music as his profession, trying to follow up his father's footsteps. Tommy is a bassist and has played with several bands.
To improve his music knowledge, Tommy studied Music Performance at Five Towns College. He has two brothers in the acting world. You have certainly heard of Cuba Gooding Jr. His other brother, Omar Gooding, appeared in Christmas in Compton, Baby Boy, Ghost Dad, and many more. Omar also appeared in the series Family Time, Smart Guy, and some others.
Fun fact: Omar also tried himself in the music world, performing as a rapper by the stage name Big O.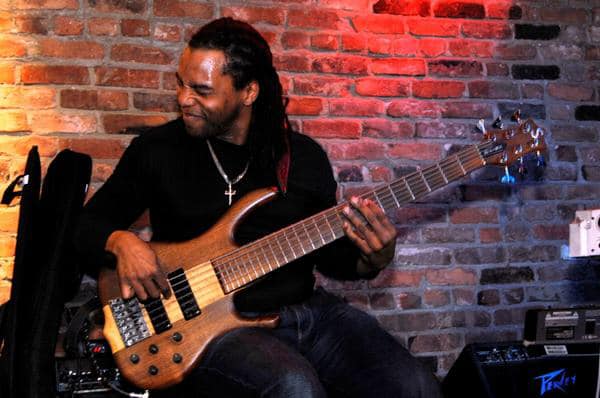 Tommy worked as a musician and as the musical director whenever his father's band was on tour. He is also a bassist and a composer. He worked with bands like Circular Time, GQ, and JJ Sansavarino.
Tommy also works as a producer at Goodbrown music. During his career in the music business, he worked mostly as a freelancer for more than two decades.
As for his personal life, he got married to his longtime girlfriend Seydurah Avecmoi. They dated for a few years before getting engaged in 2018.
So far, they haven't got any children. While he doesn't have any biological kids, he has a few nephews and nieces from his brothers and sisters.
Tommy and his wife have a wonderful marriage. Both claim they are deeply in love, and often share pictures of themselves on Facebook. Tommy also posts on Instagram, usually romantic pictures with his wife.
Net Worth
Thomas Gooding earns a decent amount of money through his music career. But how much is the fortune of Tommy Gooding? As a freelancer, he hasn't played a part in any band so far. Unlike his brothers, he doesn't have millions of dollars in his bank account.
As of 2021, Thomas Gooding has a cash flow of $300,000. Let's compare that to his siblings. For example, Cuba Gooding Jr.'s fortune is more than $14 million. Omar Gooding has a fortune of more than $2 million.
And their father, Cuba Gooding Sr. had a fortune of more than $42 million at the time of his death. As the son of one of the greatest singers, Tommy enjoyed a lavish lifestyle.
Comments
0 comments