Born in April 1996, Summer Marjani Walker is an American singer and songwriter. In October 2018 she released her commercial mixtape Last Day of Summer. Thanks to the single Girls Need Love, she achieved commercial success and recognition.
In October 2019, she released her debut studio album, Over It. It peaked at Number two on the Billboard 200 chart. In the same year, she made history when her debut album earned the biggest streaming debut week ever for a female R&B artist.
Summer has enjoyed quite a success in the past few years. But with that, rumors come as well. Is there any truth in the Summer Walker plastic surgery rumors? Let's take a look.
Career Beginnings And Breakthroughs
Born in Atlanta, Georgia, Summer had a small cleaning business from 2016 to 2018. She was also stripping in Atlanta. But she decided to earn a career in singing, so she taught herself how to play the guitar. For this, she watched YouTube tutorials and posted videos on the platform performing covers of famous songs.
She was discovered by a woman working in an Atlanta-based label, called Love Renaissance. In October 2018, she released her debut commercial mixtape under the label. The lead single, Girls Need Love helped her earn some recognition.
The album contained her thoughts on love, doubt, and womanhood. Apple Music named her the newest Up Next artist in 2019. The same year, she became the Number 8 R&B artist worldwide across Apple Music.
In the summer of 2019, Walker released her single Playing Games. It was the first official single for the upcoming debut album, Over It. By September of the same year, she released her debut studio album.
Following the release of the album, Summer went on her The First and Last Tour to promote her music. In November 2020, she won her first Soul Train Music Award for Best New Artist.
In 2020, she collaborated with American rapper 21 Savage on the song Secret. She also appeared on a remix for Justin Bieber's song Yummy.
In one interview, she said that "her experience of stripping helped her grow out of her shell". In one interview, she also said that her life changed completely. In it, she explained, "a year and a half ago, I was scrubbing toilets and stripping. I am now damn near financially free with a paid-off house and car without a care in the world". And it is all thanks to her music.
Summer Looks Unrecognizable in Lingerie following Plastic Surgery Rumors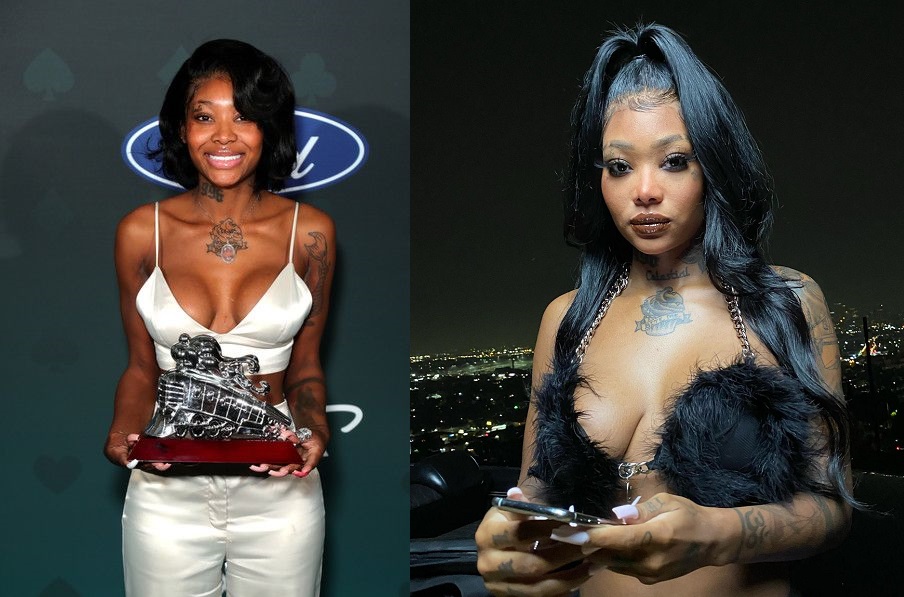 After receiving the Best New Artist award during the 2019 Soul Train Music Awards ceremony, Summer posted on Instagram. But fans found something else in the photo. She looked completely different. They wondered whether the American singer underwent cosmetic surgery. She has always been heavier in the waist, but she completely changed her look.
Yes, fans loved her new look. Yet, there were trolls who started to body shame the Over It singer because of her refusal to admit surgery.
Her Surgeon Confirms the Rumors
While she never confirmed her nose job surgery or any other surgeries, her plastic surgeon did it for her. But that happens when you are a public personality. Others do the talking for you.
The doctor's office posted a story on social media, confirming they performed a rhinoplasty procedure. They showed a picture of Summer and her new nose.
Summer Walker Plastic Surgery Procedures
Let's take a look at all the plastic surgery procedures and rumors regarding the American singer.
Summer Walker Nose Job
As we said before, her surgeon confirmed the rumor. Yes, she has not admitted to having a rhinoplasty procedure.
But even fans can see how her nose looks a lot different than before her popularity and fame. For starters, the bridge and the tip are more refined.
Summer Walker Boob Job
What about breast implants? Has she gone under the knife for a breast augmentation procedure? This is one of the rumors Summer has confirmed and admitted to.
During an interview with Ari Lennox, she admitted that she needed the boobs. And you can easily tell from the photos that her new cleavage has gotten bigger.
Summer Walker Butt Injections?
What about butt lift and butt injections? This is another plastic surgery procedure that is obvious when you look at the photos.
Before fame, her butt was really flat. So she needed to increase her buttocks. We can safely say she probably had a lift procedure or any other enhancement.
What about lip fillers?
This is one procedure where we can safely say NO. This answer is clear as well. She already had thick lips before fame. As a celebrity, she didn't need any lip fillers.
But the butt, boobs, and nose? Those are all very much obvious as well.
Comments
0 comments