Scarlett Johansson is one of the most beautiful women in Hollywood. The spotlight shines on her for decades. And she keeps getting more and more beautiful and gorgeous. Did she have plastic surgery? The actress denies it, but some before and after photos reveal more about Scarlett Johansson's plastic surgery.
Let's take a look. Born in 1984 in New York City, Scarlett started her career at a young age. Her career steadily improved in the past few years, it reached superstardom. Scarlett has several lead roles in blockbusters, but also in some serious movies.
Her good looks come from good genes. She is a classic Hollywood beauty. And unlike many other celebrities, you might not notice any surgical improvements. Some experts believe she went under the needle. That is just some smoothing out rough patches.
Scarlett got married to Ryan Reynolds in 2008 and stayed in marriage until 2011. She then walked the aisle with French journalist Romain Dauriac in 2014 and welcomed her daughter the same year. Three years later, they got a divorce. Yet, Scarlett hadn't given up on love yet. Her last relationship is with SNL funnyman Colin Jost.
Did she get a nose job?
Johansson is not averse to the idea of plastic surgery. She says that once her youthful looks start to fade away with age, she might go under the surgeon's knife. But the Marvel star says beauty comes from within. In one interview, she said:
"Oh, I definitely believe in plastic surgery. I don't want to be an old hag, there's no fun in that. But I think if you're comfortable with yourself then that's sexy. Maybe people think I look sexy because I feel sexy".
Scarlett Johansson's plastic surgery mystery is about her alleged nose job and breast reduction surgery. So far, the actress denied having any cosmetic surgery. And while she may insist that everything about her is natural, but looking at the photos side by side, one might notice changes in some features. For one thing, her teeth definitely went under whitening treatments and she got porcelain veneers.
But the main alternation is her nose. That is something many Hollywood stars try to improve. Some cosmetic surgeons believe she had at least two rhinoplasties. The first one probably came before 2003. At the time, Scarlett was not an A-list celebrity. And the second one probably came around 2005, just before she rose to the status of a household name.
Surgeons point to the bridge. Before 2003, her original bridge was thick, leading the way up to her brow. And as such, it made her nose look too large for her delicate face. The new bridge is much thinner and looks better with her other facial features.
As for the lips, they haven't gone under any cosmetic enhancements. Plastic surgeons claim "it is impossible for a plastic surgeon to create perfection like this". Yes, Scarlett's lips are her signature feature. And we love her for it. A lot of fans want to get Scarlett Johansson plastic surgery lips. But that is not possible.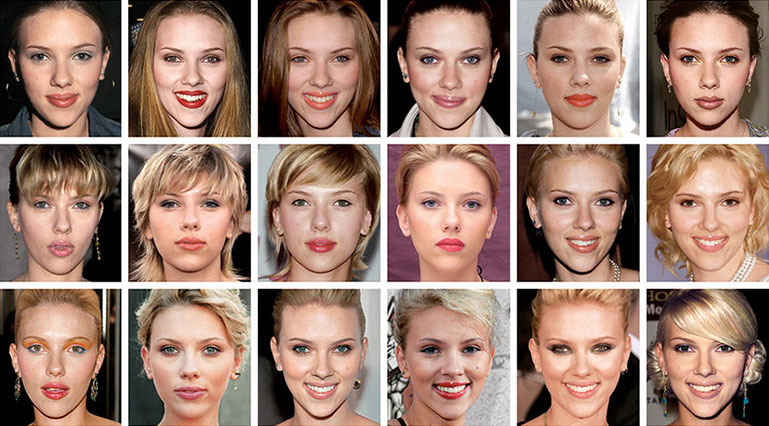 Scarlett's Beauty Evolution
Scarlett Johansson is part of Hollywood since her debut at 10 years of age. And it is understandable that her look changed through the course of her career. After all, we all mature and evolve into adults. And the versatile actress proves she is a chameleon on and off the screen. She can easily mix up her style and experiment with some new trends.
Scarlet in 1996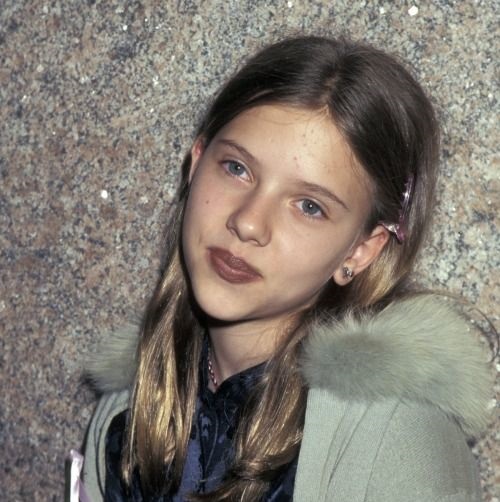 This is Scarlett at the premiere of the Manny and Lo in July 1996. She was just 11 years at the time.
Scarlett in 1997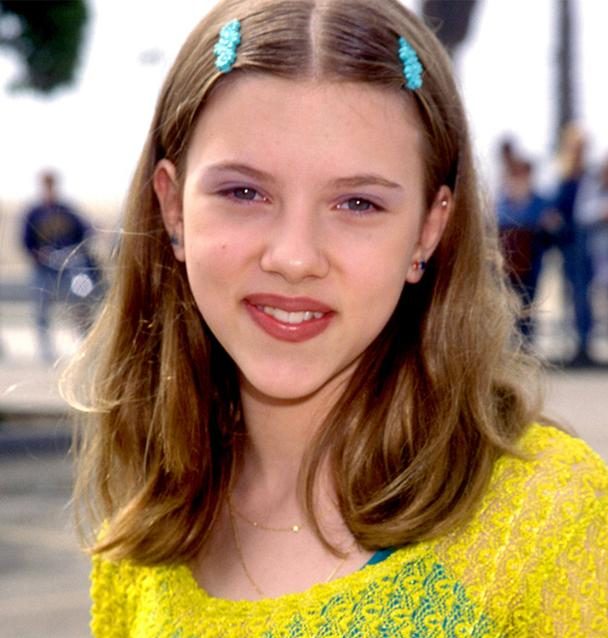 At the red carpet at 12 years, Scarlett showed she is already a star. Acting for more than three years by that point, Scarlett walked the red carpet in her natural hair color, light brown. Yes, Johansson is a brunette, not a blonde.
Scarlett in 1998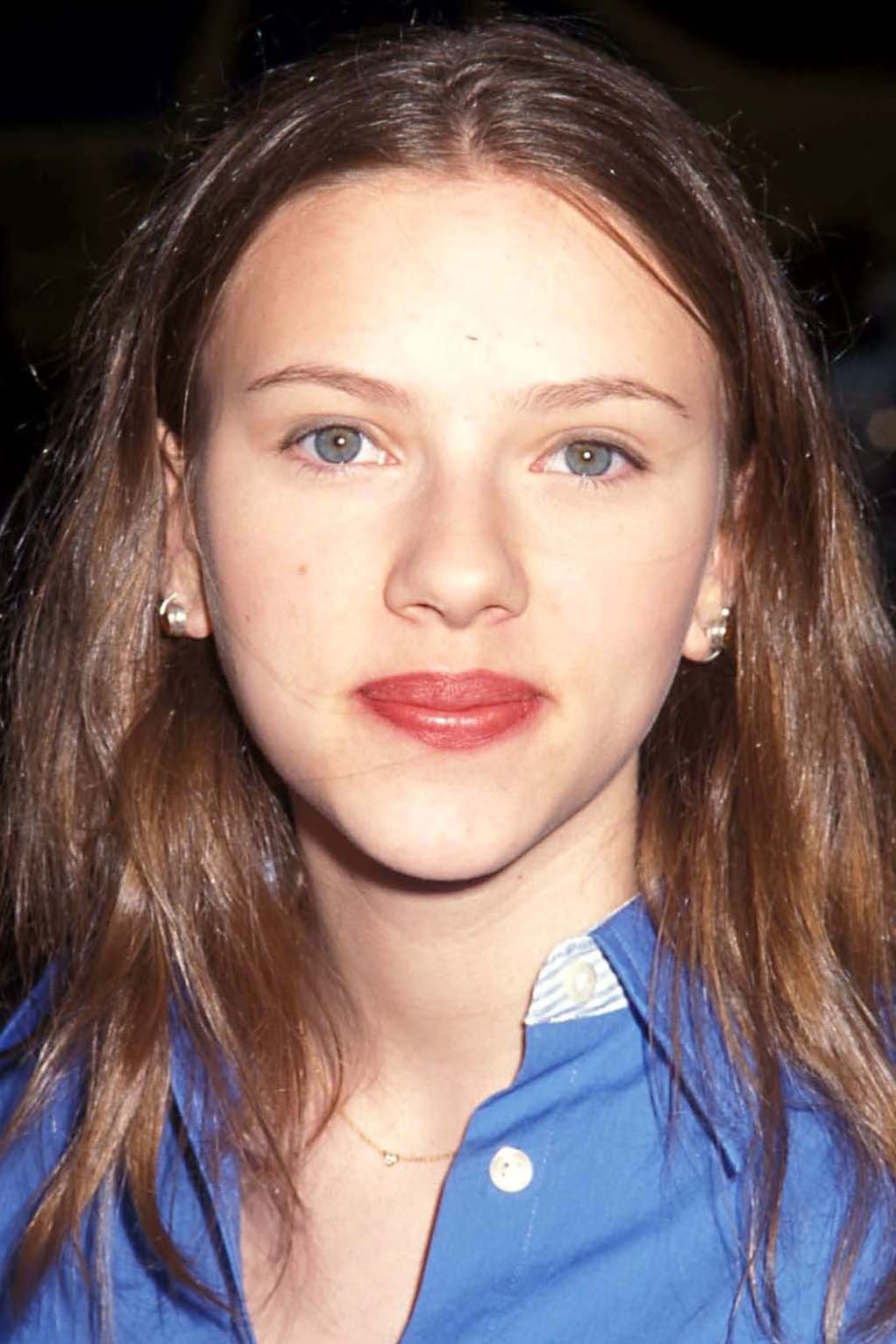 By the age of 13, not much changed. Pictured here at The Hollywood Reporter's 1998 Youngster Award, Scarlett had only minimal makeup and natural hair. At this point, she started using brick-toned lipstick. And she started wearing her hair in a wavy and layered style.
Scarlett in 2001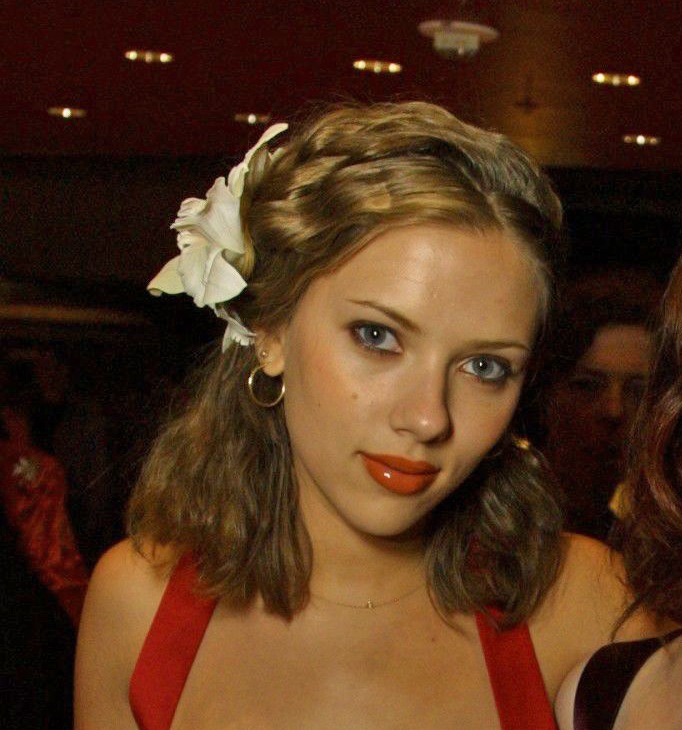 At 17 years, during her premiere of Ghost World, Scarlett appeared with minimal makeup and flower in her hair. She started wearing more makeup than before, including the lip liner that was trendy back then.
Scarlett in 2002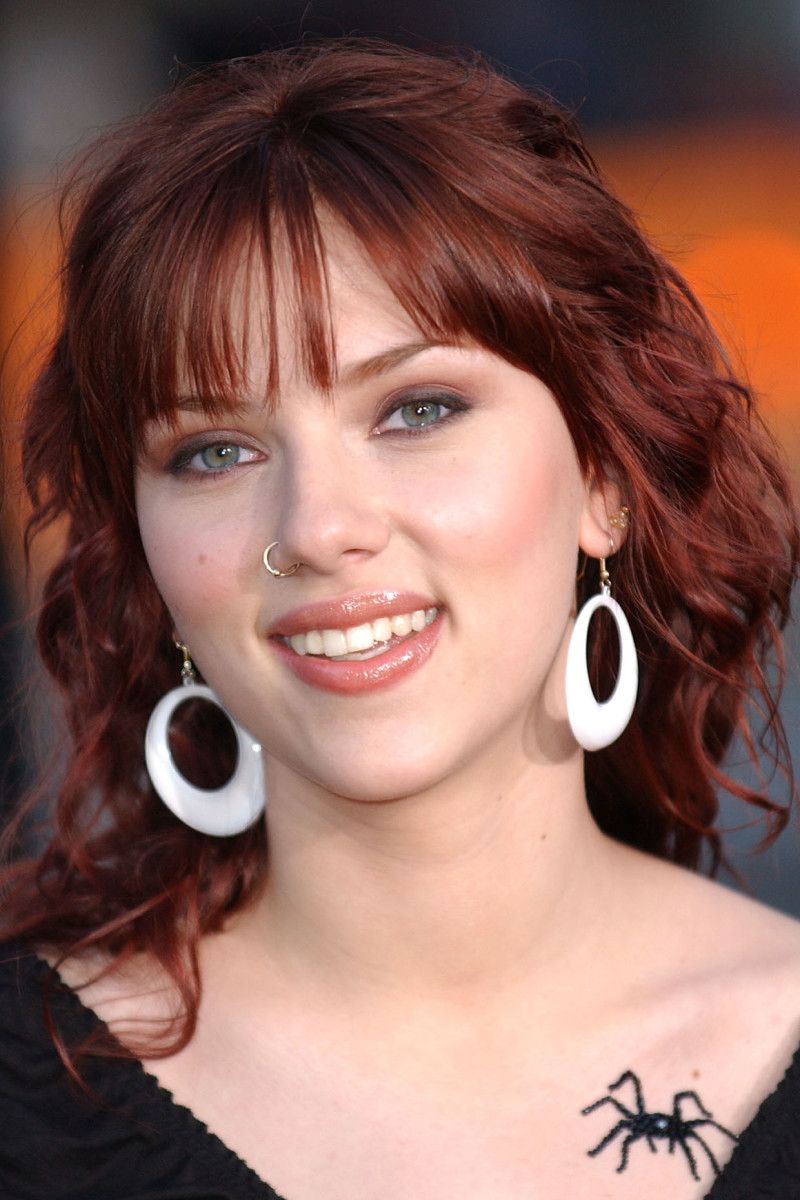 At the premiere of the Eight Legged Freaks, Scarlett started looking like a diva. The 17-year old debuted her edgier smoky eyes look. And she also spotted red hair and a fake tattoo. Her features here look more prominent, which is why some experts suspect she got a rhinoplasty before Lost in Translation.
Scarlett in 2003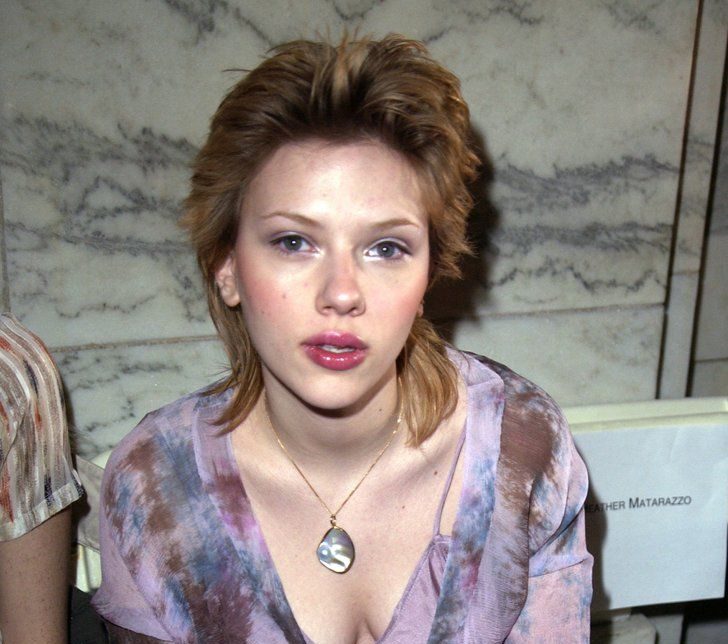 There was a time Johansson had a mullet. She definitely wants to forget that period if she can.
Scarlett in 2004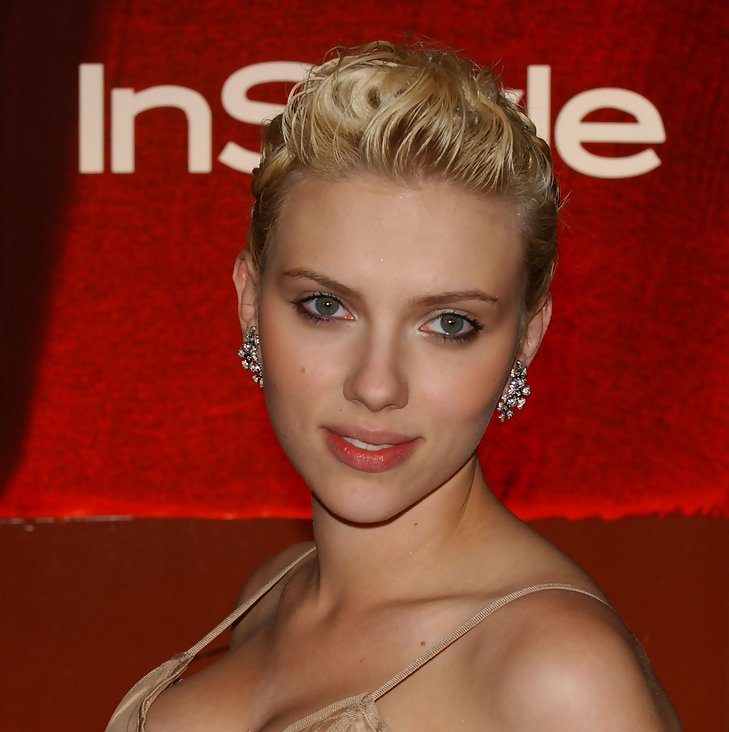 During the 2004 Universal Focus Features after party of the Golden Globes, Scarlett changed her hairstyle. And it is something very similar we see her wear nowadays. Her platinum blonde shade brings out her star quality. And she definitely got a better styling of her hair.
Scarlett in 2005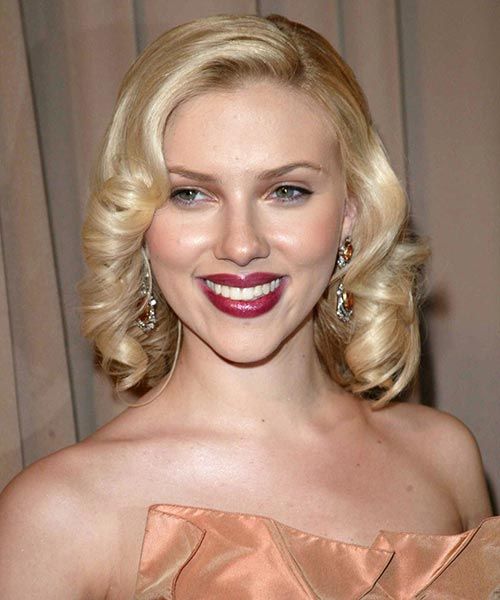 At this point, Scarlett embraced the old Hollywood glamour. She had some retro curls with barely something eye makeup. And there is one change she made. But it is not a surgical one. Scarlett changed her smile to make it straighter and more even. She definitely looked like Marilyn Monroe in her best days.
Scarlett in 2006
At this point, many people started suspecting she got a nose job. From 2006 onward, her nose appears smaller and more button-like. This helps her eyes and lips stand out.
Scarlett in 2009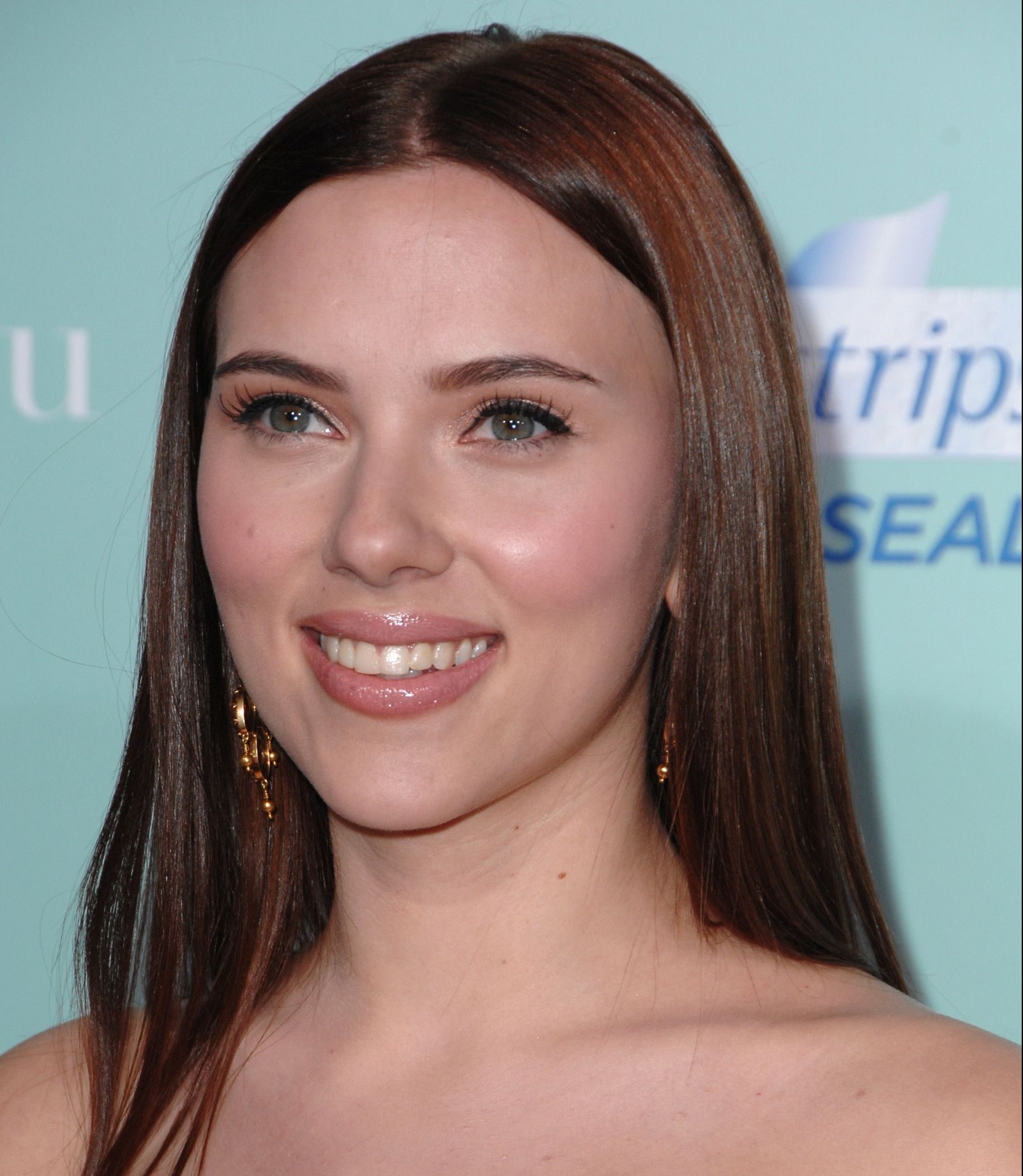 There was a time Scarlett went back to brunette. She ditched her usual blonde waves. Yet, her straight brown hair looked as amazing and as gorgeous as ever. By the end of the year, she dyed her hair dark auburn, hoping to secure a role as Black Widow in Iron Man 2.
Scarlett in 2011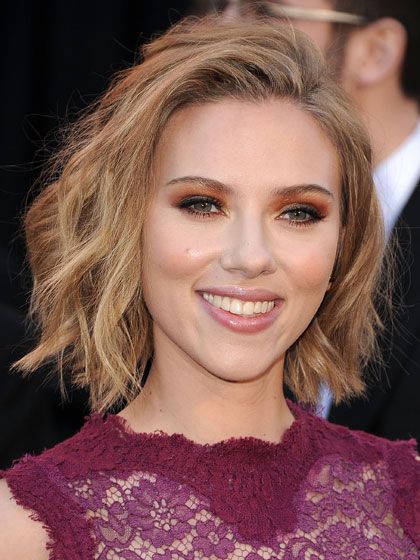 In 2011, Scarlett tried several hair colors. She went blonde for the Oscars but then went back to the cherry red shade for the filming of Avengers. And who can forget her bob hairstyle in 2011? Some might say she was ahead of the time with the bob trend.
Scarlett in 2012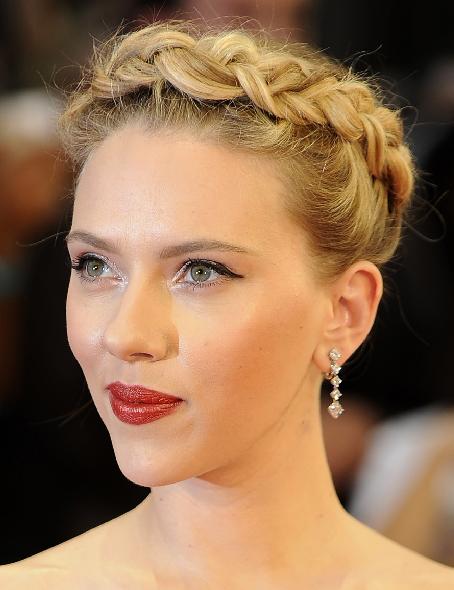 One year later, the actress dumped the red dye and grown out her bob to pull it into a braided updo. That showed her proportioned features even more.
Scarlett in 2014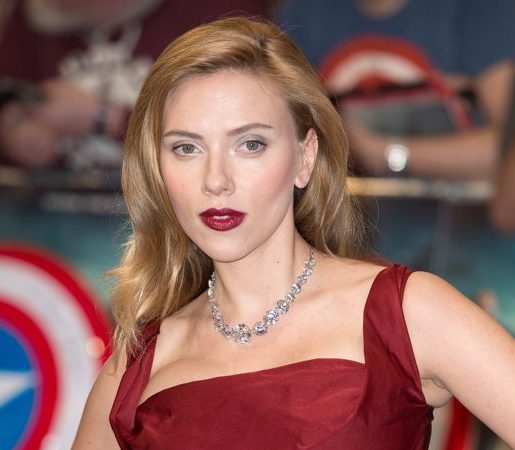 At the London premiere of Captain America: Winter Soldier, Scarlett tried another hair color. She added strawberry blonde to her list of hair colors.
Scarlett in 2015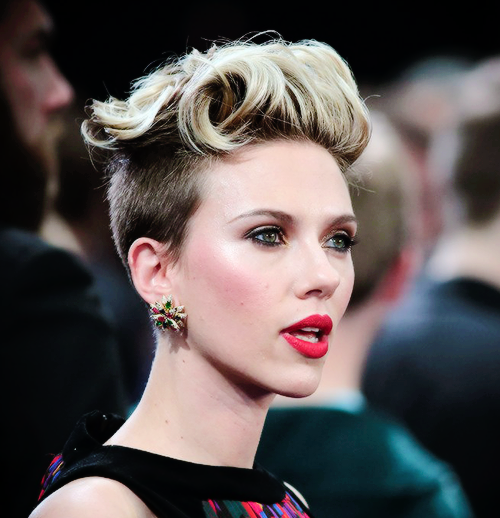 During this year, Johansson gave her short hair a punky twist. She shaved the sides and then bleached the top.
Scarlett in 2016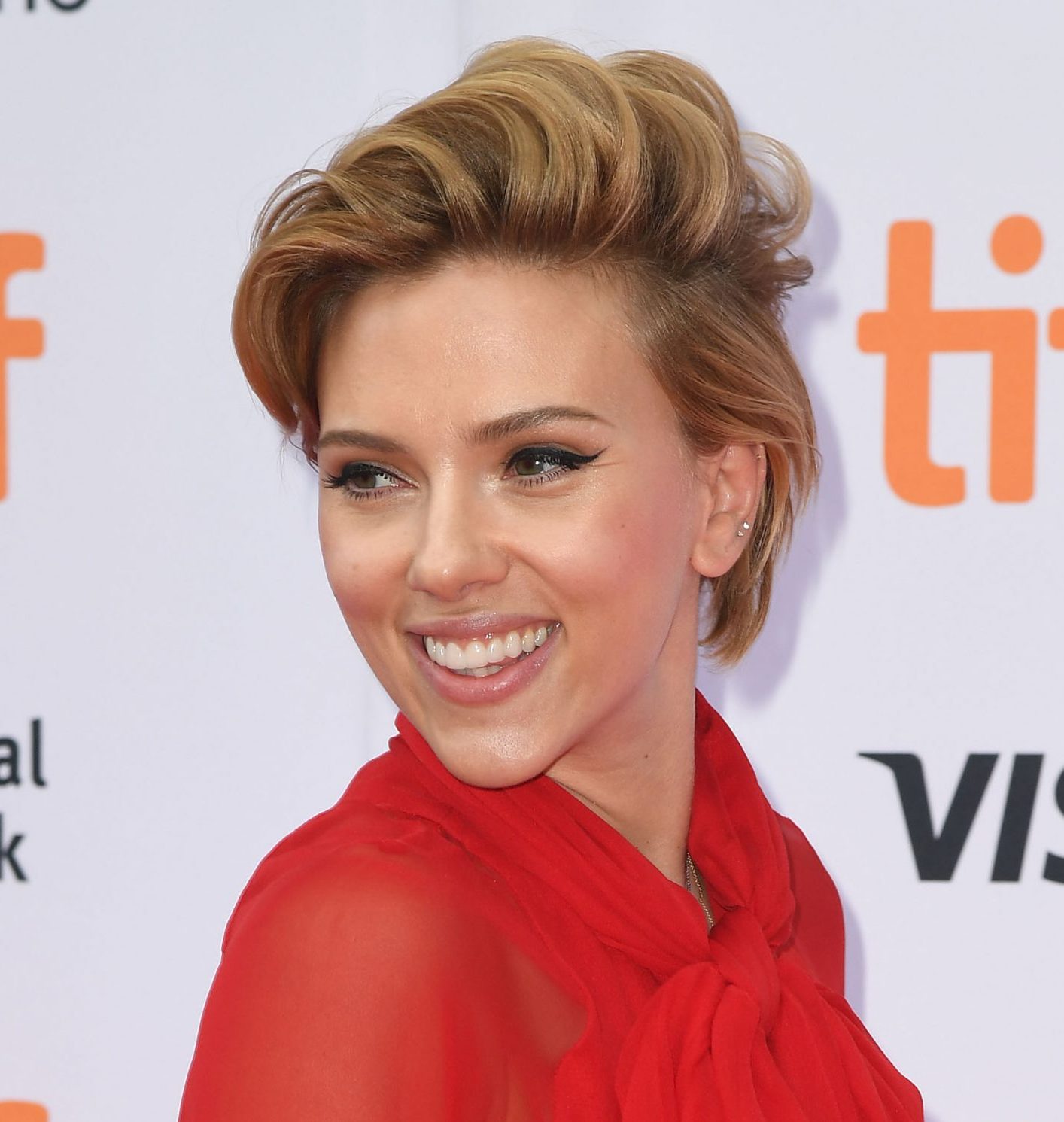 She grew out of her pixie by 2016. And her hair looked awkward. But that happens with most women trying to grow out the pixie.
Scarlett in 2017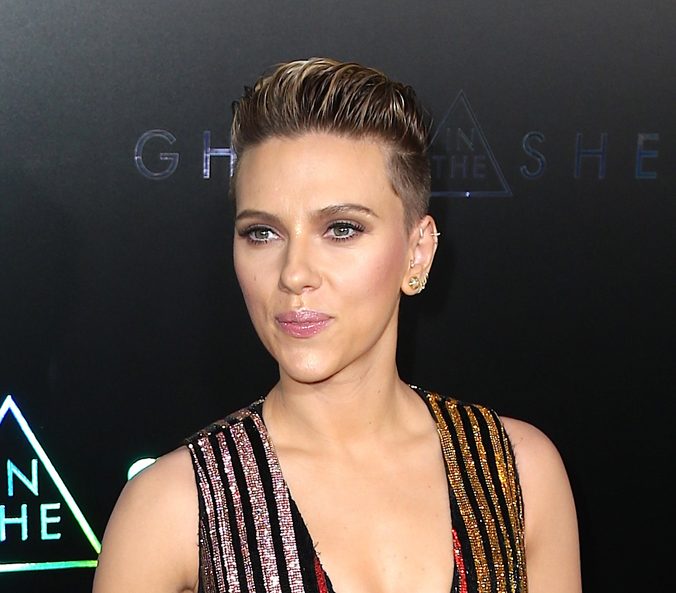 The next year she committed again to short hair. Scarlett buzzed off the sides again. But this time, she slicks it all back using huge amounts of hair gel. Definitely an edgy look.
Scarlett in 2019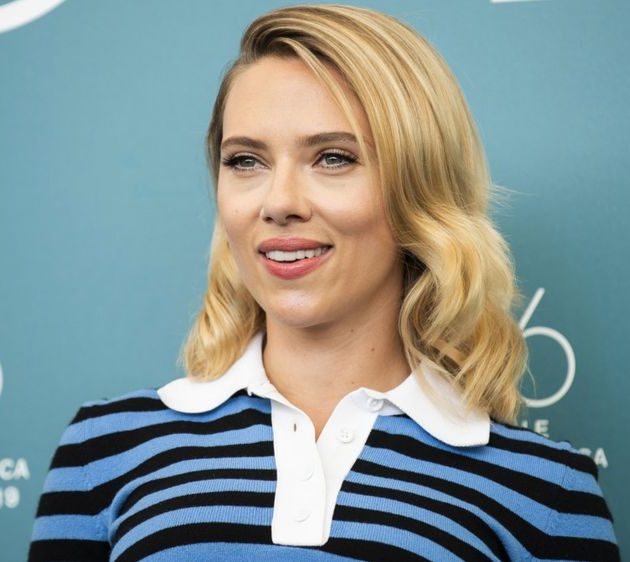 Johansson started growing her hair in 2018. And in 2019, the old Scarlett came back. She went blonde again, this time with dark roots. Some believe she used extensions to add length and volume to her hair. And at this point, you can notice changes in her teeth. They are completely bright, even, and uniform in size.
She is more gorgeous than ever. So, if you are wondering about Scarlett Johansson's plastic surgery, she probably had one or two. But nothing like other celebrities out there.
Comments
0 comments