Sports cards are a variety of trading cards. These small cards, made of cardboard, feature an image of an athlete or athletes along with identifying text. Back in the day, sports cards were promotional materials included with tobacco products and candy. Nowadays, they are a dream for any collector. But which are the most valuable sports cards?
Most of the expensive sports cards feature either a basketball star or a baseball star. So, let's check some of the valuable basketball cards.
History of Sports Cards
Sports cards were introduced to the public in the mid-1860s. After the popularization of photography, mass baseball cards started producing in the 1880s.
At this point, tobacco brands like Old Judge and Gypsy Queen inserted a baseball card inside their product. They did this to make the flimsy packing intact. Soon baseball cards became popular among fans. And then children got into the fun, buying chewing gum packs with cards in the early 1930s.
As you might assume, back in the day, these cards were not worth a penny. But in the 1980s, the value of baseball cards and basketball cards skyrocketed.
They are now considered an investment by high-end baseball card collectors. Some of the rare cards in good condition can fetch millions. And it is all because of millionaires who buy them because of nostalgia. And of course, you have the collectors.
Here are some of the most valuable sports cards. But bear in mind, the top cards can change instantly. In the past year only, three of the top 10 cards were not even mentioned.
Honus Wagner – $6.6 million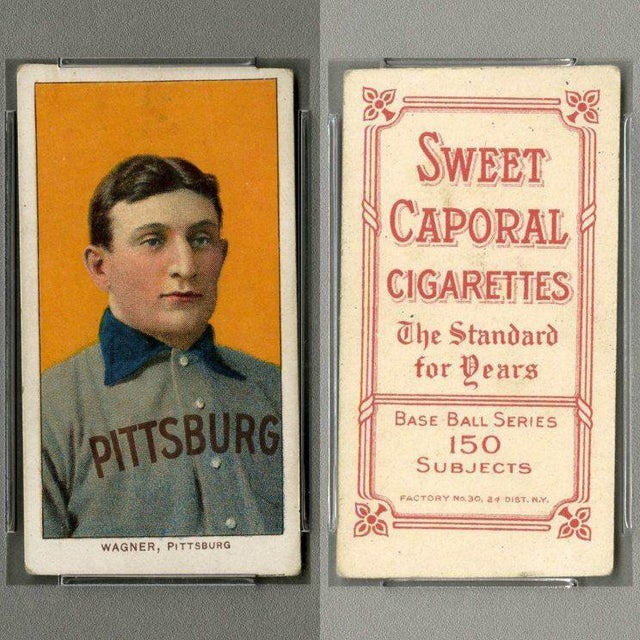 Famous as the Flying Dutchman, Wagner had 3,420 hits and 723 stolen bases during his baseball career with the Louisville Colonels and Pittsburgh Pirates from 1897 until 1917.
Wagner led the National League in batting eight times and runs batted in and stolen bases five times each. In 1936, he was elected as part of the first Baseball Hall of Fame Class.
His 1911 iconic card, sold for $6.606 million in August 2021. The Honus Wagner card was on the American Tobacco Company T206.
Fun fact: some legends say that Wagner didn't support the use of his likeness to sell tobacco. Other sources say that he demanded more money and compensation from the company for his likeness. This is probably why the production of the card was limited.
Whatever the reason for rarity, T206 Wagner remains the most famous baseball card. And at the same time, the most expensive sports card.
Mickey Mantle – $5.2 million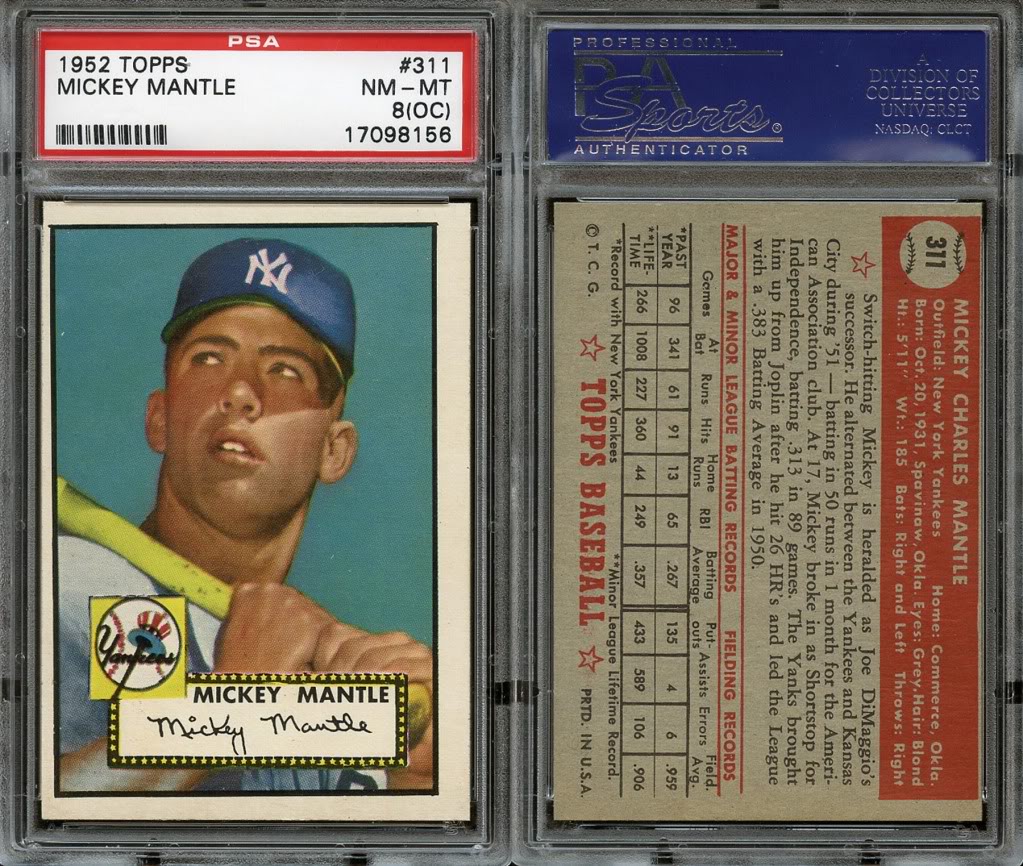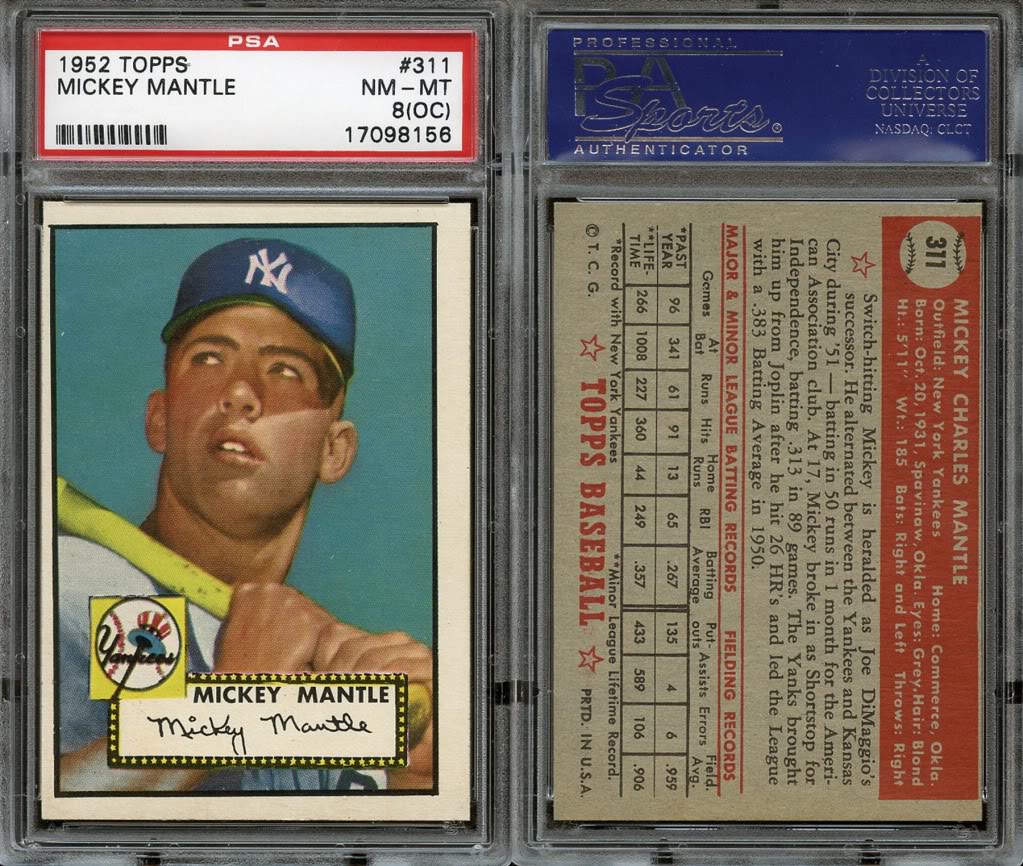 Mickey was a tremendous all-around player before an injury declined his career. He played from 1951 until 1968. Many regard him as the best switch-hitter in MLB history. If he didn't suffer an injury, he might have threatened Babe Ruth and his all-time record for home runs. Mantle finished his career with 536 homers.
His iconic card Topps #311 from 1952 sold for $5.2 million in 2021. This might be the most legendary trading card in sports. And it is not his rookie card.
This rare card has a famous and fabulous backstory. Topps owner Sy Berger let the printing presses run for some of the company's cards in 1952. But the late-summer release cooled collectors on the cards. And many went unsold.
So, in 1960, Berger dumped many of the cases of the cards into the Hudson River. This one survived.
Lebron James 2003-04 Rookie Patch Autograph – $5.2 million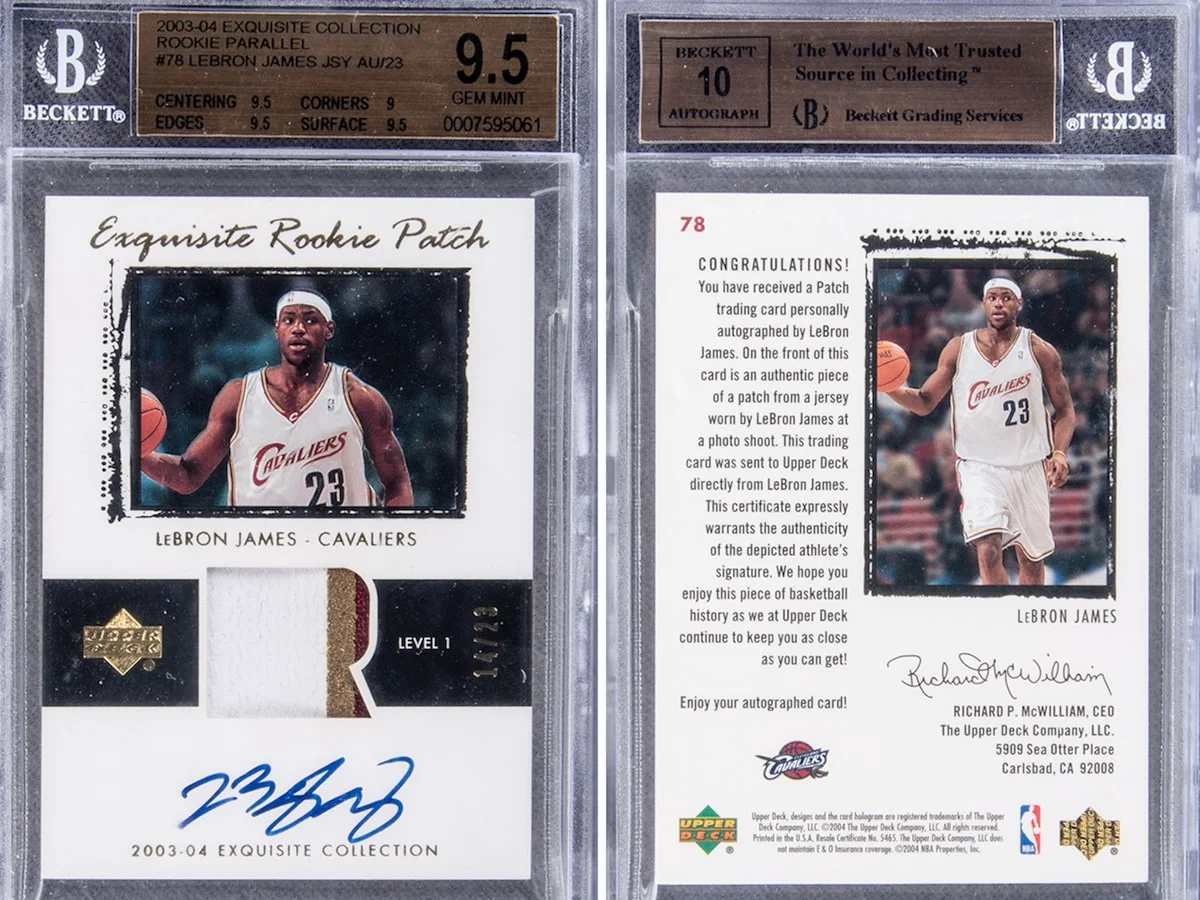 This Lebron James logoman rare card sold for $5.2 million in 2021. The sale is the highest ever for a basketball card. A similar Lebron James rookie card sold for $1.845 million in May 2020.
Considering that Lebron is regarded by many as the greatest basketball player ever, it is no surprise his card has hit such price. Spoiler alert: there is no MJ card on this list to debate. So, no Jordan card has made it to the top 10.
Luka Doncic Panini National Treasures Logoman Autograph – $4.6 million
https://m.facebook.com/sportsdeskph/photos/a.1459987057602221/2806609446273302/?type=3
While many can expect a high price for a Lebron James basketball card, Luka Doncic makes a surprise appearance here. After all, he is not even American. He is one of two foreign stars on this list. Read on for the second one.
The sale was made public on Luka's birthday on February 28, 2021. It was a private sale. Before that, the card was previously sold for $3.2 million in a private deal in December 2019. Who knows, maybe Mavs owner Mark Cuban bought the card. After all, he is a collector.
Babe Ruth – $4.212 million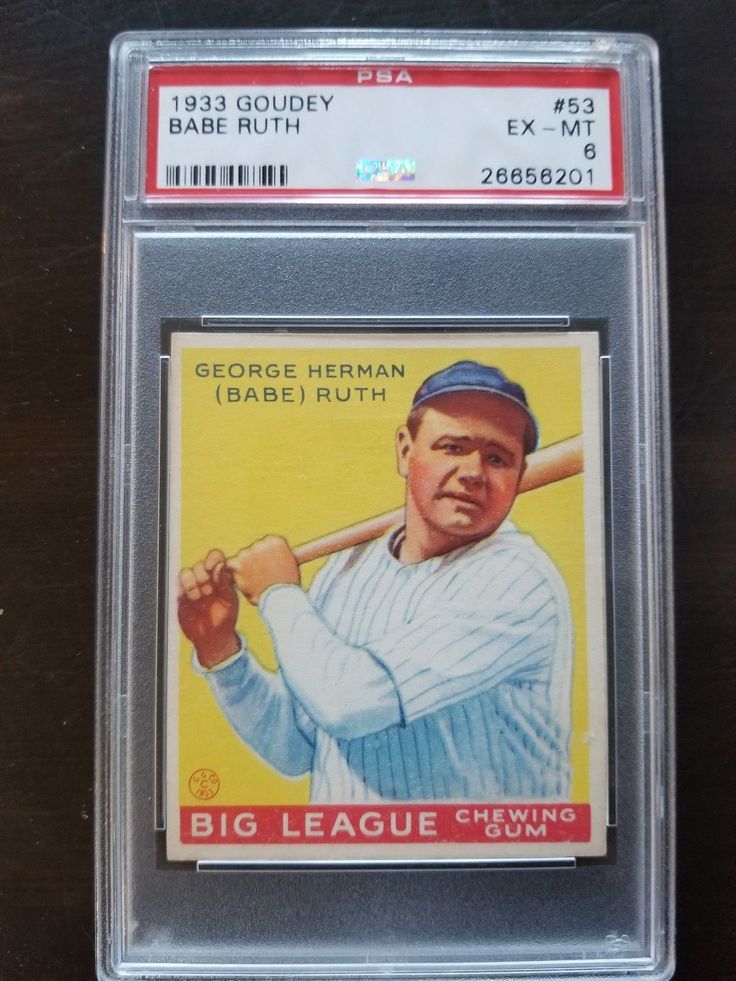 Babe Ruth remained the all-time home run champion until he was surpassed by Hank Aaron in 1974 and Barry Bonds in 2004. This card from the Great Bambino and the Sultan of Swat is from 1933. The 1933 Goudey #53 sold for more than $4 million in a July 2021 auction.
Known as The Babe, Ruth was the game's first global star. Similar to Wagner, he was selected in the MLB All-Century Team and in the first class of the Baseball Hall of Fame.
The card was produced in 1933, after his final World Series title. The Goudey Gum Company produced a 240-card set, including four Ruth cards. Card No.53, with Ruth against a bright yellow background, remains the most iconic card.
Patrick Mahomes – $4.3 million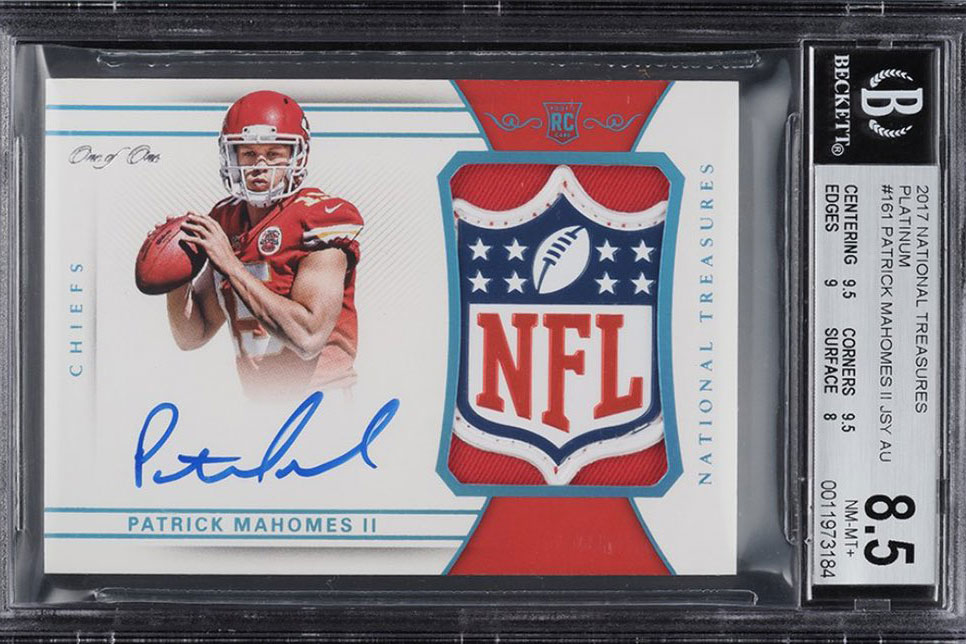 Up until a few years ago, you could hardly find sports cards from NFL players for a high price. But Patrick Mahomes set the National Football card record at $4.3 million.
It is a 2017 Rookie Auto BGS card.
Mike Trout – $3.9 million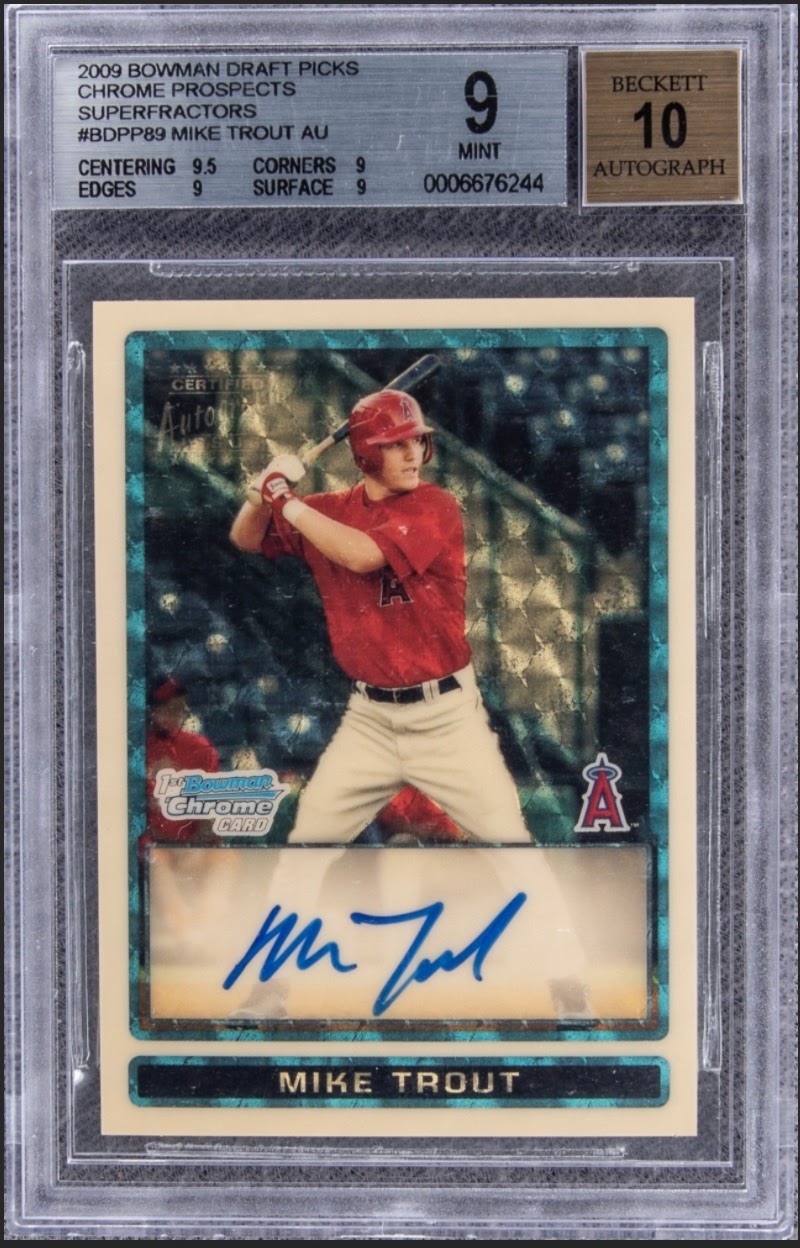 Mike Trout is regarded by many as the game's best active player. He is a future Hall of Famer who achieved an All-Star status in nine of his first 11 seasons. He also has three American League MVP Awards.
The card in question is the 2009 Bowman Draft BDPP89 Superfractor. It sold for $3.9 million in August 2020.
The story goes like this. Topps, a company producing Bowman cards, began creating parallel cards in 1992. They were short-printed versions of base cards that are even more rare and valuable. This Superfractor version autographed rookie card is a shimmery gold edition. It was limited to just one copy.
At the time of the sale, it set the record for the highest card sale.
Tom Brady – $2.252 million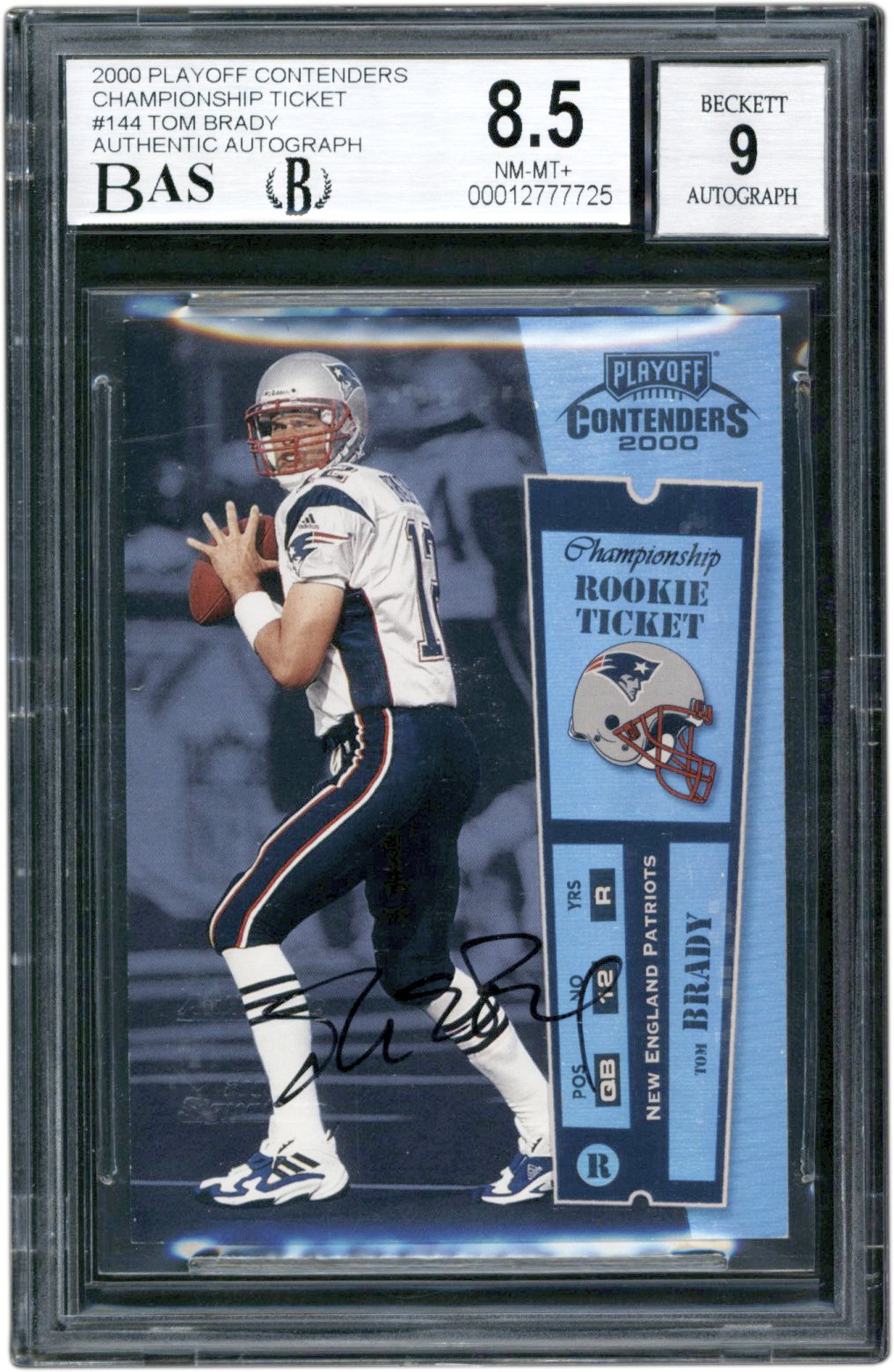 If Lebron James is in a debate about GOAT status with Michael Jordan, Brady is the unquestionable GOAT of the National Football League. This Playoff Contenders Championship Rookie Ticket Autograph #144 card sold for $2.252 million in April 2021. It set the record for the most expensive football card ever until Mahomes surpassed it.
Giannis Antetokounmpo – $1.857 million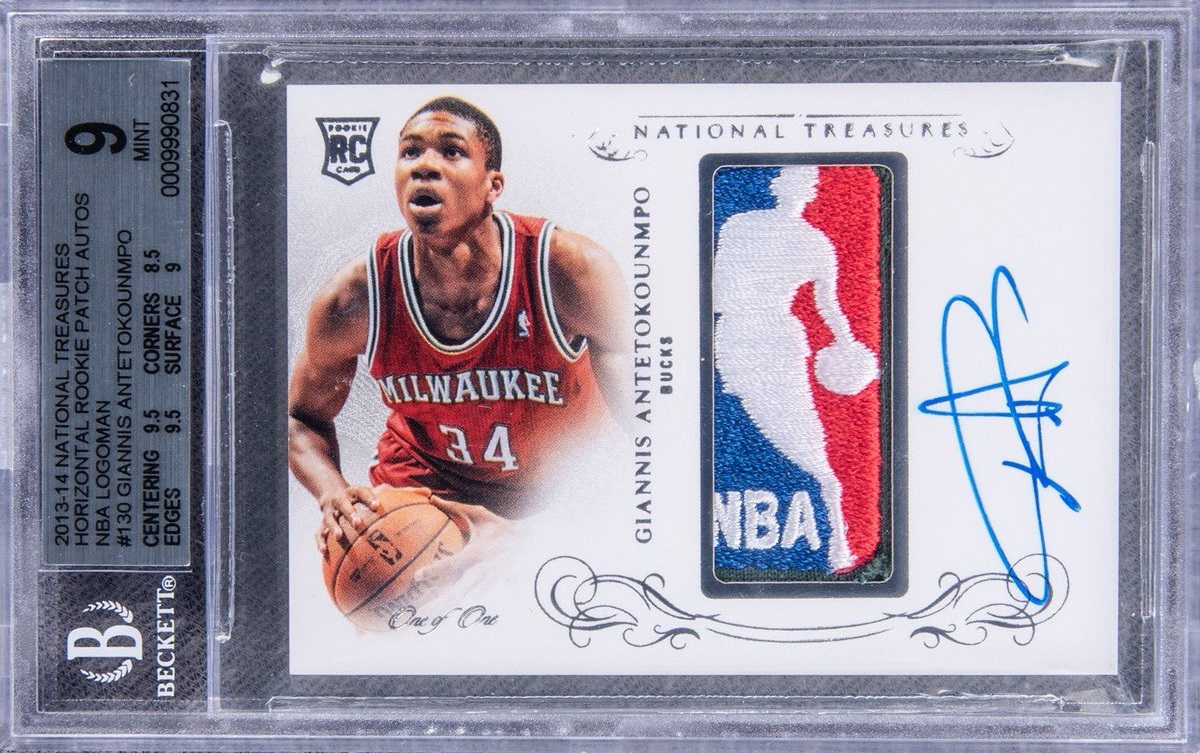 Giannis is widely regarded as the most likable active basketball star. Everyone loves Giannis. Just look at one of his post-game interviews. You cannot hate this guy. His story is amazing. From selling bags at the beaches in Greece to walking barefoot to the Arena in his rookie year, and now winning a Championship title, Finals MVP, and regular-season MVP Award.
Fans recognize his struggle, effort, and constant struggle to improve. That is why in September 2020, his Panini National Treasures Logoman card set the record for a basketball card.
Kobe Bryant – $1.795 million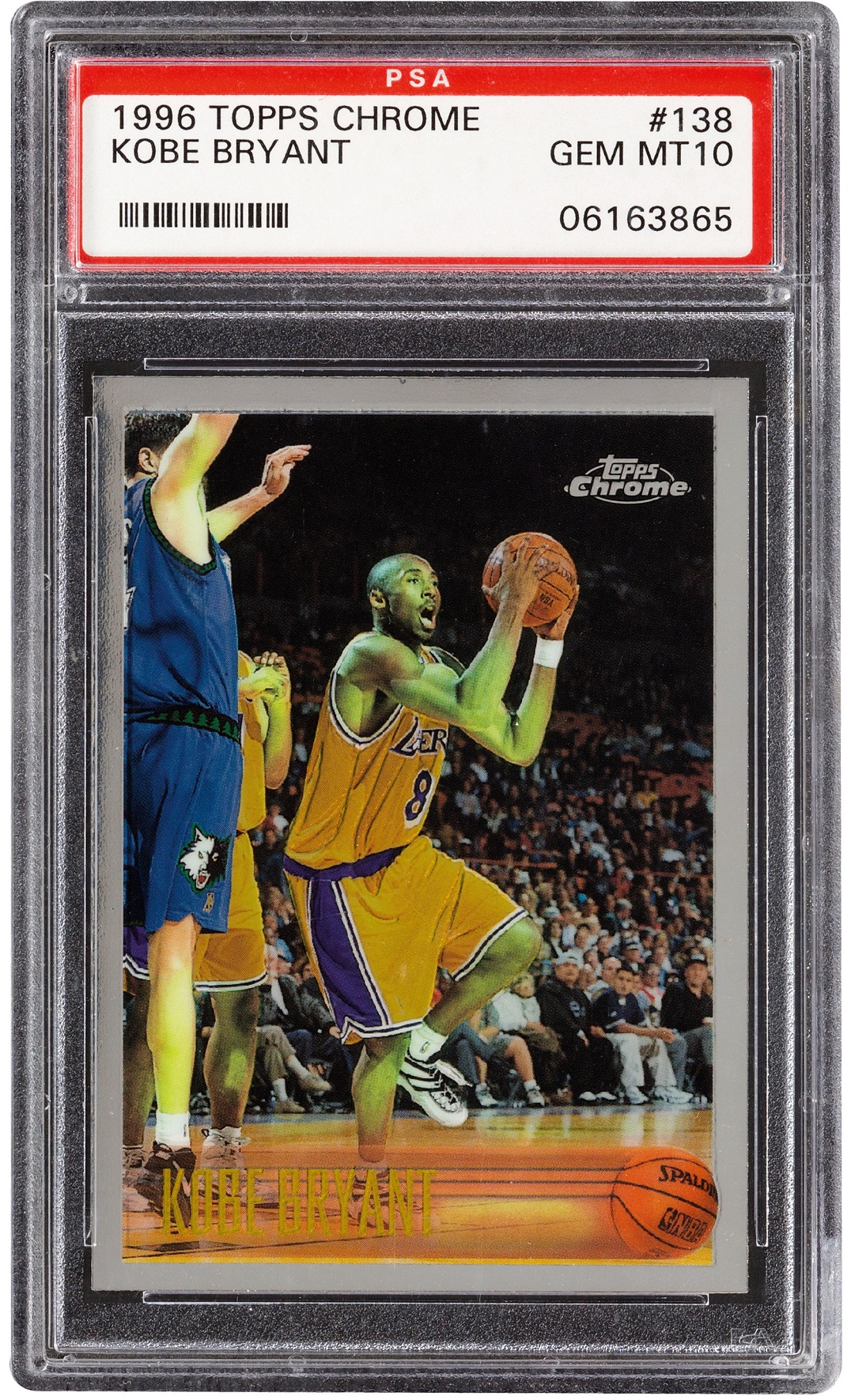 Kobe Bryant passed away in January 2020. And as you might assume, many tried to profit from his death. His 1996-97 Topps Chrome Refractors Rookie Card sold for $1.795 million. It set a record for a Kobe Bryant card.