You can always find many Pokemon cards out there. But not all of them are rare or legendary. When you have a rare or legendary Pokemon card, you can expect quite a high price for it. Of course, if you want to sell it. Many people never sell their favorite Pokemon cards. But since collectors are ready to pay big money for the most expensive Pokemon cards, there are always out there.
The ongoing demand for rare Pokemon cards and valuable cards has led to a frenzy. People spend hundreds of thousands of dollars on unopened boxes and rare cards. Celebrities and influencers out there have gotten on it as well.
So, let's take a look at some of the expensive cards in the Pokemon franchise.
What Makes A Pokemon Card Valuable?
There are many factors that can raise the price of a card. For starters, rarity and value. And if you have a legendary card, that fetches an even higher price.
But in the past few years, online personalities and celebrities are responsible for propelling the price of Pokemon cards.
Most importantly, what condition the item is in it. Combine that with the rarity factor and you have any collector willing to pay big bucks for your card.
Here are some that have fetched huge money.
20th Anniversary 24-karat Gold Pikachu – $2,081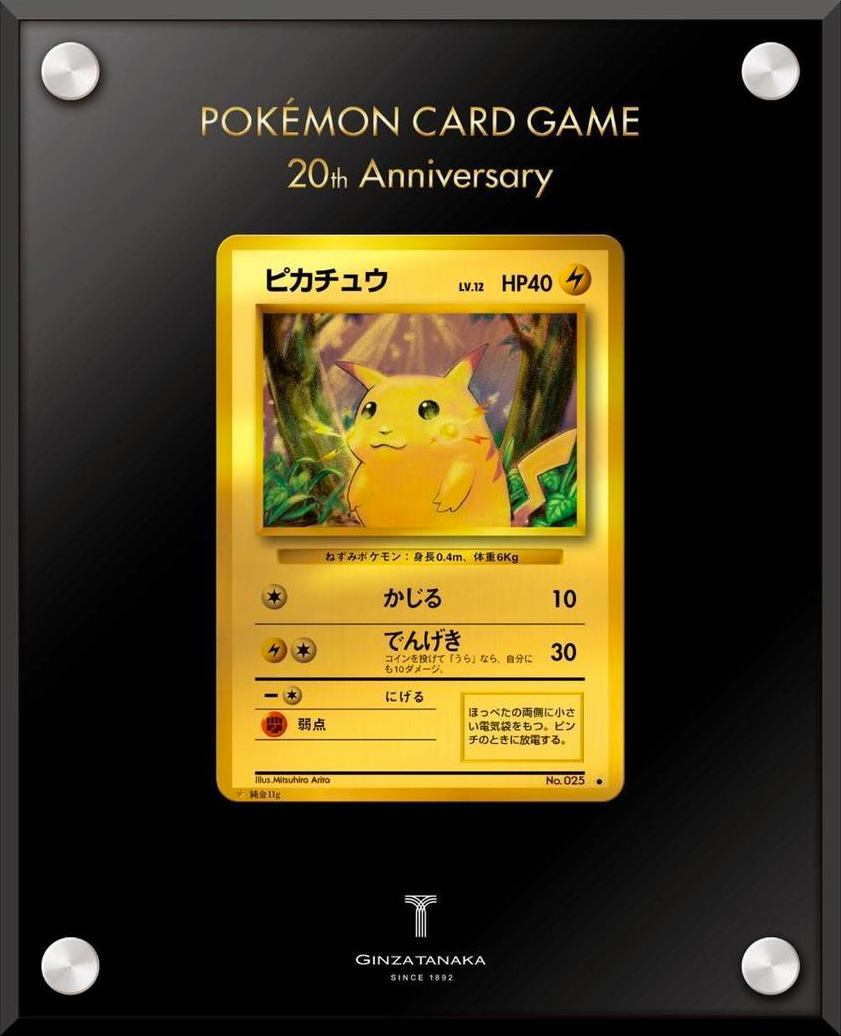 This rare card made of solid gold was sold in October 2016. It is a reprint of the original Pikachu. It appeared only a few years ago. But because it has 11g of 24-karat gold, you can be sure many were willing to pay for the gold star card.
It was made by Japanese jewelry maker Ginza Tanaka. He produced a limited number of solid gold cards based on the original Japanese Pikachu card.
Pre-release Raichu Card – $10,500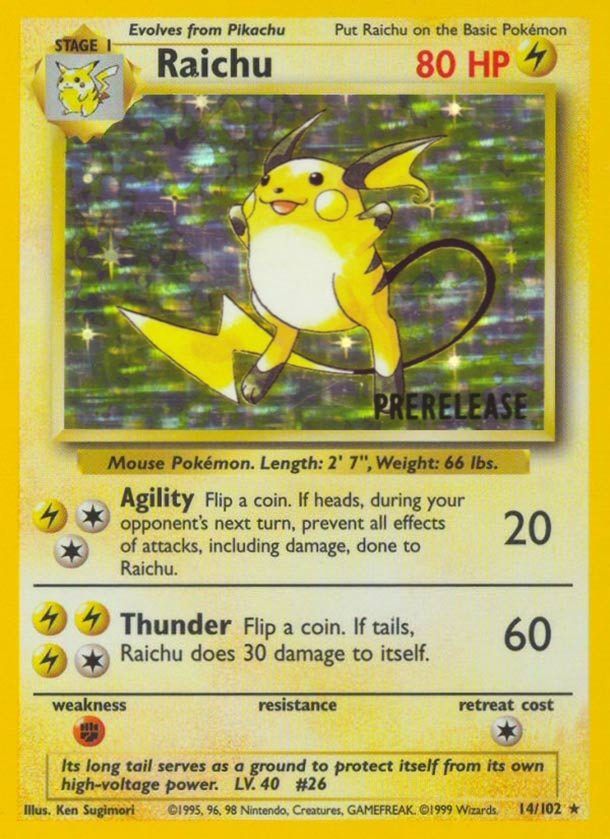 This card is so rare, it is almost a rumor only. It sold for more than $10,000 in April 2009. It is the most controversial Pokemon card out there. Finding out exact details is tricky.
Many believe Prerelease Raichu was printed by an error in the run-up to the English-language release of the Pokemon TCG second expansion.
The story goes that only 100 of these cards were printed. The first and seemingly only recorded sale of this rarest Pokemon card happened in April 2009.
Master's Key – $21,000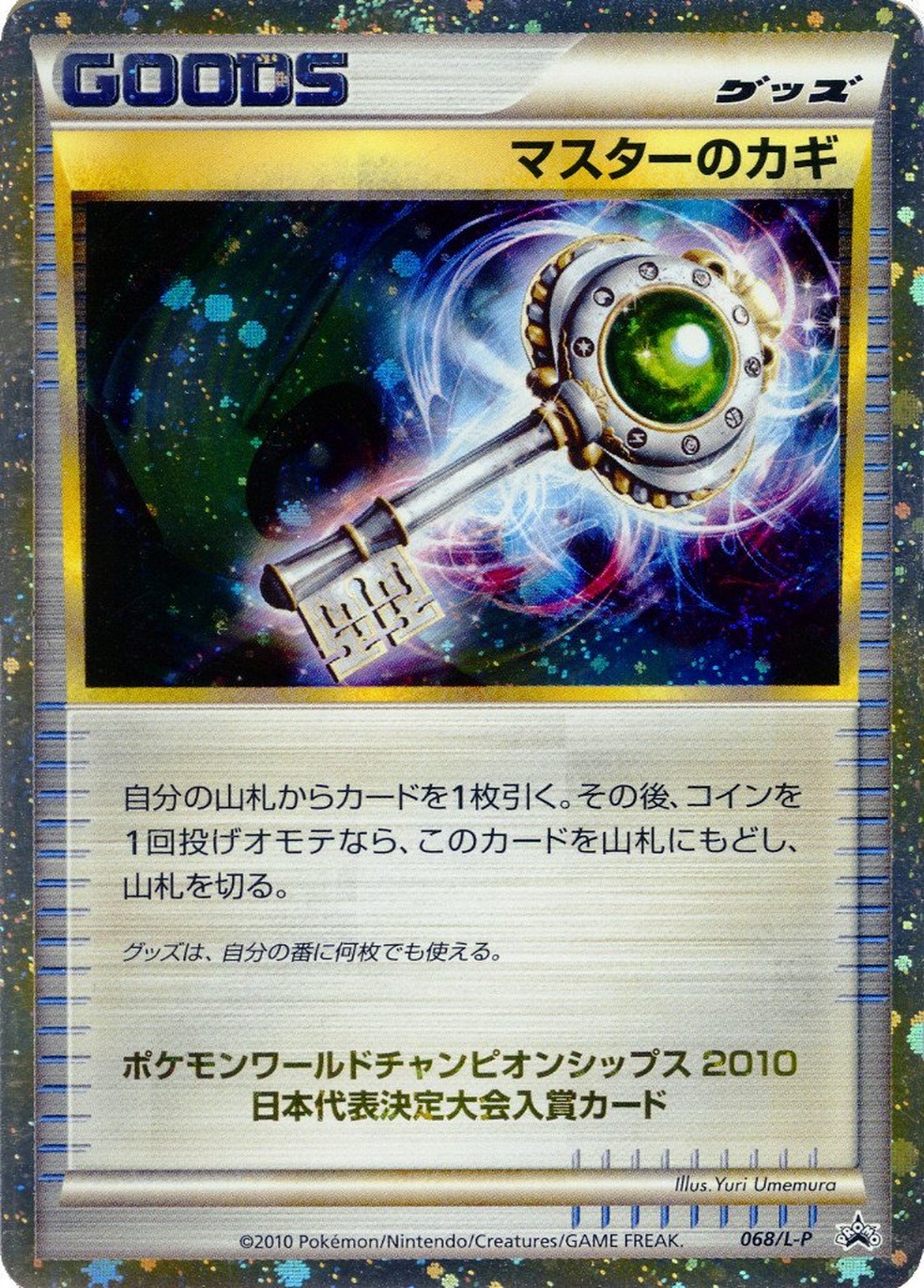 This is another rare Pokemon card that sold for loads of money. And it is one that doesn't date back to the TCG early days.
It was awarded to participants in a Pokemon TCG tournament. But unlike No.1 Trainer, this rare card is recent. Competitors in the 2010 Pokemon World Championship in Hawaii got it.
There are only 36 copies of this card. That is the number of participants in all age divisions of the world championships.
Espeon and Umbreon Gold Star POP Series 5 – $22,000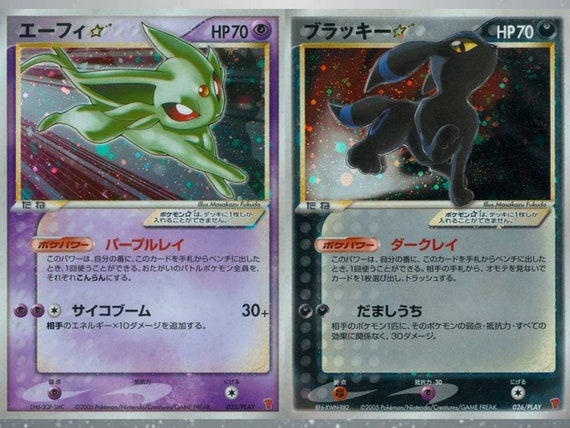 These two gold cards come from one of the most valuable Pokemon trading card game sets of all time. And they are the two rarest cards in that Pokemon set.
Named after the gold star that appears next to the Pokemon's name at the top of the card, there were only 27 Gold cards released from 2004 to 2007.
The Japanese versions of the cards are more valuable. But the English versions can fetch a high price as well.
2002 Pokemon World Championship No.1 Trainer – $31,200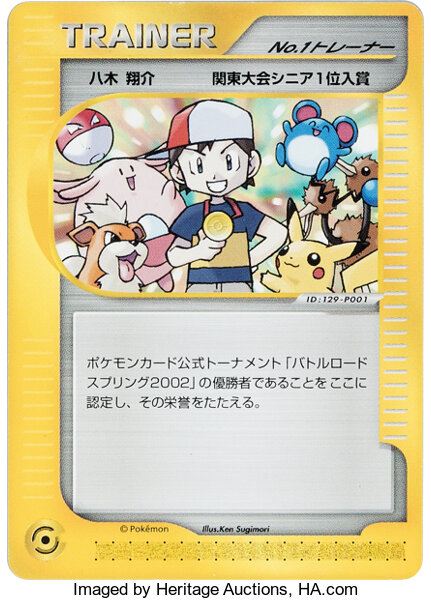 This card was personalized with the name of the tournament's winner. And that made each card unique. They were awarded to the tournament in Japan in early 2002.
Illustrated by Ken Sugimori, one of the original artists and designers for Pokemon's first generation. The text on the card reads, "The Pokémon Card Game Official Tournament Battle Road Spring 2002 champion is recognized here, and his honor is praised".
1999 Pokémon Japanese Promo Tropical Mega Battle Tropical Wind – $65,100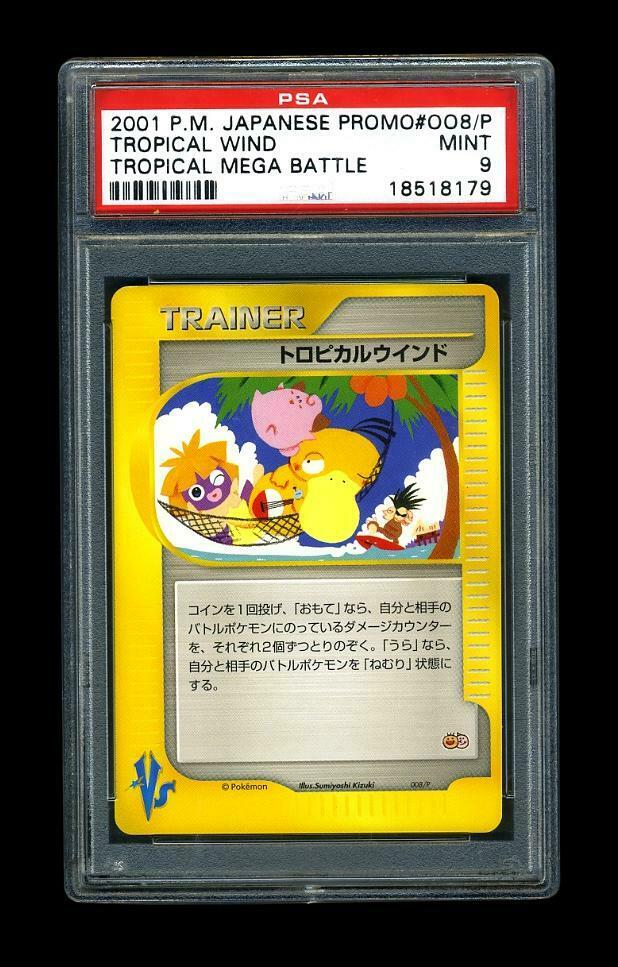 We said in the beginning that some of these cards fetched prices as high as a new car. Sold in October 2020, there is only a dozen of this card given to the top players at the 1999 Tropical Mega Battle tournament.
50 players from around the globe took part in this tournament. And the only way to participate was to win in your local region and earn an invite. It made the event exclusive for only a select few Pokemon trainer players.
The one sold for $65,100 was in PSA Gem Mint 10 condition. But PSA estimates the card to have a value as high as $148,000.
Tamamushi University Magikarp Trophy Promo – $66,100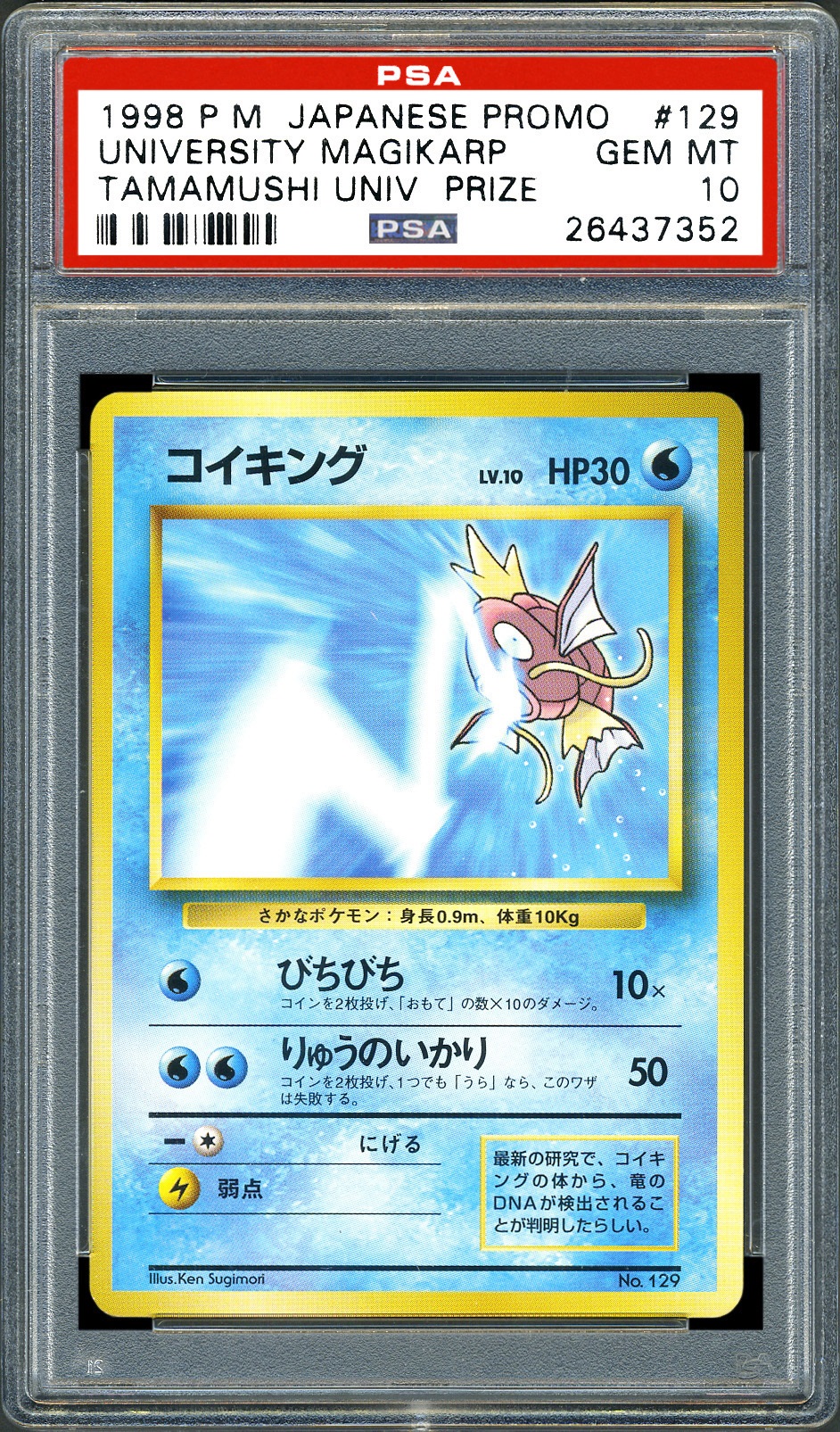 In 1998, Shogukukan's magazine in Japan offered a contest for school students. Fans could send their test to the publication and the company will grade them.
Those who passed with a high score were invited to a special conference in Osaka. There, they played in a unique Pokemon card battle tournament. Winners received the Magikarp Trophy Pokemon card. And because it was a special and rare card, it is almost impossible to find one.
1999 Super Secret Battle No.1 Trainer – $90,000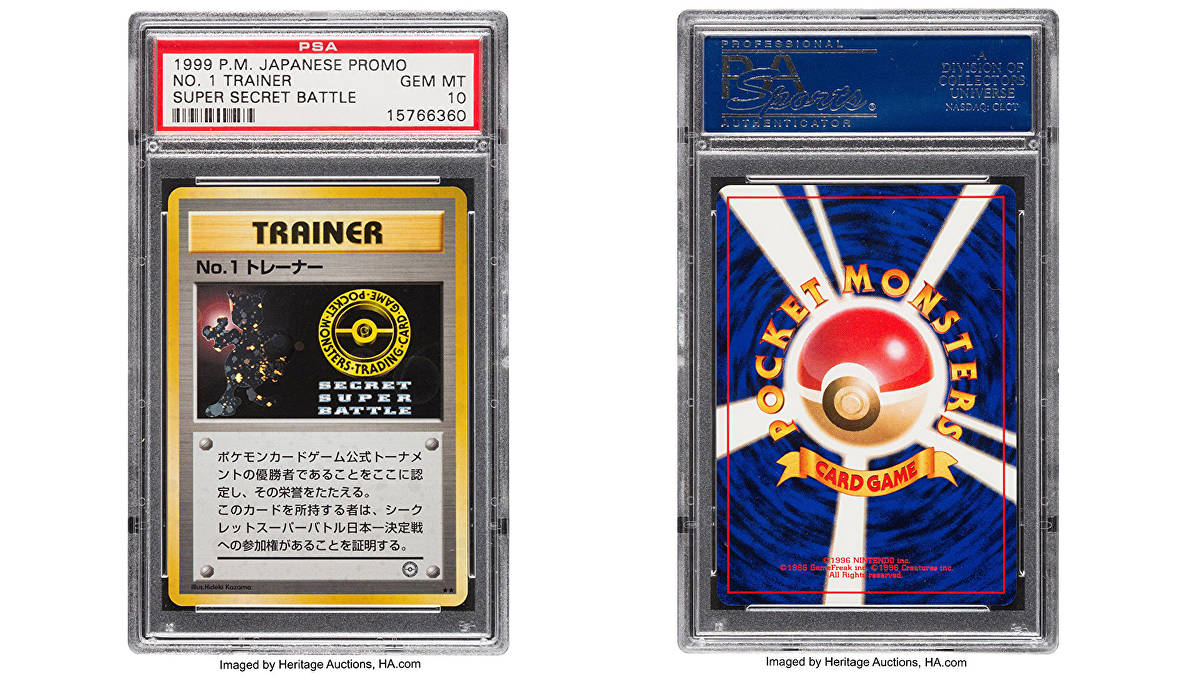 This card was sold in July 2020. There are only seven copies in existence. It is extremely unlikely you've seen this card in person or heard about the secret battle.
Finalists in the Secret Super Battle Tournament in Tokyo in 1999 got one. It is different than the 2002 World Championships No.1 Trainer.
2000 Pokemon Neo Genesis 1st Edition HoloLugia – $144,300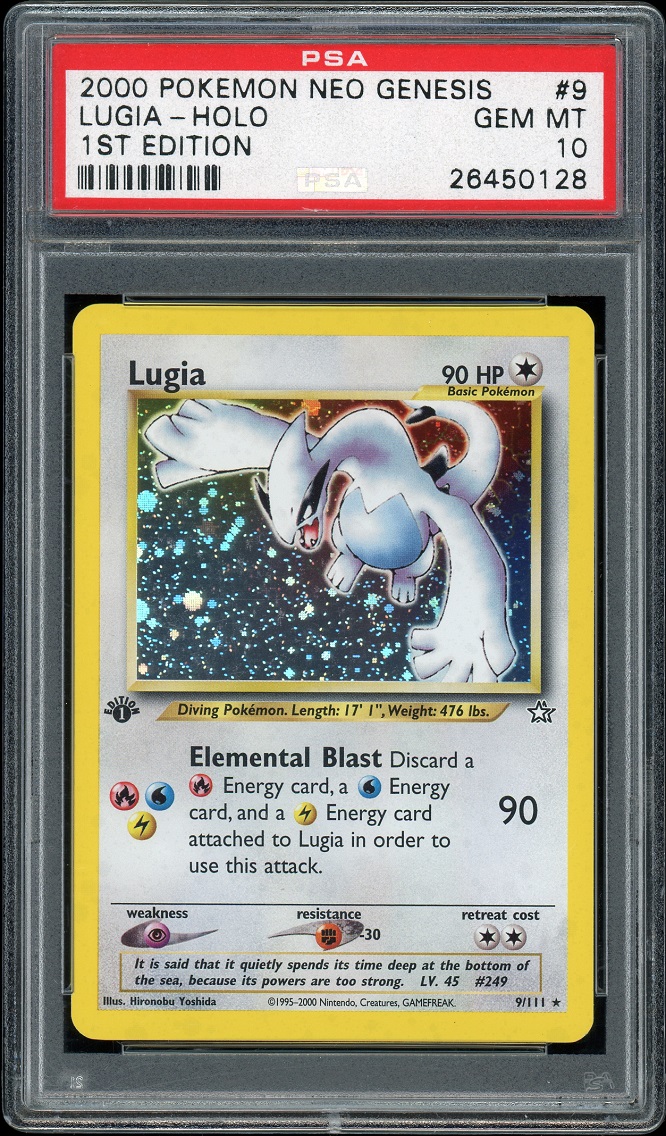 This trainer card was only recently sold. In 2021, the card reached one of the highest prices for a Pokemon card. Lugia, one of the graded cards in the set, is iconic in the entire Pokemon series.
Auction house PWCC states the Neo Genesis HoloLugia card is one of the most difficult to grade. According to the same house, there are only 41 Gem Mint 10 condition cards graded. Only three earned the maximum 10 Pristine ratings. This card ranks as highly as the first-edition Charizard.
Kangaskhan-Holo #115 Family Event Trophy Card – $150,100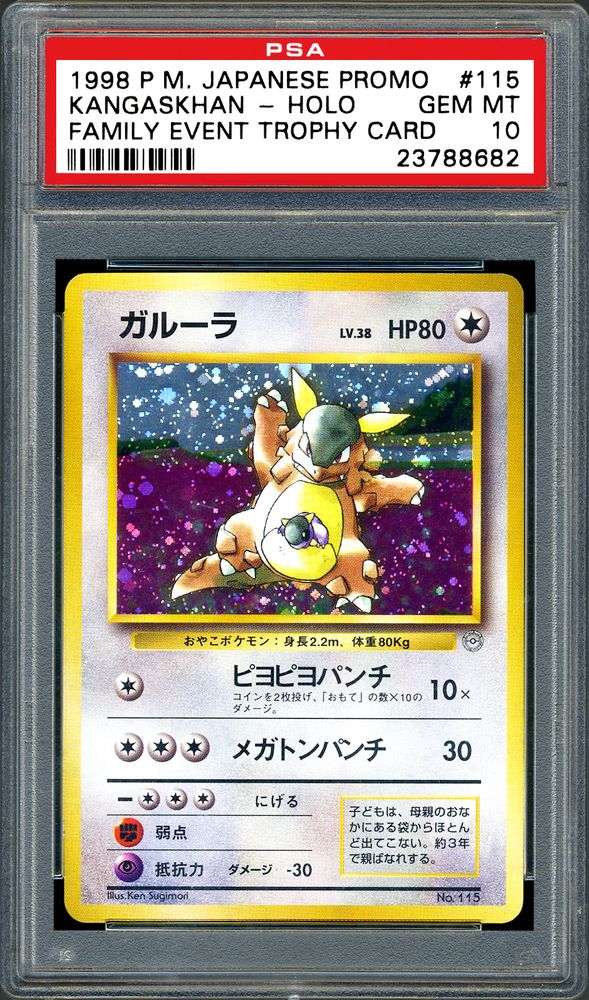 Only three copies of this Kangaskhan trophy card have ever been sold. It is one of the rarest Pokemon cards to obtain. It dates from the early years of the trading card game. Participants in the 1998 Parent-Child Mega Battle Tournament in Japan got one.
What sets it apart is the inclusion of the Pocket Monsters Card Game logo. It is a rare variant of the original holographic Kangaskhan.
Backless Blastoise Commissioned Presentation Galaxy Star Hologram – $360,000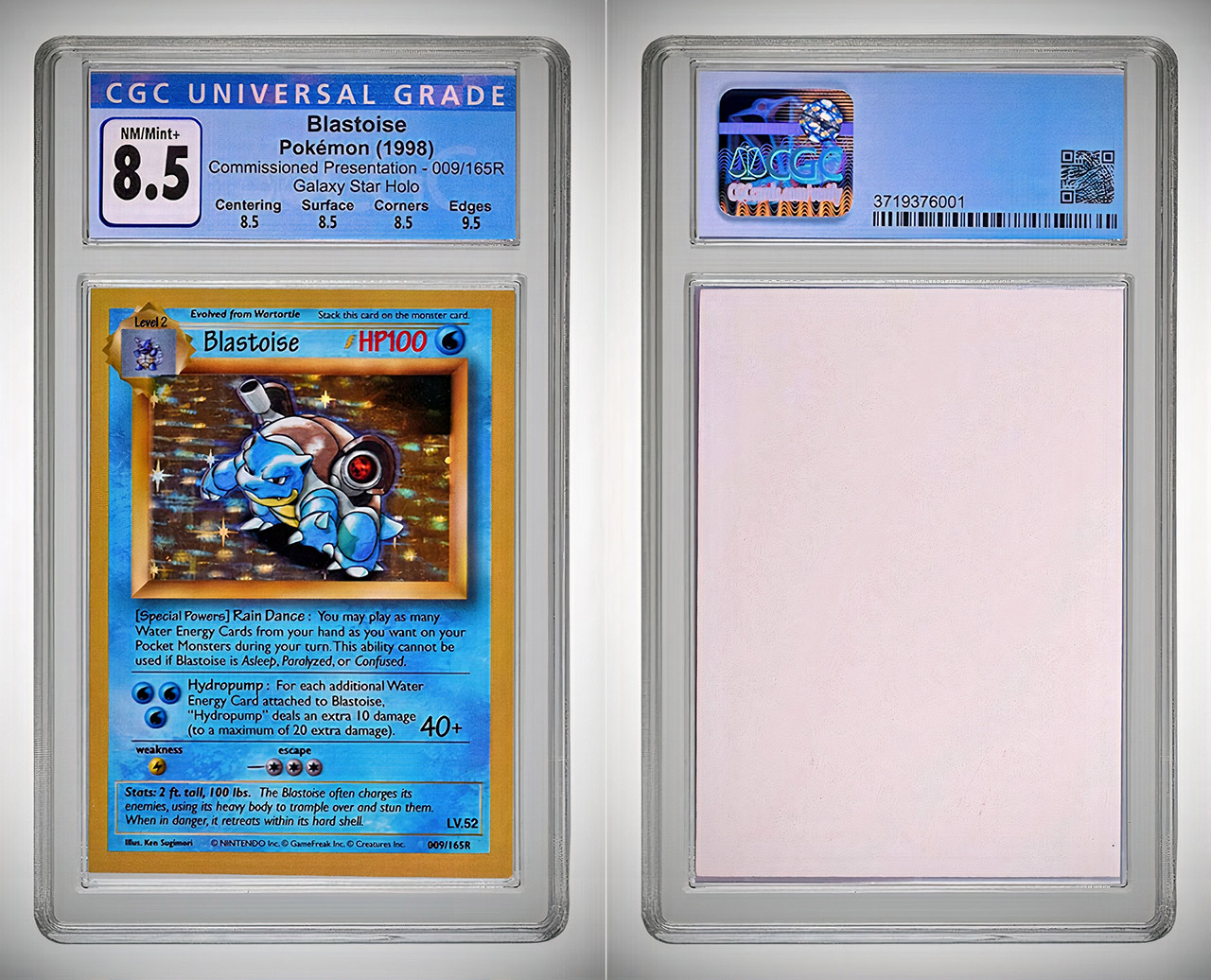 This card is not a normal Blackstoise Pokemon card. What makes it unique is the lack of any printing on the side opposite to the art. This is why it got the name Backless Blastoise.
The card was never designed for public consumption. It was part of a test run made by Wizards of the Coast. The printing happened in 1998, before the launch of the series in the US. And to be honest, before anyone knew the franchise would explode as it did.
Pikachu Illustrator Card – $195,000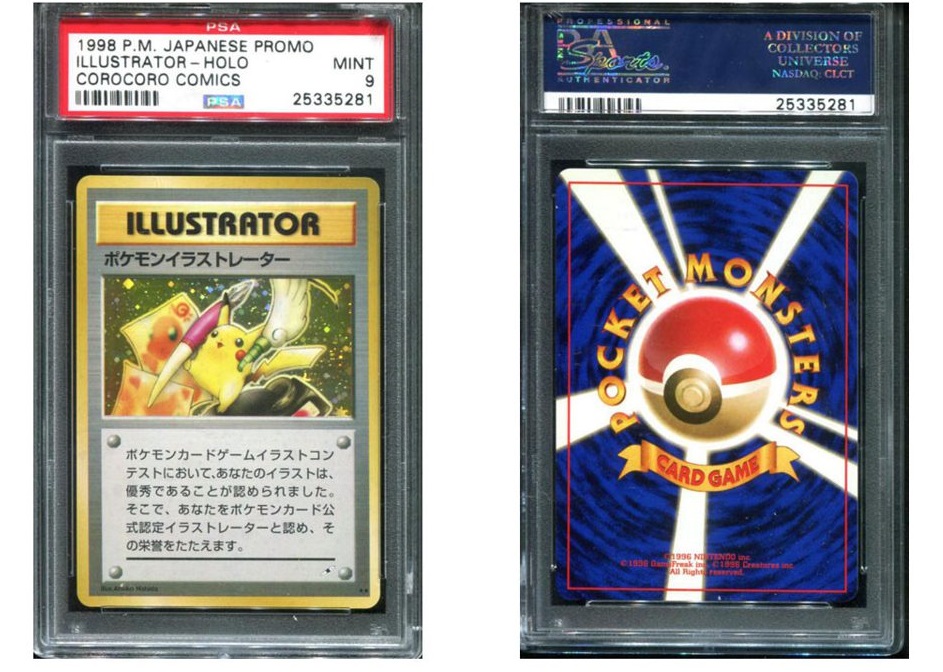 Extremely expensive and extremely rare, this is the Holy Grail of Pokemon cards. Sold for in October 2019, it is easily one of the top 5 most expensive Pokemon cards.
This card was given to winners of promo contests in 1997 and 1998 by the Japanese magazine CoroCoro Comic. There were only 39 copies to winners, and two more were later discovered by one of the creators.
It is unique in the way it is the only one that says Illustrator instead of Trainer at the top of the card. Only 19 copies exist, and 10 have received certification by the Professional Sports Authenticator responsible for grading their condition.
Black Star Ishihara Signed GX Promo Card – $247,230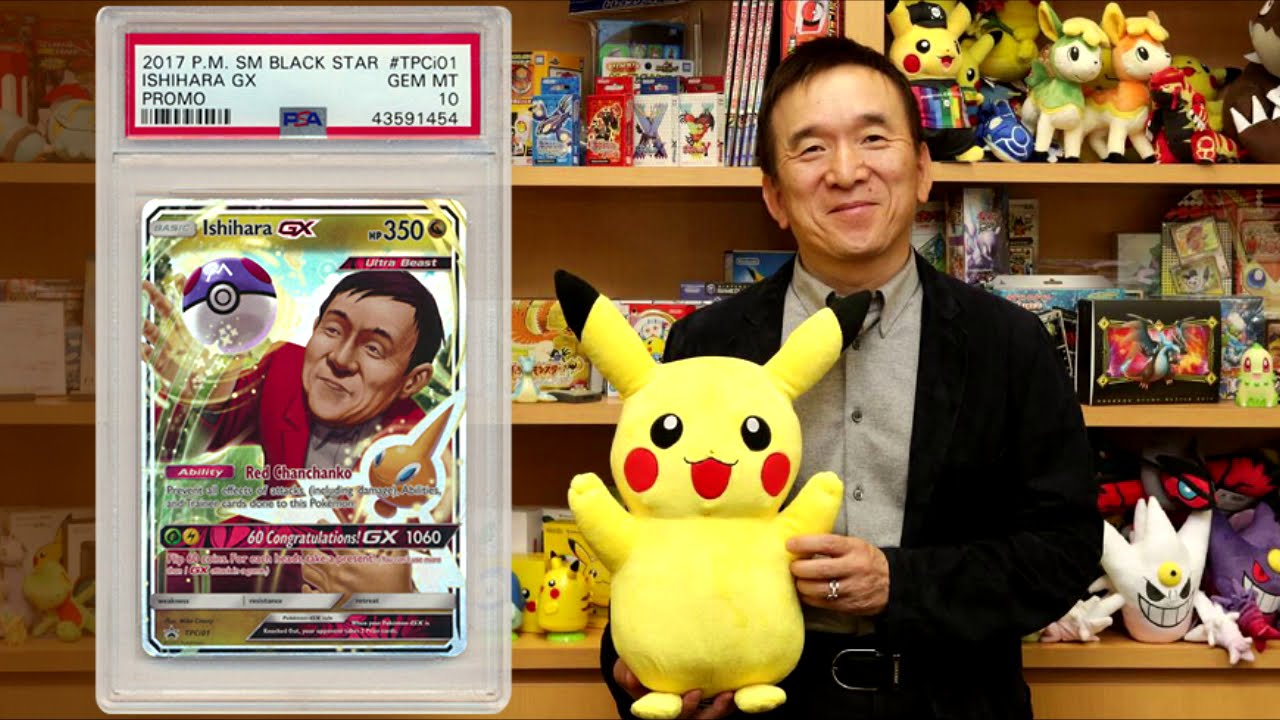 The card features the president of the Pokemon company. It was sold in April 2021, and it is the most recent card to make headlines for pure value.
The card was given to company staff as a celebration of Tsunekazu Ishihara's birthday in 2017. And he actually signed this near-mint card to boost the price even more.
1999 First Edition Shadowless Holographic Charizard – $369,000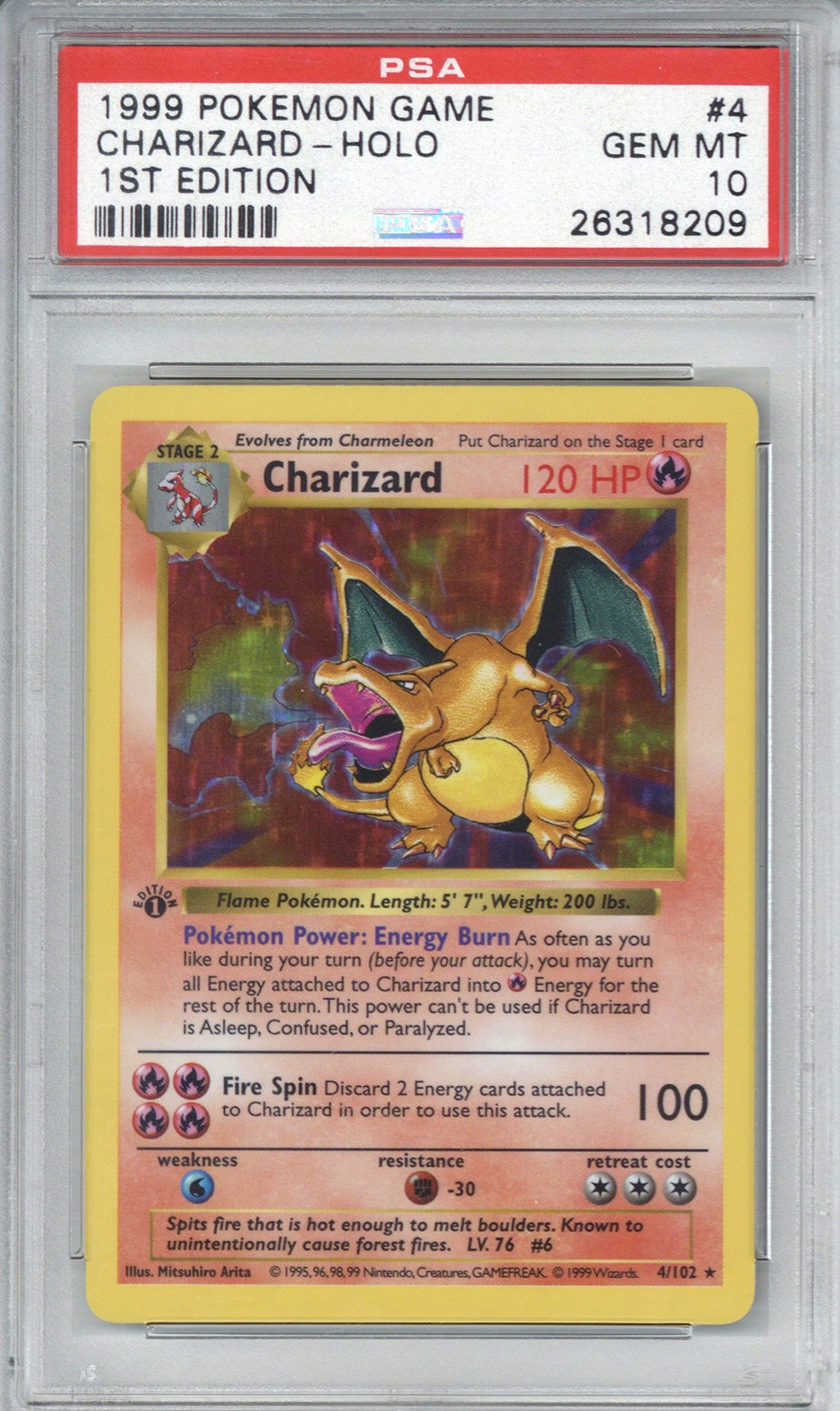 This is the most valuable Pokemon card of all time. It is a classic fan favorite. Charizard has always been in demand, but the shadowless Charizard version is extremely rare. Since it was first released, Charizard has been one of the most popular cards.
What sets it apart is the lack of shadow underneath the fire-breathing dragon. And there have been several times this card has made headlines. In October 2020, it sold for $220,574 to Logic, a retired rapper, and Pokemon fan. But then in November 2020, the card broke its own record, selling for $350,100, and then again for $369,000.
Another sale in January 2021 fetched more than $300,000 as well.
Comments
0 comments