| | |
| --- | --- |
| Real Name: | Mia Randall Mahomes |
| Birthday: | July 12, 2011 |
| Net Worth | N/A |
| Height: | N/A |
| Occupation: | Daughter of Randi Mahomes |
Not many people can say they got famous as early as 9 years of age. Even sooner. But Mia Randall is one of those people. One of the more fortunate kids, she is the daughter Randi Martin, ex-wife of professional baseball player Pat Mahomes. Mia is also the sister of famous footballer Patrick Mahomes II. Her brother is one of the most successful NFL players.
Many consider Patrick Mahomes the future GOAT of the NFL. But how much do you know about his family? Well, his sister Mia Randall does everything she can to get noticed.
Quick Bio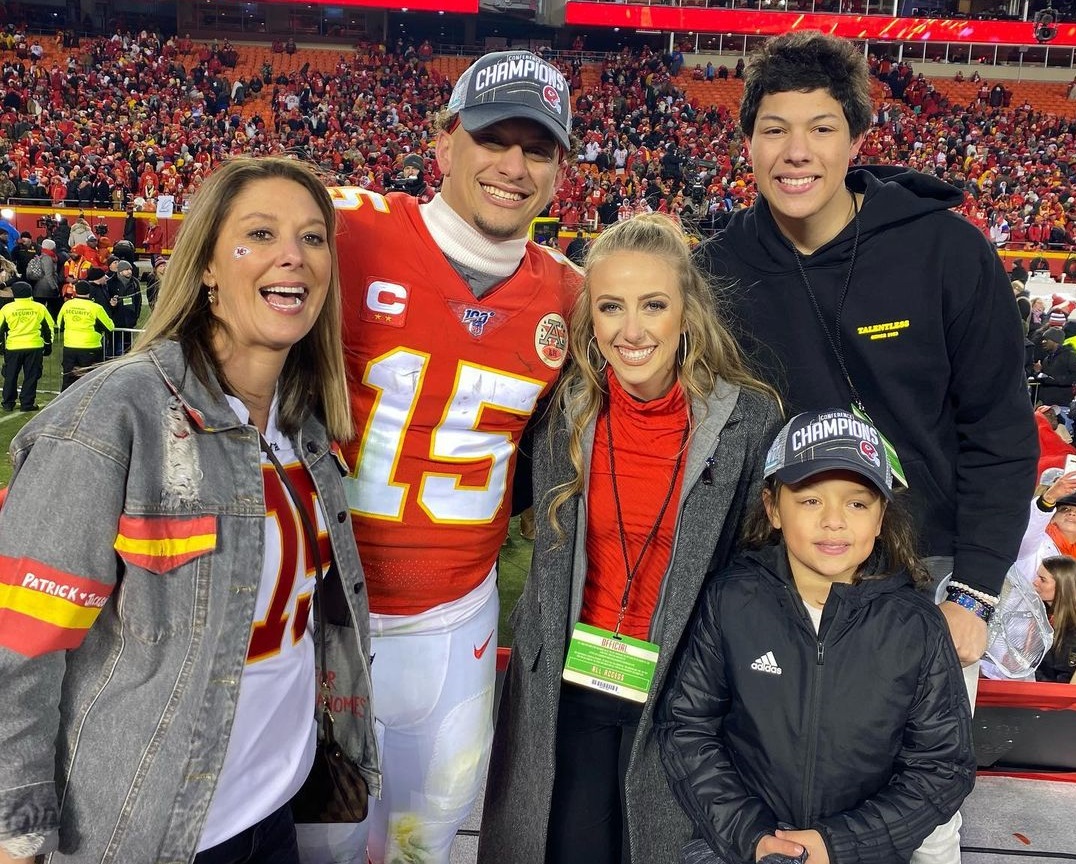 Mia Randall is the youngest in the family. Born in July 2011, she will turn 10 years of age this summer. She is the daughter of Randi Martin, ex-wife of Pat Mahomes, a former professional baseball player.
Mia does everything she can to stay in the public. Unlike many celebrities that shy away from the spotlight, she does the opposite. She even posted a picture of herself celebrating her 9th birthday.
Mia has two older half-brothers, Patrick Mahomes II and Jackson Mahomes. And she gets along with all her brothers and parents.
Her father remains anonymous, as Randi Gail Martin doesn't want to disclose his name. But Pat Mahomes is her step-father.
She is still a school-going kid, but she already has a decent following on social media. Her parents do not disclose her school information. Mia has an Instagram account where she shares info about her days, activities, and even birthday parties.
Like most kids, she has a great relationship with other family members. She loves her brothers and her mother. You can often see her with her mother on different occasions. And their love shines bright on both of their social media accounts.
But the most fun part is her relationship with Brittany. She is her brother's fiancée, and Mia has a great relationship with her as well. Her mother, Randi, recently shared a photo of Mia, her brother Patrick Mahomes, and her sister-in-law-to-be.
Mia is a sports enthusiast. And can she be something else? Born in a family of sportsmen, she always had an inclination towards sports. She loves basketball, something nobody in the family plays professionally.
And you can see her playing sports on her social media account. Even though she is just 9 years old, she already became an aunt. Her oldest brother Patrick Mahomes welcomed his first child, a baby girl, in February 2021.
Now, speaking about her social media activity, she has more than 9000 followers on Instagram. There, she goes by miabliss15. Her mother Randi manages her account.
Net Worth
How much assets can you have as a 9-year old kid, right? Well, Mia Randall definitely lives a lavish life, but that is thanks to her brothers' earnings. Her brother Patrick Mahomes signed the richest contract in NFL history.
He has a fortune of more than $30 million. Patrick considers her mother Randi his biggest support. And Mia is there as well. He made both Randi and Mia famous.
Comments
0 comments