When you portray Supergirl, people think of you as a strong and independent woman. And Melissa possesses those characteristics. She is a super girl in her real life, as well as in fiction. This year, she will portray Kara Zor-El for the final season. But we will always remember Melissa as a strong and beautiful woman. Today, we will take a look at some Melissa Benoist's sexy photos.
Born in October 1988, Melissa rose to prominence for her portrayal of Marley Rose in the Fox series, Glee from 2013 to 2014. In the next few years, she appeared in movies like Whiplash, Danny Collins, The Longest Ride, Patriots Day, Sun Dogs, and Waco.
In 2018, Benoist also made her Broadway debut in the jukebox musical, Beautiful: The Carole King Musical.
But she got her biggest taste of fame and popularity in October 2015. She starred as Supergirl in the CBS series. With that role, she became the first woman to lead a prime-time superhero series since Wonder Woman in 1979. Almost 13 million people tuned in for the premiere.
Benoist has a visible scar above her eyebrows. She got it as a teenager. During her first semester at college, she tried to learn to ride a bike. A cab backed into her and she got the scar. To remember the incident, she has a tattoo of a bicycle on her left foot.
In 2015, she announced she got married to Glee co-star, Blake Jenner. But she said they got married long ago. The same year, she suffered an injury that tore her iris. It caused enlargement in one of her pupils.
In October 2017, Melissa joined Chris Wood in his goal of putting stop to the stigma around mental health issues. She admitted struggling with depression and anxiety since her childhood. Together, they launched the website I Don't Mind.
She got married to Wood in September 2019, a few years after her divorce from Jenner. In September 2020, the couple got their first son together.
Melissa once said that pregnancy left a big mark on her body. But she managed to shed those extra pounds and get back to the studio for Supergirl. Let's take a look at some of Melissa Benoist's hot pictures.
1. Sexy Melissa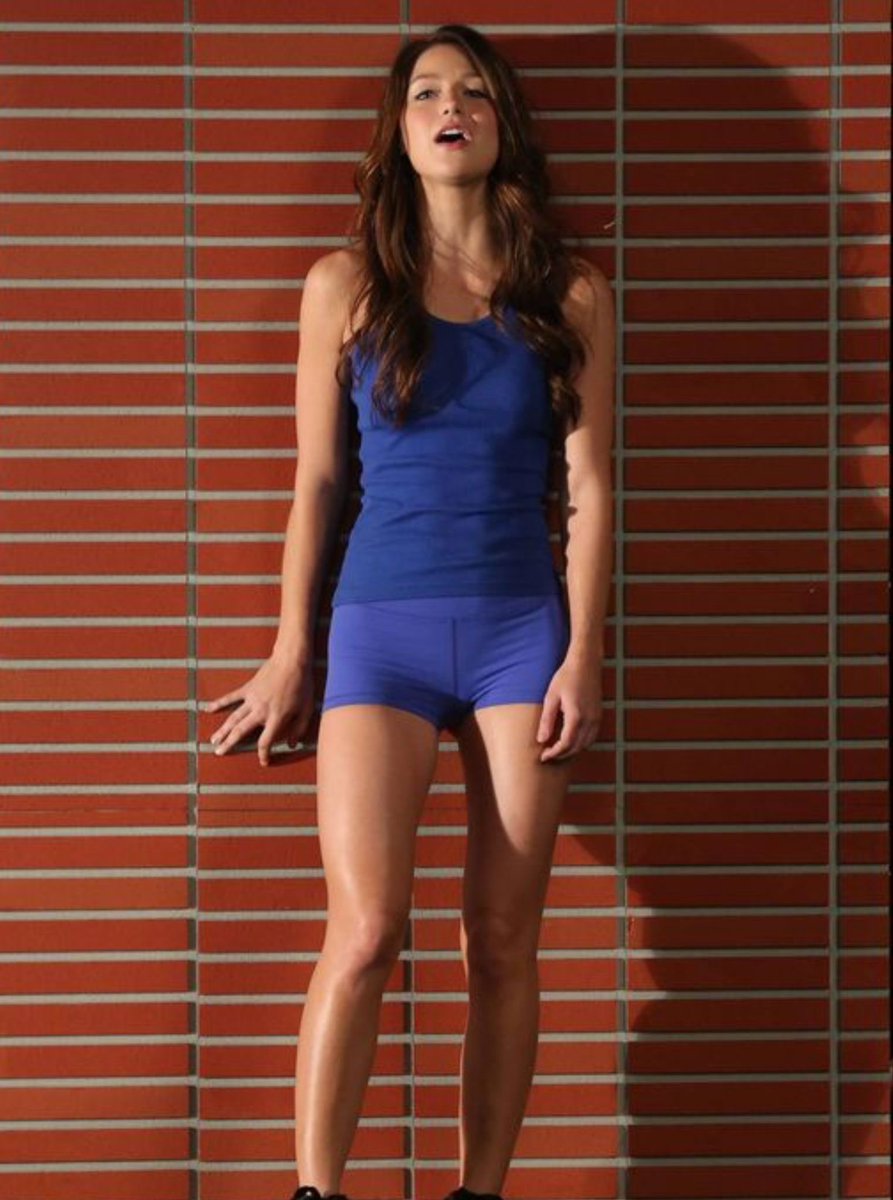 Let's start with a gorgeous picture of Melissa. Doesn't she look amazing and attractive? As you can see, the Supergirl actress can look beautiful even in simple workout clothes. That is her true superpower.
2. Smiling Through Everything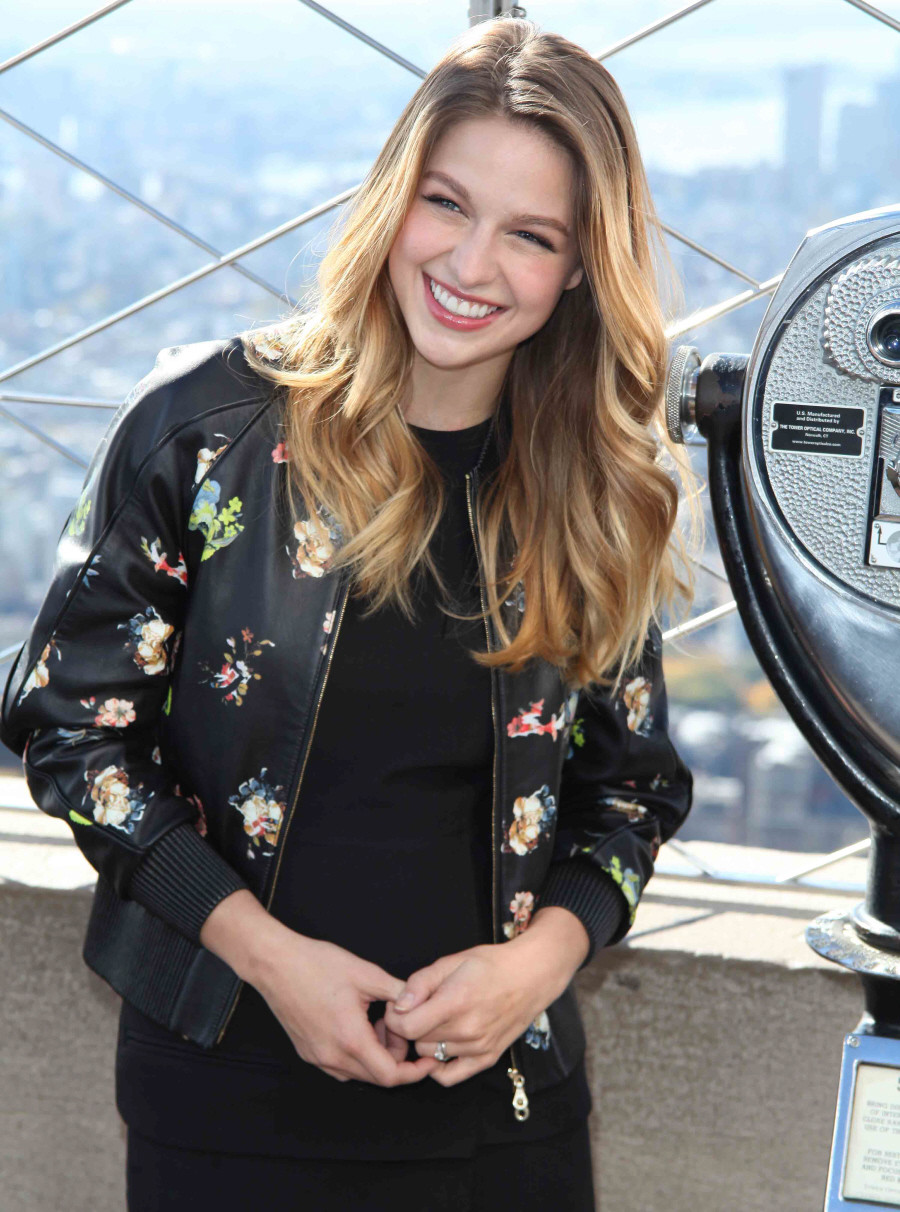 When you remember that she went through depression and anxiety since her childhood years, it gives you another perspective. Melissa smiles all the time. And she has a contagious smile. You look at her, and your day feels much better. Benoist definitely can spread positive energy. So, now do you believe in her superpowers?
3. Sexy Dress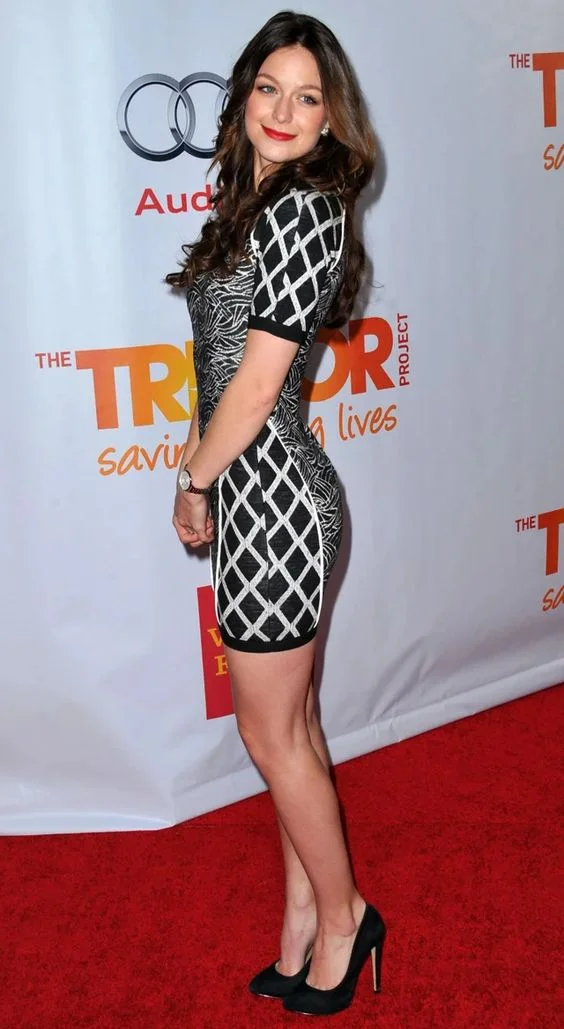 Most people recognize Melissa as a blonde actress. But that is because of her Supergirl portrayal. But she is a brunette. Luckily, her natural hair color didn't play a role in casting for Glee or Supergirl. Otherwise, we might have missed some great performances.
4. Wrecking Ball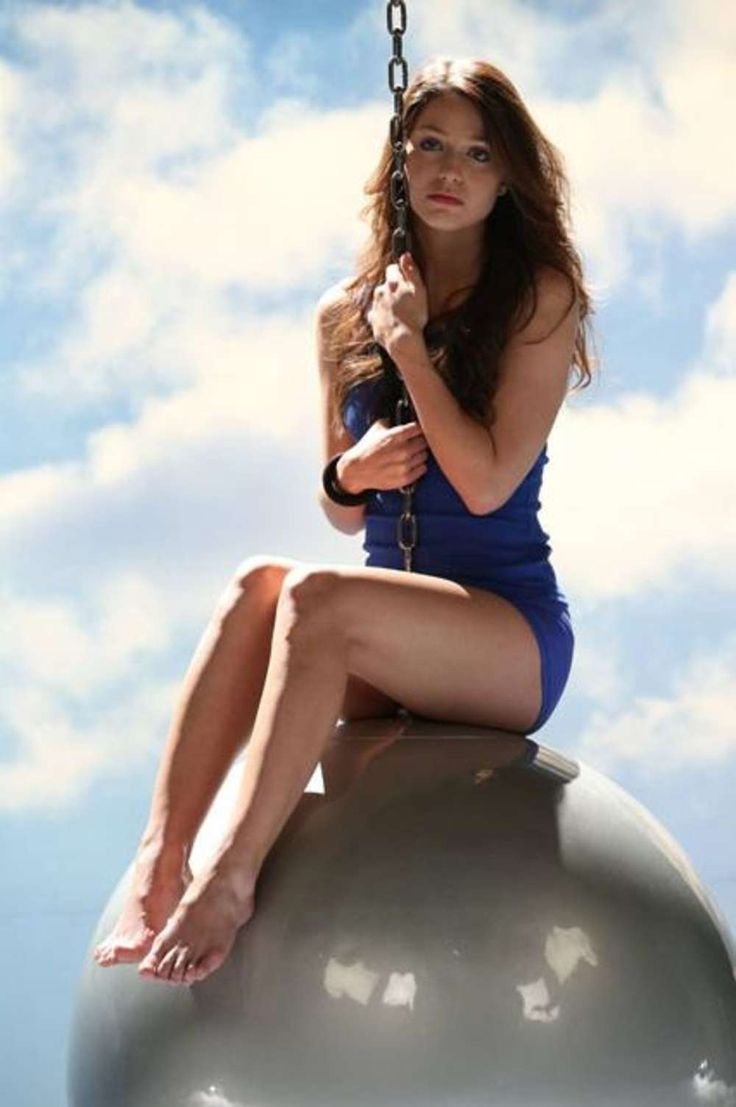 Melissa has done some amazing photo shoots. In this one, she plays the same role as Miley Cyrus did in her Wrecking ball video. And we must admit, Melissa looks great at it. Just look at her innocent face. You feel for her. Benoist can bring emotions out.
5. Amazing Body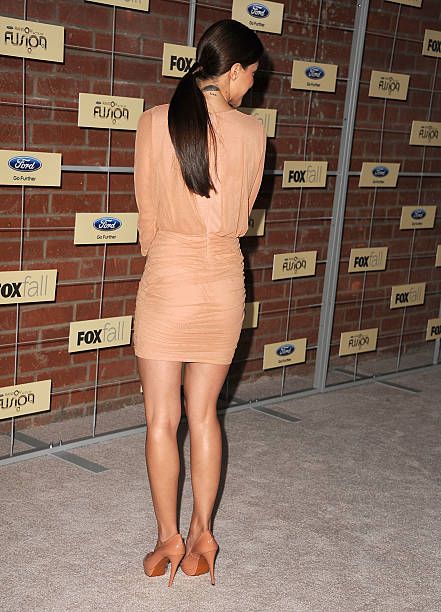 Melissa is one of the sexiest actresses in Hollywood. And this picture is a great proof of that. Definitely a great body. But hey, what can you expect from a superhero. They do have muscles, right?
6. Supergirl Suits Her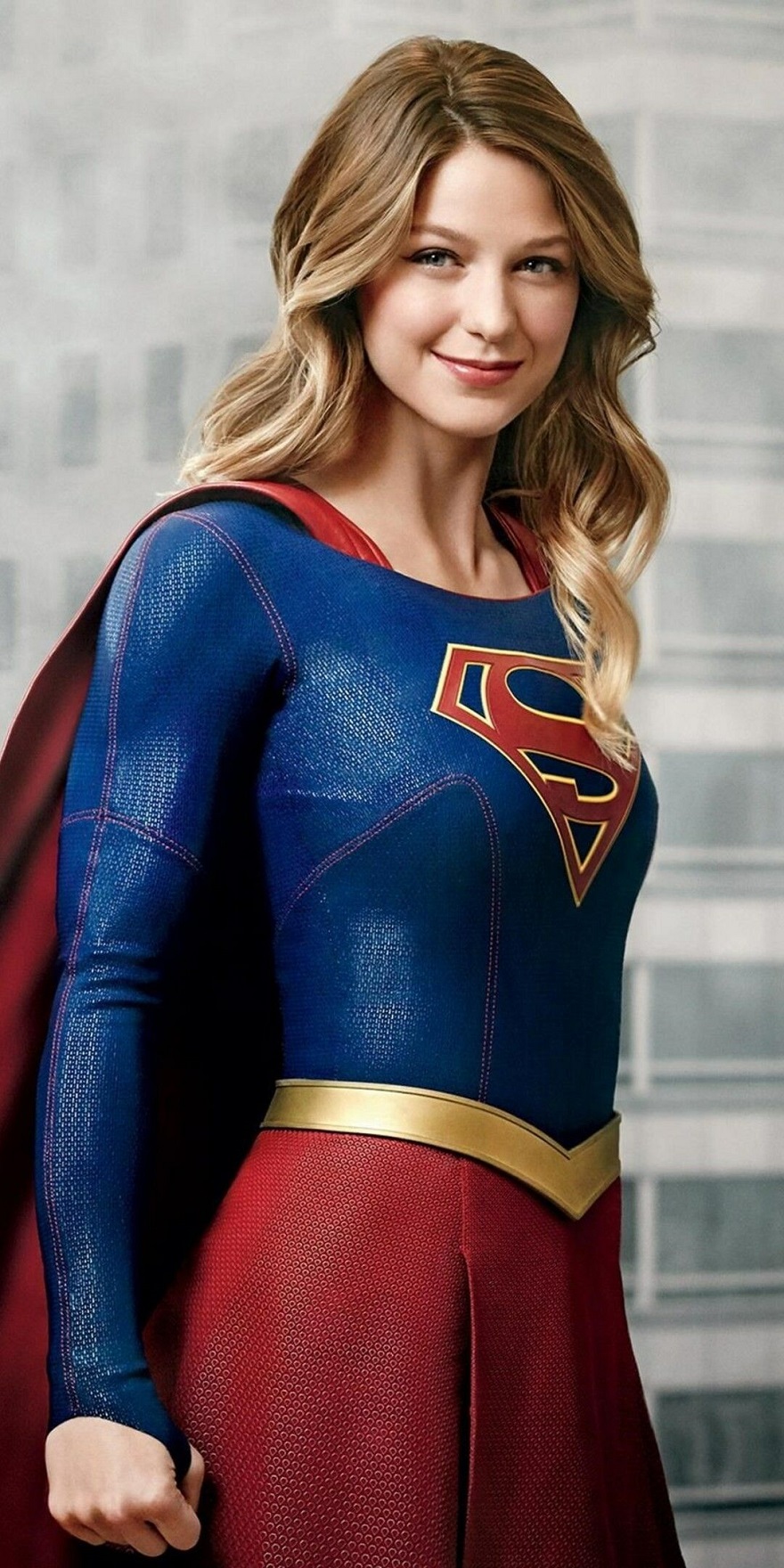 After watching Melissa portray Kara in Supergirl, we can safely say that the role suits her. She definitely enjoys playing Supergirl. And who wouldn't? You do not get the chance to portray one of the more iconic superheroes every day. You have to grasp the opportunity and get the best of it.
And Melissa looks amazing in that red and blue suit.
7. Strong Woman

We said before, Melissa has a couple of superpowers in her real life. One is bringing positive vibes. But she is also a strong woman. Here is Benoist posing in a dress, showing her muscles and strength. Just look at her fists. We love her.
8. Melissa Benoist Bikini Photo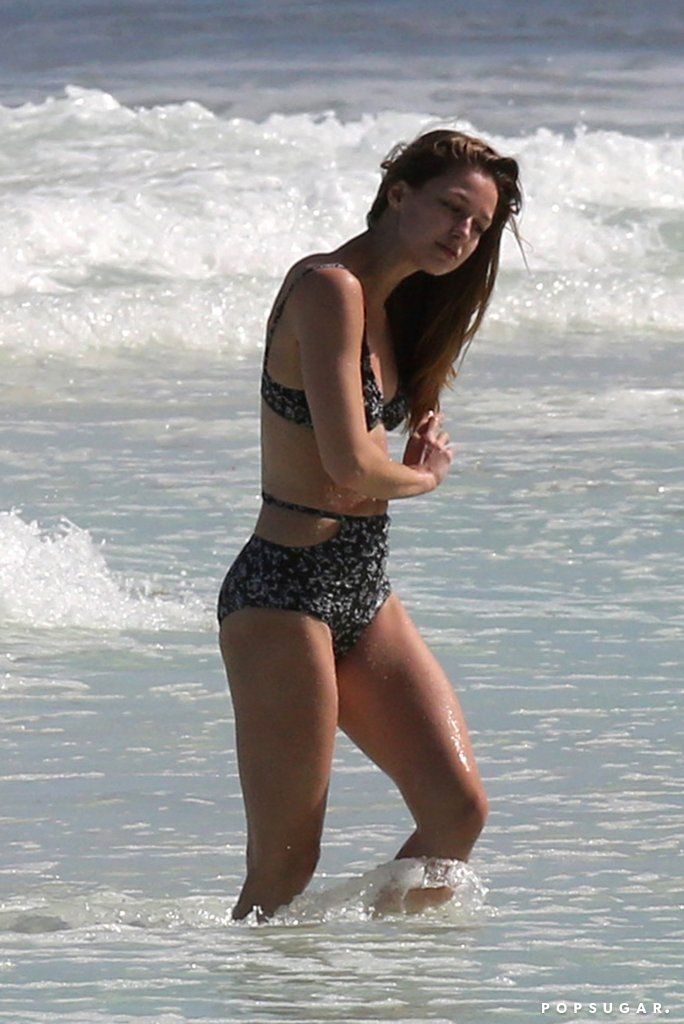 You cannot have a list of sexy photos of Melissa Benoist without a bikini photo. Now, you might expect some sexier bikini from Supergirl. But Melissa is so beautiful, we will forgive her for it.
9. I Am Sexy And I Know It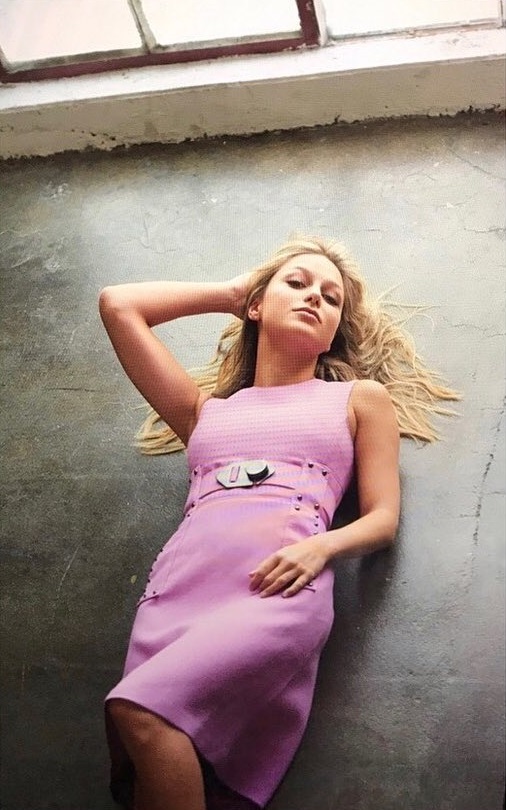 Melissa is one of the celebrities in Hollywood that can sing this song and we will believe her. Just look at her stature, oozing with confidence. And she doesn't even have to wear a sexy designer dress to look amazing.