Marlon Brando is one of the most iconic actors in Hollywood. His actor and movie director career spanned more than 60 years. During that period, he won Oscar for Best Actor two times. Critics nowadays praise him for his cultural influence on the 20th-century movie. He was also an activist for many causes, most notably the civil rights movement. He also supported Native American movements.
Brando even refused to accept his second Oscar because of Native Americans. Born in 1924, Marlon Brando studied with Stella Adler in the 1940s. Experts credit him as one of the first actors to bring the Stanislavski system of acting and method acting to the mainstream audience.
He gained acclaim and an Academy Award nomination with his role of Stanley Kowalski in the 1951 movie adaptation of A Streetcar Named Desire. He previously played the role on Broadway.
He then won an Oscar for his performance as Terry Malloy in On the Waterfront. In pop culture, his image of rebellious motorcycle gang leader Johnny Strabler in The Wild One remains a lasting picture.
In his later years, he took on a more serious role. Many remember him for his appearance in The Godfather. In the early 1970s, he portrayed a lot of supporting roles. And he earned a lot of money for his supporting roles. For his 13 days on Superman in 1978, he earned $3.7 million, adjusting for $16 million in 2020. In 1973, he won his second Oscar for his portrayal of Don Corleone in The Godfather.
The American Film Institute ranks him as the fourth-greatest movie star whose debut occurred before 1950.
In 1999, Time magazine put him on the list of 100 Most Important People of the Century. Let's take a look at pictures of young Marlon Brando. Let's see how he changed his appearance throughout the years.
1. Working on his body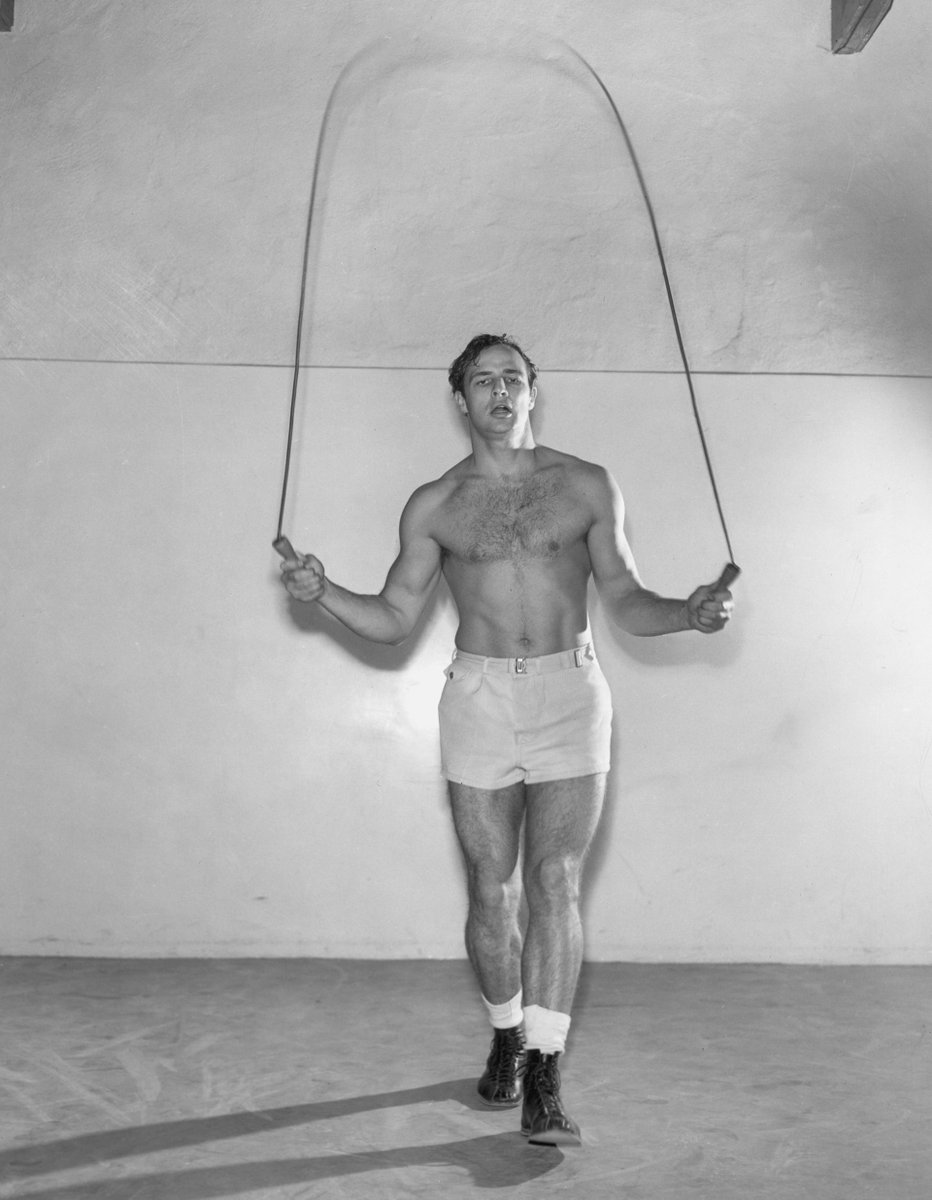 Back in the days, there were no high-profile gyms. You couldn't work out in fancy gyms. So, actors like Marlon Brando had to find other innovative ways to work out and exercise. Many still remember Brando as one of the sexiest men alive. And he exercised in a simple way, with a jumping rope.
2. Brando before stardom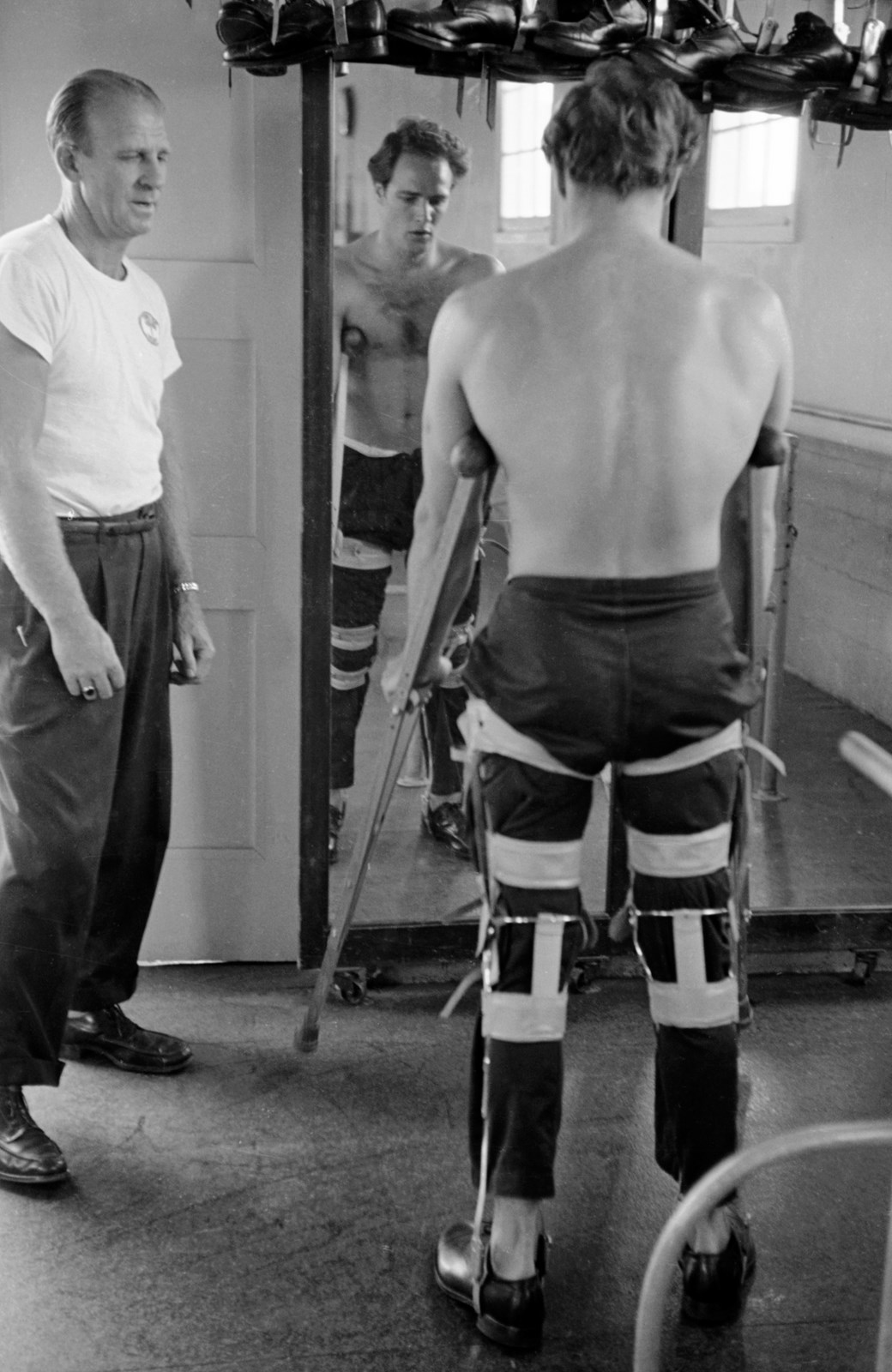 The photo first appeared in Time magazine. It shows young Marlon Brando before stardom. Just look at his surroundings. Does he look like one of the most influential people in the movie industry? Of course not.
3. Rebel Brando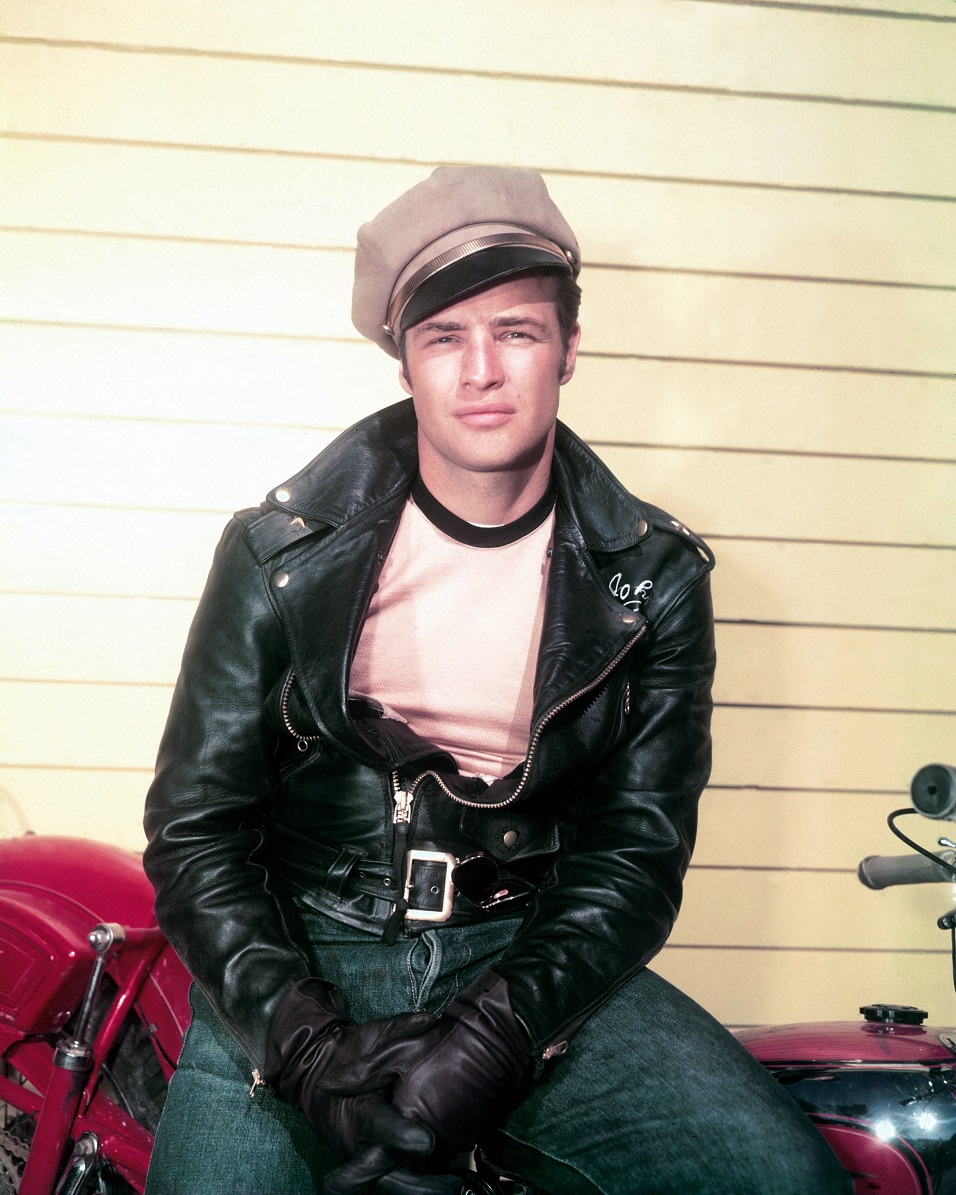 We said that one of his most iconic images is portraying Johnny Stabler. Men all around the world fell for him after that role. Brando was one of the original bad boys and rebels women fell for. Luckily, we can see that photo in color nowadays.
4. The Original King of Hot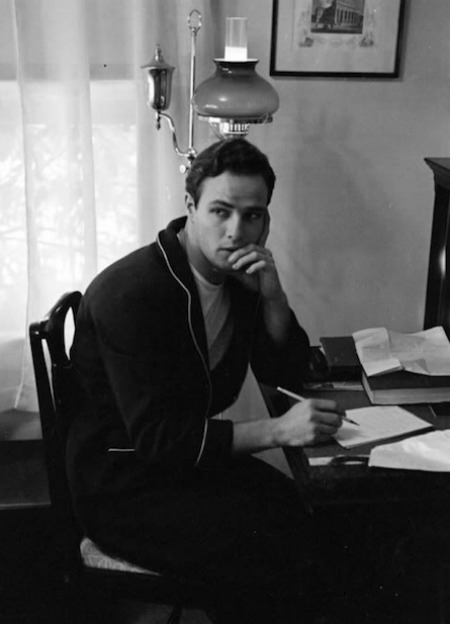 Nowadays, women fall in love with men like Joseph Gordon-Hewitt and Ryan Gosling. But back in the days, Marlon Brando was the original king of hot. You just couldn't find any flaw in him. He looked perfect. And he acted perfectly. Sounds too good to be true, right?
5. Just chilling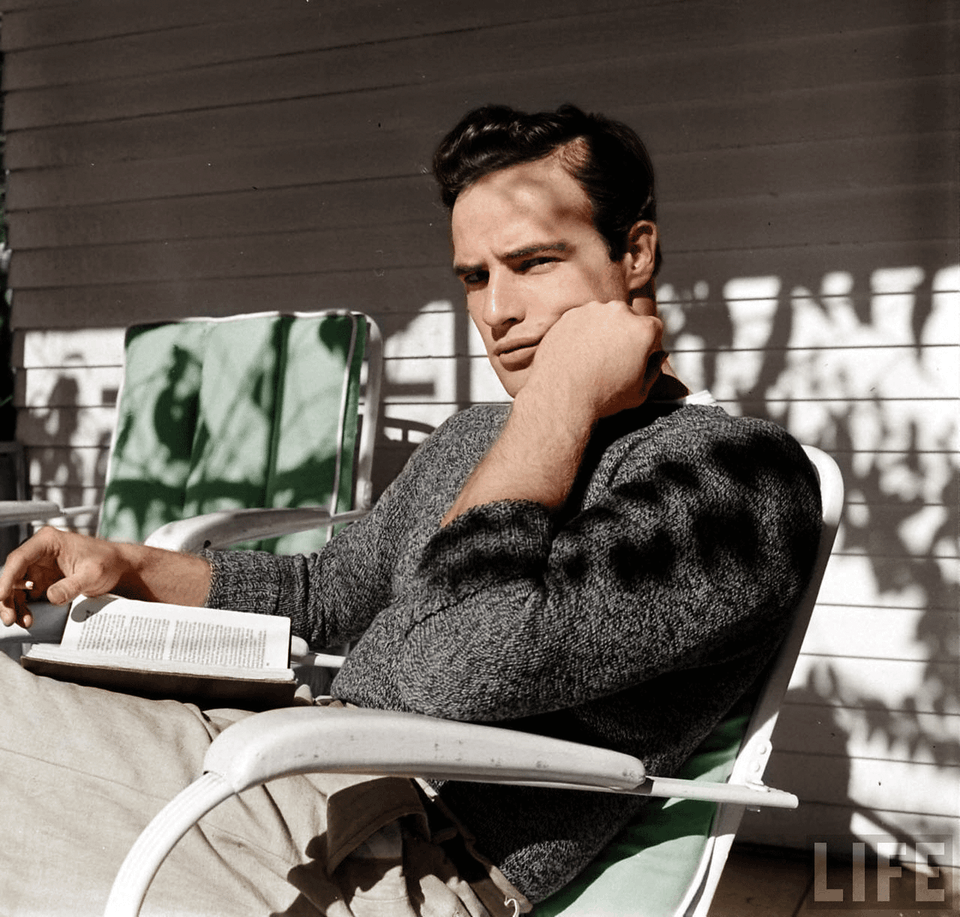 It is not all about the looks. You have to have the brains as well. Men nowadays take pictures of themselves in the gym, on the beach, or somewhere else where they can show off their amazing bodies. Marlon Brando looked hot and handsome reading a book in his backyard.
Now that is some amazing man, right?
6. The Beauty of Marlon Brando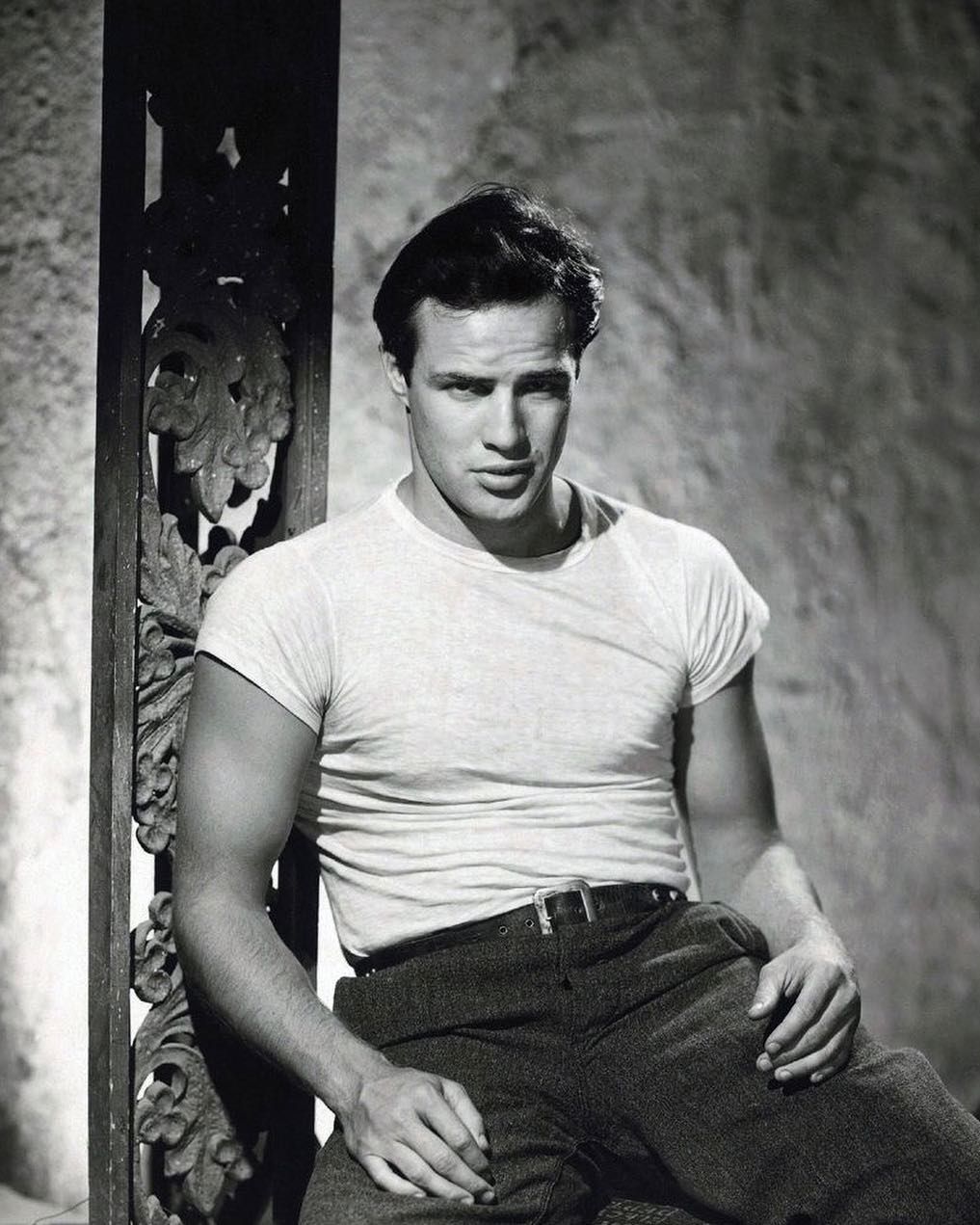 The best part about Marlon Brando? He looked amazing in simple clothes. All you need is a white short-sleeved shirt and a pair of jeans. That is it. No fancy jackets, no fancy shirts, no ties, no suits or anything like that.
7. Dressed-Up Brando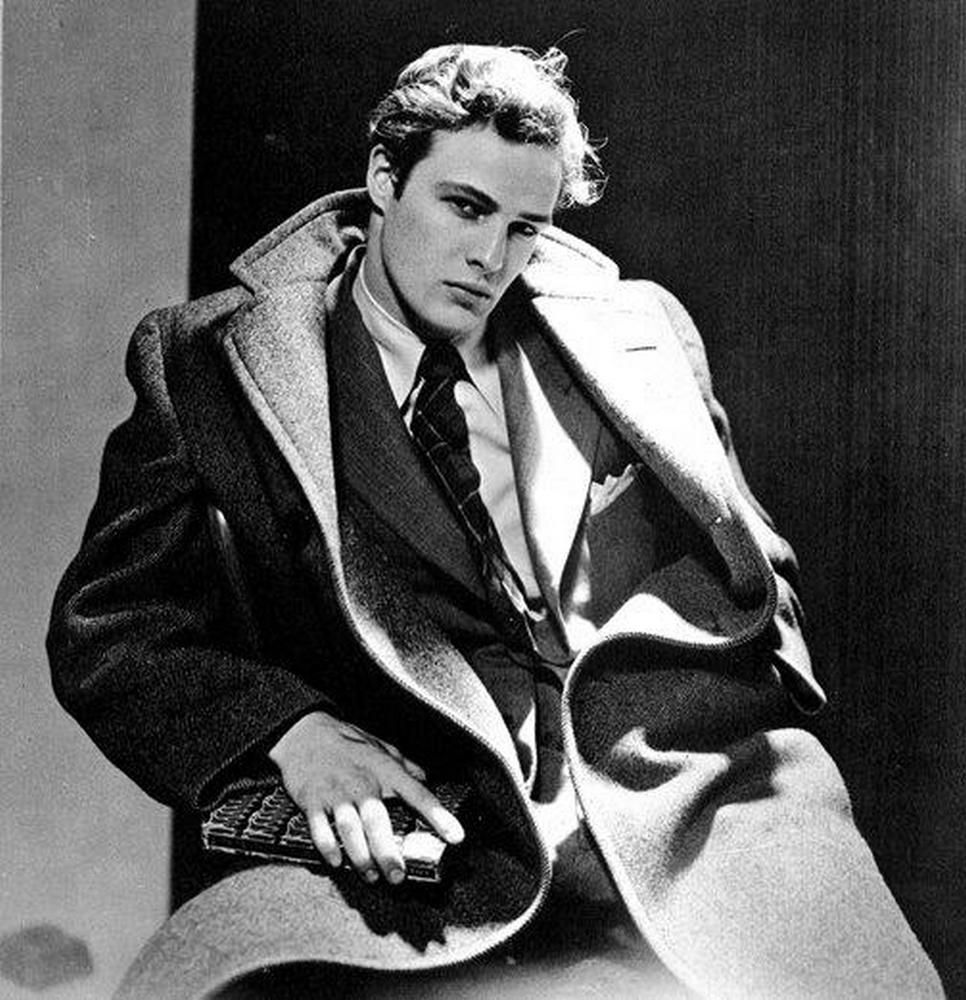 We said Marlon Brando looked amazing in a shirt and jeans. But when he put on a suit? Now that is a whole new level of hotness and handsome. He had style and class, we cannot ignore it. Fashion played a role back in the days as well.
8. Marlon at the Oscars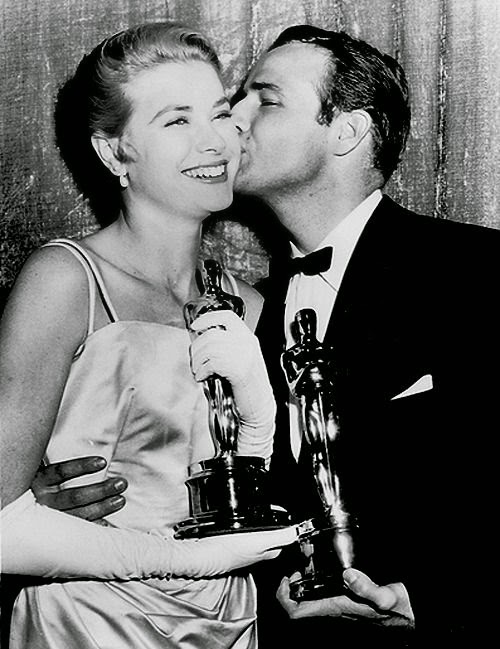 Marlon Brando won two Academy Awards during his career. He didn't accept the second one. But for the first one? He looked amazing accepting the award on stage. The movie On The Waterfront won 8 Oscars, a record back in the days. And the movie held that record for a while. Eva Marie Saint won Oscar for Best Actress in a Supporting Role.
This picture of Eva and Marlon after accepting their awards shows how much chemistry they had on and off the screen.
9. Marlon the Gentleman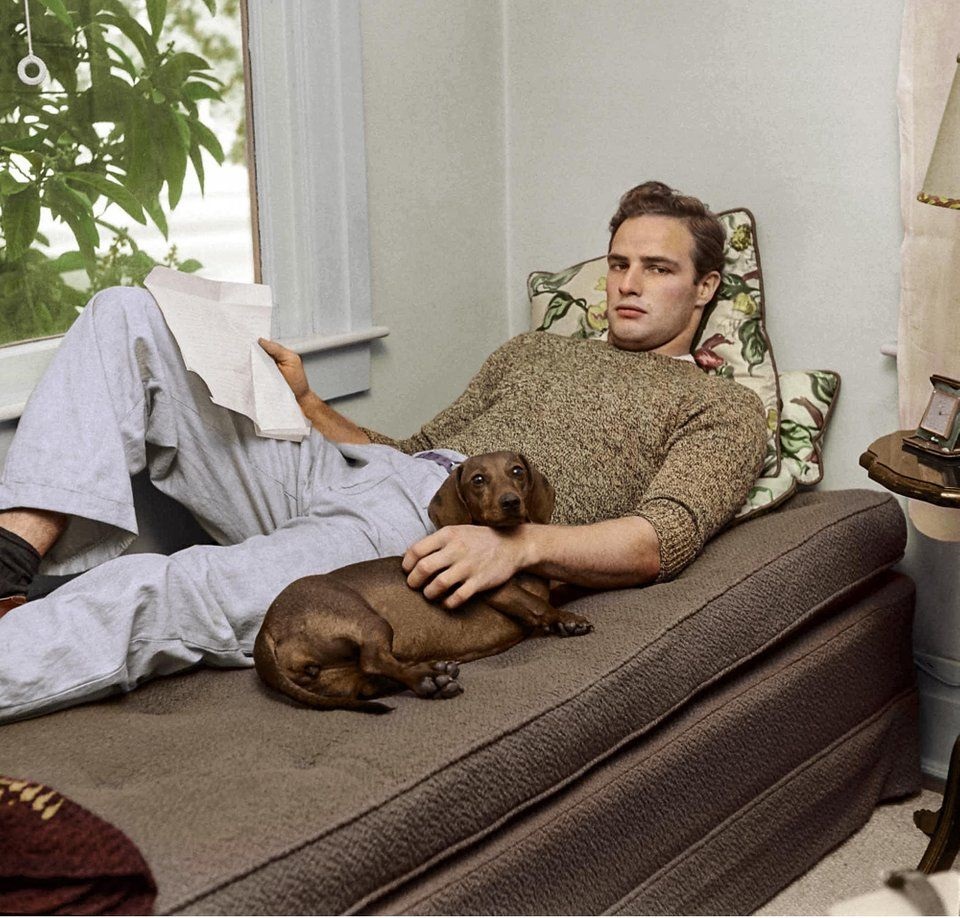 What looked amazing back in the days, looks amazing nowadays as well. A true gentleman appreciates every creature on earth. Man with a dog, now that is a classic photo, right?
Comments
0 comments