Did you know Krysten Ritter started as a model before making the jump to acting? Well, we can definitely see the potential there. Looking at Krysten Ritter's sexy pictures, you easily notice her unique beautiful body. Krysten likes to keep things more on the serious side. She maintains an image of a strong and independent woman. And she looks hot doing it.
Born in December 1981, Ritter is an American actress, musician, and model. She came to prominence by portraying Jane Margolis in the AMC drama series, Breaking Bad from 2009 to 2010. Krysten followed that role with two lead roles in Don't Trust the B—- in Apartment 23 and Jessica Jones. In 2019, she reprised her role as Jane Margolis in the Breaking Bad spinoff TV movie, El Camino.
Speaking of her modeling career, scouts noticed her at a local shopping mall during a modeling event. She was 15 at the time and looked tall, gawky, awkward, and skinny. During her high school years, she traveled to New York City and modeled there and in Philadelphia.
Ritter signed with Elite Model Management agency and Wilhelmina Models. During her modeling career, she did magazine, catalog, and runway work.
Following an audition for a Dr. Pepper commercial, she started her acting career. In the beginning, she got small roles in Mona Lisa Smile, and in the Off-Broadway play, All This Intimacy.
She also had guest roles in Gilmore Girls before getting the supporting role in Breaking Bad. And then things took up, with leading roles coming her way.
Besides acting and modeling, she also has a career in music. Ritter formed the indie rock duo Ex Vivian with her childhood friend, William Thomas Burnett. She sings and plays the guitar.
As one of the more mysterious women in Hollywood, Ritter always attracts attention. She maintains a low-key private life. But paparazzi still manage to scoop some hot pictures of Krysten Ritter. Today, we will take a look at some of the best sexy photos of Krysten Ritter.
1. Professional Photo Shoot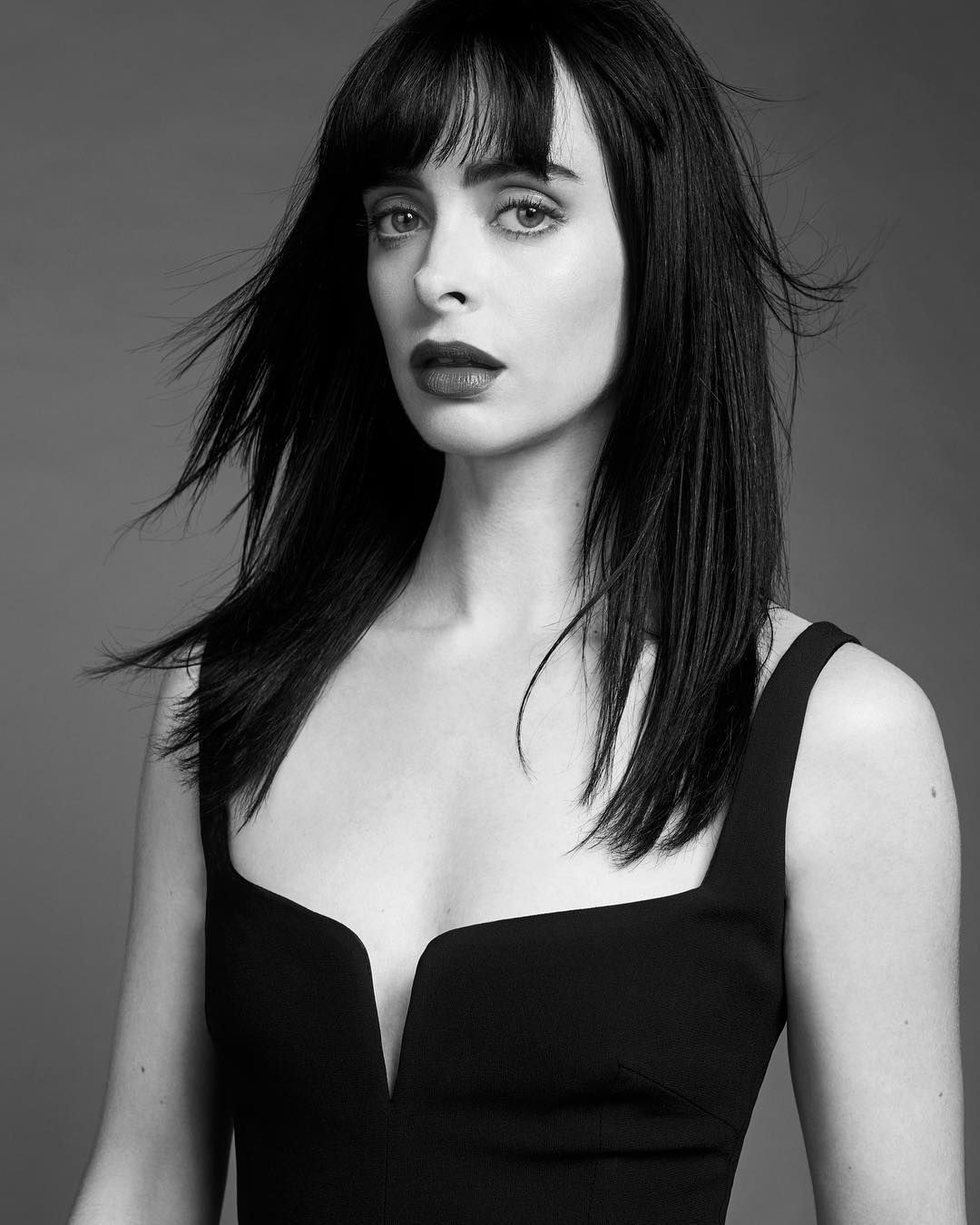 Even as her acting career took off, Krysten continues doing modeling gigs every now and then. And she looks great doing it. Why stop something you are good at?
2. The Dark Side of Krysten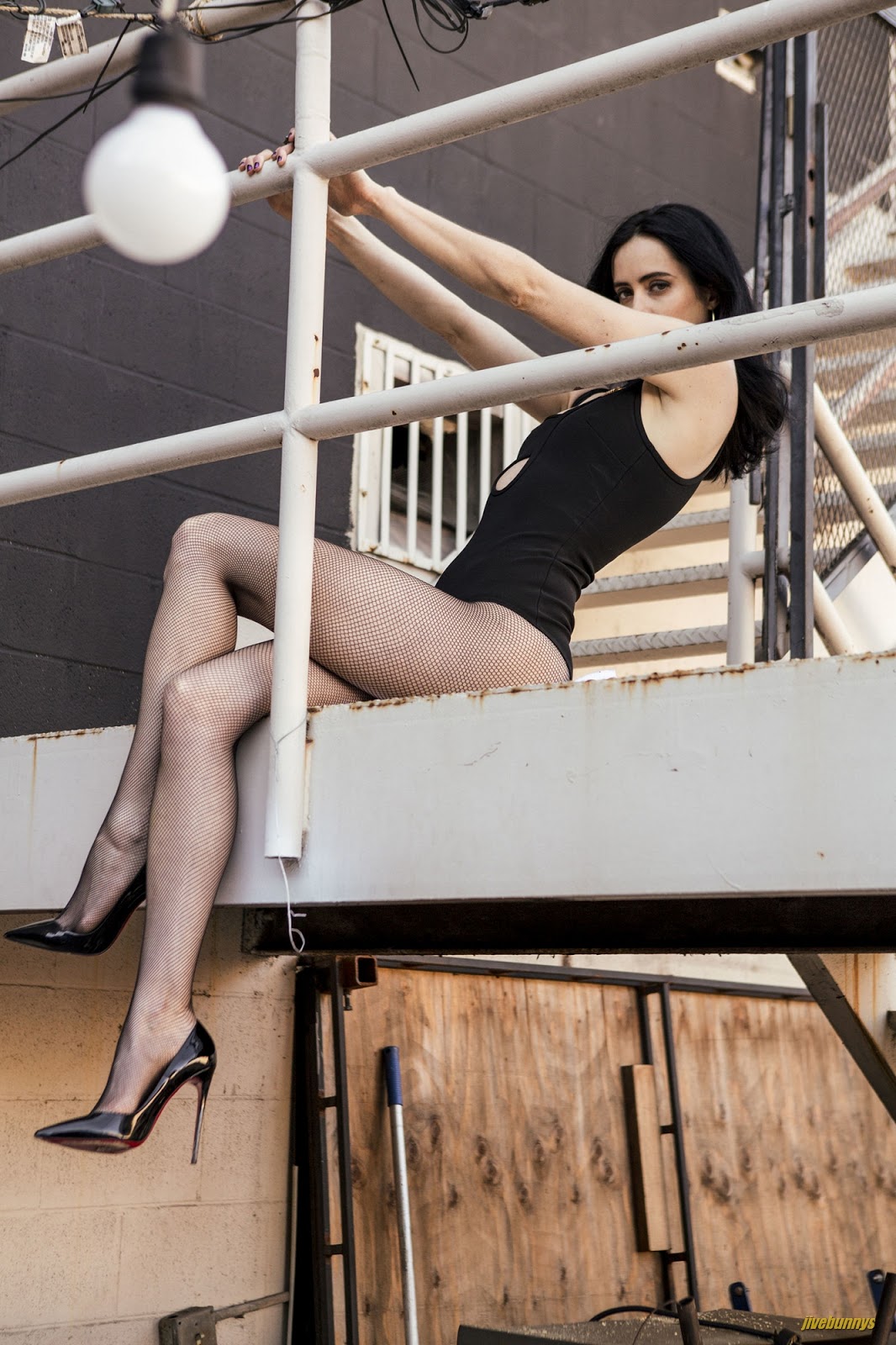 During the success of Jessica Jones, Krysten did a sexy photo shoot talking about the darkness of her role. And she talked about how she has a dark side as well sometimes. We have to say, she looked amazing and hot in this photo shoot.
3. Strolling The City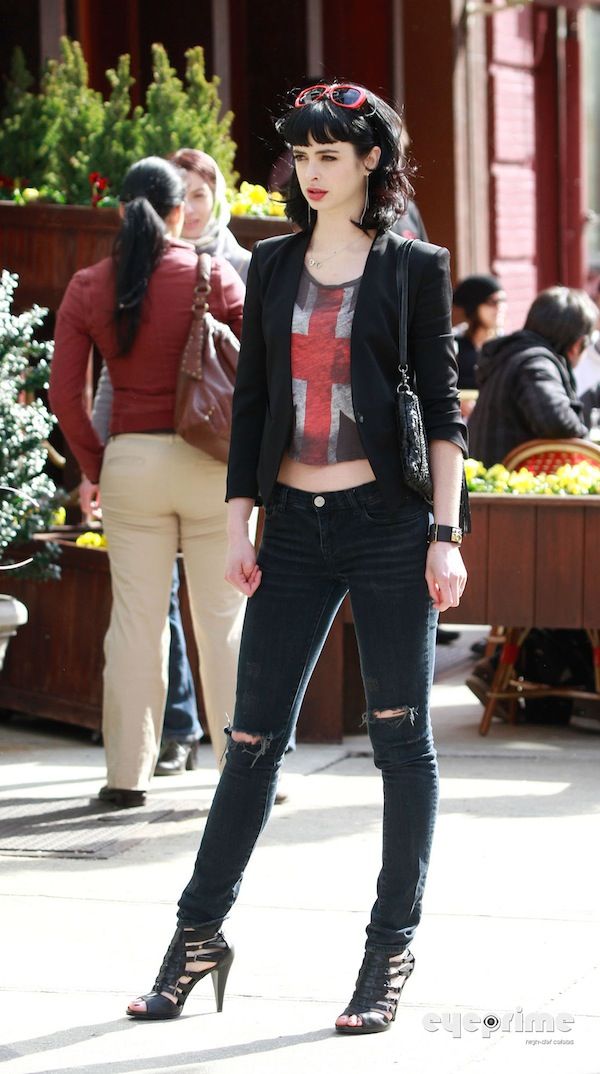 One thing about Ritter, she is a skinny girl. She looked skinny as a teenager and looks skinny now. That is why she can pull off skinny jeans without any issues. And that is usually her go-to outfit for strolling through the city. Skinny jeans, some jacket and a common shirt.
4. The Sex Bomb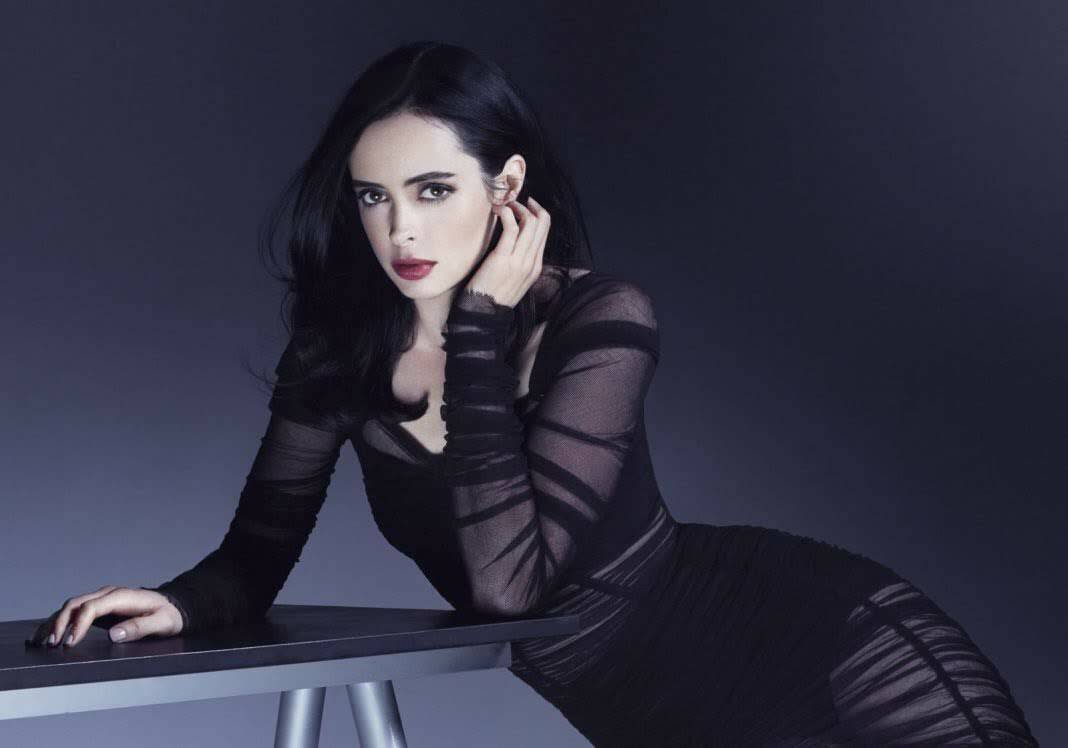 Jessica has made it to a couple of the most beautiful and sexiest woman alive lists during her career. And we can see why. As a former model, she knows how to "make love with the camera". And the result is hot photos of Krysten Ritter. Just look how stunning she looks in this tight dress.
5. Krysten Ritter Bikini Photo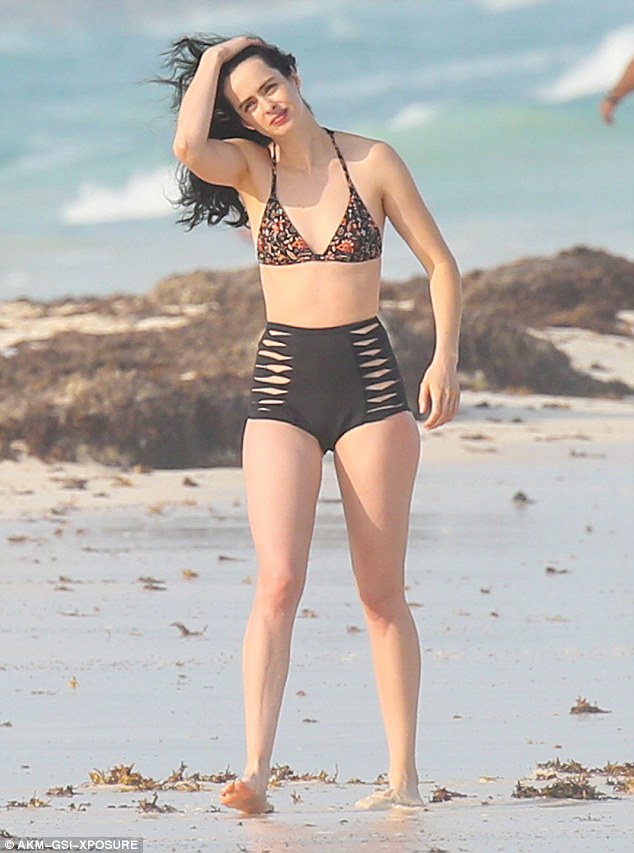 You cannot find many Krysten Ritter in bikini photos. After all, she doesn't expose herself to the public. And she doesn't post those types of photos on her social media accounts. But every now and then, the paparazzi manage to catch her relaxing on the beach.
6. Krysten in Jessica Rabbit Outfit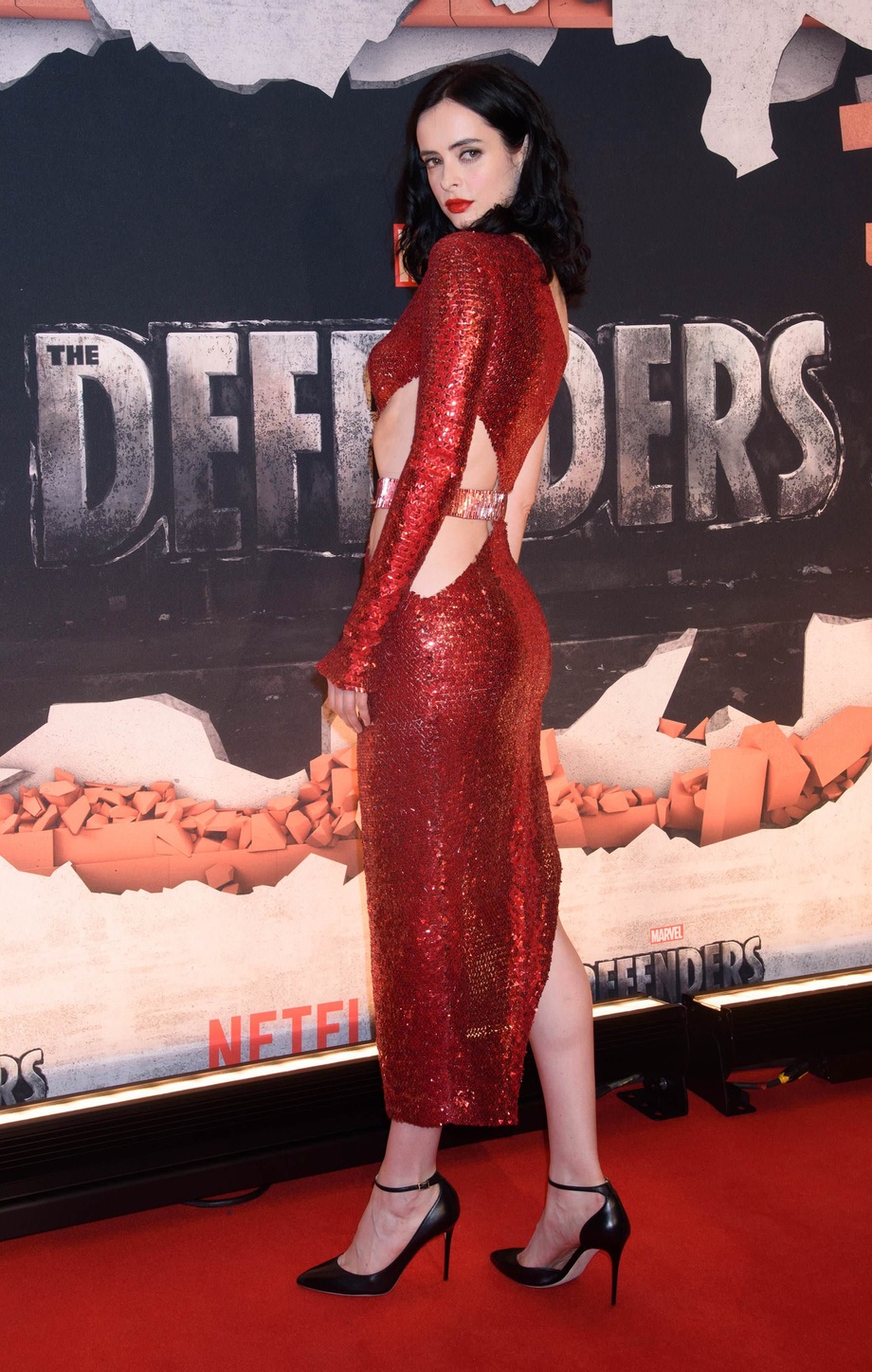 A lot of celebrities try to copy the Jessica Rabbit red dress. But only a few of them manage to pull it off. Krysten is one of those ladies. Her dark hair and unique mystery fit perfectly with the red sparkling dress.
7. So Good You Have to See it Twice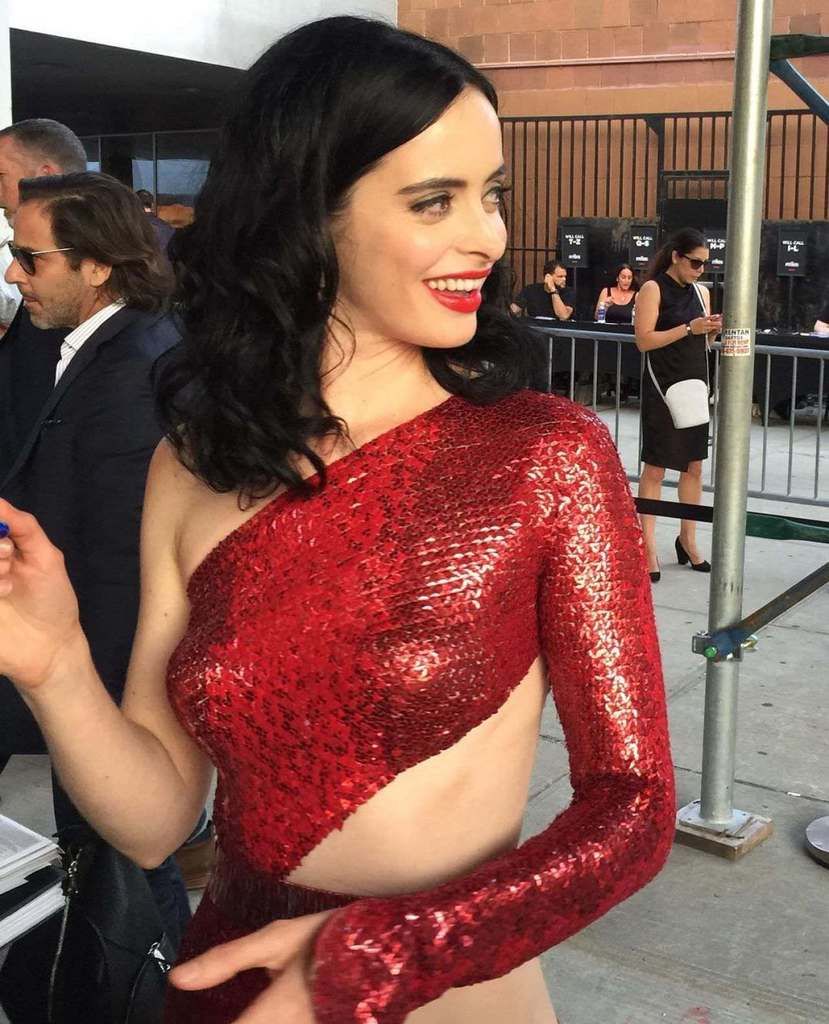 Here is another photo of that Jessica Rabbit-inspired red sparkling dress. We just cannot get enough of Krysten and her beautiful body in a tight dress.
8. At the Red Carpet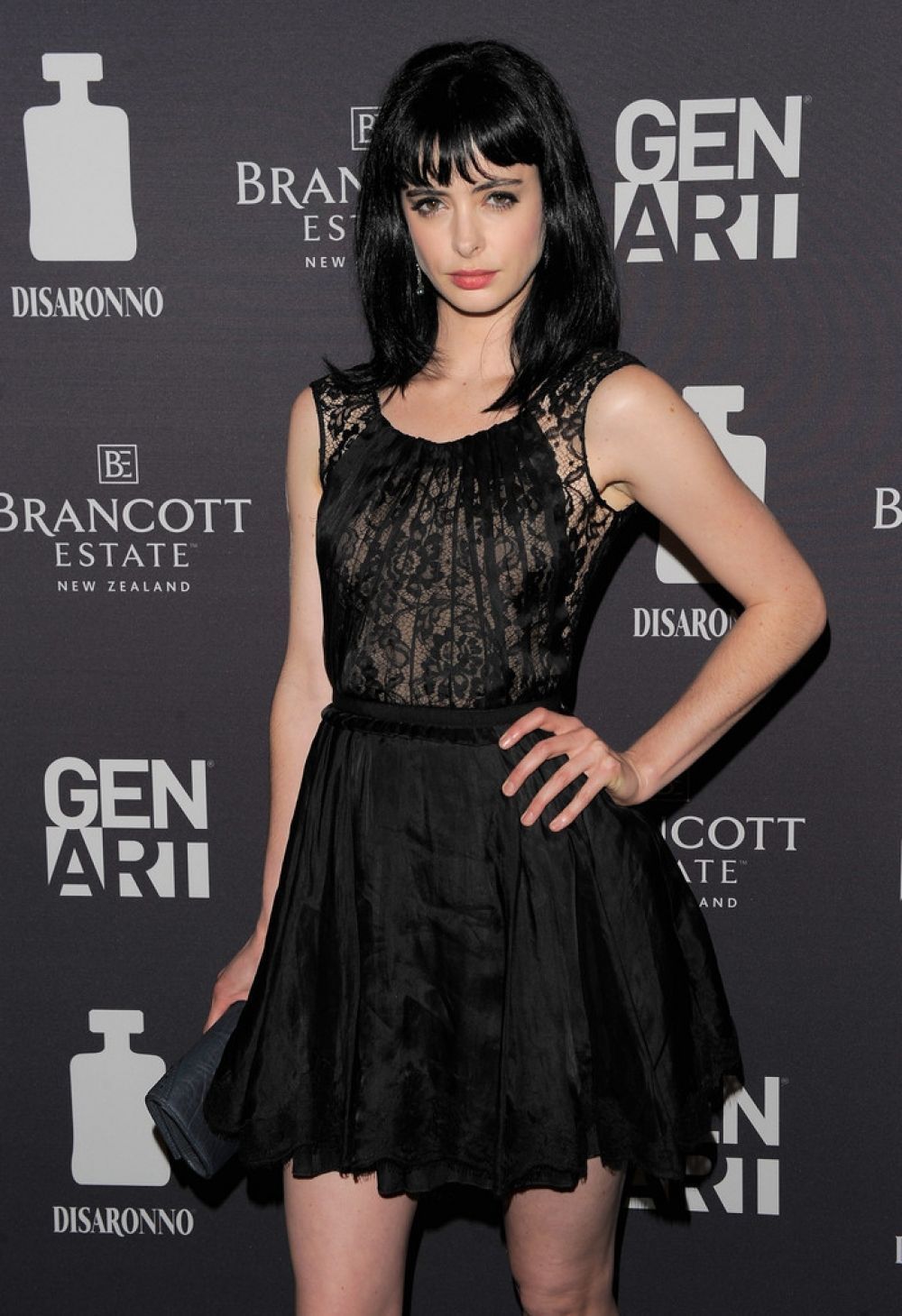 Why do we love these red carpet sexy photos of Krysten Ritter? Because she can pull off almost anything. Give her a tight dress, and she will wear it perfectly. Or give her a no-bra lace dress, and she will look even more beautiful.
9. Magazine Covers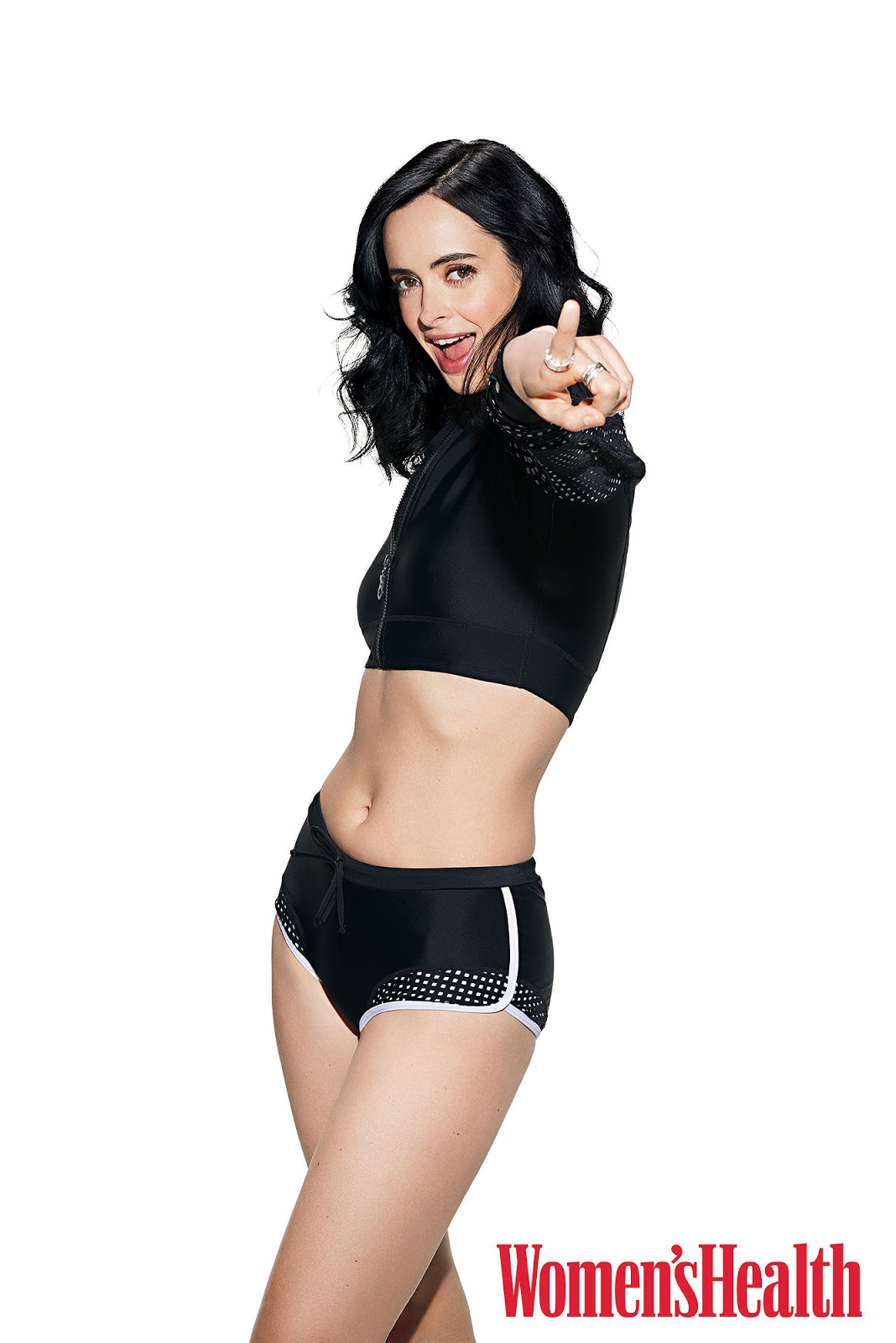 As a former model and beautiful actress, Krysten often appears on the cover of magazines. And they make hot pictures of her. This one is for Women's Health. And in the interview for the magazine, she shares her childhood trauma. She got bullied because she looked and acted differently.
10. Sexy Krysten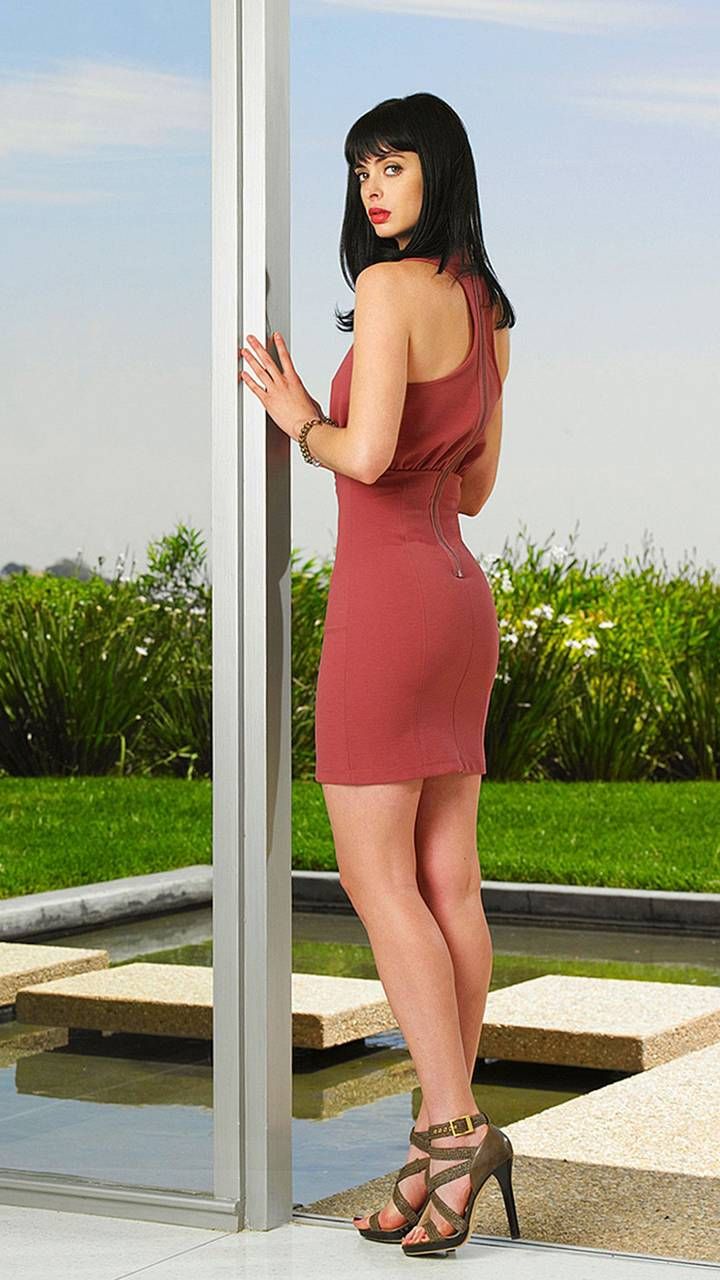 We love seeing Ritter in some tight dresses showing her toned body. No matter what she puts on, she looks amazing. One of her best features is her dark and unique mystery charisma. That is how she manages to put a spell on people from the moment they see her.
11. Showing Her Toned Bikini Body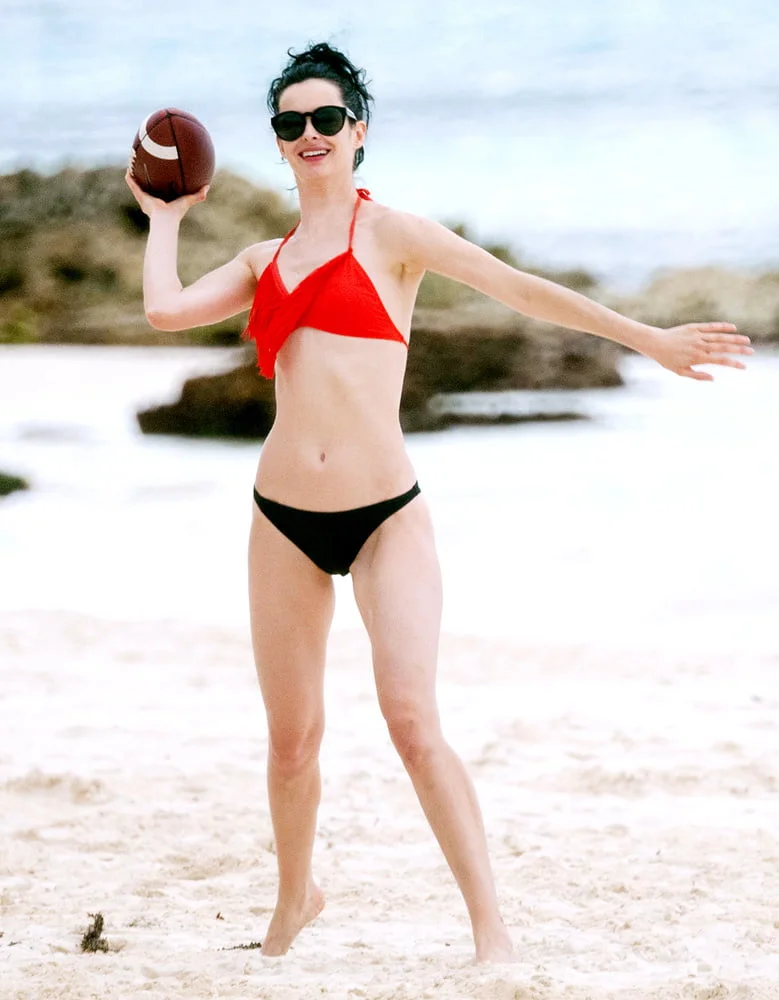 We saw some bikini pictures of Krysten Ritter. This is from her holiday in Mexico during the Jessica Jones years. Playing a superhero requires a toned body. And Ritter definitely achieved that. She shows it in an unusual bikini top.
12. Relaxing at Home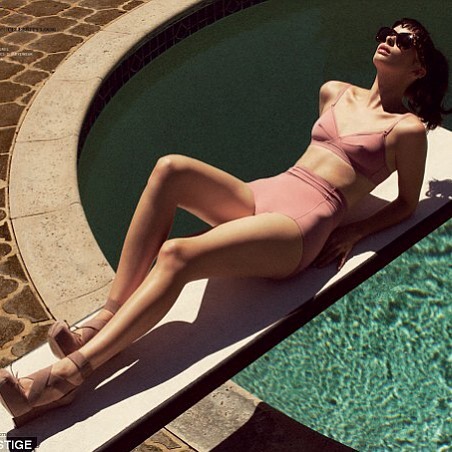 When you live in Los Angeles and you have a house with a pool, it would be a shame not to use it. Krysten has no problem showing her body in a bikini with her fans on social media.
13. The Bad Girl
We can definitely see Krysten Ritter playing a bad girl or a villain. She has that darkness in her. And in a good way. Just look how sexy she looks like a bad girl on a motorbike.
14. Casual Photo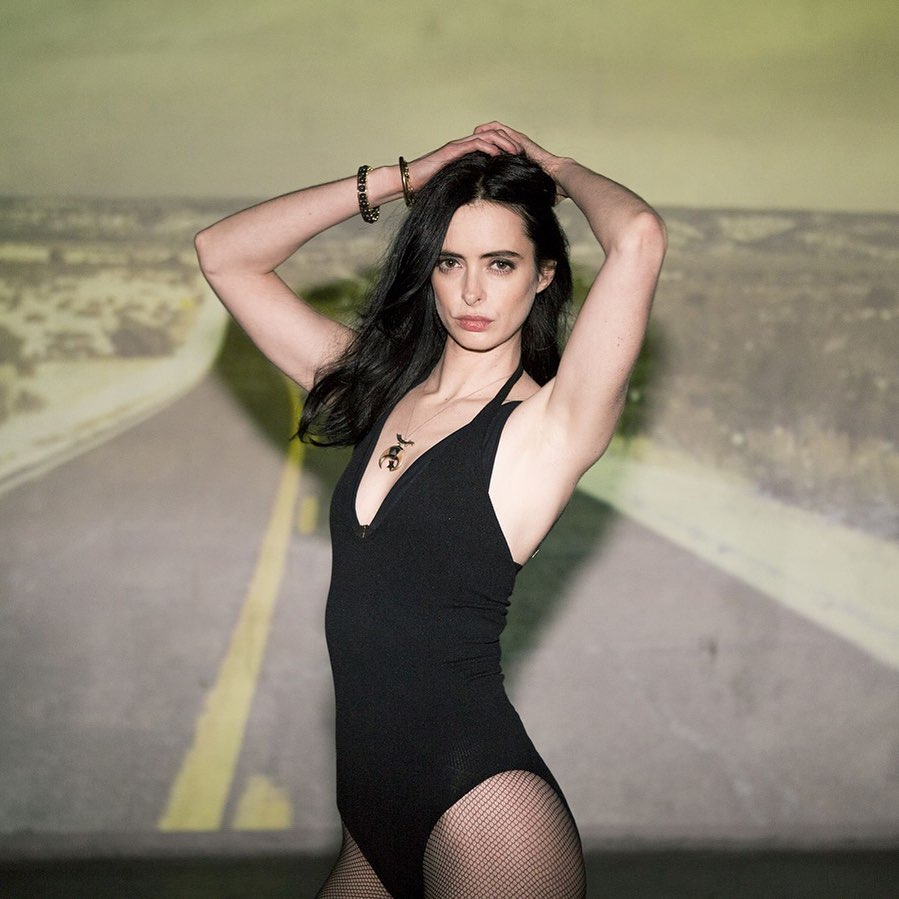 Krysten used the caption "Casual" for this post on her social media network account. Well, if this is casual for the actress, we are all for it. Definitely one of her sexier photo shoots.
Comments
0 comments