| | |
| --- | --- |
| Real Name: | Kayla Laws |
| Birthday: | December 19, 1986 |
| Net Worth | N/A |
| Height: | 155 cm |
| Occupation: | American Actress, Director, Producer, Real Estate Agent |
Kayla Laws has faced adversity and overcome significant challenges in her life. Born and raised in Sherman Oaks, California, she eventually moved to Woodland Hills and continued her studies at Ivana Chubbuck Studios in Hollywood. As a talented actress, director, and producer, Kayla Laws has made a name for herself in the entertainment industry
However, her journey was not an easy one. In her personal life, Kayla has struggled with and survived a harrowing hacking experience. Despite these experiences, she managed to turn her life around and build a successful career, including becoming an accomplished real estate agent for Coldwell Banker Realty in Los Angeles, California.
Her resilience and determination make Kayla Laws a shining example for those facing challenges in their lives, demonstrating how strength and perseverance can lead to success in both personal and professional endeavors.
Early Life and Education
Kayla Laws was born on December 19, 1986, in Sherman Oaks, a neighborhood in the San Fernando Valley region of Los Angeles, California. She is the daughter of Charlotte Laws and Charles Parselle. Growing up in California, she spent most of her childhood in Sherman Oaks before later moving to Woodland Hills.
During her early schooling years, Kayla attended John Burroughs Middle School in Los Angeles, where she began to develop a passion for acting. To further hone her acting skills, she enrolled at Playhouse West, a renowned acting school in the city, before moving on to the prestigious New York Film Academy.
As her interest in acting continued to grow, Kayla decided to study at Ivana Chubbuck Studios in Hollywood, a sought-after acting school known for its innovative teaching techniques. She gained valuable insights into the world of acting under notable instructors during her time at this institution, which helped her understand the nuances of acting for the camera.
Apart from her extensive acting training, Kayla also explored the realm of comedy. She studied under the guidance of Frank Catalano at the LA Connection Comedy Theater. To further delve into the world of stand-up comedy, she attended a stand-up comedy class conducted by the well-known comedian Greg Dean.
Kayla Laws's diverse education and experiences, ranging from acting schools to comedy classes, provided her with a solid foundation in the entertainment industry. With her confidence and expertise, she showcased her talents in various projects, including her notable role in the film "All American Zombie Drugs."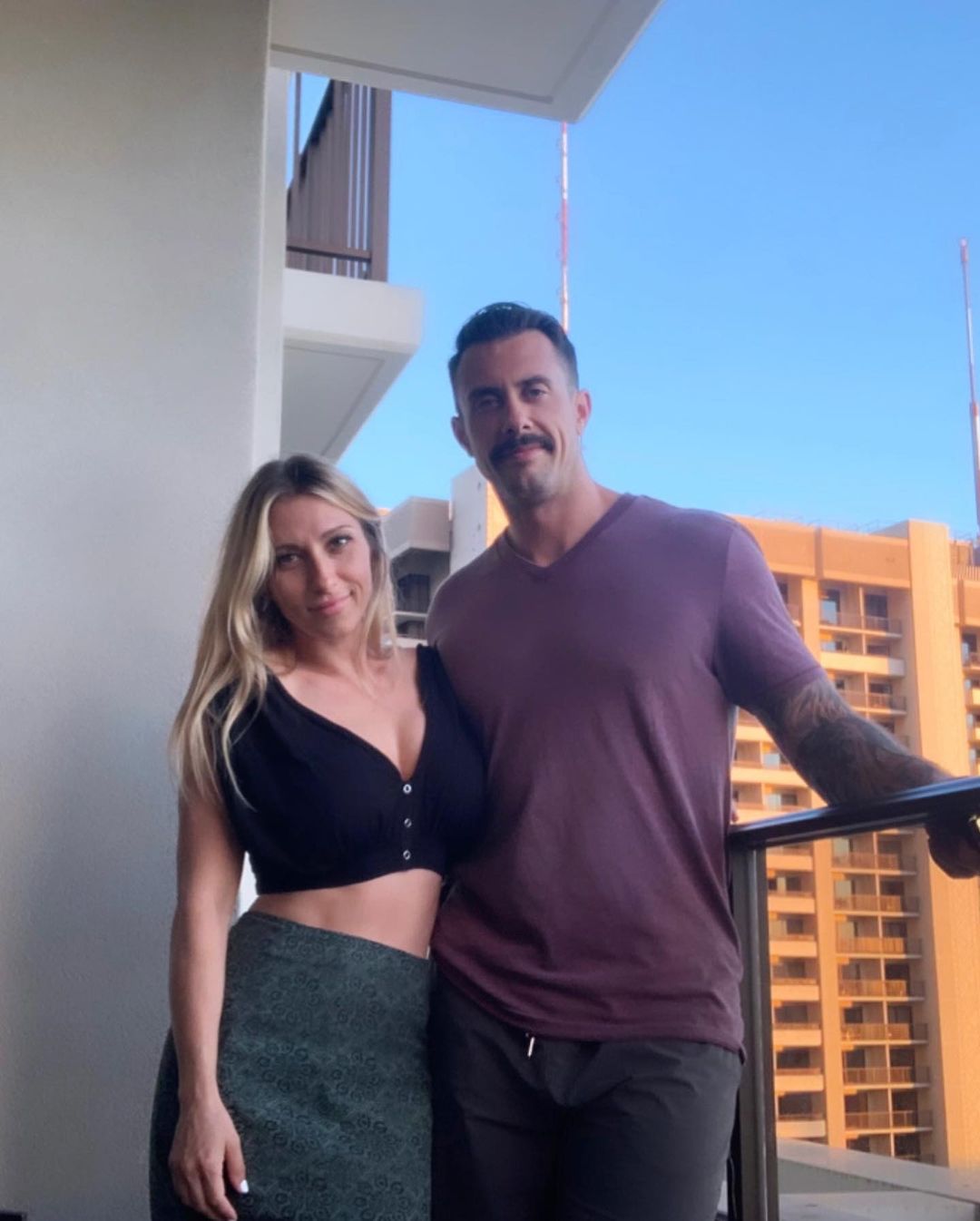 Career Path
Kayla Laws, born in Sherman Oaks, California, is a talented individual pursuing various careers in the showbiz and real estate industries. She initially stepped into the world of acting and gained recognition for her role as Candy in the adventure crime comedy film, All American Zombie Drugs. Kayla expanded her acting abilities by studying at prestigious institutions such as the New York Film Academy, Playhouse West, and Ivana Chubbuck Studios in Hollywood.
While establishing herself as an actress, Kayla faced a traumatic experience where her private photos were hacked and shared on a revenge porn website. Despite this horrific incident, she bravely fought for justice alongside her mother, Charlotte Laws, who led a tireless campaign against such criminal activities. Eventually, the revenge porn website's creator was brought to justice, and Kayla's courageous act garnered her public support.
Besides acting, Kayla Laws has also ventured into the real estate industry. She is an accomplished real estate agent at Coldwell Banker Realty, servicing Santa Clarita Valley and Ventura. Coldwell Banker Realty is a subsidiary of Coldwell Banker Residential Brokerage, owned by Realogy. Kayla showcases her commitment to her clients by maintaining an active Instagram account with the handle @listedbylaws, where she shares property listings and her experiences as a real estate agent.
Apart from her professional endeavors, Kayla Laws has also been featured in a documentary series on BBC, highlighting her experiences as a victim of revenge porn and her subsequent activism against such crimes. Her mother, Charlotte Laws, has written a book titled "Rebel in High Heels", chronicling their fight against revenge porn and celebrating their triumph in taking down a notorious website.
In summary, Kayla Laws has shown resilience and determination in her career as an actress, real estate agent, and activist against revenge porn. Her journey demonstrates her commitment to justice, integrity, and professionalism across multiple domains.
Involvement in Revenge Porn Law
Kayla Laws, a budding actress from Los Angeles, California, became an unfortunate victim of revenge porn in the hands of Hunter Moore, the man behind the controversial website "Is Anyone Up?". Moore, often referred to as The Most Hated Man on the Internet, hacked into Kayla's email account and posted her private images on his website.
Her family, led by Kayla's mother and anti-revenge porn activist Charlotte Laws, joined forces with attorney Charles Parselle in their pursuit of justice. Enraged by the lack of existing laws against such an offense, they began campaigning for the enactment of legislation to combat the issue of revenge porn.
Their case garnered national attention and the FBI started investigating Moore's activities on "Is Anyone Up?". Moore's platform allowed perpetrators to post non-consensual explicit images of people (primarily women), alongside their names and links to social media accounts. The website became notorious not only for revenge porn but also for the cruel comments and taunts from strangers that often targeted the victims.
Following several years of activism, their hard work paid off when Hunter Edward Moore was arrested in 2014. In addition to hacking claims, he was charged with enlisting his accomplices to aid in the invasion of privacy. The testimonies from victims, including Kayla Laws, further contributed to the mounting evidence against Moore. Ultimately, at Moore's sentencing hearing, he received a prison term of two and a half years.
Throughout her ordeal, Kayla Laws has been supported by her mother, attorney, and stepfather, who have all shown unwavering dedication to the cause. The exposure of her case led to necessary changes in legislation, strengthening the fight against revenge porn.
While the battle against revenge porn is far from over, the involvement of Kayla Laws and her family in catalyzing new laws has been a significant step in the right direction. As people continue to push for stronger legislation and pursue justice against those who seek to exploit and humiliate others, it is clear that their activism has made a lasting impact.
Personal Life
Kayla Laws currently resides in Woodland Hills, a neighborhood in Los Angeles, California. Laws is an American actress known for her role as Candy in the adventure crime comedy film "All American Zombie Drugs." In addition to her acting career, she also works as a real estate agent for Coldwell Banker Residential Brokerage, a company owned by Realogy.
In her personal life, Kayla Laws tied the knot with her long-term lover, Mr. Collins, on July 10, 2020. She changed her name to Kayla Law Collins after the marriage. Mr. Collins proposed to Kayla on November 21, 2019, and the couple had been planning their ideal wedding together.
Laws has a keen interest in the arts, studying at the prestigious Ivana Chubbuck Studios in Hollywood. She has been actively pursuing her acting career in Los Angeles, which is well known for its vibrant arts scene and opportunities in the entertainment industry.
While Kayla Laws's personal life maintains a confident and knowledgeable presence in both her professional and private realms, she continues her acting and real estate careers in the bustling city of Los Angeles, California.
Comments
0 comments