Born April 1996, Katherine Langford is an Australian actress. Did you know she had a role in Avengers: Endgame? Well, they removed her scenes from the original movie. But we might see her in future Marvel movies. And when you get a role in the MCU, your popularity goes through the roof. And then Katherine Langford's sexy pictures appear.
Born in Perth, she spent her childhood in a riverside suburb of Perth. She started taking voice lessons with Heidi Lake in 2005 and received classical, jazz, and contemporary vocal training.
During her time at high school, Langford developed an interest in medicine and politics. And then in 2012, she attended a Lady Gaga concert, inspiring her to learn to play the piano. She learned to play and then shared videos of herself singing three original songs.
By the time she graduated high school, she developed an interest in acting. But every acting school rejected her application. The reason? Simple, she was too young and didn't have enough experience.
So, Katherine enrolled in acting classes and workshops in Perth, juggling between part-time jobs in the process. She later found an agent.
In the beginning, Langford started appearing in independent movies. After a couple of movies, she had her breakthrough role in the Netflix television series, 13 Reasons Why. From 2017 to 2018, she portrayed Hannah Baker in the series. This role earned her a Golden Globe Award nomination.
And then, roles kept coming. She appeared in the movies Love, Simon, Knives Out, and Spontaneous. In 2020, she appeared in another Netflix series, Cursed.
As for her MCU appearance, in October 2018, she got cast in Avengers: Endgame. Katherine got to play a teenage version of Tony Stark's daughter, Morgan. But directors cut her scenes, believing that change in actors would confuse the audience. And they realized the audience had no emotional connection with the older version of the character.
Stay tuned, with Marvel planning a lot of younger characters for their MCU movies, we might see Katherine as teenage Morgan.
And when that happens, we will have even more sexy pictures of Katherine Langford. Let's check some of her hottest pictures until now.
1. Sparkling Dress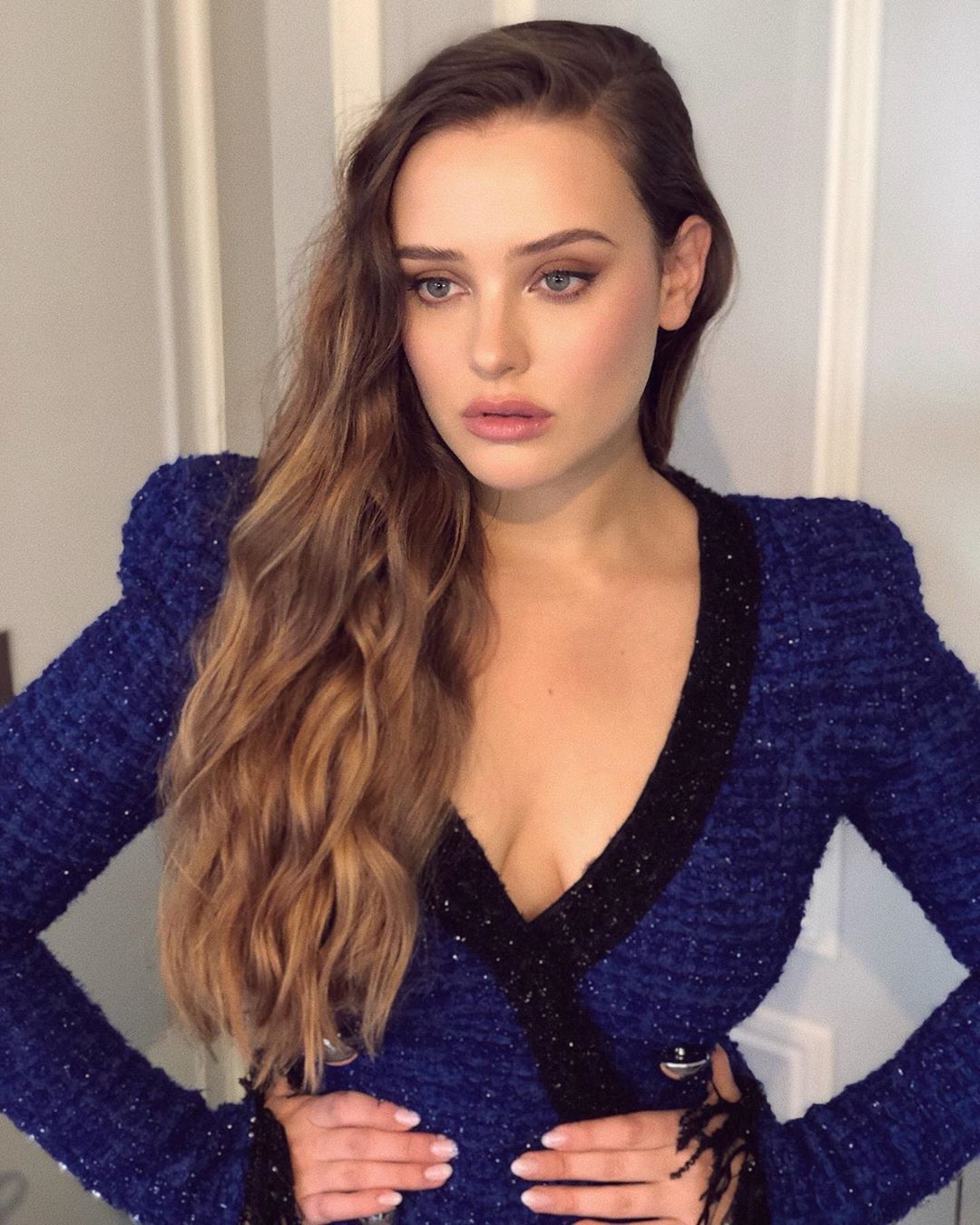 Katherine is one of the younger celebrities in Hollywood. She got famous in the past few years and started appearing often on the red carpet. We see her in a sparkling dress, revealing a bit more cleavage.
2. Young Looking Katherine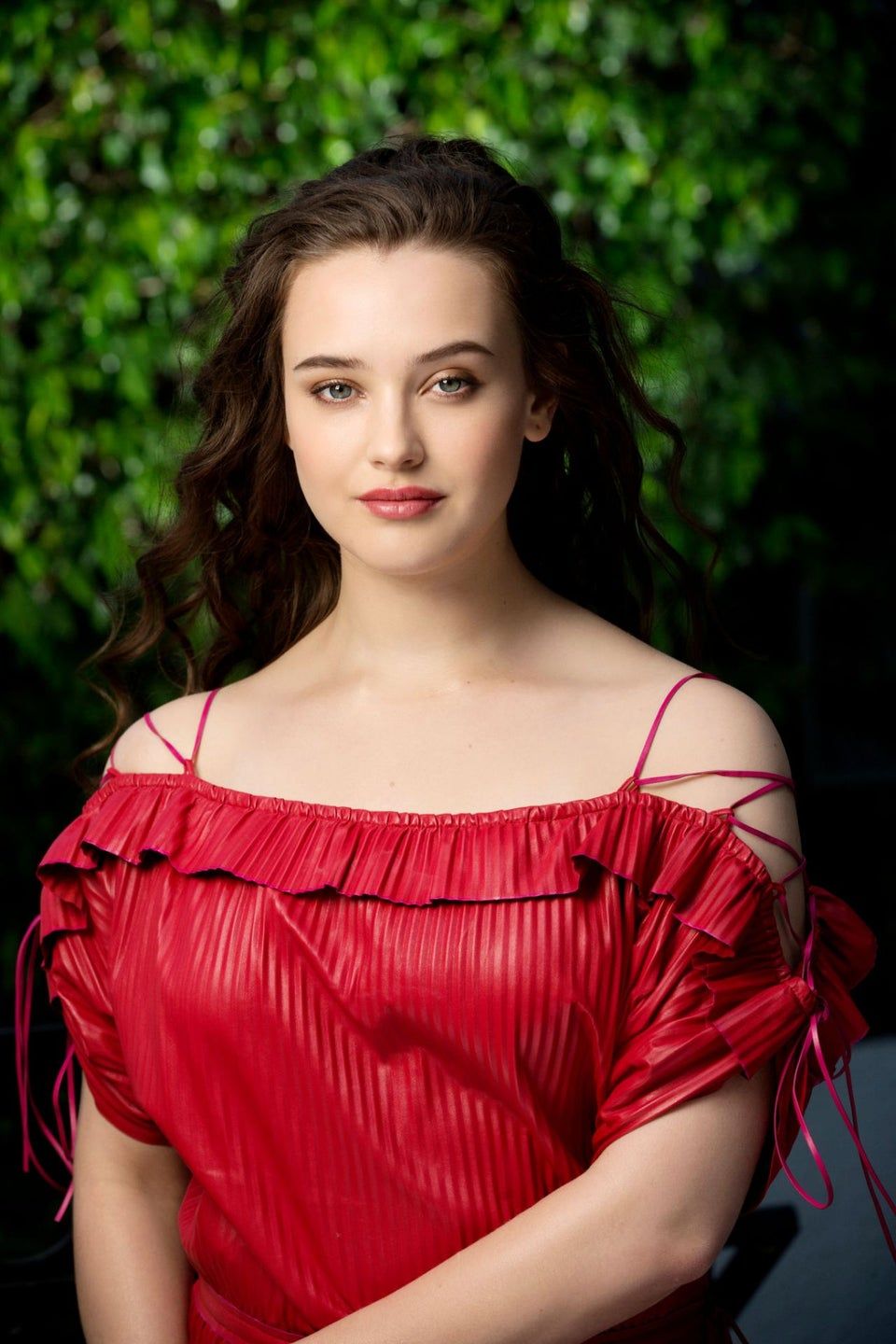 Katherine is still in her 20s. Sometimes she appears looking sexy on the red carpet. And sometimes, she opts for a more youthful-looking outfit for her photo shoots. Here, she looks like an everyday teenager in America. And looks beautiful in that role.
3. Fashionable Lady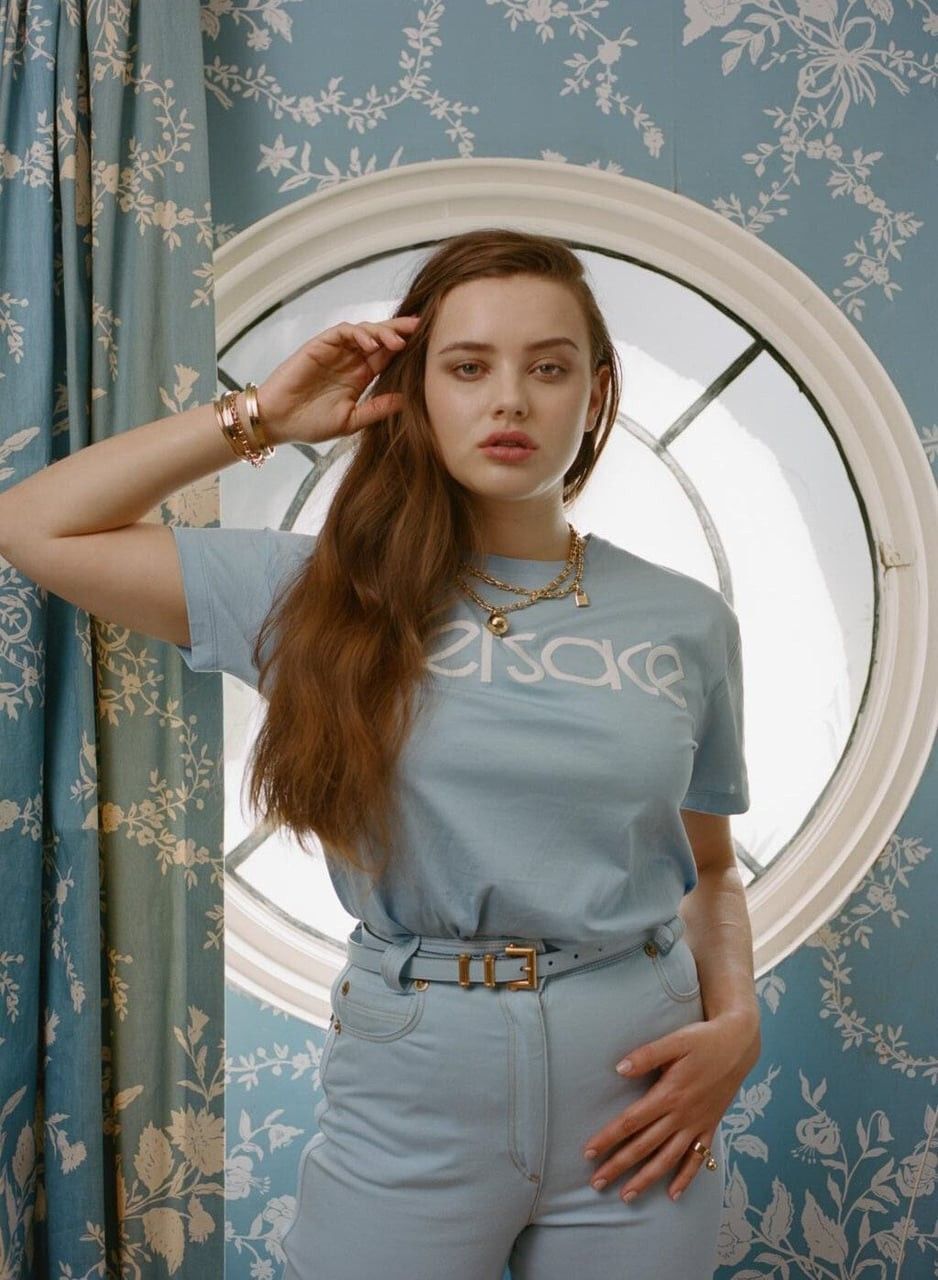 In the past few years, Katherine has done a couple of fashion photo shoots. Jewelry looks so glamorous on her. We can bet fashion brands cannot get enough of her.
4. The Eyes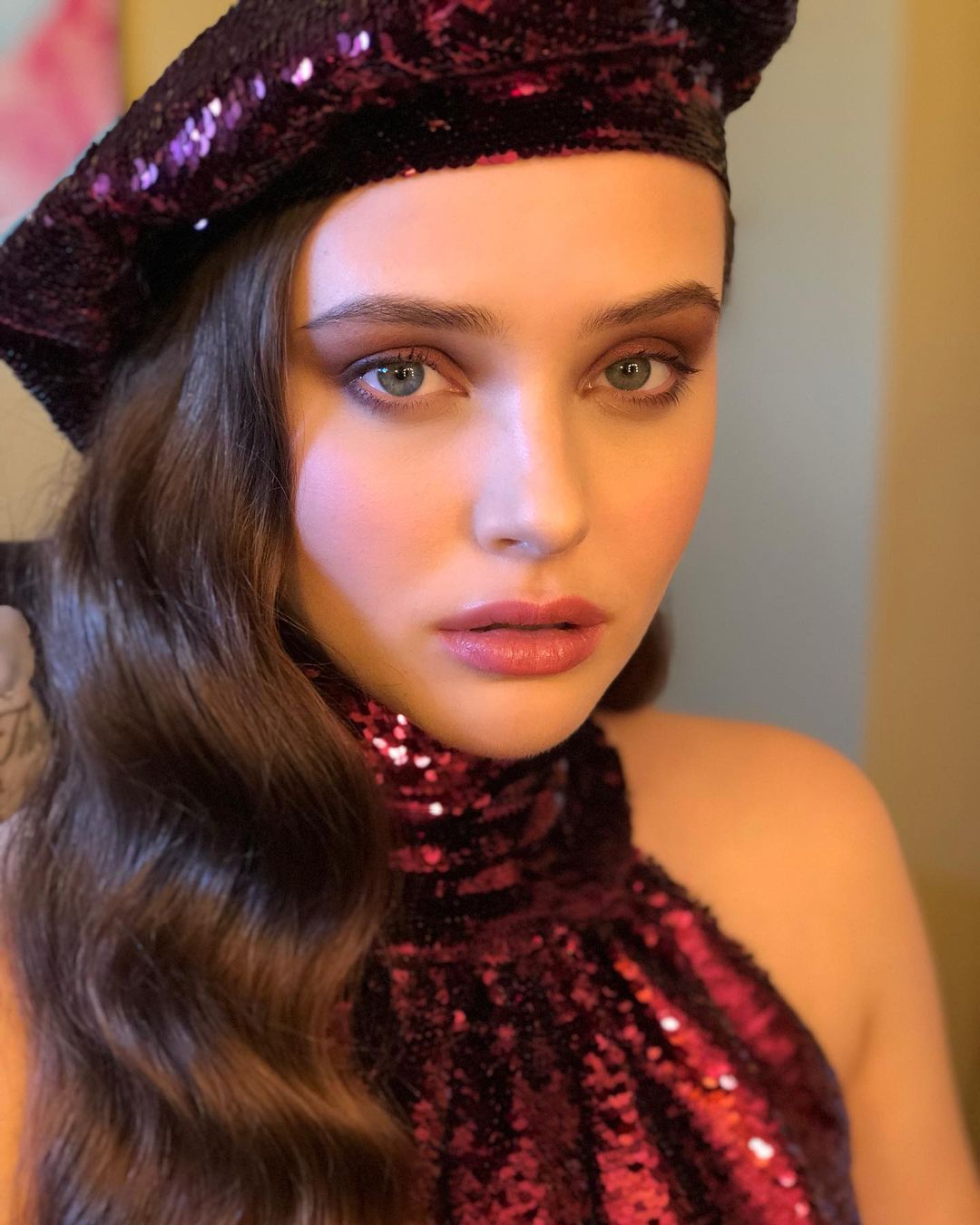 Sexy and confident women can seduce you with a single look. And that is a skill that Katherine definitely possesses. Just looking at her eyes will make you go crazy. Green eyes are a rarity, and this young lady has some of the most beautiful eyes we have seen.
5. Elegant Lady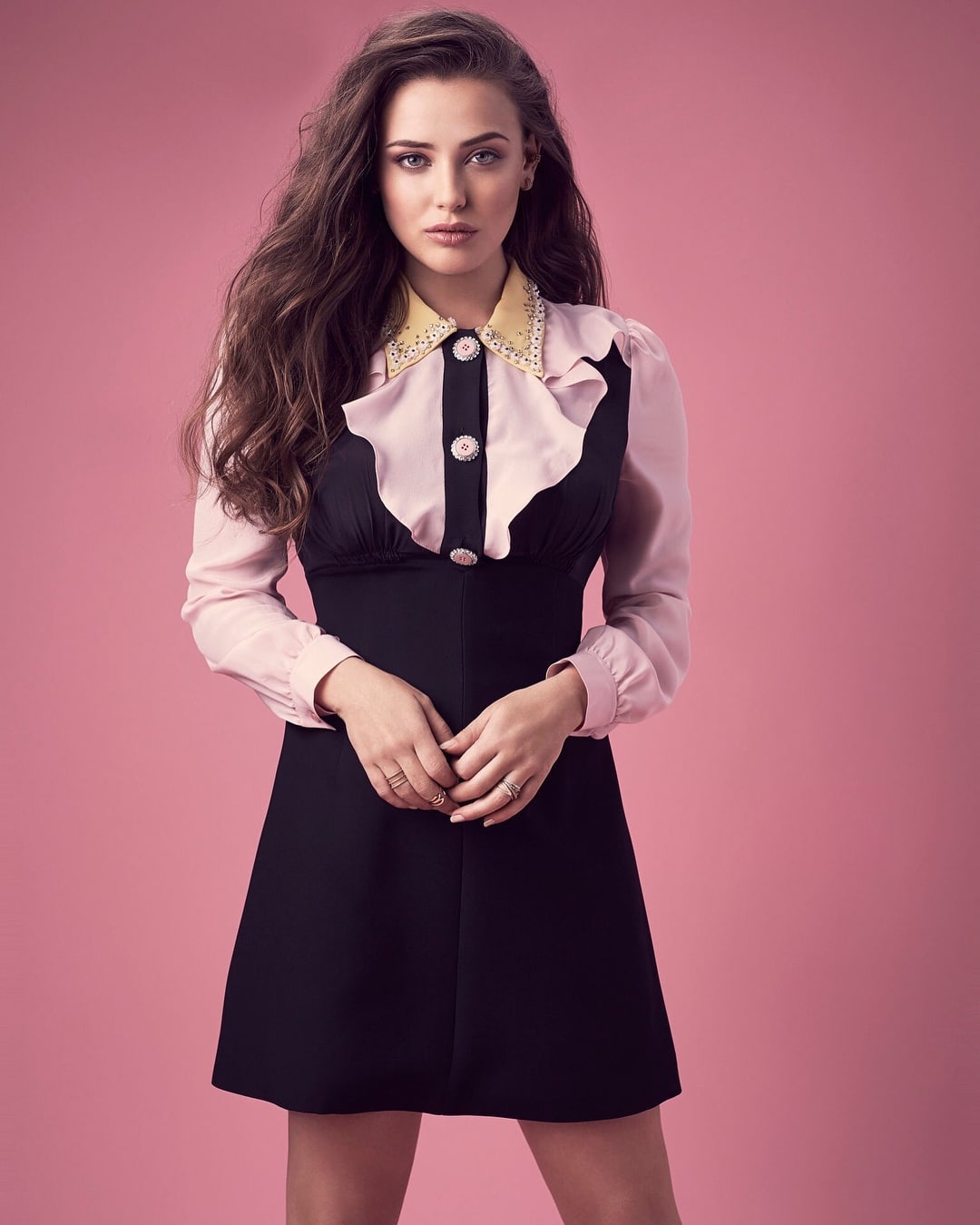 We had some youthful-looking sexy photos of Katherine Langford. And we had some sexy looking. Now, we move to an elegant outfit where she looks like a true lady. Sophisticated, classy, and oozing with confidence.
6. The Beauty Icon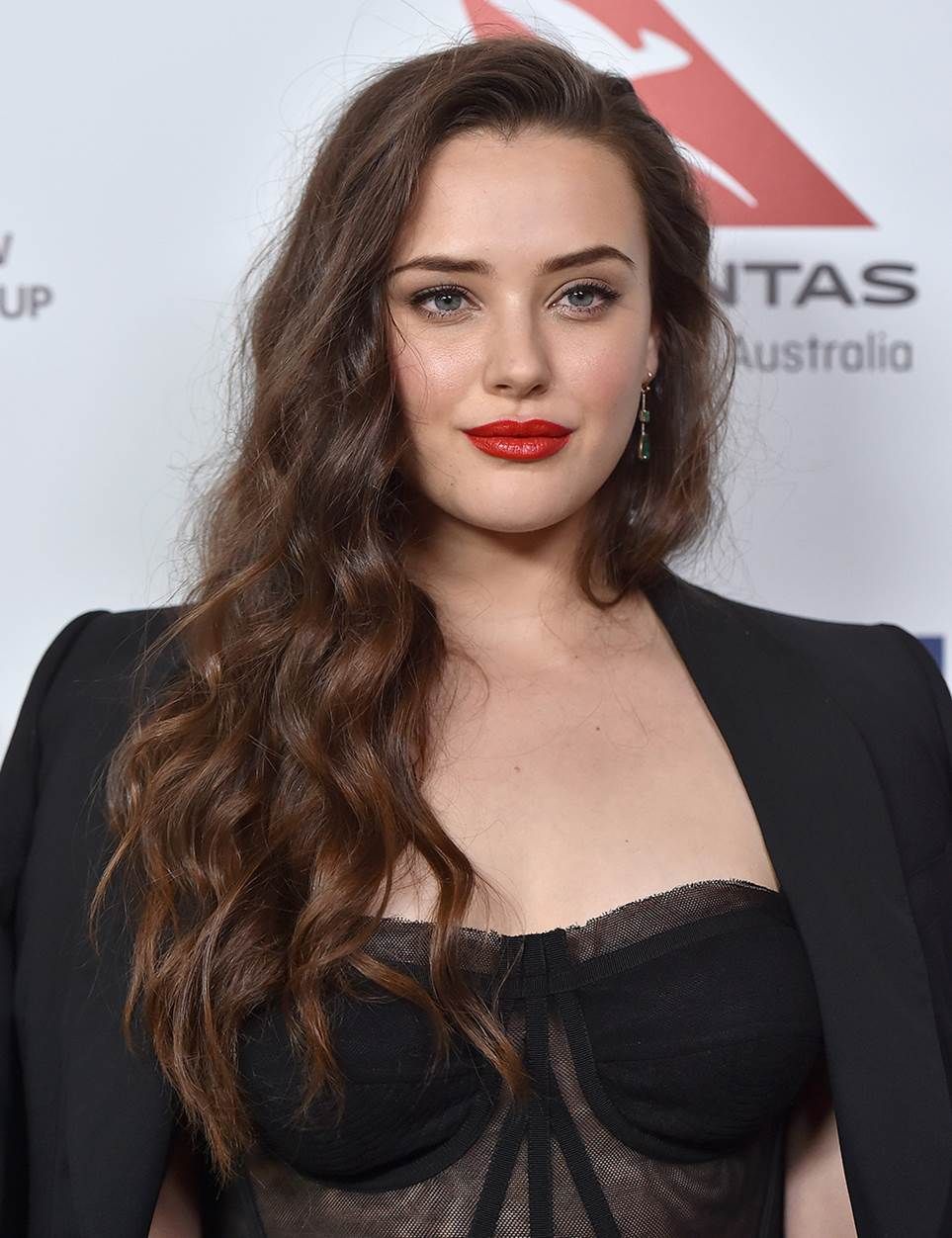 With her youth, Katherine brings a unique dose of sexiness to the red carpet. Fans love some of her fashion statements. And we can say for sure she belongs in the group of beauty icons.
7. Bringing Color To The Scene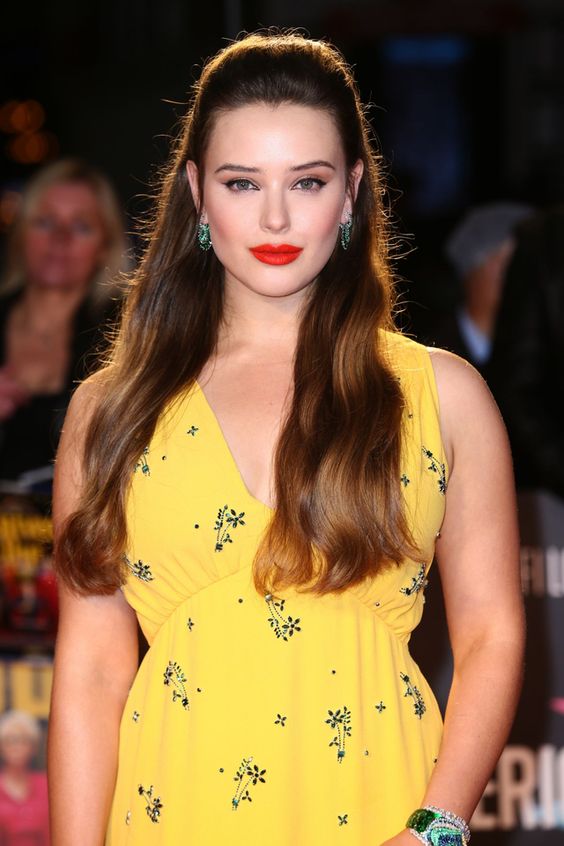 When it comes to the red carpet, most celebrities opt for a couple of classic colors. And that is when the younger generation comes in and brings a dash of color. You will rarely see a colorful yellow dress on the red carpet. But Katherine makes it happen and looks stunning in the process.
8. Entering The World Of Celebrities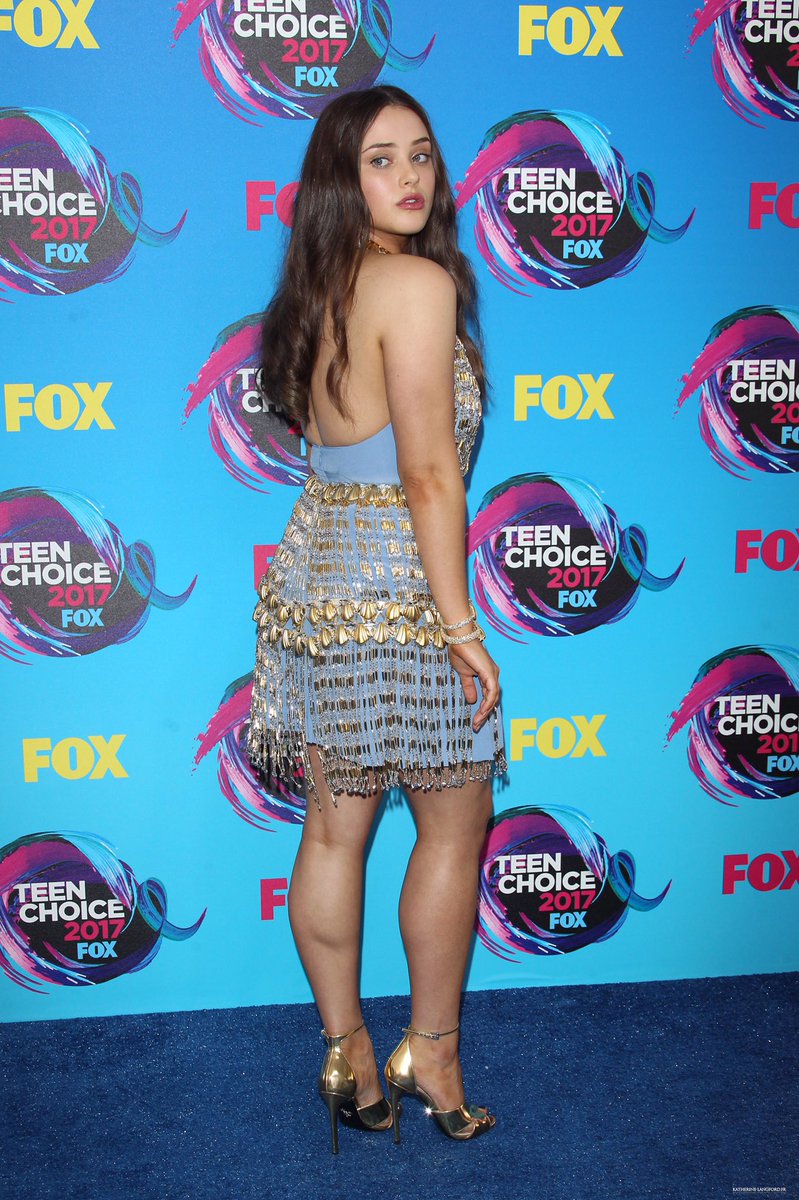 In 2017, Katherine got her breakthrough role in the Netflix series, 13 reasons why. This show catapulted her higher in the ranks of celebrities in Hollywood. And she got a couple of awards and nominations for her appearance in the show.
9. Greek Goddess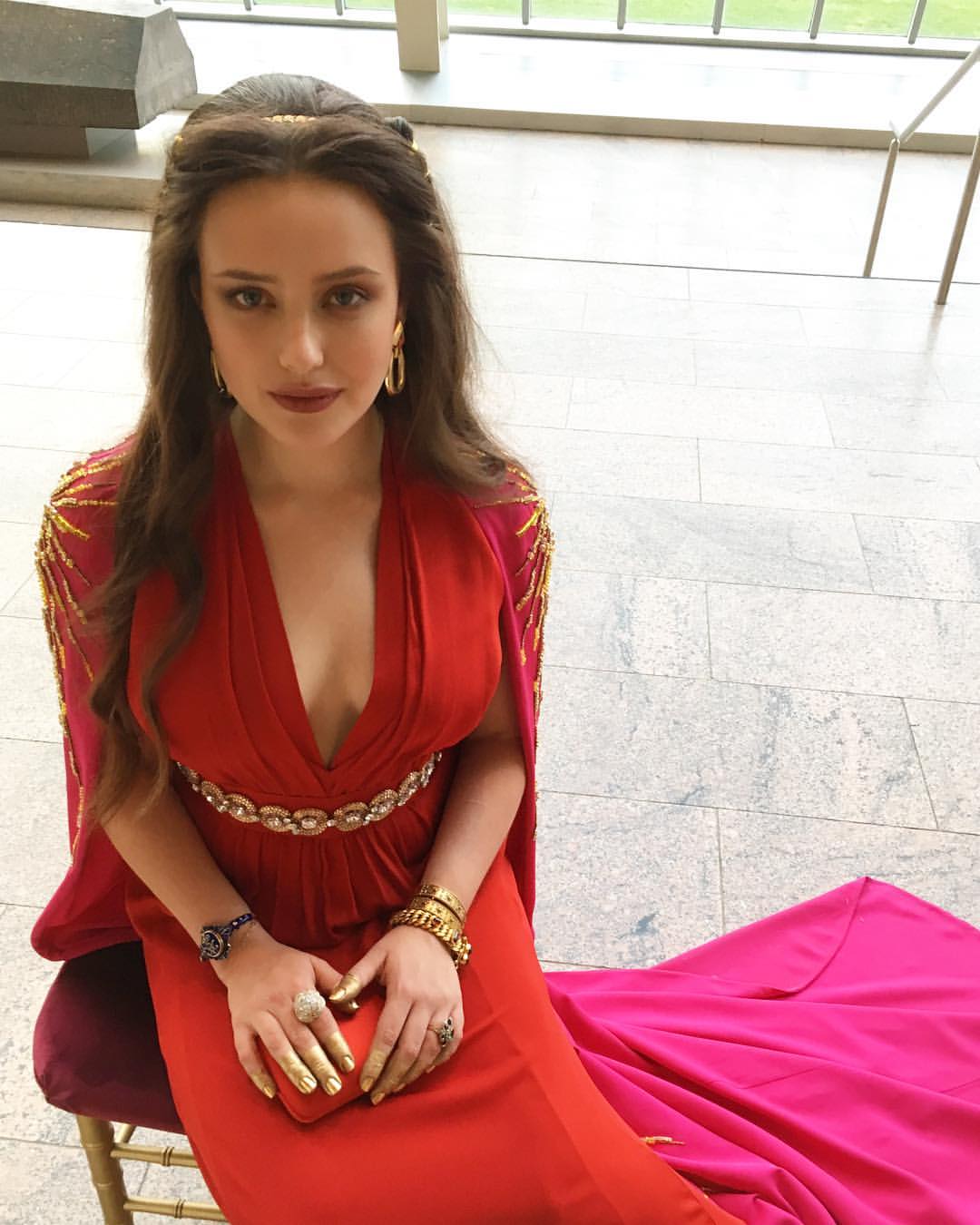 If that dress came in white color, we could easily say Katherine got to play a Greek goddess. But even with a red dress, she looks like the Greek Goddess of Beauty. And whenever you can wear a dress that shows a bit of cleavage, you will get a hot photo of it.
10. Bringing The Sexy Attitude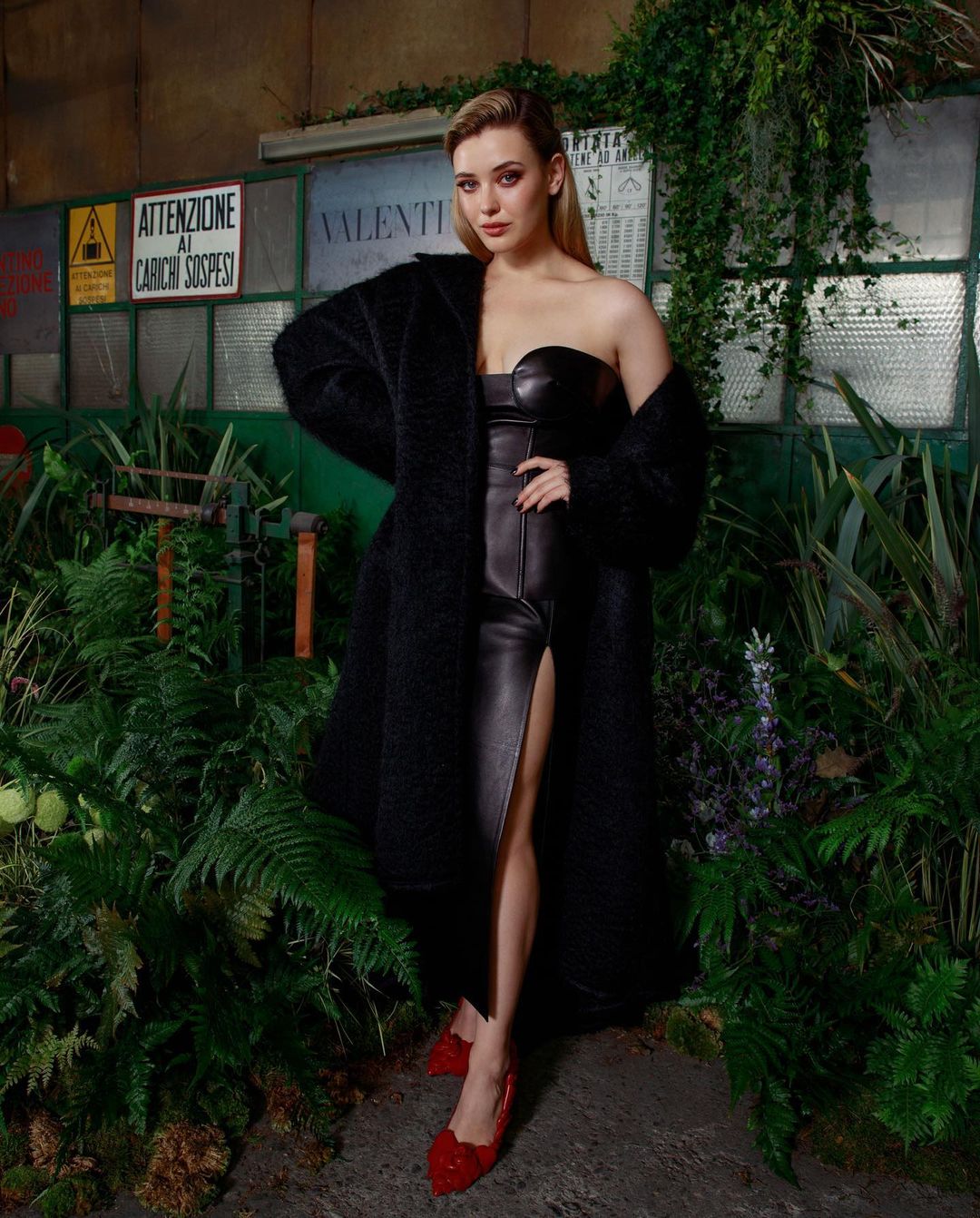 Katherine still works on her style. But we can say she is on the right path. Just look at this fashion statement. Sexy, confident, and beautiful looking. We cannot get enough of these hot pictures of Katherine Langford.