Jessica Claire Timberlake Biel is an American actress, model, producer, and singer. Fun fact: while everyone thinks of Jessica Biel as an actress, she started her career as a vocalist appearing in musical productions. Jessica actually started her acting career after getting the role of Mary Camden in the family drama series 7th Heaven from 1996 to 2006.
The family drama series helped her achieve nationwide and international recognition. It remains the longest-running series airing on The WB Channel and the longest-running family drama in television history.
Besides 7th Heaven, she has appeared in many movies. For example, in 1997, she received a Young Artist Award for her role in Ulee's Gold. Other movies she shined in include The Texas Chainsaw Massacre, The Rules of Attraction, Blade: Trinity, Stealth, The Illusionist, Valentine's Day, The A-Team, I Now Pronounce You Chuck & Larry, Total Recall, and more.
In the past few years, she semi-retired from acting and focused her energy on producing. Biel served as the executive producer and star of the drama series The Sinner.
Over the course of her career, Biel has always been regarded as one of the most beautiful women in the world. In 2005, Esquire magazine named her Sexiest Woman Alive for their gallery feature.
Speaking about her personal life, Biel had an off-screen relationship with her 7th Heaven castmate, Adam LaVorgna from 1998 to 2001. They actually met on the set of the movie I'll Be Home for Christmas. Then, from 2001 to 2006 she dated actor Chris Evans.
In January 2007, Jessica Biel and singer-songwriter Justin Timberlake started dating. After a couple of years, they got engaged in December 2011. The next year in October they got married at the Borgo Egnazia resort in Fasano, Italy. They have two sons together, Silas and Phineas.
With that in mind, today we will look at some of the Jessica Biel sexy photos, including Jessica Biel bikini photos. Let's go.
Fun At The Beach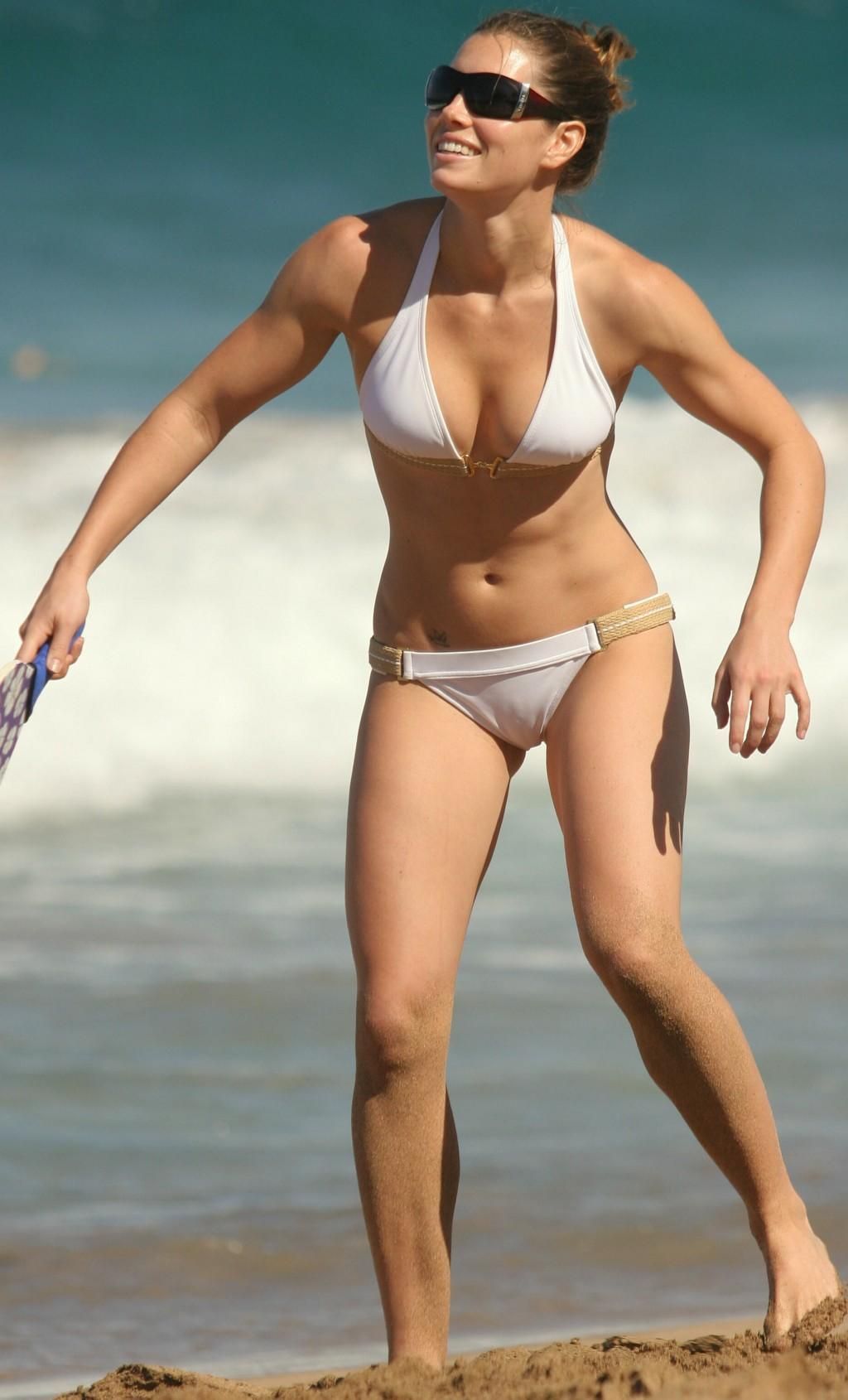 Jessica and her husband Justin Timberlake often go to the beach to have fun with the kids. And of course, you know what does that mean? Beach games and bikini photos. You can see the American actress enjoys her time at the beach.
Jessica Biel Bikini Photo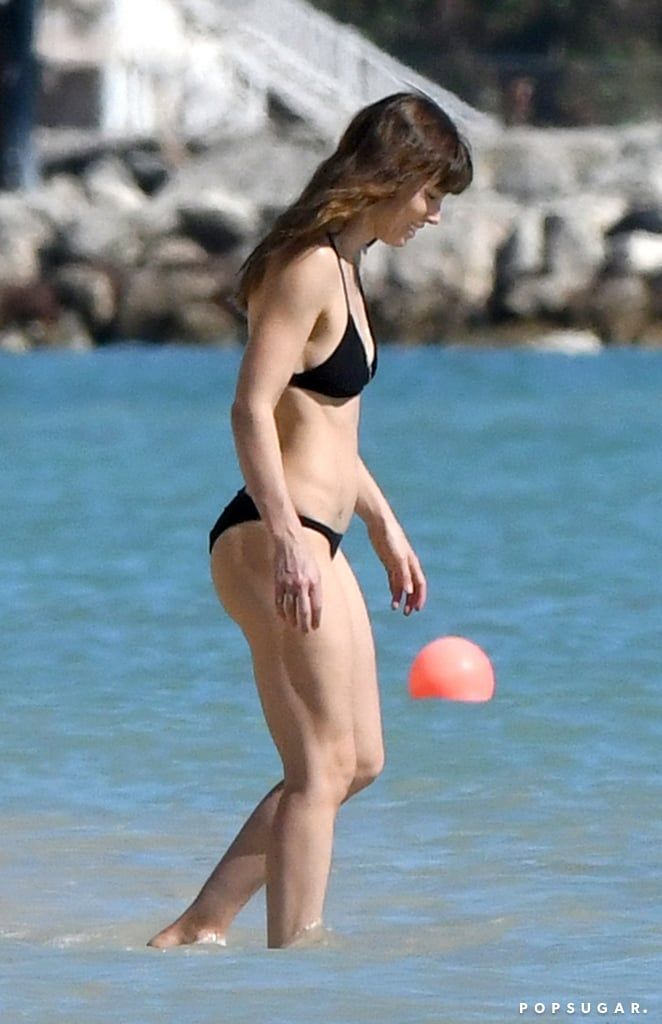 When it comes to wearing beach outfits, Jessica tries to keep it simple. She opts for colors like white and black. We had her in a white bikini at the beach, so now let's see her black bikini outfit.
Even fans and her followers say that she and her husband enjoy their time at the beach. They are like little kids that want to swim the whole day.
Keeping Her Body in Shape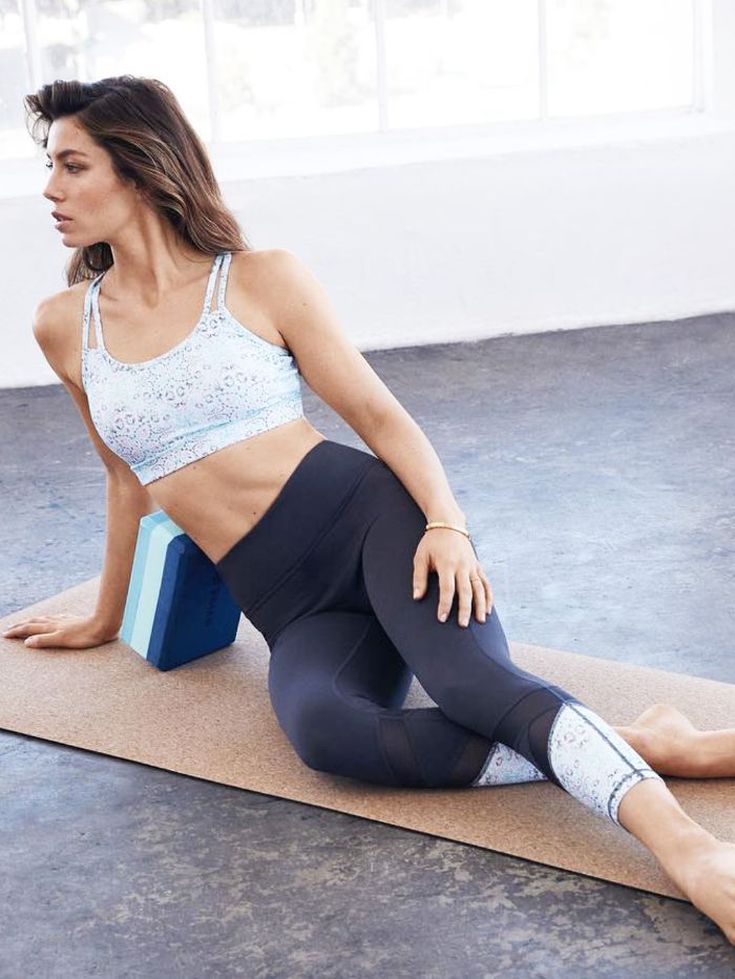 For Jessica Biel, working out and exercising is more than just a way to keep her body in shape. It is also a way to keep her mind sane.
With all the stress around, Jessica finds peace and comfort in exercise. Of course, the bonus is she has an amazing fit and toned body.
Two kids later and she still looks stunning.
Workout Clothes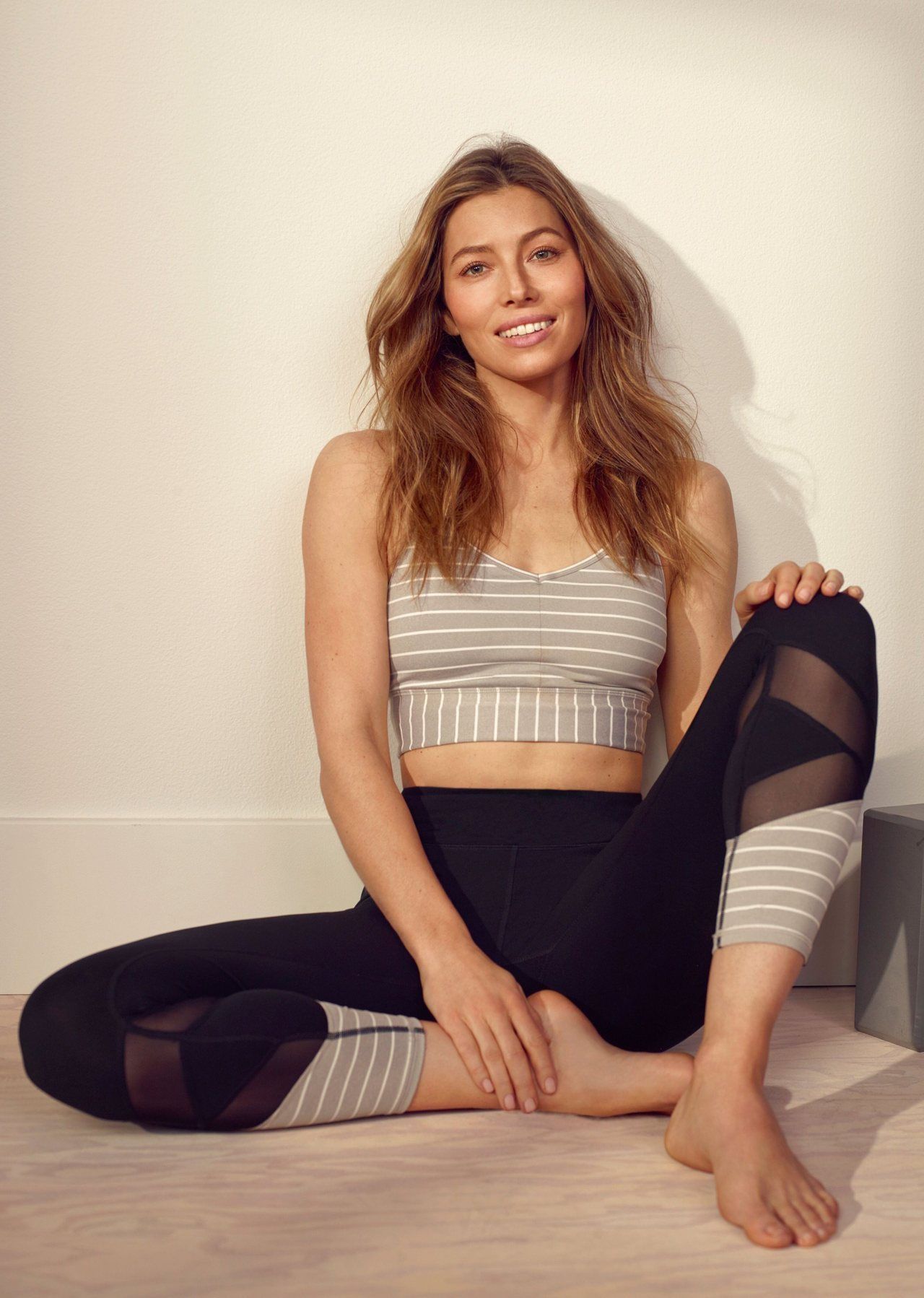 We talked about how Jessica loves exercising. Here is another picture of the famous actress in her workout outfit. Leggings and a shirt are all that Biel needs to look beautiful.
A huge part of her beauty is her smile. When Jessica smiles the world takes notice. Even Justin Timberlake has admitted her smile is one of the things that attracted him to her.
Little Black Dress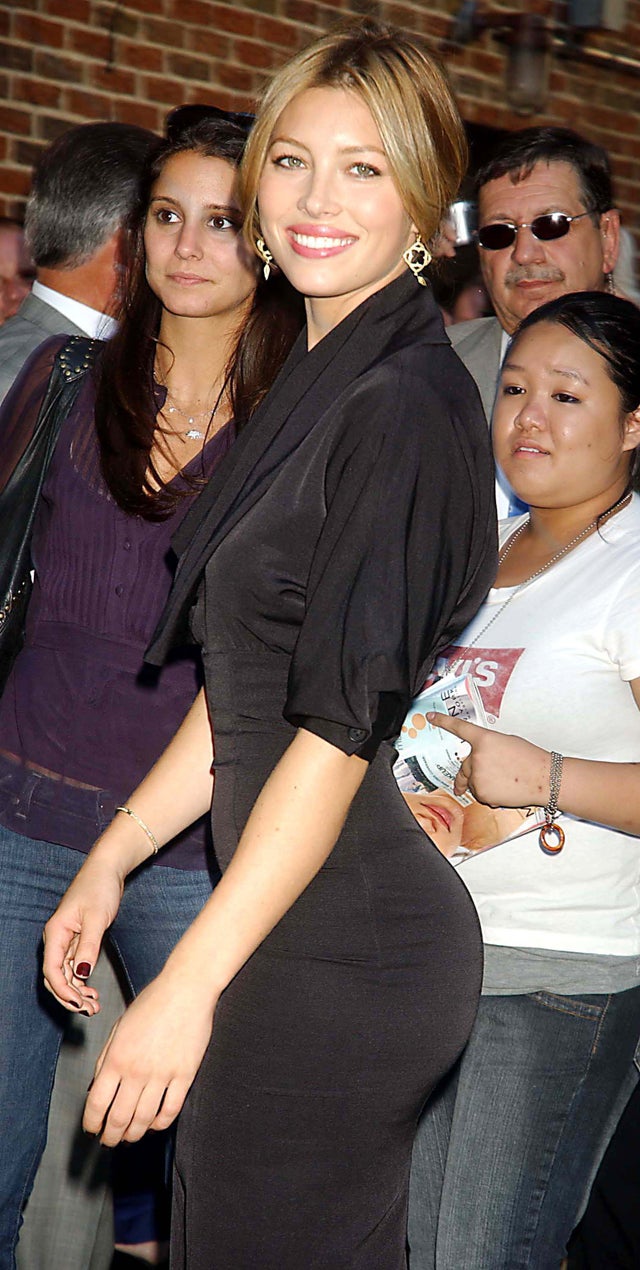 The little black dress is a must-have for every female celebrity in Hollywood. You just cannot have a wardrobe without an LBD inside. And there are many variations of the famous dress.
Here, Jessica poses in a bit more conservative variation of the dress. But with that smile, we do not care. Her charisma and positive vibes make up for the lack of visible skin.
Sexy Dress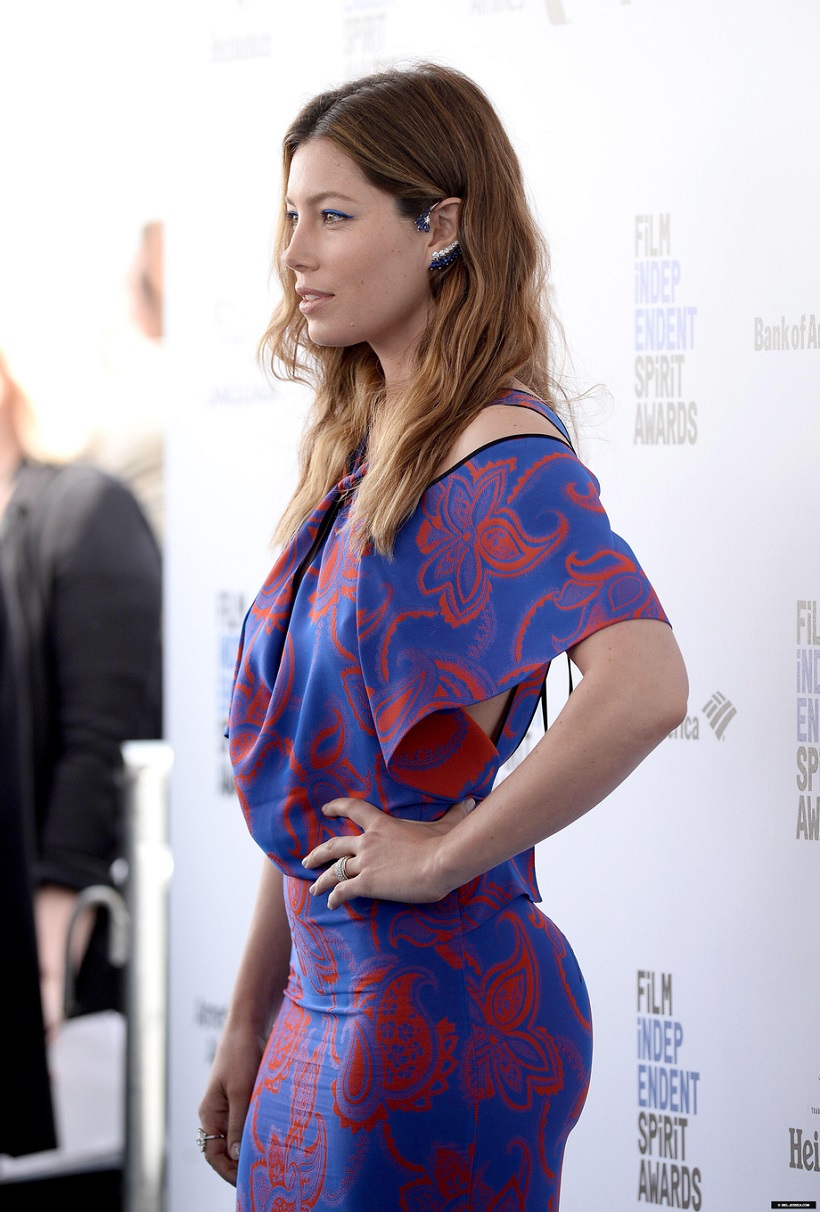 Did you think we will have a whole list of sexy pictures of Jessica Biel without some sexy dress? Think again. We just love this actress and her outfits. She is one of the special celebrities that can pull off almost any outfit.
Leather Dress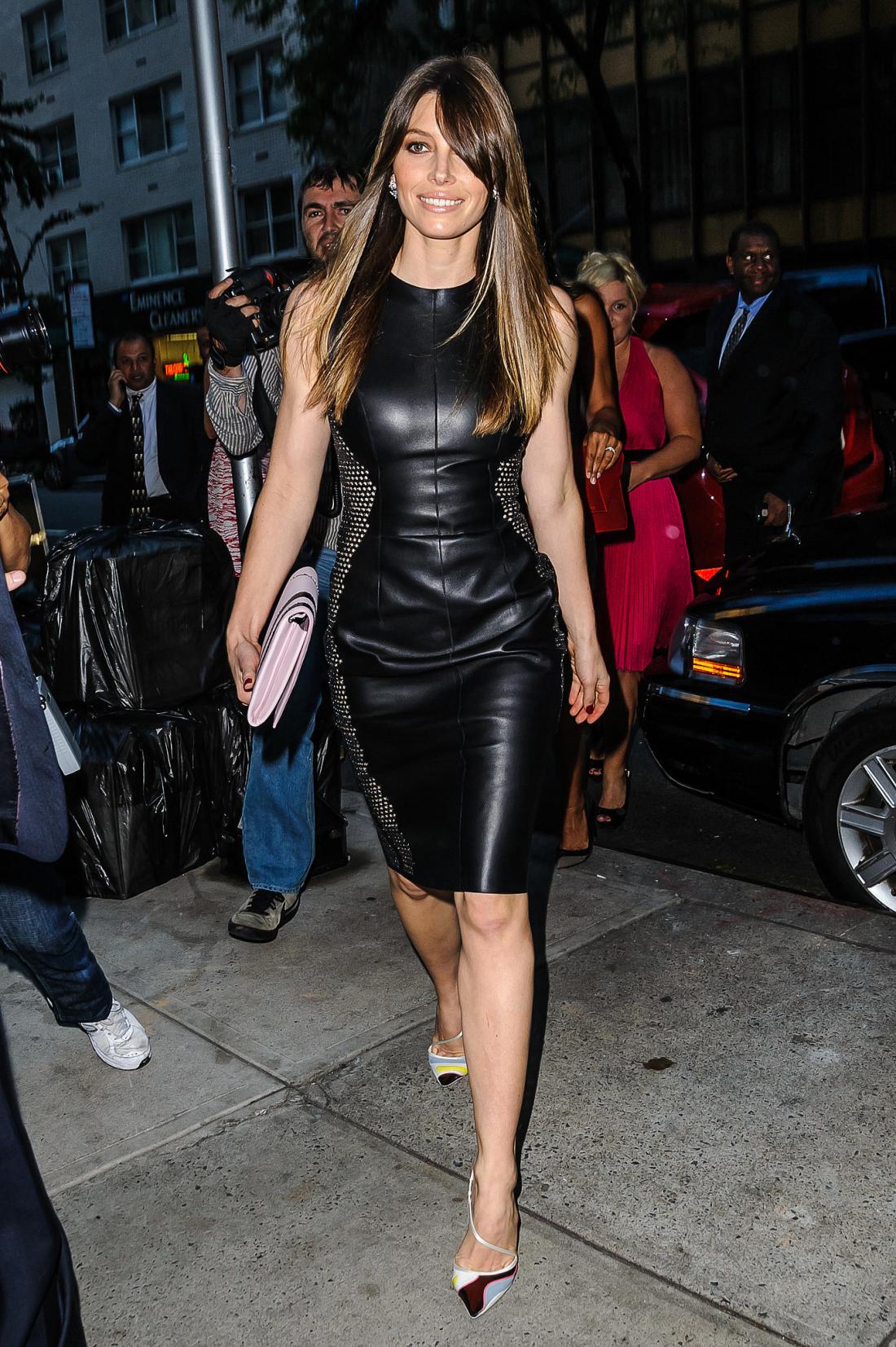 At a certain age you know you have reached a level of hotness when everything looks sexy on you. But nothing tops a leather dress. For younger fans, leather always reminds them of The Matrix. Just remember how handsome Neo and Trinity looked in leather.
Jessica looks stunning in leather as well.
Photo Shoot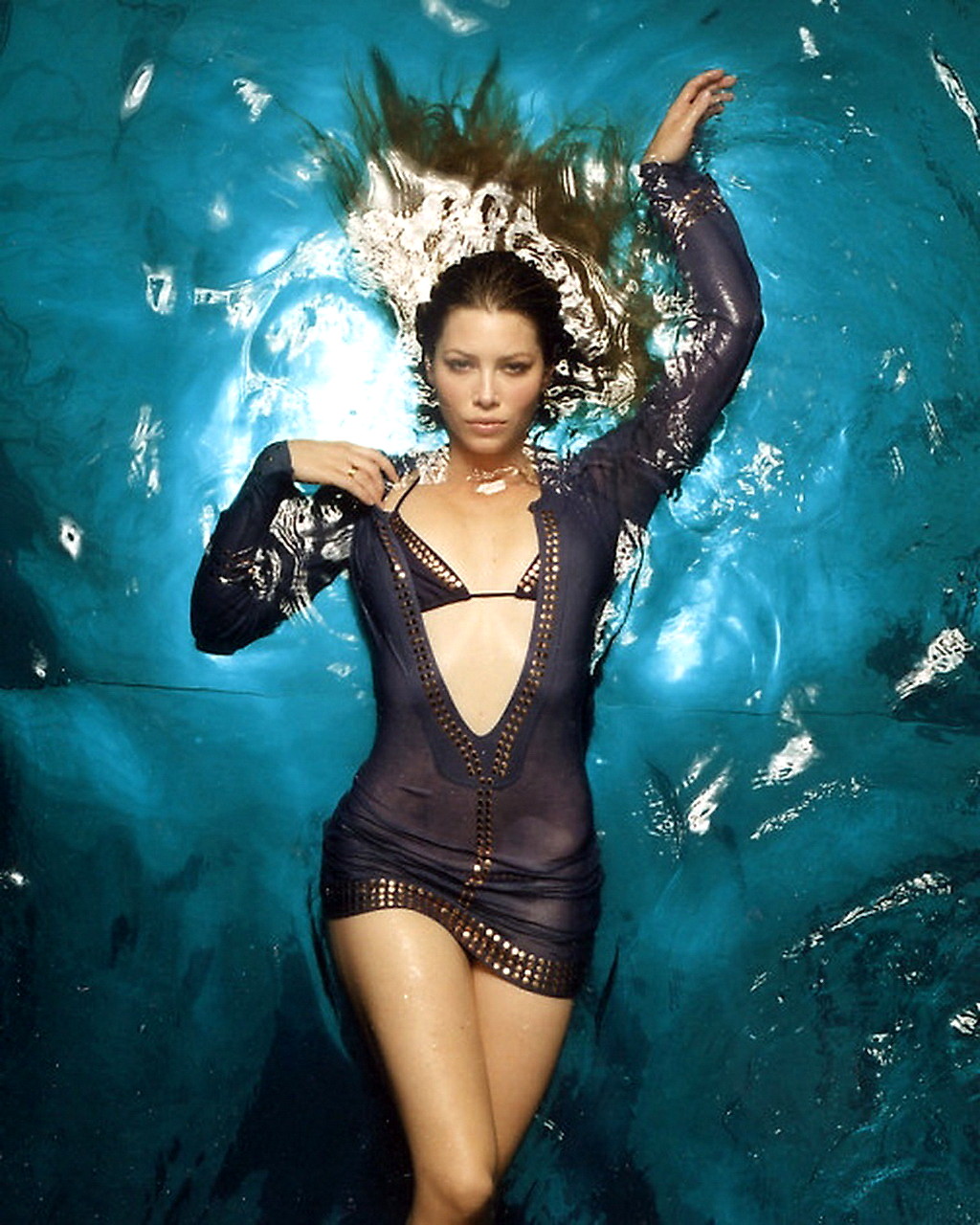 When you are a beautiful woman and a celebrity, photo shoots are part of the job. You cannot escape them. In that spirit, let's take a look at this Jessica Biel bikini photo shoot. It looks amazing, mostly because of the background and how everything comes together.
Sexy Back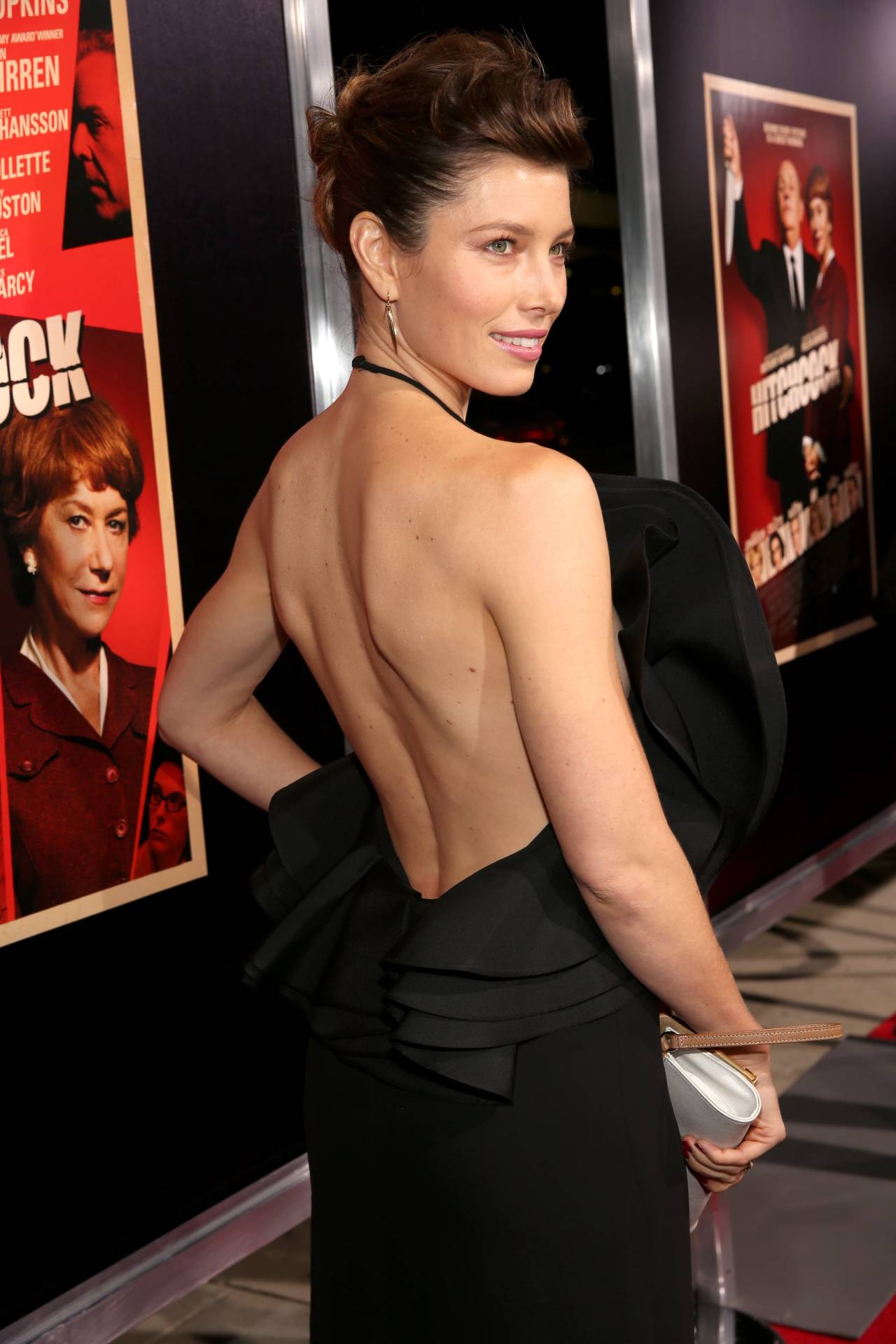 This picture is one of the best examples that Jessica Biel can pull off a sexy look despite childbirth and age. Taken during the premiere of the television show The Sinner, Jessica looks sexier than her younger colleagues. Bear in mind, she is 34 years of age in this picture.
While some women forget about their bodies once they enter their 30s, Jessica looks hotter than ever.
Sexy Outside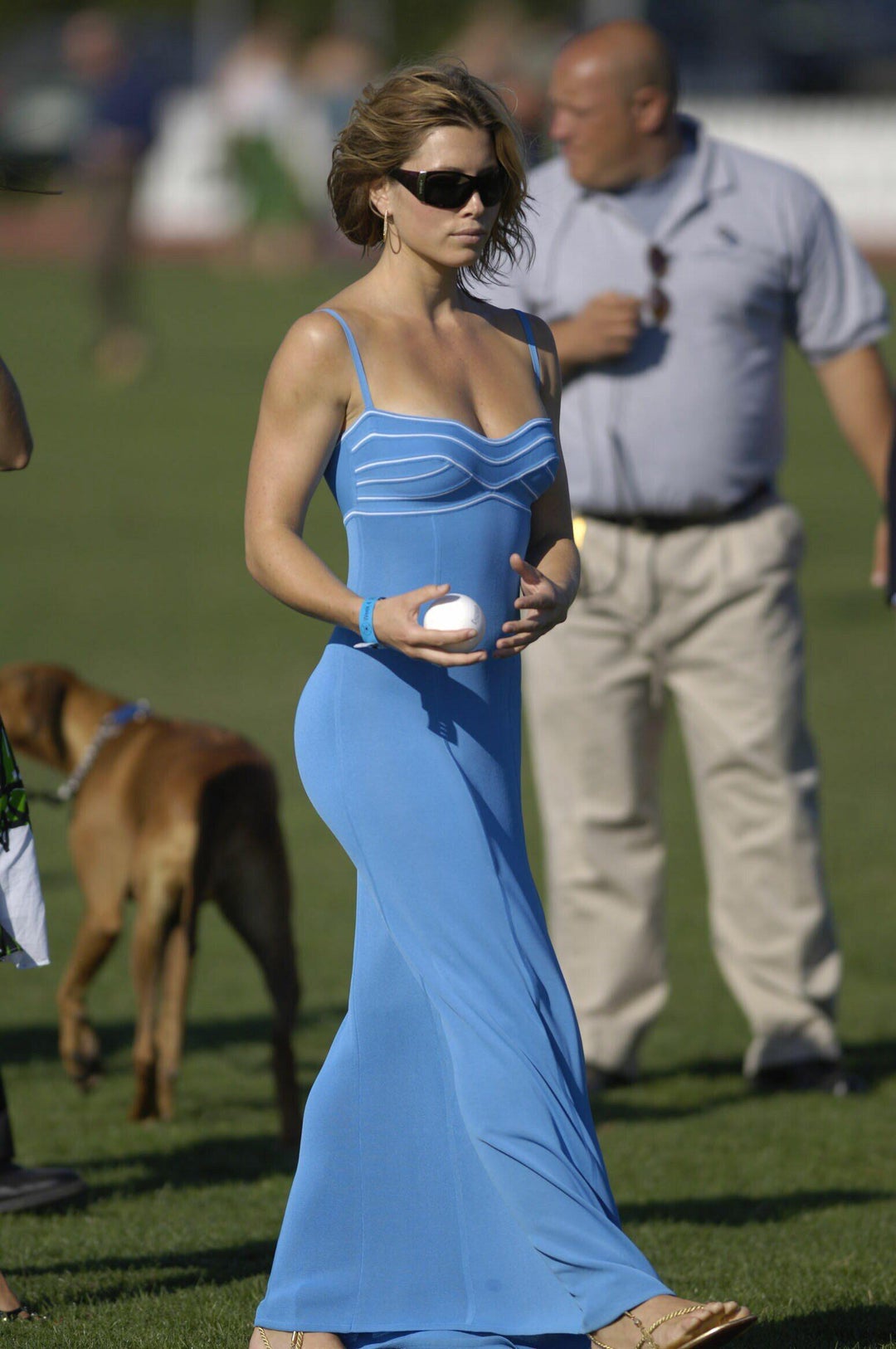 Jessica Biel goes to a lot of events at the golf course, tennis court, and similar grass fields. And she looks amazing every time she steps out. Just take a look at this tight light blue dress. The sexy dress looks perfect on her body and emphasizes her attributes.
Jessica the Singer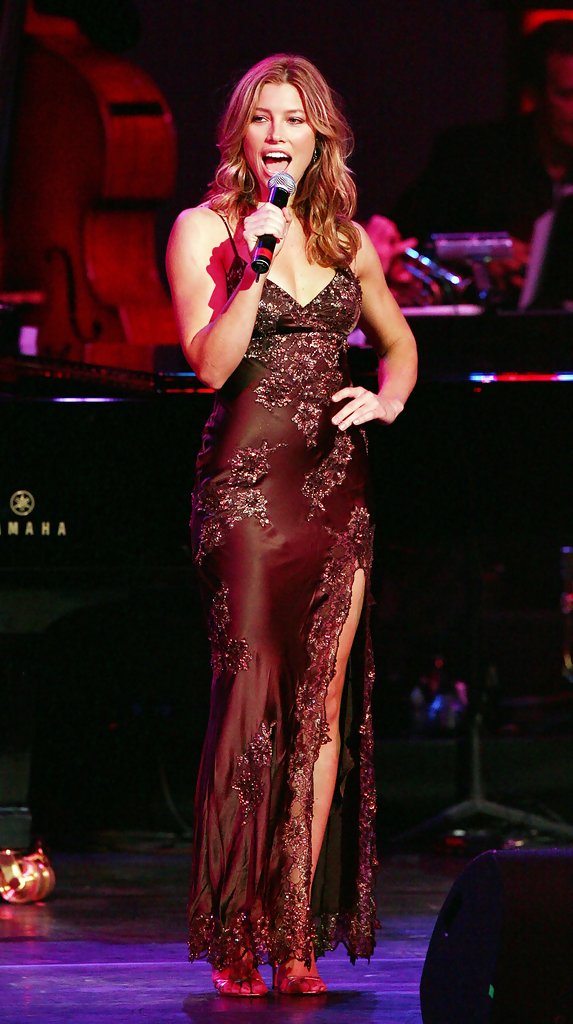 A lot of fans forget, but Jessica is more than just an actress. She is also a singer and producer. Among the many Jessica Biel sexy photos, let's take a look at one of her singing performances.
We said in the beginning that Jessica started her career as a vocalist. And now, many years later, she still loves to sing and perform.
Working Out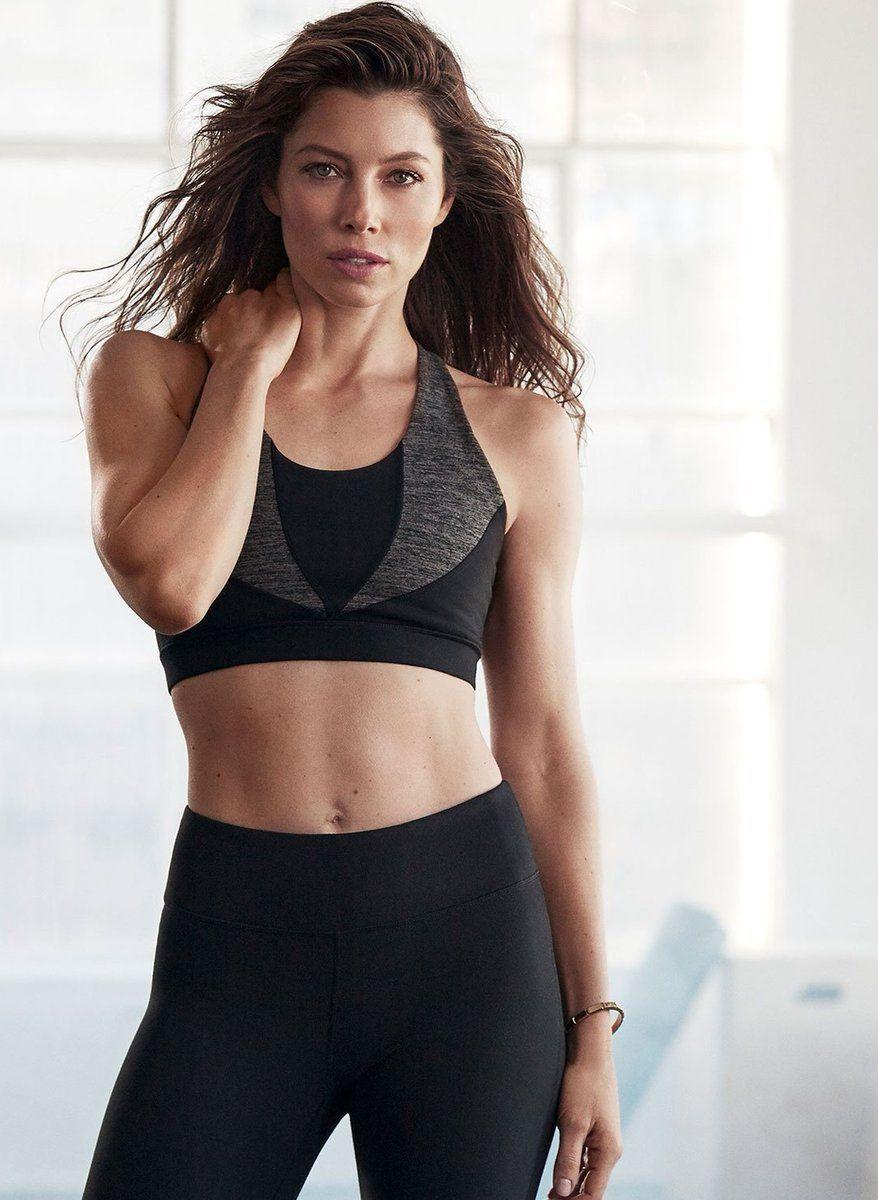 Jessica Biel will turn 40 years next year. But if you look at her, you might think she is in her 20s. And it is all thanks to her exercise and diet plan.
You have to work out and put some effort into looking good. Jessica looks amazing in her workout clothes and let that serve you as an inspiration to get some sweat.
Sexy Body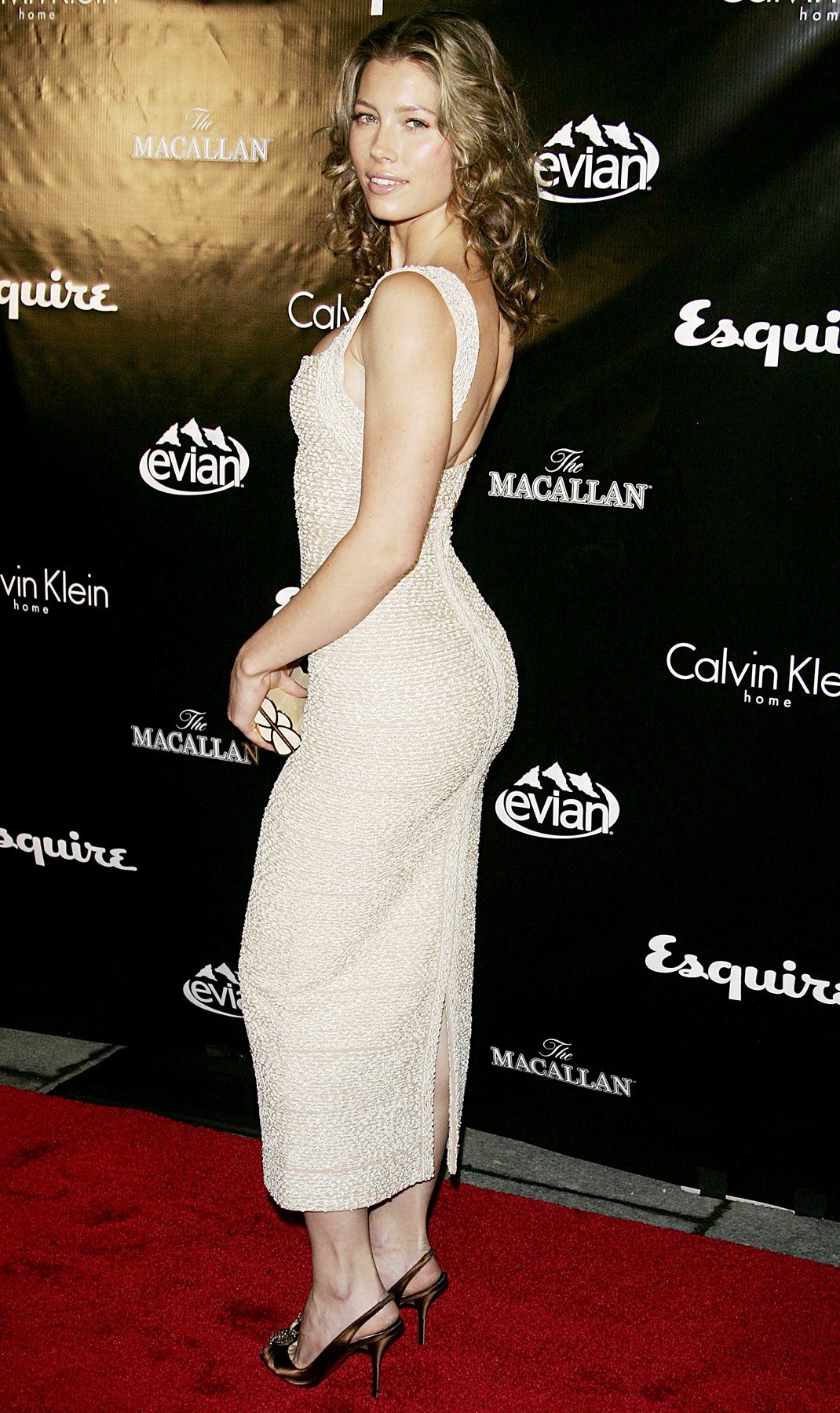 Jessica Biel has everything. She has a decent rack and an amazing butt. Her body looks tight, toned, and strong. And when she puts on a slim-fit dress, she looks hotter than ever.
The Goddess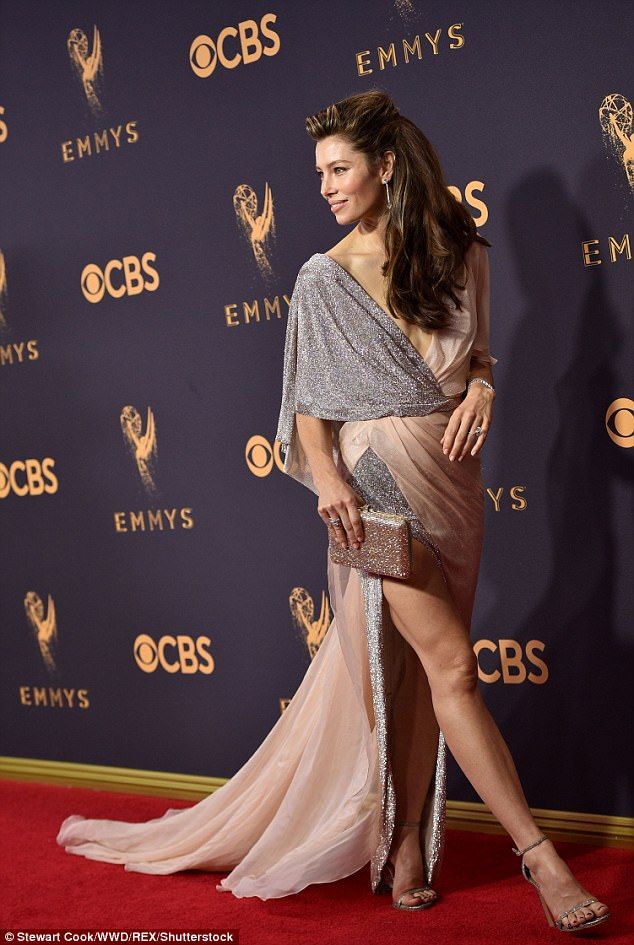 Let's finish the list of Jessica Biel sexy pictures with a photo from the 2017 Emmy Award Ceremony. Jessica looks like a Greek Goddess with that dress. And she certainly has the beauty and looks to be called a Goddess, right?
Comments
0 comments