When you watch Jeri Ryan play the former Borg drone Seven of Nine in Star Trek, you do not think of her as a sexy woman. But that is what makeup can do. They can make a beautiful woman look like a monster. Or they can make an average woman look amazing. In any case, we agree on one thing, Jeri Ryan is a beautiful actress and sexy woman.
And these Jeri Ryan bikini hot images show it. Today, we will take a look at different sexy photos of Jeri Ryan.
Jeri is one of the fan-favorite characters in the Star Trek franchise. She played Seven of Nine in Star Trek: Voyager, and then reprised her role in Star Trek: Picard. For her portrayal of Seven of Nine, she has earned four nominations for a Saturn Award. Ryan won it in 2001.
Besides Star Trek, she has been part of other successful television shows and franchises. For example, she appeared in Boston Public from 2001 to 2004 and then in the legal drama series Shark from 2006 to 2008. From 2011 to 2013, Jeri starred in the ABC drama series Body of Proof.
Speaking about her personal life, it is one of the more fascinating stories. In 1990, she worked as a blackjack dealer at a charity event. There, the up-and-coming Hollywood actress met investment banker and future Republican political candidate, Jack Ryan. They got married the next year and Jeri gave birth to their son Alex in 1994. Sadly, their marriage lasted only up until August 1999.
Then, a few years later, she began dating Star Trek: Voyager producer Brannon Braga. But that relationship didn't last as long as well.
Her hobby, gourmet cooking, helped her meet her current husband. She met French chef Christophe Eme at his charity event in 2003. The two began a relationship and Eme soon moved in with Ryan and her son Alex. In February 2005, Jeri and her partner opened the restaurant Ortolan in Los Angeles. The restaurant serves French food with a modern interpretation.
They got married in Loire Valley, France, in June 2007. In March 2008, she gave birth to their daughter in Los Angeles, California.
Now, let's take a look at a couple of the sexiest pictures of Jeri Rya.
Seven of Nine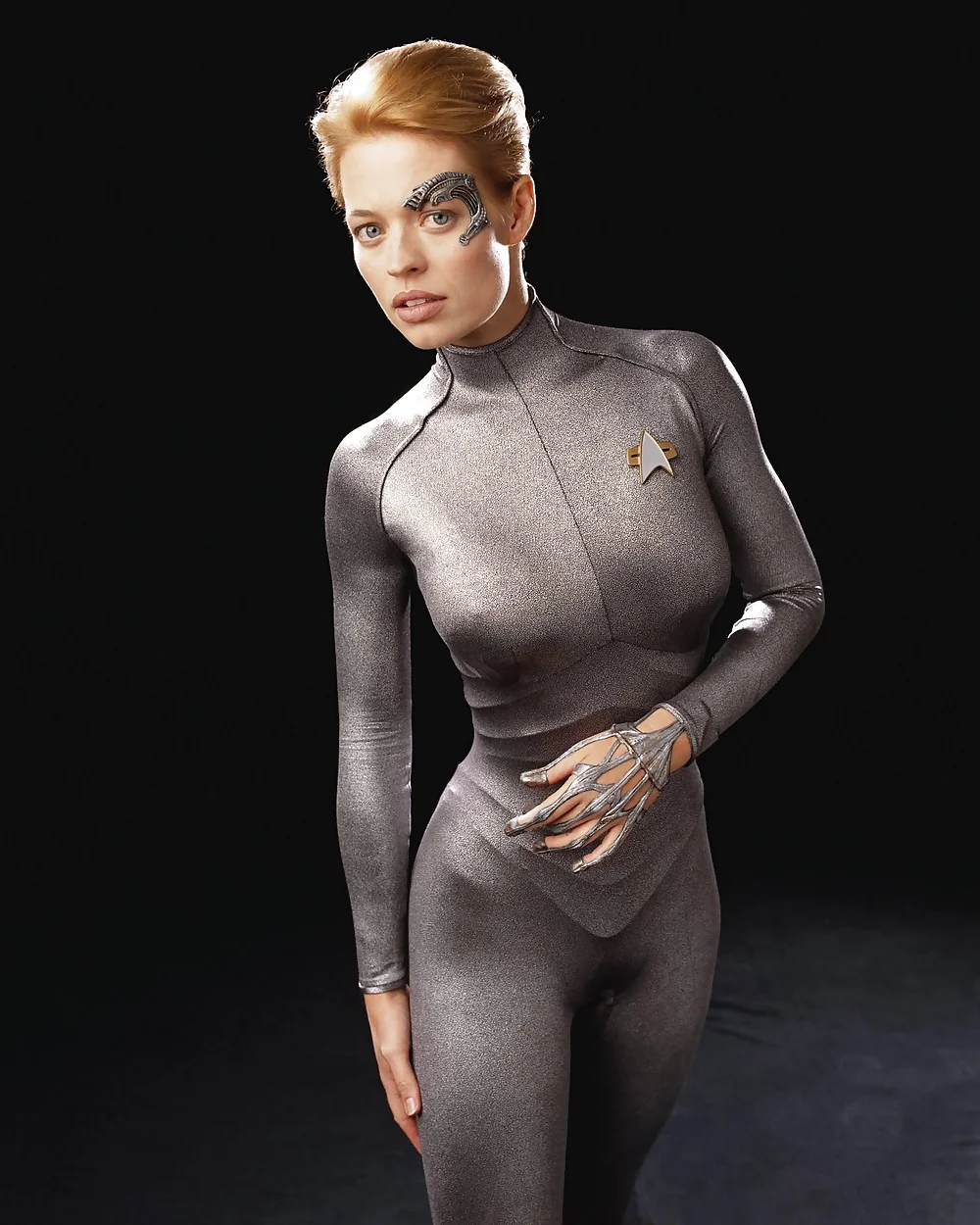 We have to start with a photo of Jeri in her costume that made her famous. While Ryan has appeared in many television shows and movies, most fans still recognize her as the former Borg from Star Trek: Voyager.
And we have to admit, the costume does make her look badass. Strong women are now sexy women, and Jeri is definitely a strong one.
At The Red Carpet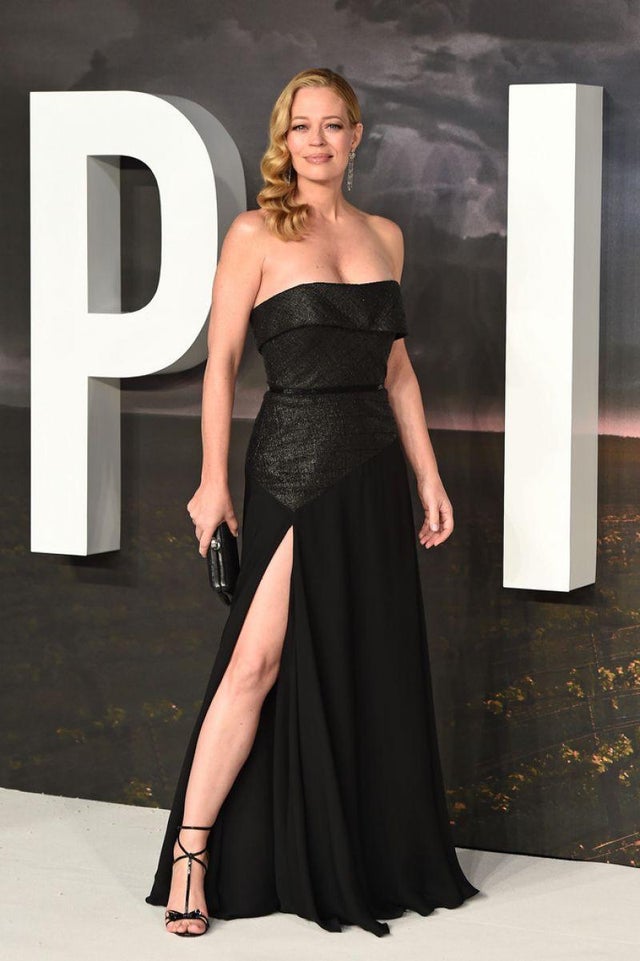 We said before that Jeri has earned four Saturn Award nominations. But she also appears on the red carpet for other events.
Red carpets are an opportunity for fans to see the American actress in a different outfit. Most of us recognize her in her Star Trek costume, so it is refreshing to see her in a fancy and sexy dress.
The Pin-Up Girl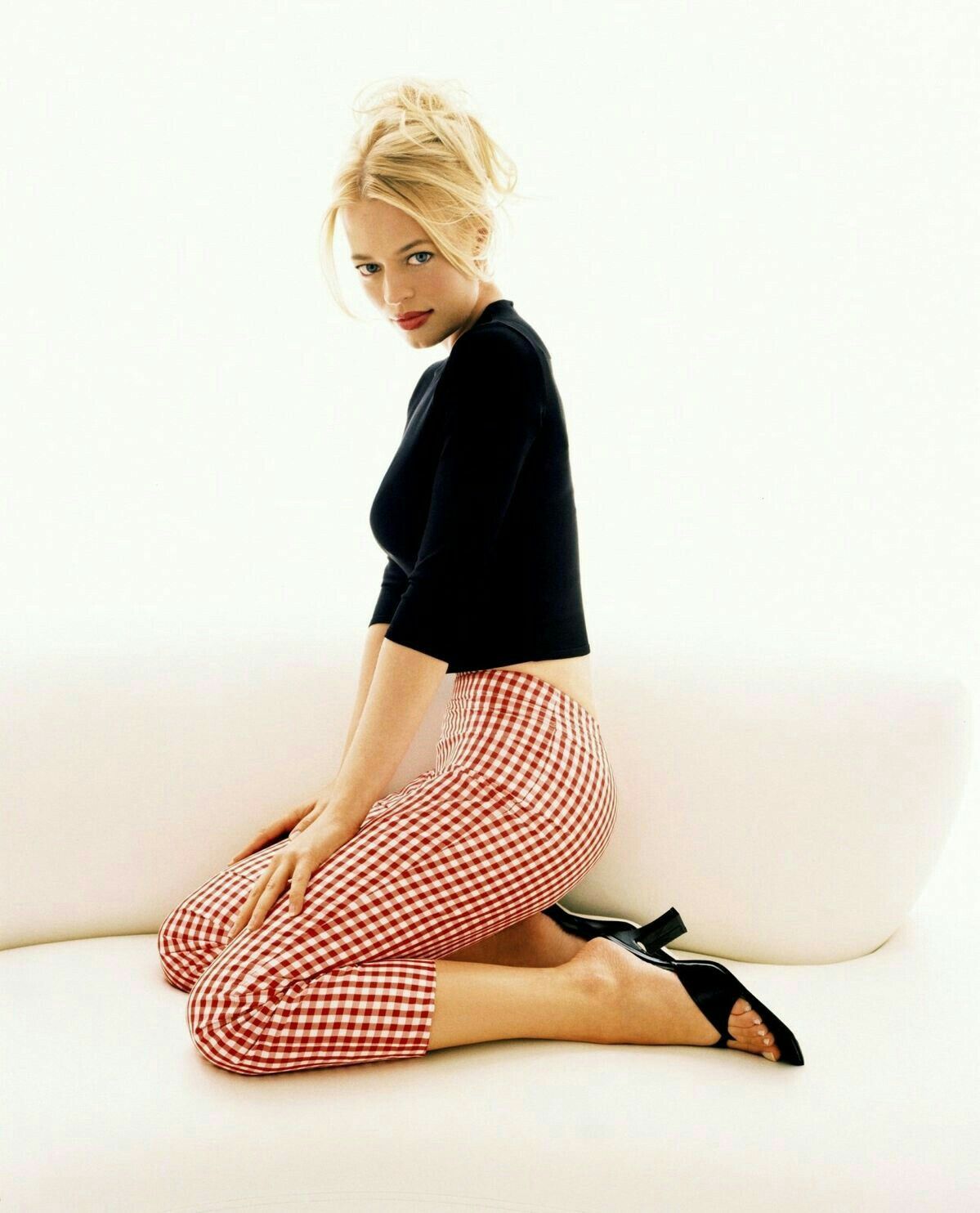 One reason why fans love Jeri Ryan's sexy photos is that she can pose in different outfits and different scenarios. And she looks amazing in everything you put her.
Here we see the former Star Trek star as a pin-up girl from the 1970s.
Femme Fatale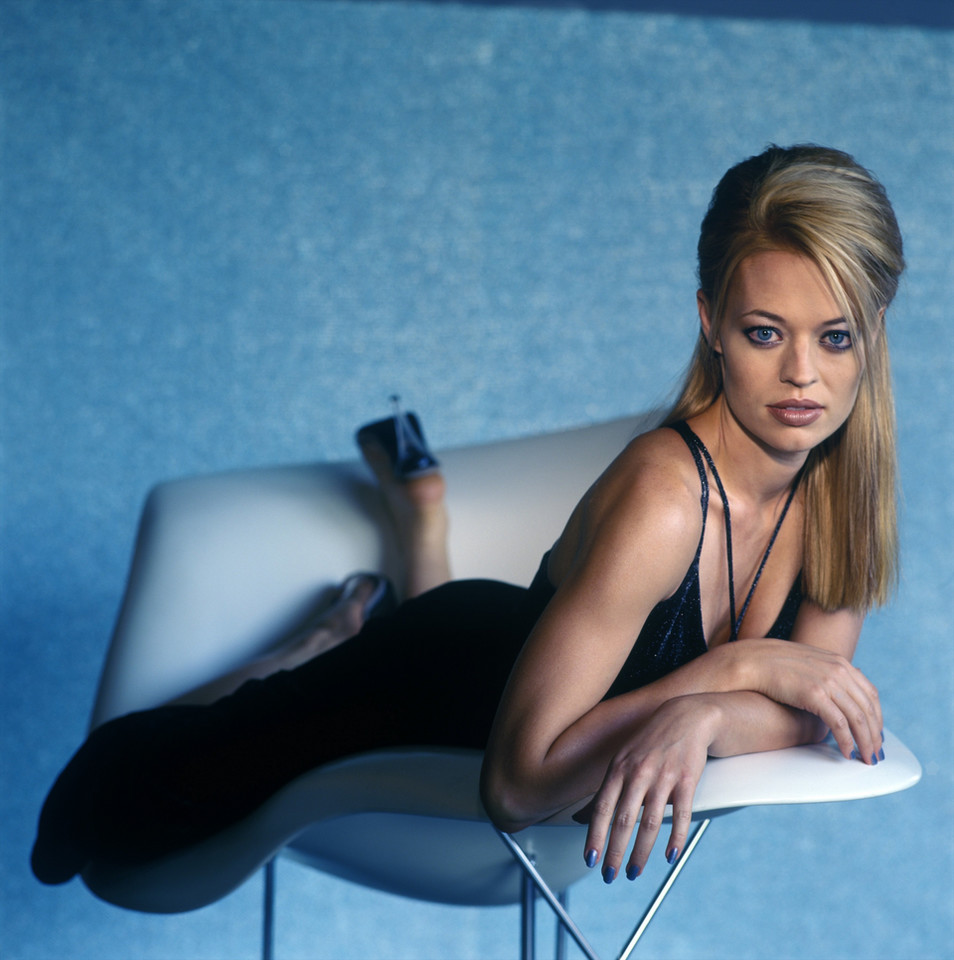 Jeri Ryan is definitely a femme fatale. She has the look, charm, and talent to look provocative. And most importantly, she knows how to "play" with the camera during photo sessions.
Just look at her in this scene. She could easily play any femme fatale character. Fans are definitely looking forward to such a movie or television show.
Sexy Dress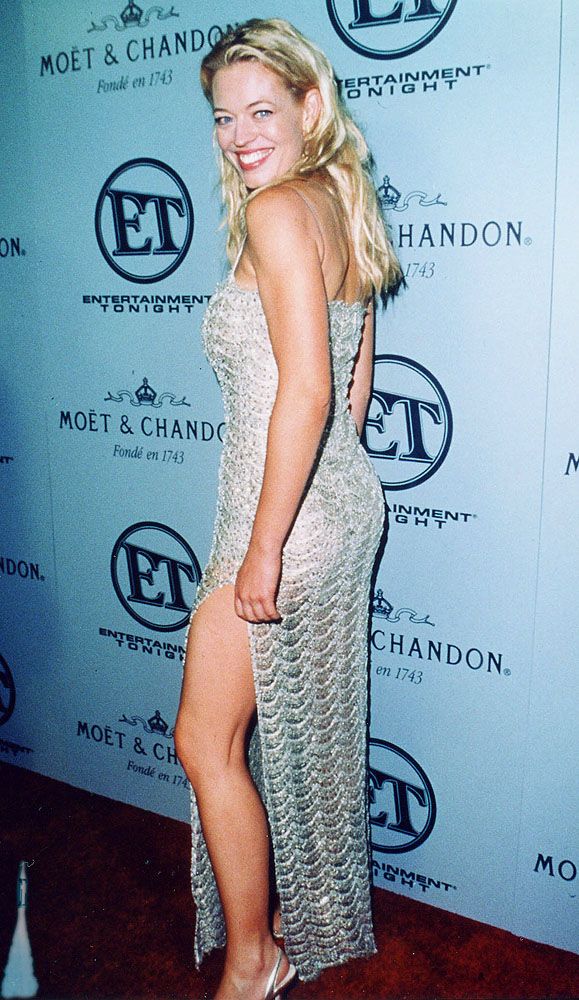 Here is another photo of Jeri in a sexy and fancy dress. Just look at her firm and toned body, and how it looks tight in that dress. She sparkles and shines on every occasion.
Mini Dress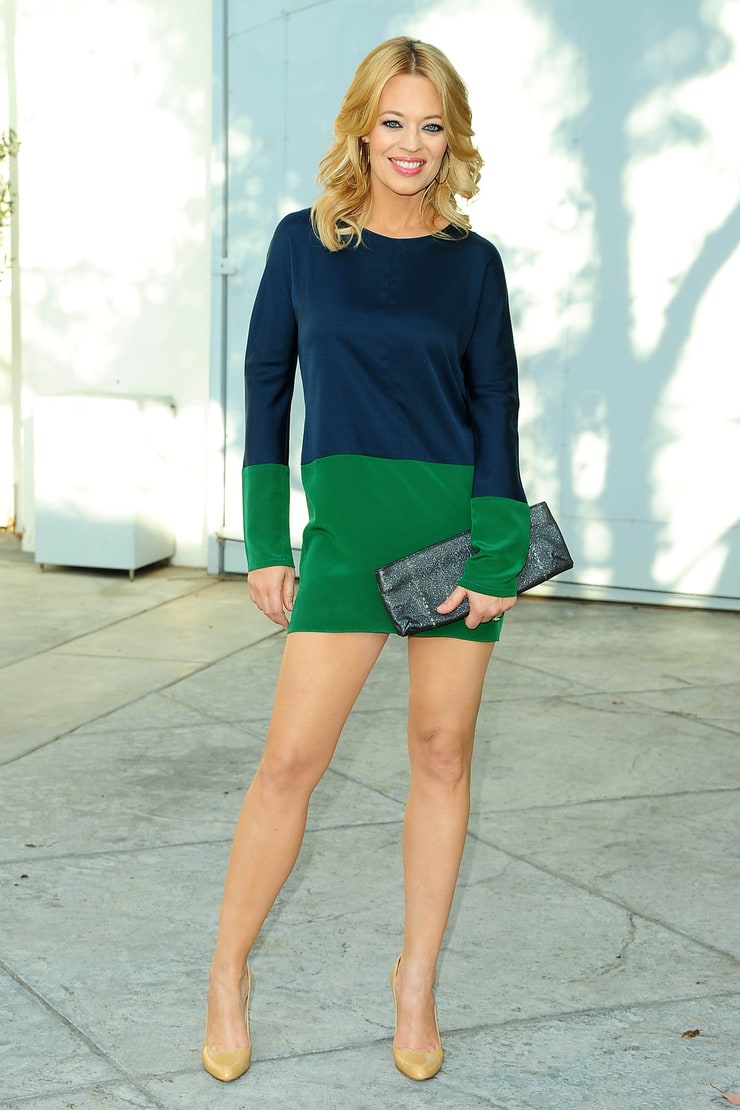 Jeri Ryan is a sexy woman that can wear anything she wants. And she looks amazing doing it. Unlike celebrities that avoid colorful dresses, Jeri has no problem taking risks with vibrant and lively colors.
Just look at this blue and green dress. She stands out of the crowd anywhere she appears.
Little Black Dress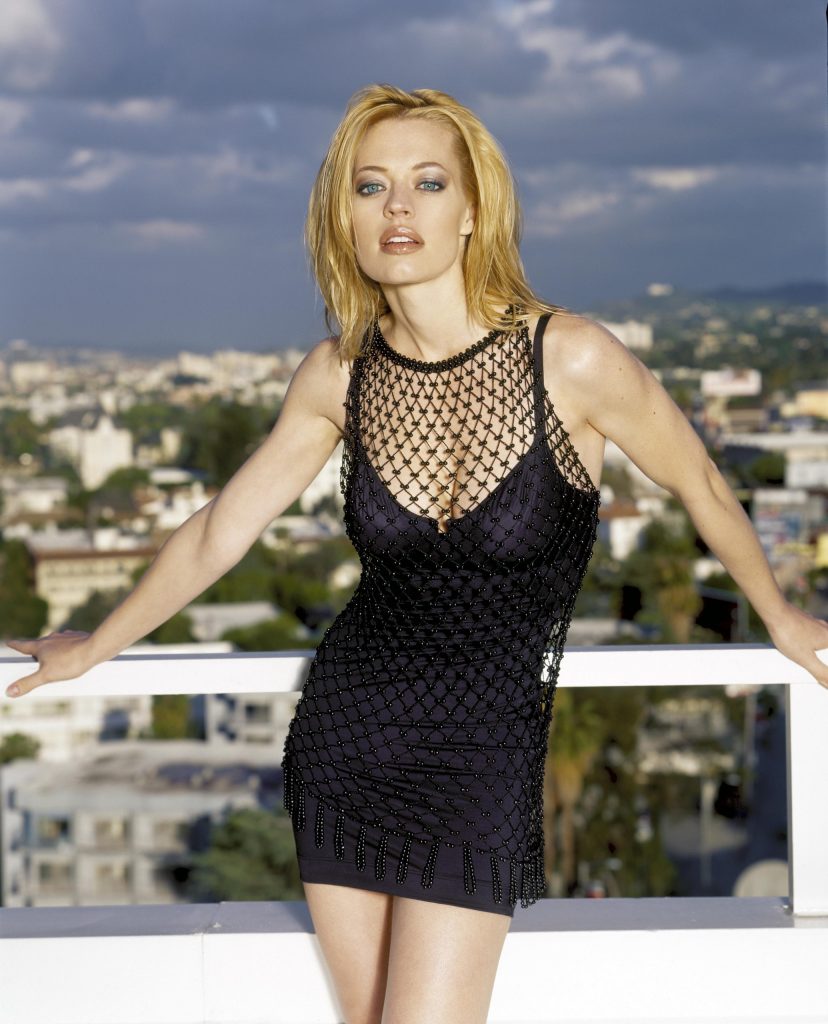 You just cannot have a list of sexy outfits and sexy photos without the classic little black dress. There are so many different variations of the LDB, and Jeri shines in this one.
By The Pool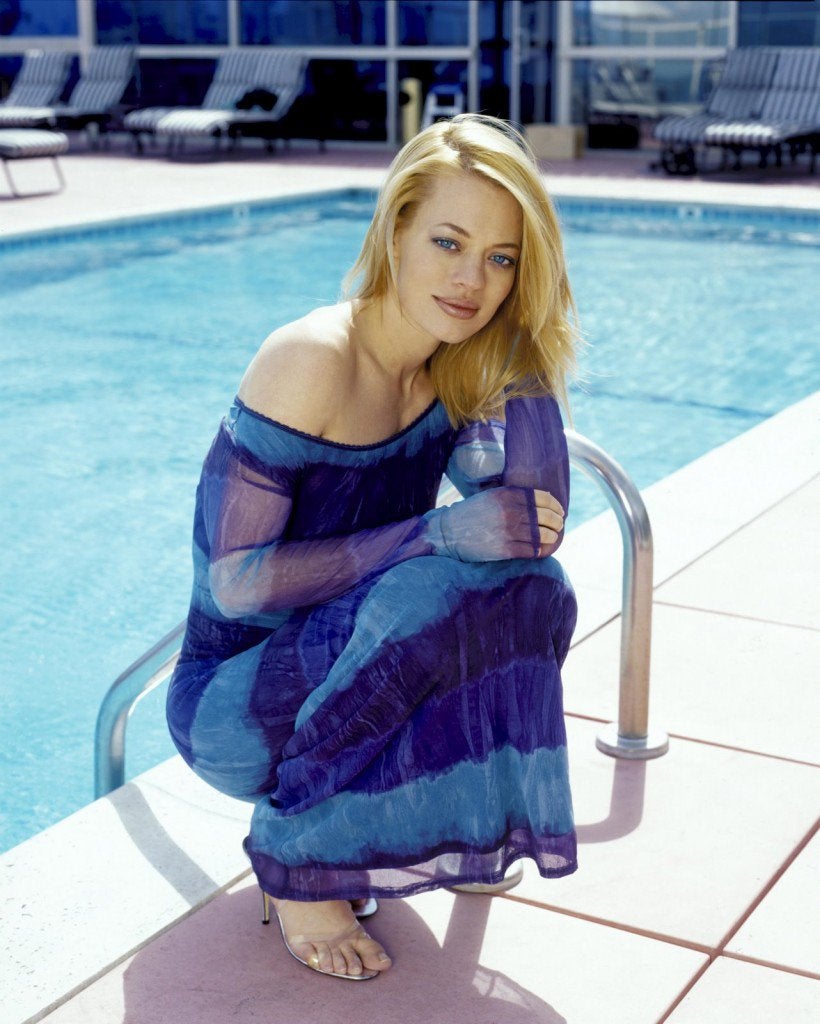 You can hardly find Jeri Ryan's bikini photos. And there is a simple explanation for that. She doesn't pose in such photos. And paparazzi rarely find her at the beach.
Yet, on the other hand, she has no problem posing in a sophisticated beach outfit by the pool.
Casual Look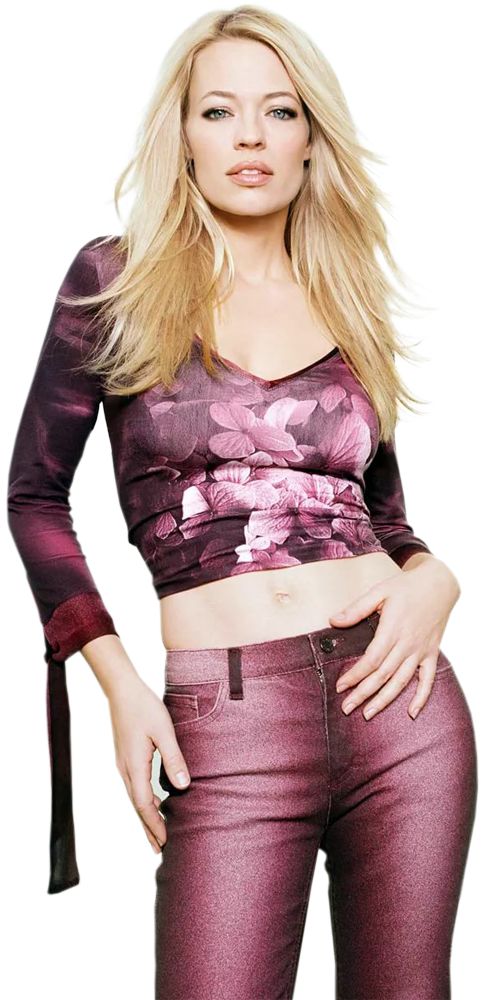 One of the best things about Jeri Ryan and her beautiful look is that she looks amazing in both casual and sexy looks.
She doesn't need a fancy dress to look stunning. Just look at her in this shirt and jeans outfit. Amazing, right?
Elegant Lady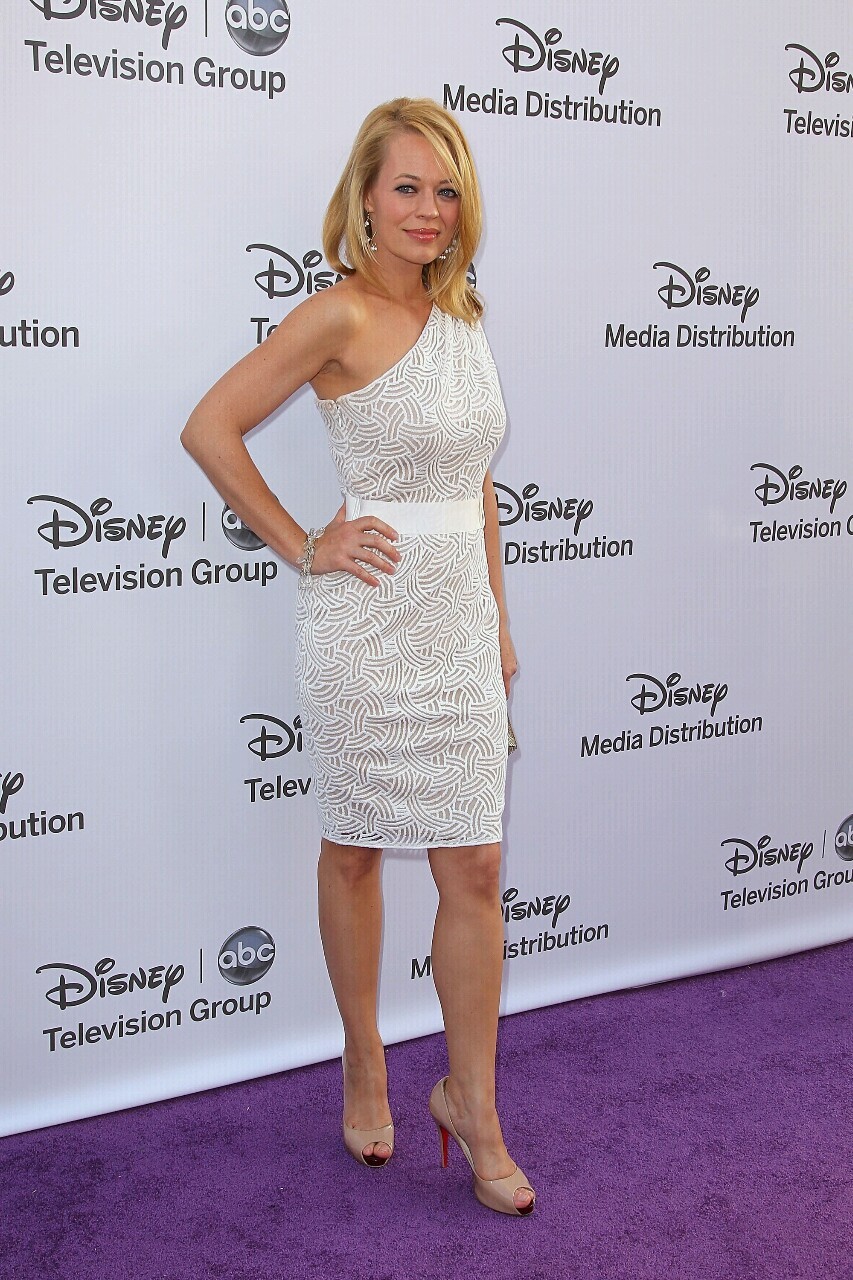 You can say that Jeri doesn't have a mistake when appearing on the red carpet. She always knows how to pick the perfect outfit for the occasion.
Sometimes she wears a casual dress, sometimes a sexy dress, and sometimes, an elegant and simple dress.
Retro Photo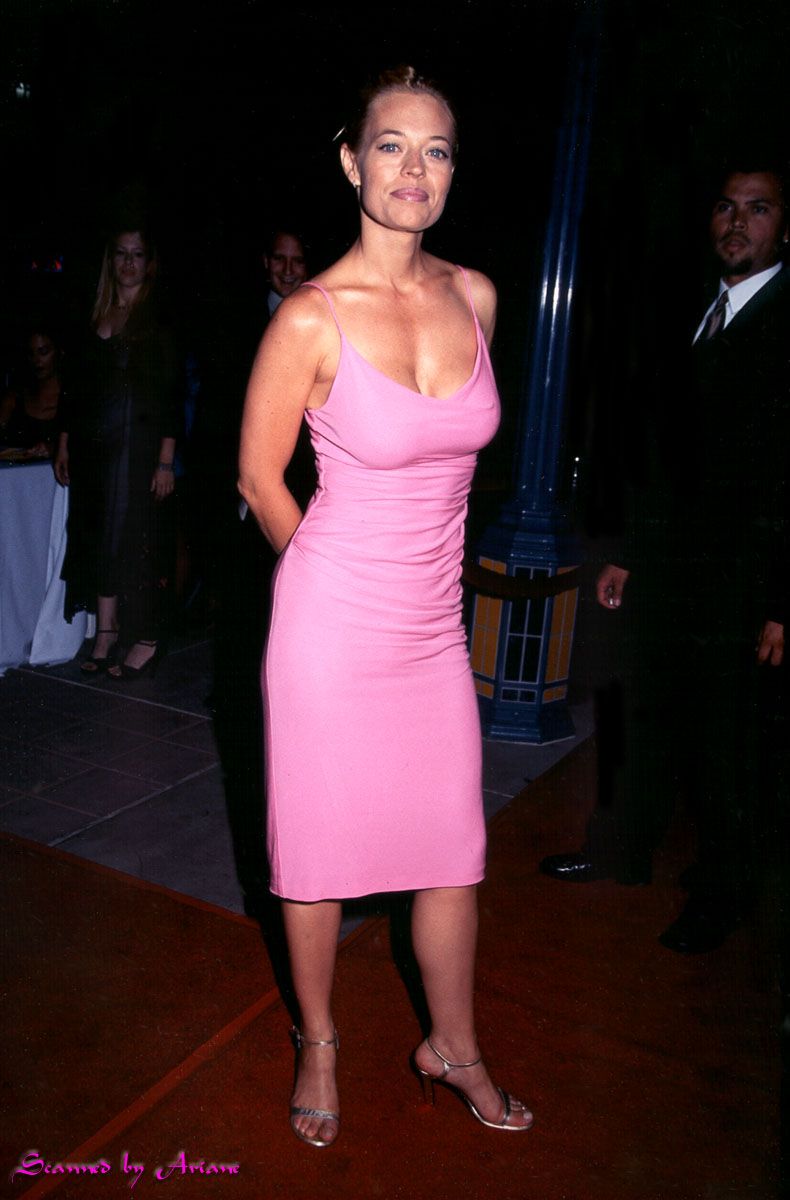 We found some retro and vintage photos from young Jeri Ryan. As you can see, she always was the star of the show, no matter where she went.
Here is she at a party some 20 years ago.
Shine Bright Like a Diamond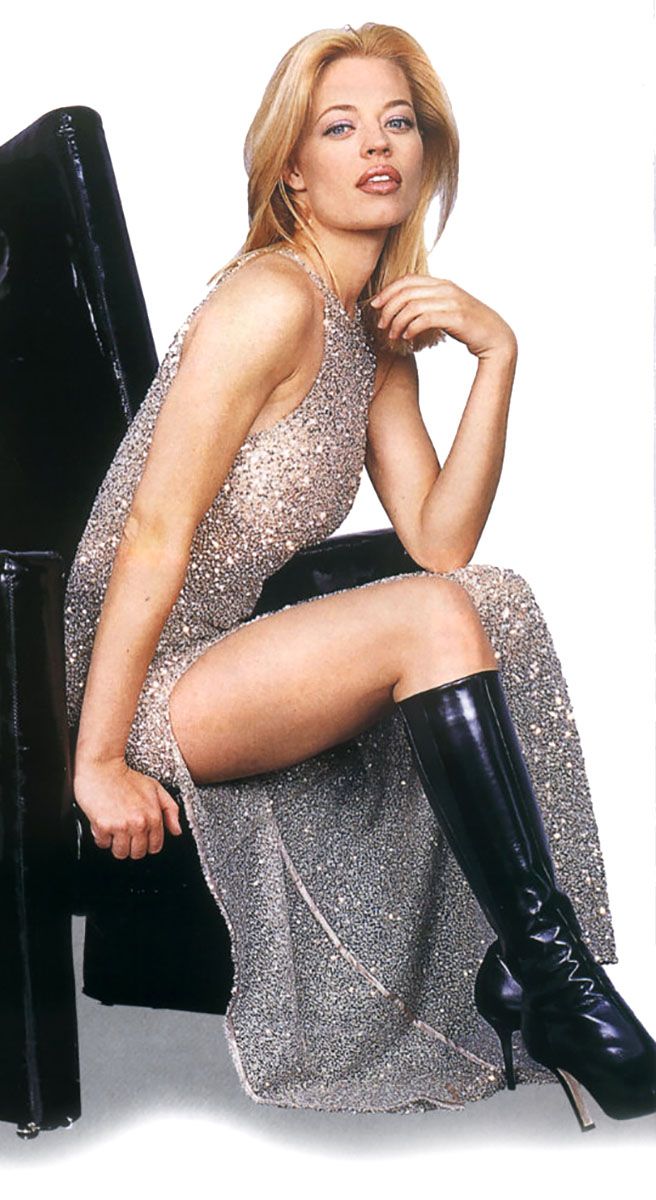 Madonna sang Diamonds are a girl's best friend. Rihanna sang Shine Bright Like a Diamond. We know the James Bond movie Diamonds are Forever. And it seems like they were all right. You cannot go wrong with diamonds on your dress.
Jerry definitely sparkles when wearing diamonds.
The Provocative Jerry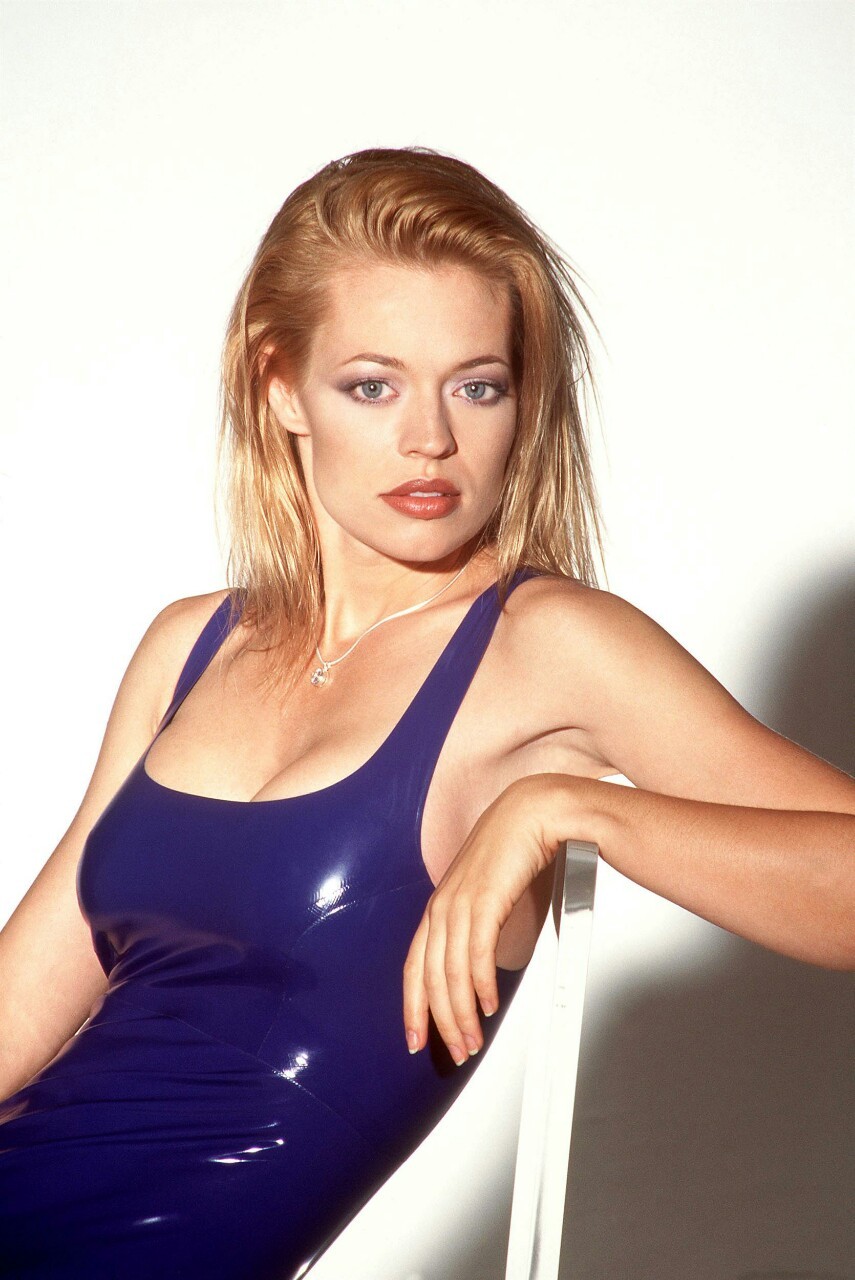 Let's finish off the list with a provocative sexy photo of Jeri Ryan. When you look at this picture, you just know she is the femme fatale.
We hope you loved Jeri Ryan's sexy photos.
Comments
0 comments