| | |
| --- | --- |
| Real Name: | Jacqueline Mary Ray |
| Birthday: | January 26, 1945 |
| Net Worth | $500,000 |
| Height: | 170 cm |
| Occupation: | American Actress, Model |
When you read about the biography of Jacqueline Ray, you have a feeling you are reading a fiction story. But it is something that happened in real life. Jacqueline was a small-town woman who made it to the big city achieving success as a model and actress, only to end up in jail. What happened? How did she get in jail? Why?
Ray found herself on the wrong side of the law. Some might say she did the right thing. Yes, there are people that approve of her actions. But in any case, her story offers a thrilling ride and a couple of lessons.
Jacqueline was once the wife and partner of actor Tom Selleck. Let's take a look at her life and career path.
Quick Bio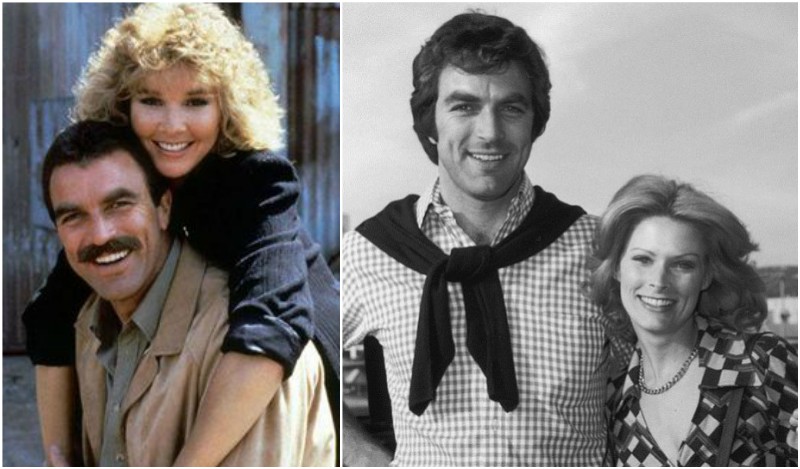 Born in July 1952 in Burbank, California, she started her career as a model in the late 1960s. Before that, she had a teaching job in her early life but decided to enter the world of the entertainment industry.
There is no information on her parents and siblings. What we do know is that she graduated from a local high school and instantly found a job as a teacher. She had an ordinary life. But her physical appearance drew interest.
Looking at pictures from her early days, you can say she was a beautiful woman. While she worked as a teacher, Ray constantly received comments about her looks. So, she decided to venture into fashion modeling.
During the mid and late 1960s, Ray quickly grew into a popular person in the fashion industry. Magazines wanted to feature her. And as a teenager, she loved the attention.
Soon after, she changed her career again. This time, she joined the film industry. We have to remember, at the time, the film and modeling industries were not as exclusive and different from each other. Models could easily find their way into acting just because of their good looks. That is something that happens to this day.
In 1967, Jacqueline had her debut role in the spy adventure comedy movie In Like Flint. The same year, she appeared in a Walt Disney movie as well by the name The Gnome-Mobile. But she didn't get credits for her portrayal of Gnome Maiden.
Ray took some time off to deal with some family matters before returning to acting and modeling in 1973. She started doing voice work for animated movies. Her most active period came in the early 1980s. Between 1980 and 1984, she played a major role in The Killings at Outpost Zeta, appeared in Magnum, and played Dr. Marcia Forrest in The New Mike Hammer.
Over the course of her life, she got married three times. She entered her first marriage as a teenager, to a man named Shepard. There is little to no information about her first husband. She got married to him in the 1960s while working as a model.
She has a son with her first husband, Kevin Shepard. Ray gave birth to her son in 1966 and had to put her career on hold for a while to take care of.
Jacqueline's most famous husband remains American actor Tom Selleck. They got married in 1971. Fun fact: Nine years later, the first episode of Magnum, PI aired. Tom grew into international stardom with role and Ray appeared in two episodes.
While Jacqueline and Tom had no biological children together, he adopted Jacqueline's son Kevin Shepard as his own. They remained married for 11 years before Ray filed for a divorce. At the time, many speculated that Selleck's fame due to TV series Magnum, PI served as a major problem.
In 1982, the couple got a divorce and Tom raised Kevin as his son.
In 1992, Jacqueline got married for the third time, this time to Clarence Barry Witmer. Soon after, she gave birth to her daughter Umeko Roberts.
And this is where Ray's story moves into real-life fiction territory. In August 2008, her daughter got married to Leon Bauchum. She gave birth to two kids, but their marriage was far from perfect. According to reports, Leon physically abused Umeko.
Ray even found wounds on her daughter's face and evidence of assaults. Those incidents planted an idea in her head to kill Leon. According to reports, Jacqueline hired a hitman, Luis Barker, to kill Leon for $12,000. Bauchum died from a gunshot wound in July 2012.
During her trial, Tom Selleck's ex-wife said she was afraid for her daughter's life. Her daughter also talked positively about Ray, saying, "My mother is not an evil person. She was really trying to protect myself and my children. My mother did not do what she did because she had any hate or didn't want me to be with Leon."
The presiding judge disregarded any please and sentenced Ray to a prison sentence of 18 years, the maximum amount at the time. The hitman, Luis Barker, an ex-con, received a sentence of 29 years as well. Jacqueline can ask for parole in 2024.
Since she has spent her life in prison in the past several years, the former American actress doesn't maintain a social media presence.
Net Worth
Over the years, Ray had an above-average modeling and acting career. For example, as an actress, she has 11 credits. She even played a lead role in the movie Butterfly in 1983. According to some sources, Jacqueline Ray estimated wealth is $500,000 as of June 2021.
Former actress Jacqueline Ray will be in her 70s once she gets out of prison. Whether you judge or her or not, Ray believes she acted in her daughter's best interest at the time. But she paid the price for it.
Comments
0 comments