| | |
| --- | --- |
| Real Name: | Jacelyn Reeves |
| Birthday: | December 21, 1951 |
| Net Worth | $3 million |
| Height: | 165 cm |
| Occupation: | Former flight-attendant, Ex-girlfriend of Clint Eastwood, Mother of Scott Eastwood |
Actor Clint Eastwood is one of the most popular actors and directors in Hollywood. For many years, he was also one of the most beautiful and sexiest men in Hollywood. And the actor used his appearance, fame, and fortune to the fullest. Over the years, the Hollywood actor career has had many affairs and children with different women. In fact, he has 8 children. And he has two with Jacelyn Reeves.
So, how much do you know about one of Clint's most famous mistresses? She worked as a flight attendant when she met actor Clint Eastwood. The two had an affair in the 1980s.
Jacelyn is also the mother of Scott Eastwood, Clint's famous son who also joined the world of Hollywood. Clint and Reeves had a daughter as well, Kathryn Eastwood.
Fun fact: in the birth certificate for her children, Reeves wrote "father declined". Let's take a look into one of the more famous affairs of the 1980s.
Quick Bio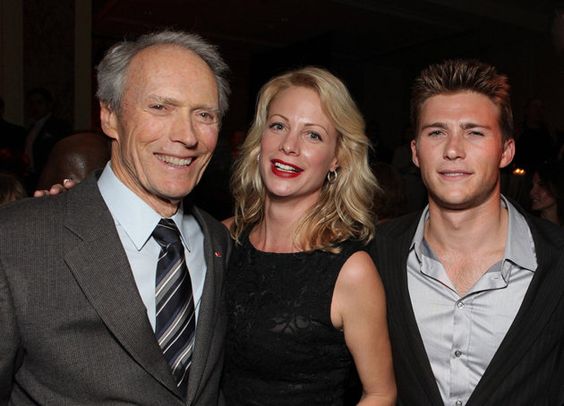 While Jacelyn has never appeared in a Hollywood movie, her close proximity to two famous actors made her a celebrity. She rose to fame (some would say notoriety) as the mistress of Hollywood mogul, Clint Eastwood.
Born in December 1951 in Seattle, Washington, she will enter the seventh decade of her life in 2021. She has not shared details of her parents, siblings, or any education.
Some sources say she attended a high school in Seattle, but we have no information on whether she continued her studies. We have very little information about her personal life and early life.
What we do know is that she started working as a flight attendant in Washington. She worked in that business for several years.
In 1985, she met Eastwood, with some sources saying they met while onboard a flight. Other sources claim it was at an American restaurant, Hog's Breath Inn.
At the time, Clint was married to his first wife, Maggie Johnson. But that didn't stop him from making a move at Jacelyn. At the time, his marriage to Maggie was deteriorating. At the same time, his extramarital affair with actress Sondra Locke also came to the public.
But that wasn't enough for the playboy actor. He started an affair with Reeves, resulting in two children. They got Scott in March 1986 and then Kathryn Ann Eastwood in February 1988. Clint and Jacelyn raised their kids together for the first few years of their early life.
Clint worked in Hollywood, and Jacelyn stayed at home, serving as a stay-at-home mother for their children.
But the sparkle between the two ended quickly. They broke up in 1990. They never got married, and that is because Clint couldn't finalize a divorce from his first wife. Some, however, say he didn't want to make it official with the ex-flght attendant.
But Jacelyn didn't want anything with the famous actor as well. The former air hostess wrote "father declined" on the birth certificate of her children. Following the breakup, she moved to Hawaii with her kids. They lived there for a while. Jacelyn had trouble raising her kids and working. Her son, Scott, had to work as a bartender to make ends meet.
Jacelyn's son later moved to California during his teenage years to spend time with his father. Clint, on his part, dated many more women, but he took care of his kids. In total, Clint has 8 children with different women.
Jacelyn, on the other hand, doesn't want to appear in the media. Following her breakup from American actor Clint Eastwood, she remained low-key. She doesn't make public appearances or offer comments to the media.
You can only see her at parties for her children, for example, the birthday of her child Scott. He followed in his father's footsteps, both as a model and actor. Clint Eastwood's son won a Teen Choice Award for his performance in The Longest Ride in 2015.
Kathryn appeared in movies like House Slave, Mr. and Mrs. Muse: Retribution and Virus of the Dead. In 2005, Kathryn got crowned Miss Golden Globe. And unlike her brother and father, she prefers to keep things private and personal.
In a way, Kathryn is more like her mother while Scott is more like his father. One can only hope Scott doesn't follow his father's playboy footsteps and date many different women. He sure is on a career path of a famous Hollywood actor.
Net Worth
Jacelyn worked almost her entire life. She started working as a flight attendant and then worked different jobs in Hawaii to take care of her family. But most of her money comes from the relationship and settlement with Clint. According to some sources, she has a fortune of $3 million.
And while Jacelyn Reeves's wealth is nothing to get excited about, her ex-husband and son earn quite a lot. For example, Clint has a fortune of more than $375 million. And her son has a fortune of more than $10 million.
In any case, Jacelyn doesn't have to work a day in her life anymore. She has people to take care of her.
Comments
0 comments