Born in August 1989, Hayden Lesley Panettiere is an American actress, model, and singer. Most fans recognize her for her portrayal of Claire Bennet in the superhero series, Heroes from 2006 to 2010. Following her departure from heroes, she portrayed Juliette Barnes in the musical drama series, Nashville. During both shows, Hayden Panettiere's hot photos circulated on the Internet.
For her appearance in Nashville, Hayden earned two nominations for Golden Globe Awards. Born and raised in New York, Hayden started her career at eleven months. She appeared in a commercial, but her full-time acting career started in 1994, in the show One Life to Life. She portrayed Sarah Roberts from 1994 to 1997.
For most of her career, Panettiere has appeared in television shows from different genres. She has appeared in comedy, drama, supernatural, and musical series.
Some of her movie appearances include Ice Princess, Raising Helen, Remember the Titans, I Love You Beth Cooper, Scream 4, Custody, Kingdom Hearts, and many more.
In 2009, she met then-world heavyweight boxing champion Wladimir Klitschko. They soon started dating and had an on and off-again relationship until August 2018. They have a daughter together and remain on friendly terms.
Panettiere uses her popularity and fame to fight for animal rights and other charities. She started supporting Ronald McDonald House Charities in 2007. In January 2008, Hayden wrote a letter of protest to the Norwegian ambassador, asking Norway to stop its hunt for whales. In May the same year, she joined an eBay auction benefiting Save the Whales.
In the past year, Hayden advocates for victims of domestic abuse to come forward and share their stories.
1. No Bra At The Red Carpet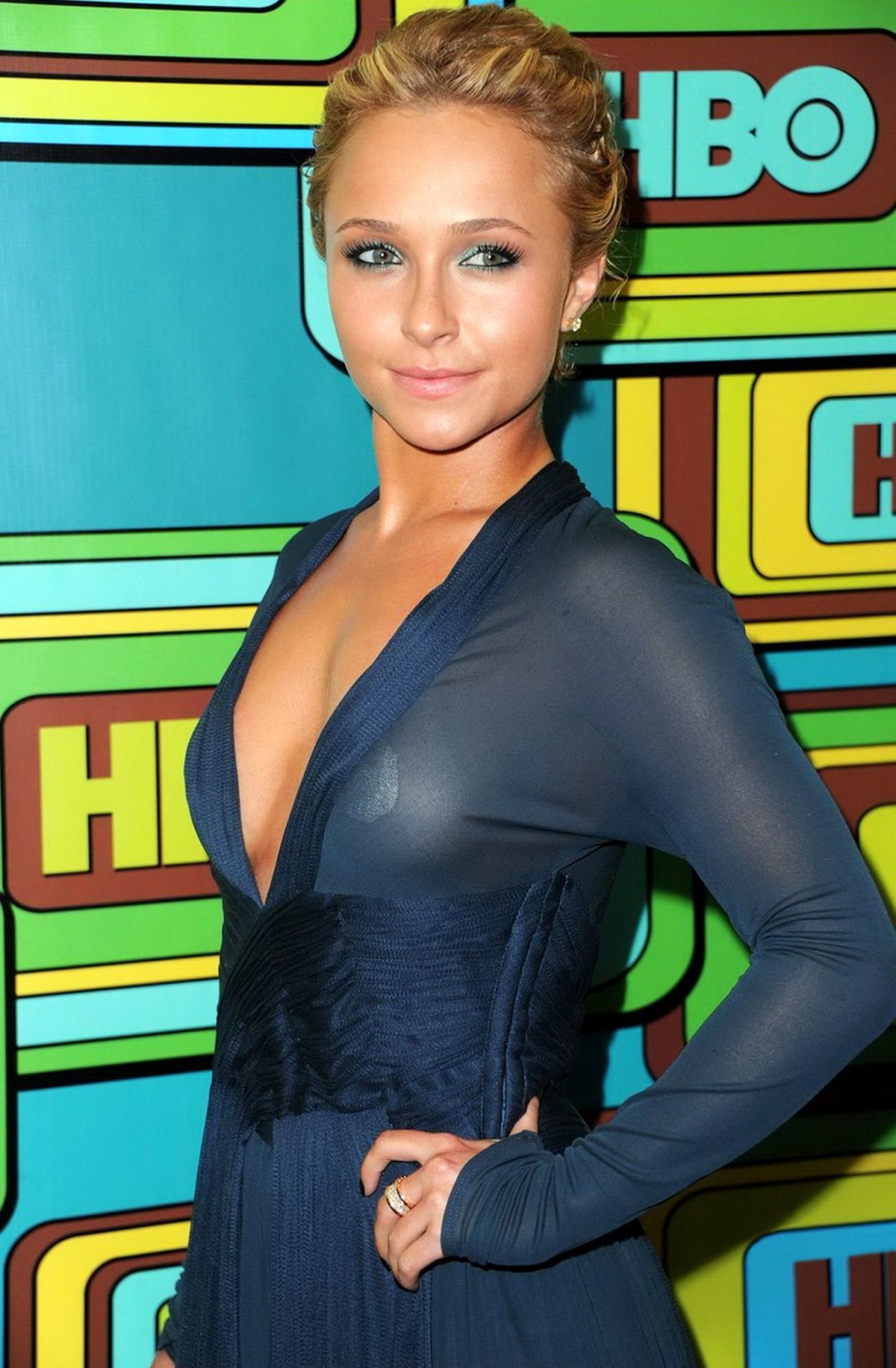 Hayden Panettiere is among the celebrities with big boobs in Hollywood. And more often than not, she flashes her cleavage in a sexy and tight dress.
2. Bombshell At The Red Carpet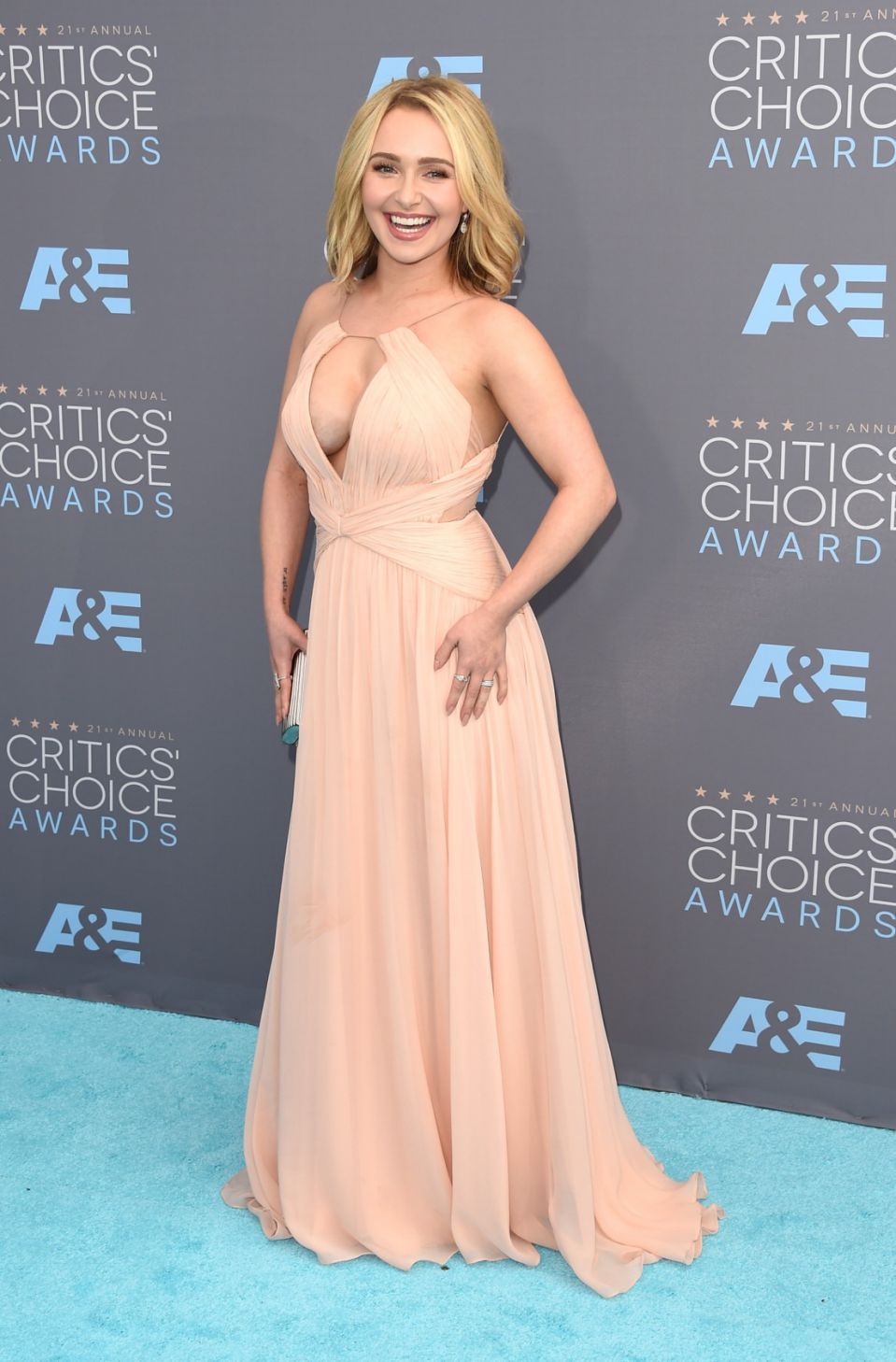 As you can see, many of the hot photos of Hayden Panettiere feature her in a braless dress. With a body and cleavage like that, we can understand she wants to show her attributes. And after all, she has something to show. The young celebrity is a member of the bombshell celebrities club in the US.
3. No Make Up, No Problem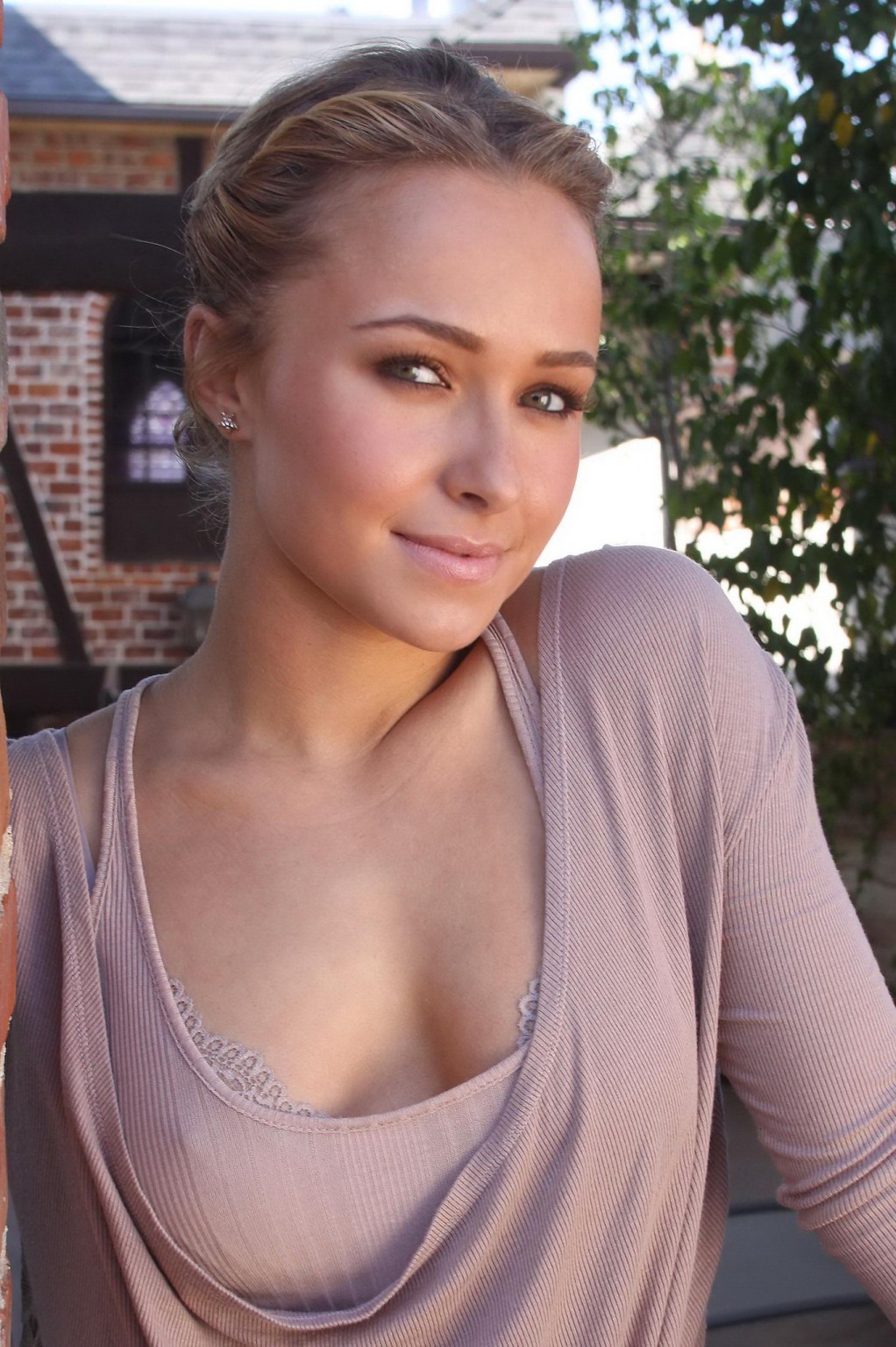 Every now and then, we love seeing no makeup or minimal makeup photos from celebrities. We have to say, Hayden definitely looks amazing even with almost no makeup on her face.
4. Hot In The City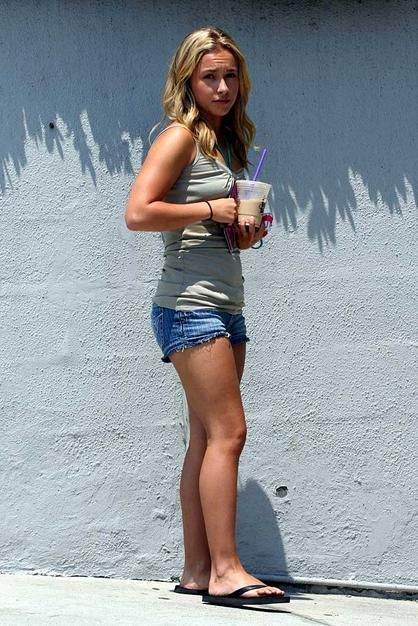 When you can look hot in short jeans and a simple shirt, you have reached the ultimate level of hotness. And that is Hayden Panettiere. The Hollywood actress has everything you want from a lady. She has the brains to go with a smoking body, and a desire to change the world. Save the Whales!
5. Saving The Whales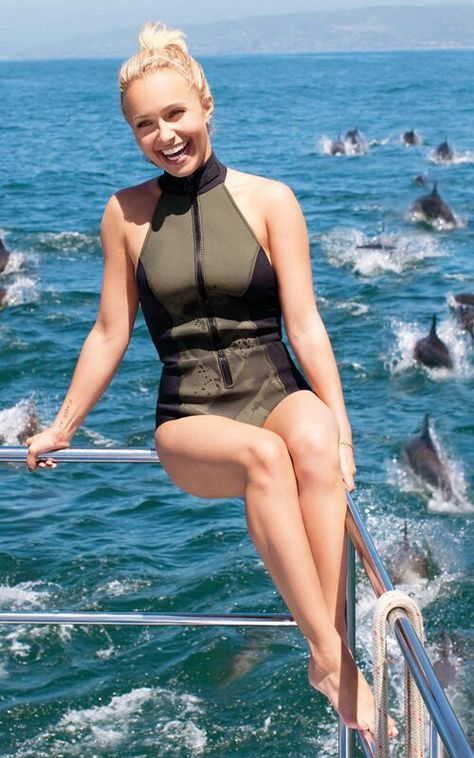 We said before that Hayden puts a lot of time into her goal of saving the whales and fighting for environmental causes. In addition to writing letters to governments, she also does photo shoots with whales and hopes to raise awareness about their survival and endangerment.
6. Sexy Back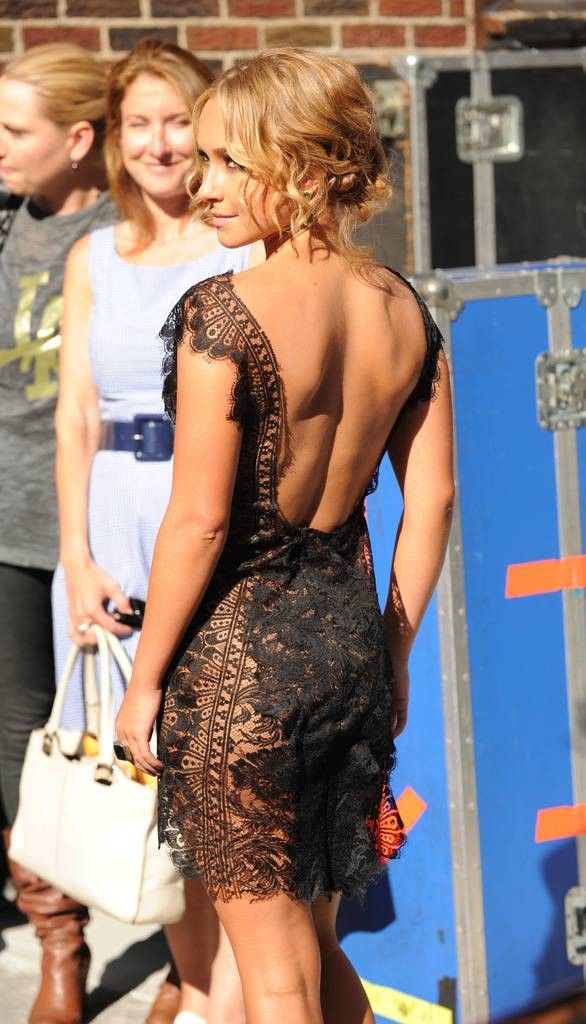 Most of the time when Hayden appears on the red carpet, we see her flashing her cleavage. But every now and then, she goes in a sexy back dress. And she looks smoking hot in the process. Definitely one of the sexiest actresses in Hollywood.
7. Look Of The Day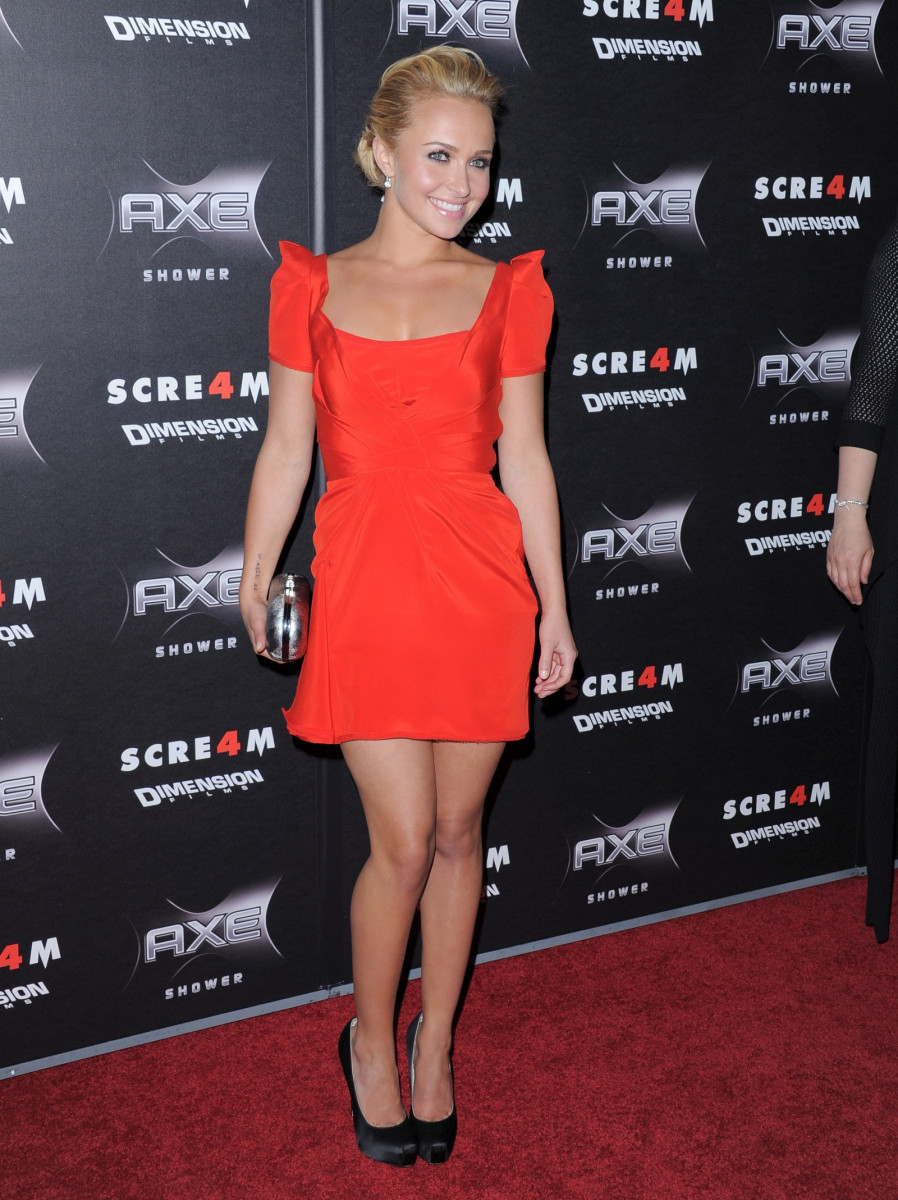 Hayden has graced many red carpet events. And frankly, she always gets it right. You will have a hard time finding a fashion mistake by Panettiere on the red carpet. Most of her looks make it to "look of the day" sections in fashion magazines. Here is one of them.
8. Little Black Dress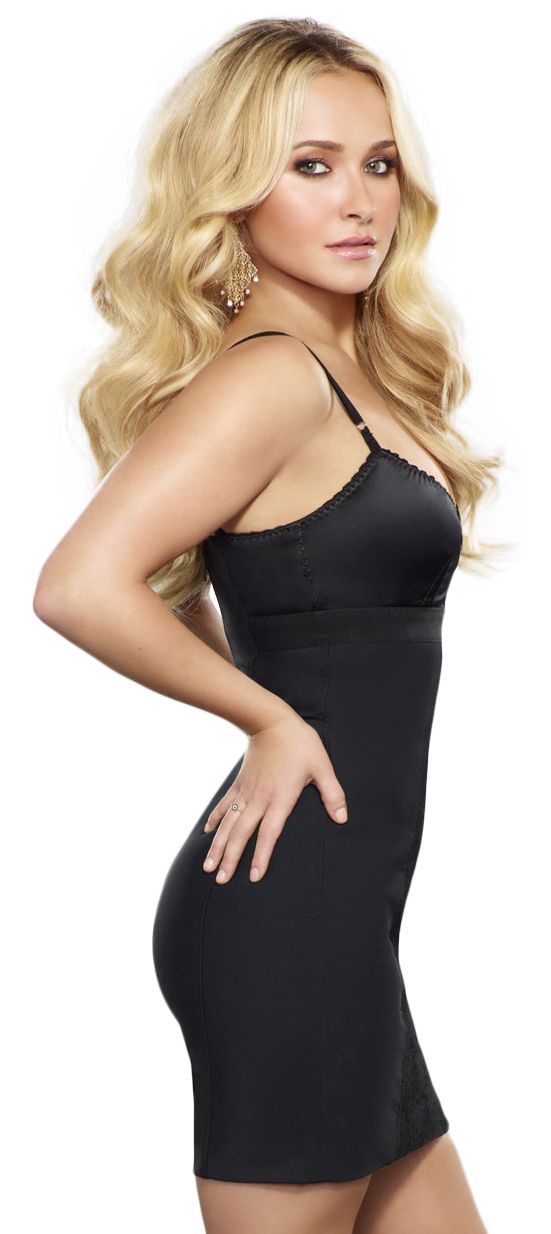 When in doubt, wear black. It is a rule many Hollywood celebrities try when they do not know what to wear. And the little black dress looks even sexier and hotter on someone like Hayden Panettiere.
9. Hayden Panettiere Bikini Photo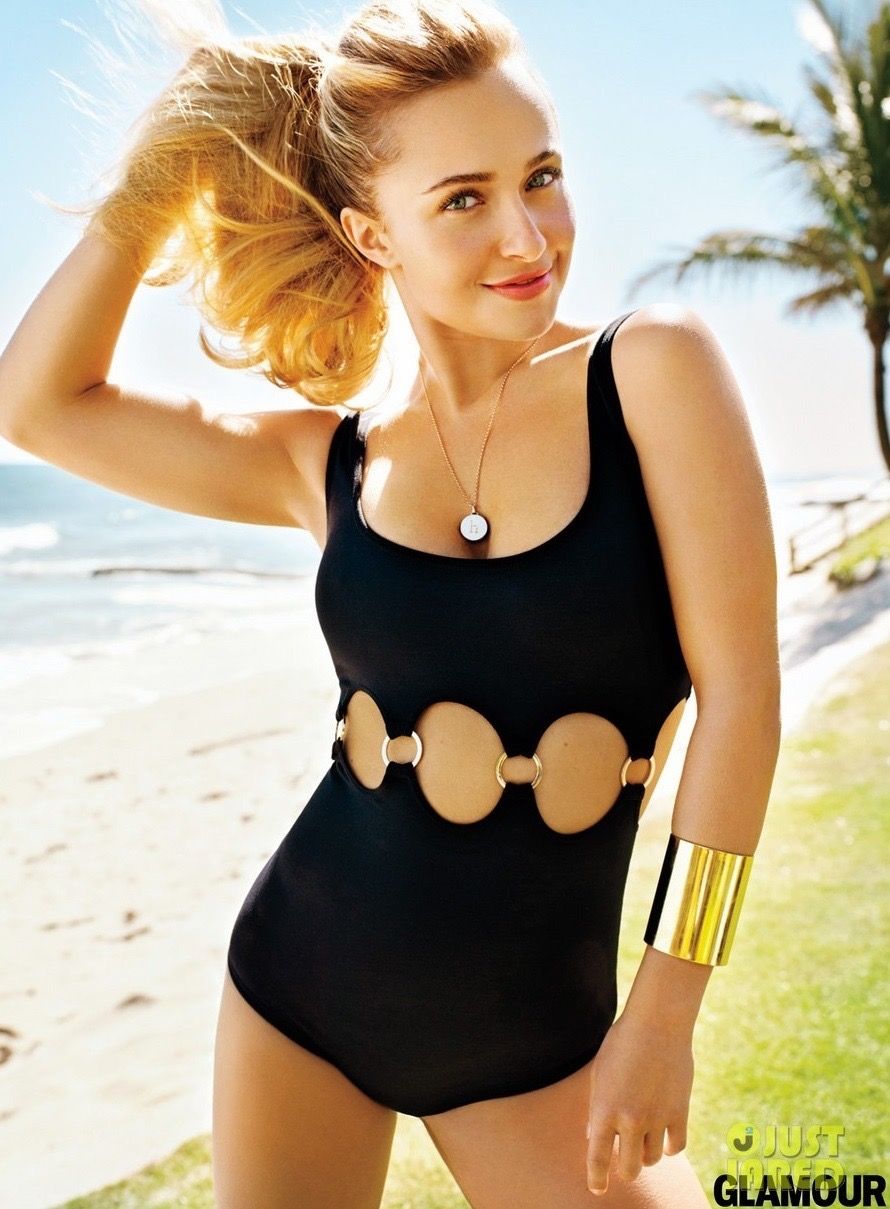 Here is Hayden in a swimsuit photo shoot. She looks amazing, wouldn't you say? Hayden has one of the best bodies in Hollywood. She has the cleavage and curves that will make you go crazy.
10. Let's Talk Fashion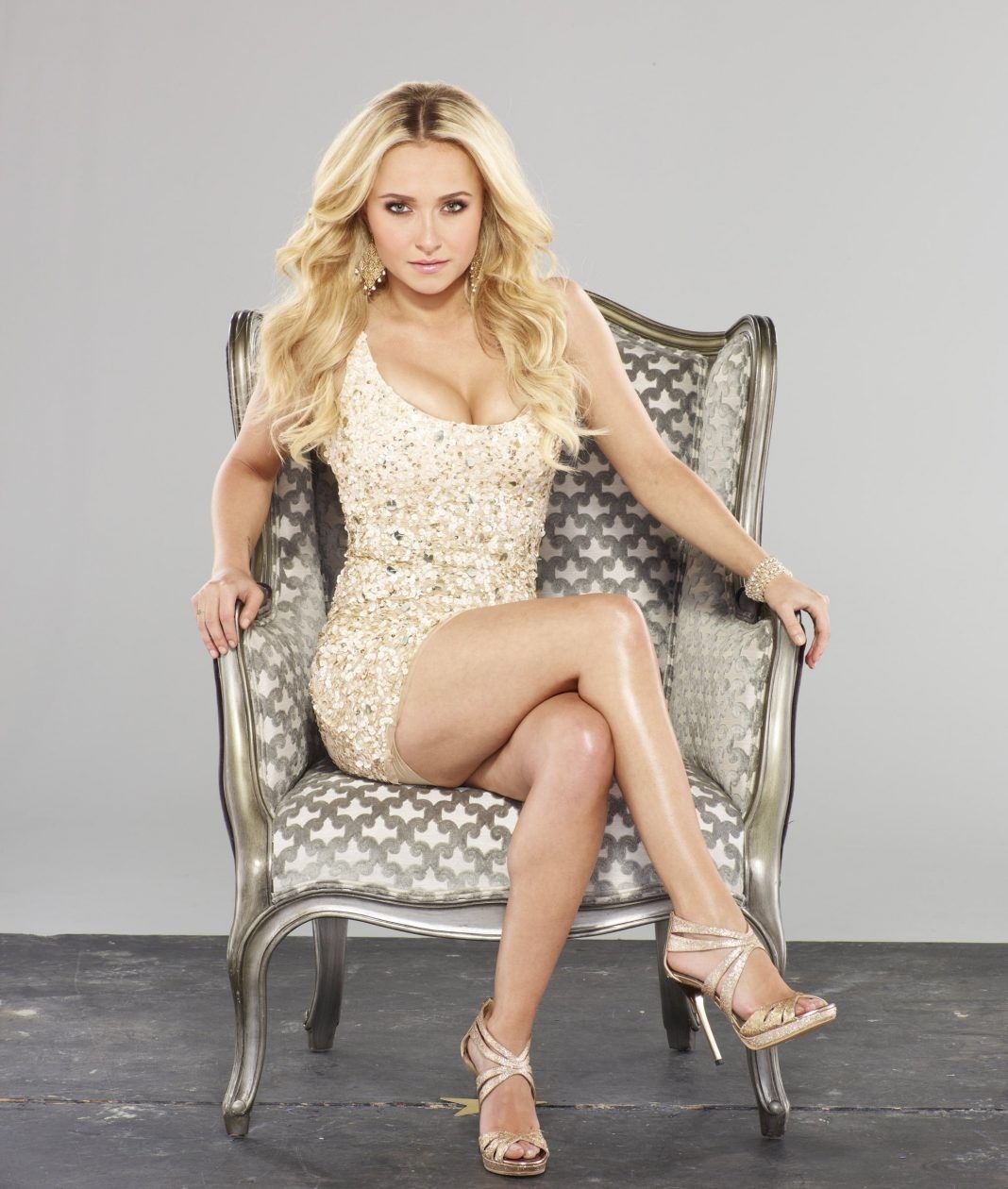 If you need any more proof that she has one of the best cleavages in Hollywood, here it is. Her breasts will almost burst out of her dress. And she doesn't look cheap. In fact, she looks elegant, tasteful, and sexy wearing such a tight dress.
11. Heroes Days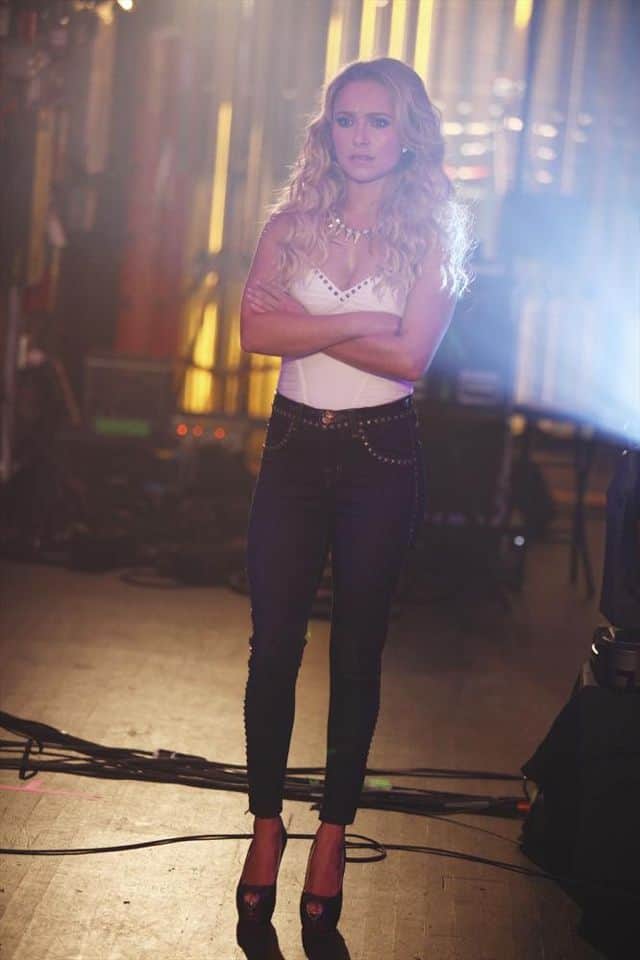 Hayden got famous thanks to her appearance in Heroes. Here is a photo from the set of the series that made her one of the more famous actresses in Hollywood.
12. Sexy Back At The Red Carpet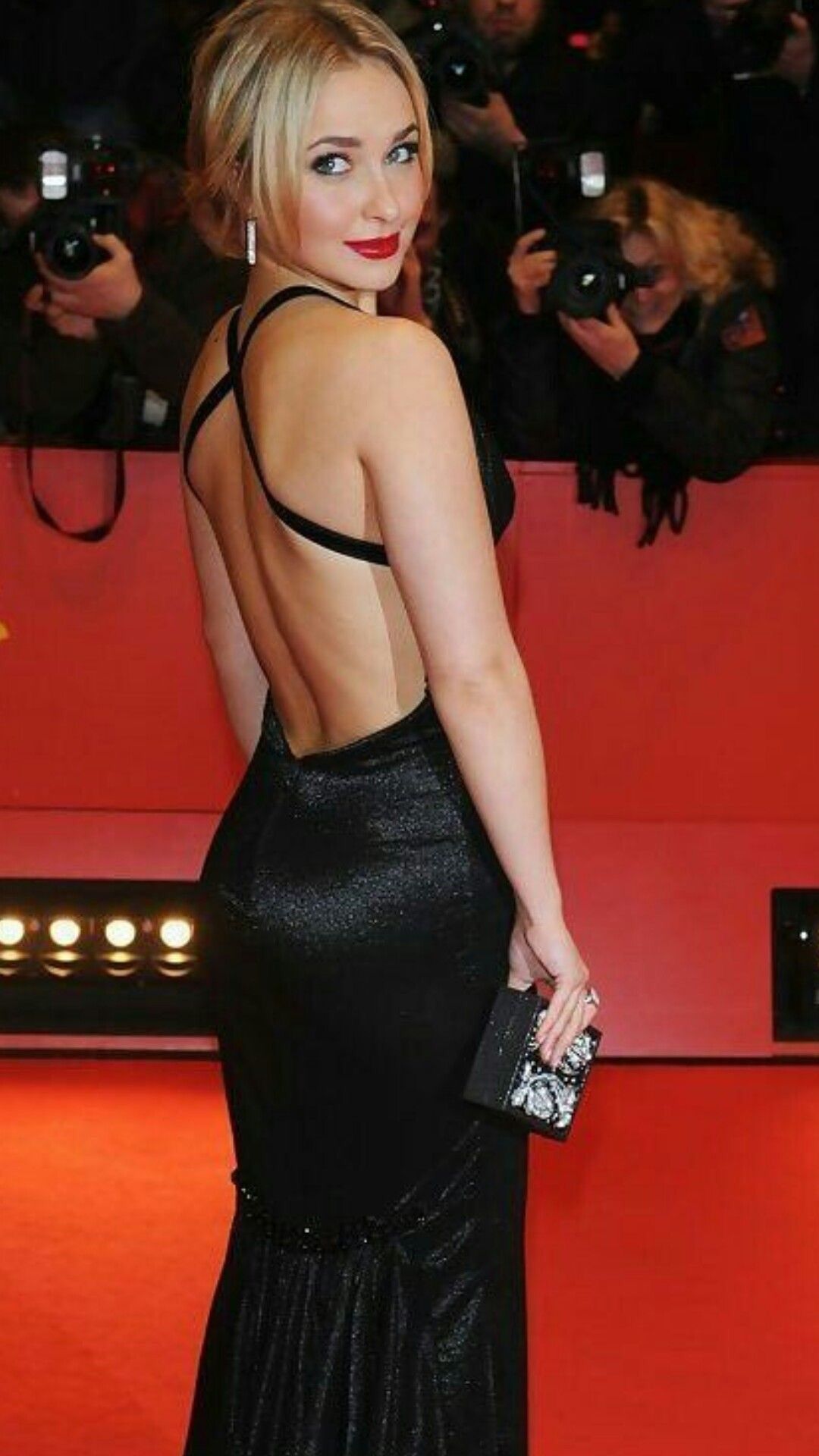 Let's finish off with a smoking hot picture of Hayden Panettiere. It is a rarity we see her wearing a dress with a bare back. And we love it.
Comments
0 comments