Grayson James Allen is an American professional basketball player. He was drafted by the Utah Jazz as the 21st overall pick and spent the last few years playing in Memphis. In the summer of 2021, he was traded to the Milwaukee Bucks with a chance to win next NBA season. Some fans would say he already won his trophy. Grayson Allen's girlfriend is a beautiful professional soccer player.
And in the summer of 2021, after he got knocked out of the NBA playoffs, he literally went fishing. The saying is Gone Fishing. And for the young shooting guard, the saying was quite literal. His NBA season finished earlier than expected.
Guard Grayson Allen went fishing with his lovely girlfriend, former college soccer star Morgan Reid. She posted the pictures of their holiday on her Instagram account.
Who is Grayson Allen's Girlfriend?
So, who is Grayson Allen's girlfriend? The young NBA player found his lucky charm in former Duke soccer star, Morgan Reid.
She now plays professionally for the Orlando Pride of the National Women's Soccer League. Morgan and Grayson often show off their love via social media.
Born in June 1995, Morgan is an American professional soccer player. She plays as a defender. In the 2018 NWSL College Draft, the North Carolina Courage drafted her.
Reid attended Cardinal Gibbons High School where she played both soccer and college basketball. As a basketball player, she played point guard. And she won two team MVP awards. In soccer, she guided her team to the 2013 State Championship. Morgan was then named NCSCA Player of the Year and Gatorade Player of the Year for the state of North Carolina in 2014.
From 2014 to 2017 Morgan attended Duke University. There, she got a degree in evolutionary anthropology. But she also played for the Duke Blue Devils, making a total of 92 appearances. During her senior year, Reid guided the team to a school-record 18 shutouts before earning another in the 2017 College Cup semi-final against UCLA. Sadly, Duke got eliminated on penalties.
In 2015, Reid has made it to the College Cup final, that time losing 1-0 to Penn State.
In January 2018, she was drafted 38th overall by the North Carolina Courage team. She failed to make an NWSL appearance for the Courage, but did make substitute appearances in two friendlies against French Division 1 teams as part of the 2018 Women International Champions Cup. Her team won the tournament.
In April 2019 Reid was traded to the Orlando Pride in exchange for a 2020 NWSL College Draft fourth round pick. She made her professional debut in May 2019. Morgan started against Portland Thorns FC. By the end of the season, she was waived after missing the year with an injury.
Speaking of her international career, she was a member of the United States under-17 squad that won the 2012 CONCACAF Women Under-17 Championship. She also made it to the team that traveled to Azerbaijan for the 2012 FIFA Under 17 Women's World Cup. The team failed to progress from the group stage on goal difference.
Nowadays, she works more as an Instagram model, posting pictures and videos of hiking and working out.
She says, "Whether it's a home workout with Teddy or sprints on the field, feeling good determines how productive my workout will be"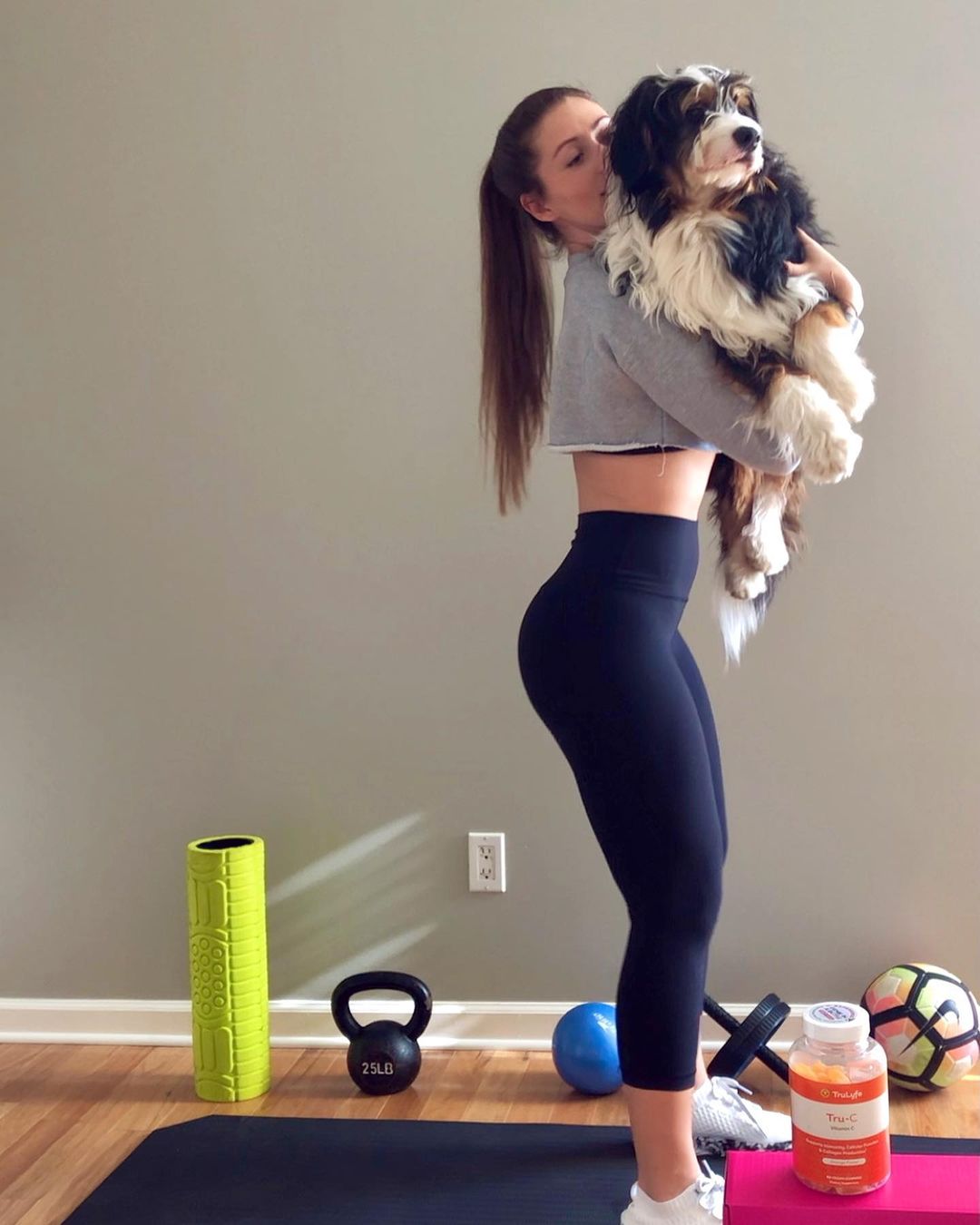 Long-Distance Relationship Works
Grayson Allen and his lovely girlfriend are rare proof of a long-distance relationship that works. These two have been dating for a while. While Morgan played for the Orlando Pride, Grayson played for the Memphis Grizzlies. That is more than 800 miles distance. And if you ever want to go on a ride, it is almost a 12-hour ride.
For a while, fans were worried that the relationship has gone south. After all, Grayson had deleted some of the posts Morgan-related. There was no single travel picture on IG. But luckily, they have stuck through the hard times. And now, they enjoy their lovely relationship.
With Morgan now working as an Instagram model, she can follow Grayson wherever he goes. She is no longer under contract with a soccer team. Grayson will go to Milwaukee to try and win a championship. And Morgan will surely cheer from the stands.
Comments
0 comments