| | |
| --- | --- |
| Real Name: | Glenda Bautista-Baker |
| Birthday: | N/A |
| Net Worth | $200,000 - $300,000 |
| Height: | N/A |
| Occupation: | Product Leader and Solutions Architect, Ex-wife of Dave Bautista |
Glenda Bautista is a unique celebrity. She got famous as the wife of an American actor and retired professional wrestler, Dave Bautista. But she is not like most celebrity wives. Unlike most of them, she has a great job and has compiled a successful CV. She and Dave got married in 1990, way before he earned his popularity. And eight years later, they got a divorce.
How much is the net worth of Glenda Bautista? What does she do for a living? How much success does she have in her work? Let's take a look at her biography and net worth.
Quick Bio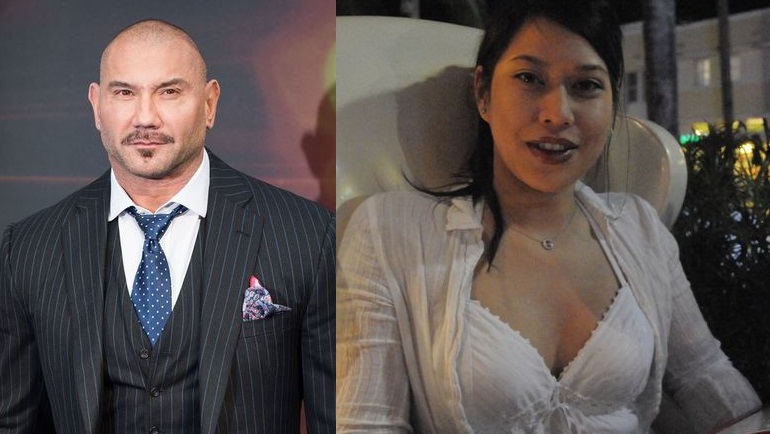 Let's start from the beginning, which is her birthday. But the former wife of Dave Bautista has not shared her exact age and birthplace. We know that she is a native of New York, but nothing more.
She has a BA in English from the State University of New York at Albany. And she has a double minor in journalism and fine arts. Glenda also has a dual MBA/MS degree in information systems at Fordham Graduate School of Business.
She started her career in the industry as a Sales Engineer at DoubleClick. There, she worked with the implementation of customized sponsorship programs, Rich Media, and display ads. But after a while, she moved throughout the organization, working as a designer and developer for the web, but also for emerging technologies and products.
During her time at DoubleClick, she managed to bridge the media network and technical solutions sides of the business. Her creative ideas have appeared on many sites owned by networks like AOL, NBC Universal, Viacom, United Media, and many more.
Before joining DoubleClick, she worked as a General Manager at WCDB from 1997 to 1998. Before that, she worked as an editorial assistant at The Source.
In the 1990s, she rose to fame as the wife of Dave Bautista. When they got married in 1990, he had yet to gain an identity in the entertainment industry. But things didn't go as smoothly as they hoped, and the couple got a divorce eight years later.
You probably recognize Dave as Drax the Destroyer in the Marvel Cinematic Universe. Before he earned fame as an actor, he competed as a professional wrestler.
She has two kids with Dave, Keilani born in 1990, and Athena born in 1992. And she is already a grandmother. Her eldest daughter, Keilani, already has two kids as well.
Following her divorce from Dave, Glenda got married again several years later. In 2014, she said "Yes" again, this time to Chris Baker. The duo got married in a private ceremony. But they rarely make any public appearances together.
From 2014 to 2016, she worked as a Director in Monetization, Advertising, and Platform Products at iHeartMedia. Before that, she also worked as head of product development for Adprime Media and AOL.
During her career, she has worked as an all-purpose troubleshooter leading and managing the functionality design and development of platforms. In 2016, she joined Hearts Publishing Company, working as a Senior Director in Ad Products. And she remains with the company to this day.
Net Worth
Glenda Bautista has spent the bulk of her career building advertising products and services. Many view her as a "technologist" innovating in Internet advertising methods, systems, and solutions.
During her career, she has worked for some big companies in senior managing positions. So, how much Glenda's fortune? How much money does she earn?
As of May 2021, the wealth of Glenda Bautista is between $200,000 and $300,000. You might say her job doesn't pay her a lot. But she is happy with what she does.
Of course, her former husband earns a lot more. Per some estimates, Dave Bautista has a fortune of more than $15 million.
She doesn't have a profile on any social networks, including Instagram and Facebook. You can say Glenda lives a quiet life, away from the news and publications.
Unlike her former husband, she doesn't appear on red carpet events. But unlike many other celebrity wives, Glenda has a senior managing position job. And she has an impressive CV for someone in her business.
Comments
0 comments