The 2010s is a decade in which women entered the Octagon. And they are more and more successful. Thanks to the evolution of mixed martial arts, some women made a career in Hollywood as well. Women began entering the Octagon at the end of the last decade. But it is the 2010s that female MMA fighters took off.
Now, MMA female fights are a key piece of every UFC card. Of course, it is all thanks to some larger-than-life figures. The female UFC fighters list contains women who left people no choice than to notice them. Their athleticism, dominance, technique, and killer instinct are amazing.
Most Popular Female MMA Fighters
Rose Namajunas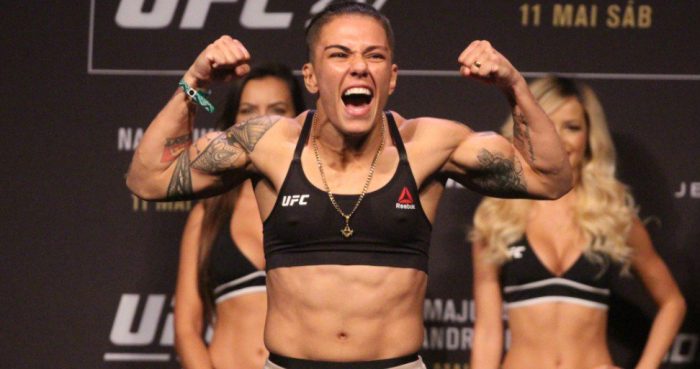 Rose is now one of the fiercest warriors and fighters. She is a revelation in the UFC. Ranked No.2 at the strawweight rankings, she is one of the new fighters.
Rose Namajunas UFC shot came at UFC 217 at the Madison Square Garden. She faced then-champion Joanna Jedrzejczyk. Namajunas was the underdog, but she surprised everyone. Rose knocked out the champion and took the crown against the run of expectations.
At the time, it was the biggest surprise in female UFC history. But it was also a sign of the future for Namajunas.
She is now one of the hottest UFC fighters female. In 2018, she defeated Joanna again to defend her title. The second time, she won by decision. What makes her recognizable is her aggressive fighting style. She pressures opponents before going for the kill or a submission.
Valentina Shevchenko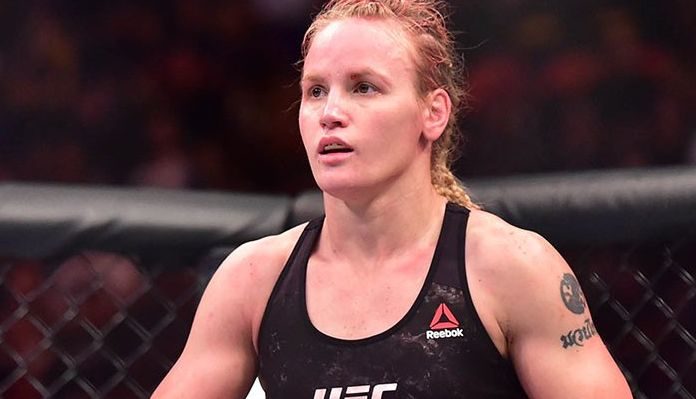 Valentina is a film favorite among UFC fans. One of the most versatile fighters in the history of UFC, Valentina excels in boxing, kickboxing, and Muay Thai. Her records are impressive, and probably will stand for a while.
She established herself in the Legacy Fighting Championship. Then, she moved into UFC at the end of 2015, defeating Sarah Kaufmann. She lost her first crack at a title bout to Amanda Nunes. It is one of the more controversial decisions in the history of female UFC.
She then switched to the flyweight division and defeated Joana Jedrzejczyk to take the UFC flyweight title.
Joanna Jedrzejczyk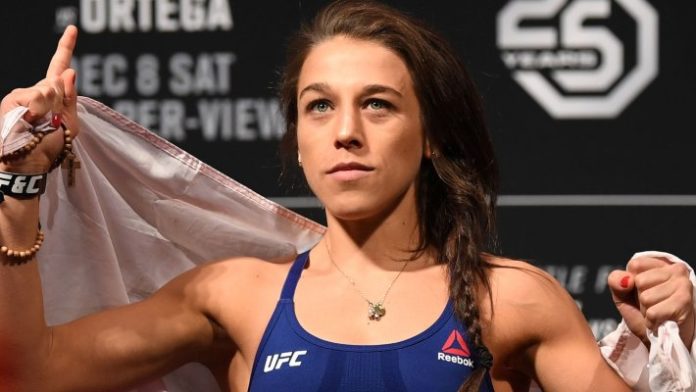 Polish fighter Joanna Jedrzejczyk is one of the most popular female MMA fighters. She made her debut in 2012, and two years later, her career took off. Fans began noticing her. Her technique and impressive play made her a fan-favorite.
Joanna competed as a strawweight and recorded early victories against Julianna Lima and Claudia Gadelha in 2014. She claimed her UFC title by beating Carla Esparza. Joanna, the female MMA champion, defended her title for five consecutive fights.
Eventually, she lost her crown to Rose Namajunas and went on to compete in lightweight categories. In 2018, she lost to Valentina Shevchenko and remained low-key since then. She has a record of 15 wins, with four wins by a knockout.
Cris Cyborg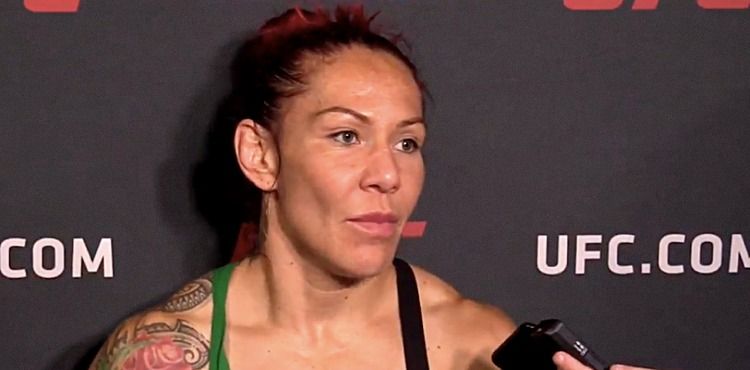 Cris had a controversial career, but the MMA world always looks forward to her next fight. She is a veteran in the Octagon. Yet, she has a fight or two left. The brilliant Brazilian is another fan favorite.
She ended 2018 as the women's featherweight champion but holds a title in two other MMA organizations.
She joined UFC in 2015. Cyborg claimed her first UFC championship with a victory over Tonya Evinger. She has more than 20 wins, most of which came with a knockout.
Amanda Nunes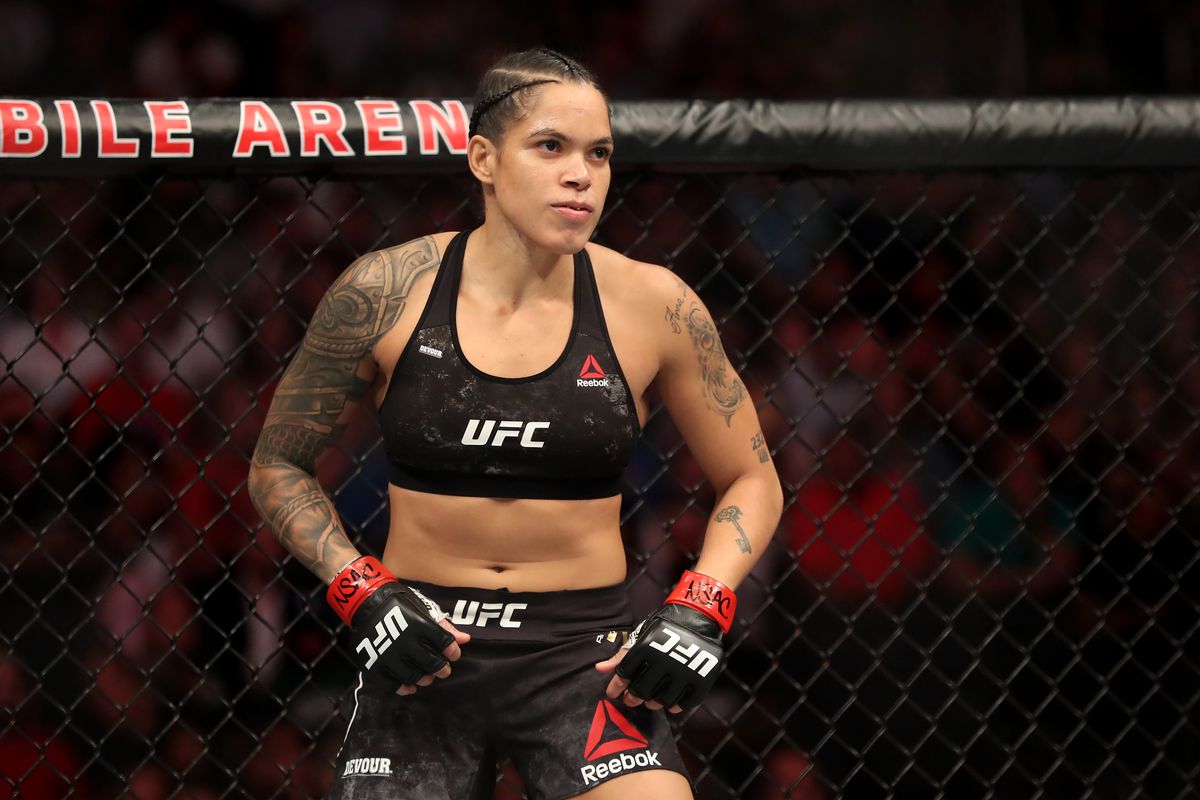 Nunes is just 31 years old. She has a great future in the UFC and will be a champion for sure. Amanda began her career with the Strikeforce organization before moving to Invicta. She made a quick and easy rise through the ranks. Nunes had her UFC debut in 2013 with a win over Sheila Gaff.
Her battle with Cyborg was one of the best MMA fights of all time. She is a bantamweight champion of the UFC division.
Ronda Rousey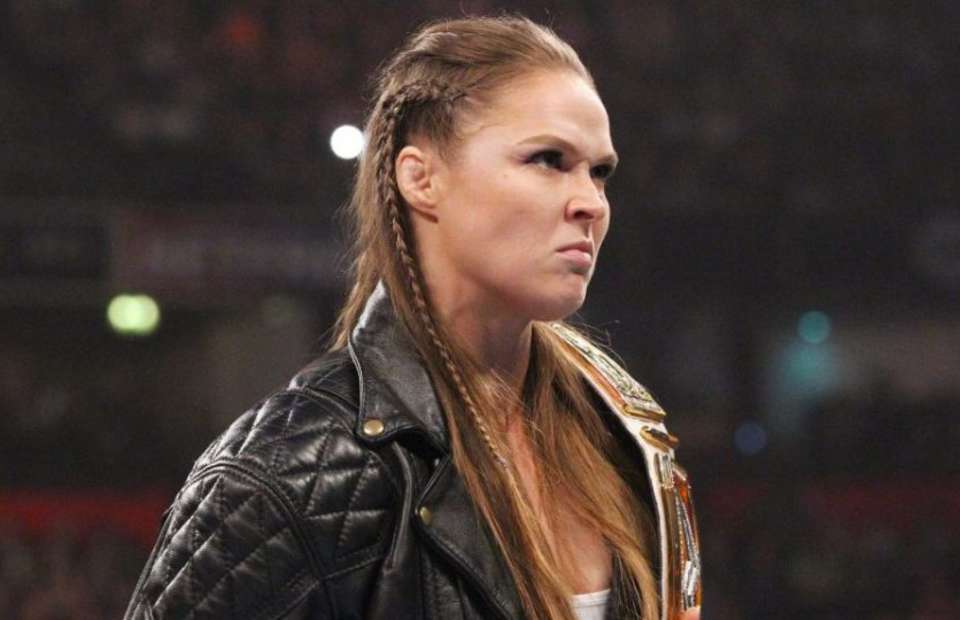 Ronda Rousey made her debut in MMA. That is where her legacy is. Ronda Rousey UFC career started after an Olympic gold medal. The versatile athlete won a bronze medal in judo at the 2008 Beijing Olympics.
Since then, she retired from the sport, and eventually entered MMA. Like other female MMA fighters on this list, she started with Strikeforce. Her first UFC fight was in 2013 and became the first official women's bantamweight champion quickly.
Ronda is the Mike Tyson of the female MMA world. She wants to finish and win fights quickly. Rousey is definitely in a class of her own.
From MMA to Hollywood
Gina Carano is a great example of how MMA can launch your career internationally. To be fair, there are many examples of male MMA fighters who got into Hollywood. But Gina is the only female with a success in Hollywood.
She pioneered women in MMA, and now she paves the way for them in Hollywood. She is one of the most unique rising stars. At one point, she was "the Face of Women's MMA".
She appeared in the thriller Haywire, alongside actors such as Antonio Banderas, Michael Douglas, Michael Fassbender, and Ewan McGregor. She plays a freelance covert operative.
That is not her first movie. She also appeared as Angel Dust in Deadpool, Riley in Fast and Furious 6. Her latest project is the mega-popular Netflix TV series, The Mandalorian. She plays Cara Dune, a former Rebel shock trooped turned mercenary. With the success of the first season, Carano will appear in the second season, and probably more.
There is no word whether she will come back to the Octagon ever again. But if she likes it, she can at any time.