| | |
| --- | --- |
| Real Name: | Emelia Philips Nouah |
| Birthday: | N/A |
| Net Worth | N/A |
| Height: | N/A |
| Occupation: | Wife of Ramsey Nouah |
For fans in Hollywood, Rasmey Nouah might not be a household name. But the popular Nigerian actor is one of the most famous celebrities in his country. And he has made a name for himself in the US as well. But how much do you know about his adorable wife, Emelia Philips Nouah?
Well, the two have been married for more than 17 years and they have three children together. Emelia and Ramsey have one son and two daughters together.
But unlike many other Nigerian personalities, Ramsey tries hard to keep his personal life away from the media. We know very little about his wife and children.
Speaking of Emelia Philip, she doesn't grant interviews. So, let's try and gather up all the info we have about Ramsey Nouah's wife and her biography, family life, and net worth.
Quick Bio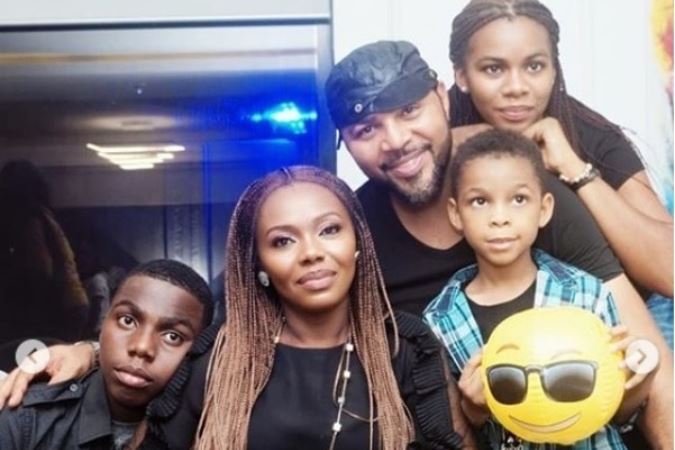 When you talk about a person, you start off with birth date and age. But when it comes to Emelia Philip, we have no such information. We do not know her age and birthday.
We know that she has three children with Ramsey. They named their son Quincy and they gave the names Camil and Desiree to their daughters.
And unlike other Nigerian celebrities with huge families, Ramsey has said in one interview that he is not interested in having more kids. He comes from an Israeli father and a Yoruba mother.
Speaking about his wife, he tries to keep it as private as possible. He has yet to answer questions about where does she come from or when was she born.
In one interview in 2019, he had this to say, "Contrary to a widely held notion, the success of a marriage largely rests on the woman. But these days, a lot of marriages are based on equality. A woman wants to get 50 percent of whatever she is giving into the marriage back from the man. This has led to the breakdown of many marriages".
And he says that from time, our mothers used to be the women that held their marriages. They were in charge of the home. Our mothers took charge of everything but today women don't want that kind of responsibility. And he said his wife holds their marriage strong.
He had this to say about her, "My wife belongs to the category of "our mothers". She believes in sustaining our marriage and holding it strong. So whenever I am asked how we have been able to keep it together, I tell them my wife is the woman who has actually held our home."
The Nollywood actor also said that his wife owns the home, describing her as a "triple woman". In the same interview, he said, "She doesn't have a place because she owns the home. It's her call, however (way) she wants things done. She is the driver of the family and her decision is final. That is why I say she is not an ordinary woman. She is a triple woman."
Speaking about their life and love as a celebrity couple, Ramsey revealed why they do not attend red carpet events together. He explained, "My wife and I have an understanding. And this is one of the reasons our marriage is still standing strong. We avoid the public eye because the public has a way of messing up relationships. Sometimes, my wife goes ahead of me into the event, so we don't do red carpet".
And at the end of the interview, the Nigerian actor praised her beauty. He said she is very cute. But because she is not loud or flashy regarding dresses and make-up, people might think differently. Yet, in his eyes, she is very beautiful and natural. Most importantly, she supports Nouah's acting career as a movie actor.
Net Worth
Because we have little to no information about Emelia Philips Nouah, we also have no information about her wealth. Luckily, we know a bit more about her husband, Nollywood actor Ramsey Nouah.
Ramsey is one of the most sought-after actors in Nigeria. Handsome and charismatic, he appears in most Nigerian movies. Many consider him one of the richest and most influential actors in Nigeria.
As of June 2021, Ramsey Nouah's fortune is more than $4.5 million.
Born in December 1970 in Lagos, Nigeria, he started as a musician at the age of 20. But he then followed a piece of advice from his friend and ventured into acting. As a famous Nollywood actor, he has appeared in numerous roles or more than 170 movies.
He has also won the African Movie Academy Award for best actor in a leading role. Besides acting, the Nigerian actor would go on to make his directorial debut in 2019, with the movie Living in Bondage: Breaking Free.
Comments
0 comments