| | |
| --- | --- |
| Real Name: | Elisa Pugliese a.k.a Elle Key |
| Birthday: | April 02, 1972 |
| Net Worth | $7 million |
| Height: | 167 cm |
| Occupation: | American Film Producer and Director, Actress, Wife of Keegan Michael Key |
Elisa Pugliese has been part of the entertainment industry for more than 20 years. Many know her as Elle Key as well. She has accomplished a lot of things during her career. But like in many other cases in Hollywood, many people recognize her for her personal life. She got even more popular after getting married to comedian Keegan Michael Key.
That happened in 2018, and since then, her name has exploded all over the internet. They got engaged one year before.
While many fans recognize Elisa for her marriage to Keegan, she is much more than just Mrs. Key. The talented and hardworking person has much more to offer. Let's take a look at her biography and Elisa Pugliese's fortune.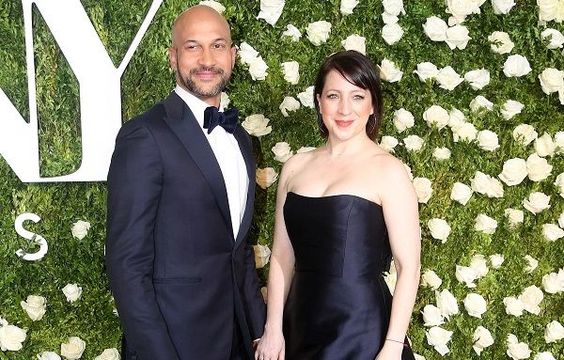 Quick Bio
Elisa's journey in building her career is an inspiring story. She managed to make it out in a male-dominated industry like Hollywood.
Born in New York, she spent her childhood in the Bronx. Even today, Pugliese says she is a proud New Yorker. In New York, she finished high school. After that, she attended Syracuse University, a school part of the Ivy League. Pugliese graduated from the acclaimed University in 1993.
Following her graduation, she entered the show business by working as a makeup artist. She joined the set of the movie Snow Queen. For a few years, she worked as a makeup artist, only to find out that was not her real passion.
This discovery prompted her to start her acting career in 1998. Her first role came in the movie Montanna, an action comedy-crime movie. In this movie, she starred alongside Stanley Tucci, Robin Tunney, and Kyra Sedgwick.
For a couple of years, Elisa tried to pursue an acting career. She had little success in it. Up until 2007, she worked as an actress, securing roles in movies like The Cake Eater, The Junior Defenders, School of Rock, The Agency, and a few more.
And then in the late 2000s, she found another passion working as an executive producer for the movie August and documentary American Teen.
For the past couple of years, Elisa gathered popularity as a director and film producer. Her behind-the-scenes work might not get her fame from casual fans. But she has worked with some of the biggest names in the industry.
In 2013, she produced another documentary, The American Journey. It follows the story of an Australian actor and Australian photographer growing up with an infatuation with America at a young age.
The next year, she had her most famous and successful work. Pugliese produced the romantic comedy-drama movie, Boy Meets Girl. This movie followed the life and story of a transgender girl trying to start a new life in a small town. The movie won 18 awards and starred actors like Michael Welch and Michelle Hendley.
She continued directing movies like Better off Single in 2016. She even directed the 75th Annual Peabody Award ceremony.
During all these years in the industry, Elisa has tried and managed to keep her privacy. She doesn't share every move she makes.
To this day, it is not clear how she and Keegan met. The two don't want to talk a lot about their beginning.
Comedian Keegan Michael Key and Elisa kept their relationship out of the spotlight. Paparazzi spotted them together at a few events in 2017, including the US Open and the Rescue dinner. In November 2017, the actor shared a message and photo on Twitter, announcing they got engaged.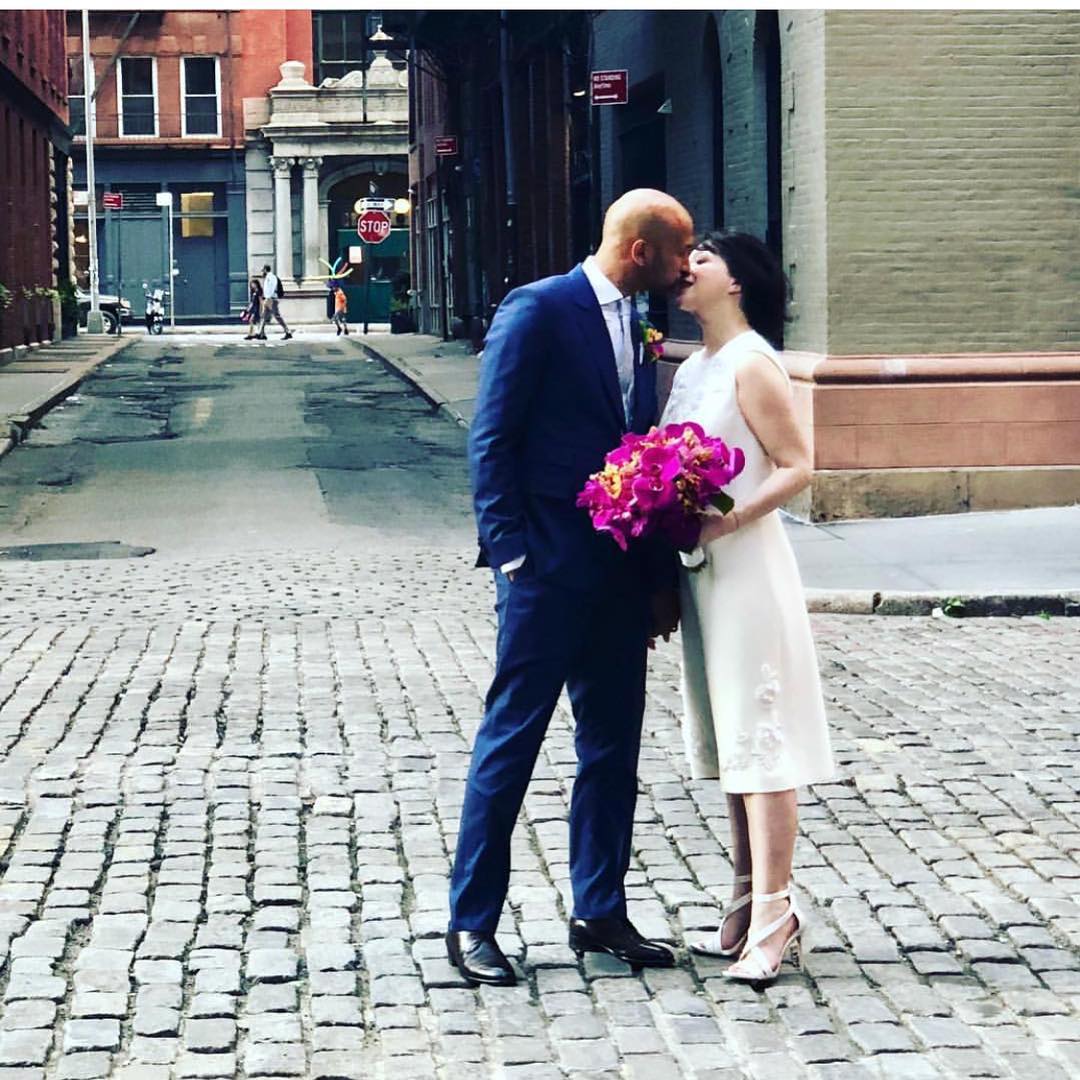 One year after, they tied the knot but kept the wedding small. They invited only their closest friends and family members to the intimate ceremony.
Michael and Elisa exchanged their vows in their home in New York City on June 8, 2018. Magazines reported she wore a Prada gown, while the groom wore a Paul Smith suit. Shortly after exchanging vows, Michael uploaded a photo showing their lovely kiss while Elisa held a stunning bouquet of orchids. The caption read, "Best. Day. Ever".
What some people do not know about Elisa is that she loves sports. She is a sports fan and particularly enjoys watching football. The couple often attends games together. They are fans of the New York Giants.
Elisa is also someone who is not afraid of voicing her opinion and sharing her political views. She is not an active social media user. Yet, when she needs to, she jumps onto social media to share her views and opinions.
Key showed her support for President Joe Biden. She also supported the Black Lives Matter Movement.
And when she and Keegan have time, they use it to travel. Pugliese loves to get out and explore the world as much as possible. Over the course of their relationship and marriage, the couple has visited several beautiful destinations.
Net Worth
Elisa Pugliese is not your typical celebrity wife. Unlike most celebrity wives in Hollywood, she has her own job and successful career. The actress, producer, writer, and director has been part of the entertainment industry for more than 20 years.
As a skilled and talented woman, Elisa Pugliese's wealth is more than $7 million. She can almost rival the wealth of her husband, award-winning actor, Keegan Michael Key.
Just for comparison, her husband has a fotune of $12 million. He is a famous actor, part of many television series and shows. He got popular as a regular cast member on Mad TV, where he spent six seasons.
Comments
0 comments