Dwight Howard is an American professional basketball player. At one point, he was considered the next version of Superman, the most dominant big man in the league. But injuries and goofy behavior prevented him from reaching his full stardom potential. He now plays for the Los Angeles Lakers. And Dwight Howard's girlfriend is also a basketball player.
Up until recently, Dwight dated Te'A Cooper, a professional women basketball player playing for the Los Angeles Sparks.
What happened? Why did they break up? Let's talk more about Dwight Howard's girlfriend.
Who is Dwight Howard Girlfriend?
As we said before, Dwight dated Te'A Omari Cooper, an American professional basketball player. She plays for the Los Angeles Sparks. Before that, she played for the University of Tennessee and the University of South Carolina.
She also played high school basketball for McEachern High School. During her freshman year, the team went undefeated, finishing the season 33-0 as she shot 65% from the field to carry the team. She won three Georgia 6A State titles, in 2012, 2014, and 2015.
In April 2020, the Phoenix Mercury selected her with the 18th pick in the 200 WNBA Draft. But the Covid-19 pandemic forced the team to cut some of their players. In May 2020, they cut Te'A and the Los Angeles Sparks picked her up.
She plays point guard for the Sparks. She averaged 17 minutes per game in her first season and 7.3 points per game.
She is the daughter of Omar and Kindall Cooper and has three siblings, Mia, and twins Sharife and Omar. Her brother Sharife Cooper was drafted by the Atlanta Hawks in 2021.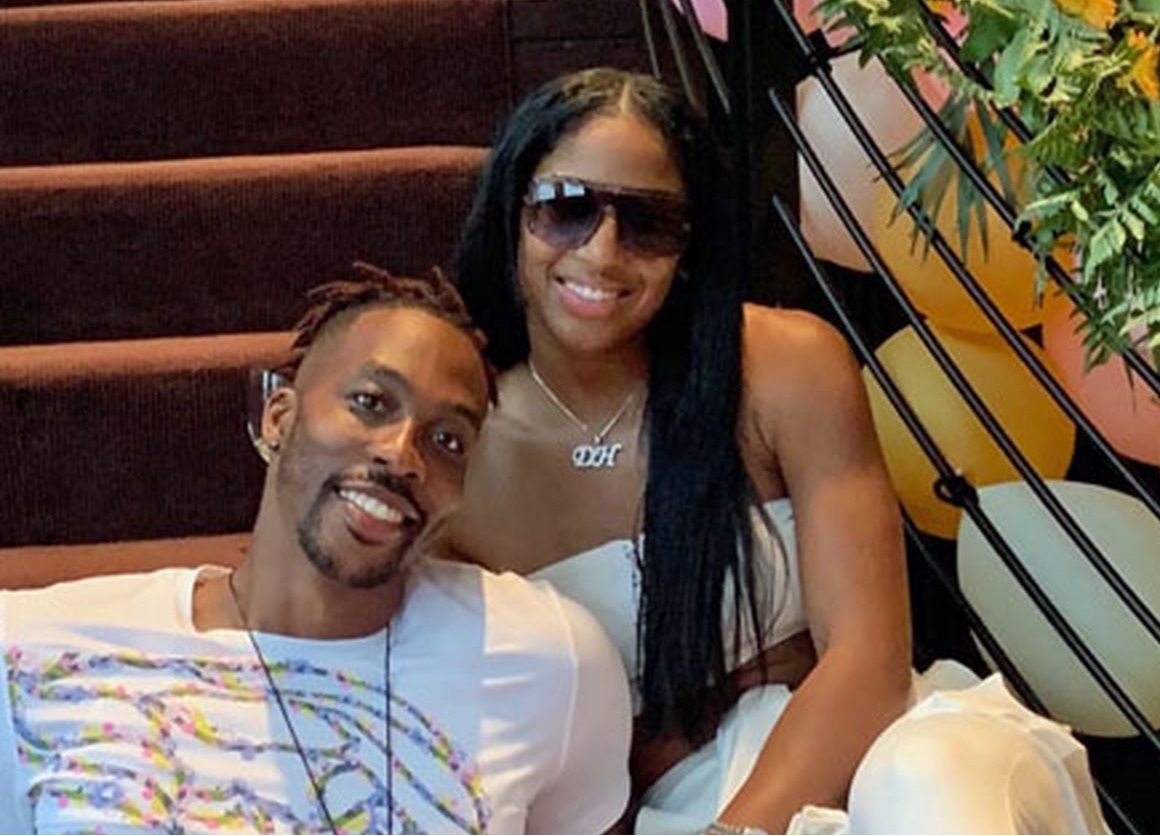 Dwight Howard Secret Marriage to Te'a Cooper
Te'a and Dwight Howard started their relationship sometime during 2019. They got engaged the same year, and finally got married in a secret ceremony in 2020. The NBA veteran player wanted to keep the ceremony private and intimate.
Dwight is known for drama involving anything in his life. He has been making headlines since the beginning of his NBA career. This time, he made headlines for a more personal reason.
And we can say the marriage came as the final gift of 2020 for Dwight. In October 2020 he celebrated winning his first NBA championship with the Los Angeles Lakers. And one month later, he got married to Te'a Cooper.
His wife was also one of the reasons why he wanted to remain in Los Angeles and play for the Lakers. That way, both he and his wife would play for a Los Angeles team. But he signed with the Philadelphia 76ers.
Dwight has said that he loves being married to Cooper. The former Defensive Player of the Year and Dunk Champion also admitted that she changed his life. He refers to her as a great woman who pushes him to be greater.
At the time the two started their relationship, Cooper was a college player, while Dwight had more than a decade of professional career under his belt.
Because of their age difference, there were many speculations. For example, one rumor was that Cooper was underage when they met and started dating. But there is yet no confirmation of when the two started dating. That left the information only a rumor.
Dwight and Te'a Part Ways
In April 2021, the love story between the NBA champion and WNBA superstar came to an end. They were a great couple and the very definition of love and basketball. Sadly, news broke that they have ended their relationship.
While Dwight is no stranger to having his name in gossip tabloids, he somehow managed to keep his relationship and marriage with Te'a out of there. But they are no longer together.
In April, Cooper was asked about Howard in an Instagram live video. She confirmed the two have broken up and told her followers to "leave it alone".
She said, "No, I do not go out with him. I am not with him no more. Leave it alone. I don't want to see yall in my comments saying it no more. Don't add me to nothing that has to do with him. It's over with. It's adios, amigos".
A few weeks before, Cooper and Howard raised suspicions after they unfollowed each other on social media.
Dwight Howard Past Relationships
Dwight Howard is an NBA player with many relationships. He has dated several women during his career. Famous for his goofy personality, he has managed to attract several beautiful celebrity women.
Dwight Howard's relationships include Marion Denise Douglas, Camilla Poindexter, Royce Reed, Hope Alexa, Christine Vest, Tiffany Render, Emili, and many more.
He also had an encounter with the infamous Celina Powell. She is a notorious name in the hip hop world. She leaked videos of her and Snoop, raising questions about an affair. Celina has also had her name in rumors with Canadian singer Drake.
Comments
0 comments