Universities and colleges in Canada are popular among local and foreign students. They are not automatically free. But Canada is a popular destination for college education. And that is why often students ask is college free in Canada.
No, free education is not the reason Canada is a popular destination for foreign students. Colleges and universities are subsidized. That way, students pay less for their education. And Canada provides a great education.
Subsidy makes it relatively affordable for local students and foreign students to enroll. Read more about Canada's educational system.
How To Study In Canada For Free?
There are many reasons why Canada is a popular destination for college education. The country has world-class universities. Five of those are listed as one of the top 100 schools worldwide. Canada and its educational systems also provide promising future and job opportunities.
Canadians are known for their excellent quality of life. A big reason for that is the excellent educational system.
But as an international student, you have to understand that this opportunity does not come for free. Aspiring graduate students should find other ways to get an affordable education in Canada.
There are plenty of opportunities. Scholarships, awards, financial aid, and many more. Canada also has affordable universities where you can apply. Tuition cost is cheaper in some of these affordable colleges and you still get top-tier education.
You can study in Canada without paying the tuition fee by getting a full-tuition scholarship or even a fully-funded scholarship. Let's check these opportunities for how to study for free in Canada.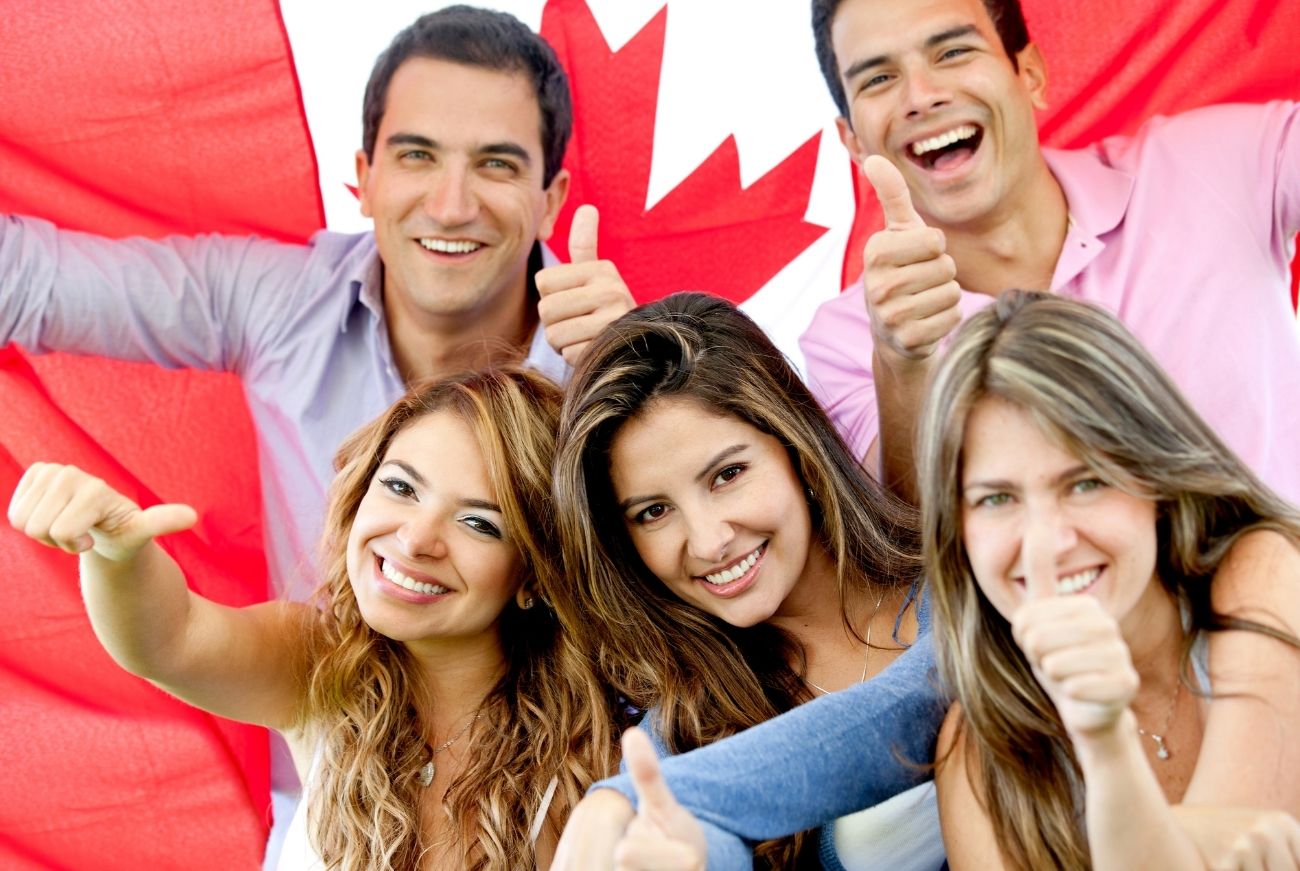 Study Hard And Put Your Application Early On
A good application by an international student or Canadian citizen should show your academic achievements and proficiencies. It is highly recommended that you prepare your application early on. This way, as a foreign student, you can choose from a broader range of colleges and universities.
But more importantly, you must study hard at your current level. That makes it easier to take advanced steps toward higher education and affordable education.
Colleges value your grades, GPA, test scores, academic rewards, and extracurricular participation. By applying early on, you have more time to gather the necessary documents and data to support your admission for tuition and scholarship.
Applying For Scholarship
Canada is one of the best places to get your college education. The country has some of the highest-ranked educational institutions in the world. You can always apply for a scholarship for full tuition or full scholarship.
Just a quick Google search for scholarships in Canada will yield results. Here are some we found interesting: uscollegeinternational.com , scholars4dev.com , scholarship-positions.com , and  opportunitiescorners.info .
Applying and getting accepted will help with your finances.
Apply To An Affordable College
As we said before, there are plenty of affordable universities in Canada. These are a lot cheaper, yet, still offer a great education for American students. We have to mention that Medicine and Dentistry are among the most costly colleges in Canada.
While some of the top-tier colleges in Canada charge between 20,000 and 30,000 CAD, these affordable options charge between 1,700 and 10,000 CAD.
Understanding Canada Education System
Let's take a look at the education program in Canada. For the Canadian government, Education is one of the highest priorities. In Canada, young kids attend kindergarten for a year or two at the age of four or five by choice.
School becomes mandatory as of grade one which is usually at the age of 6. Depending on the province schools can go to either Grade 11 or 12 until the age of 16.
Here is quick info about the structure of the Canadian education system.
Pre-elementary
We know it as kindergarten, it is the first stage of education in Canada. Offered to children between ages four and five, it is just before they start elementary school. Pre-elementary is optional everywhere else, except in New Brunswick and Nova Scotia, where it is mandatory.
Private, public, and federate schools offer pre-elementary. This is where kids learn the alphabet, basic skills, pre-reading, music, art, and how to play with others.
Primary
Primary education is mandatory for children in Canada. Starting in Grade 1 at the ages of 6 or 7, it goes until Grade 6.
At this age of education, young students have only one teacher that teaches all subjects in the same classroom.
Secondary
Secondary education has two levels of education in Canada, junior high school and high school. The former institution is intermediate education following elementary school. It is a two-year stage of education including Grades 7 and 8.
These two years give students the chance to adjust to the changes of switching classrooms and teachers.
High school is the last part of secondary education. It starts once students reach Grade 8 and they stay there for 4 years until Grade 11 or 12 depending on the rules by the provincial government.
Students in Canada are required to stay in school until the age of 16 by law.
Post-secondary education
Upon graduating from high school, Canadian students can choose between applying for a college or a Canadian University. Colleges refer to smaller community colleges or a specific trade school. Students usually attend them to prepare for University and obtain credits that can be transferred over.
Universities are places that offer higher education and you can obtain an academic degree. For example, a bachelor's degree, master's degree, and a Ph.D.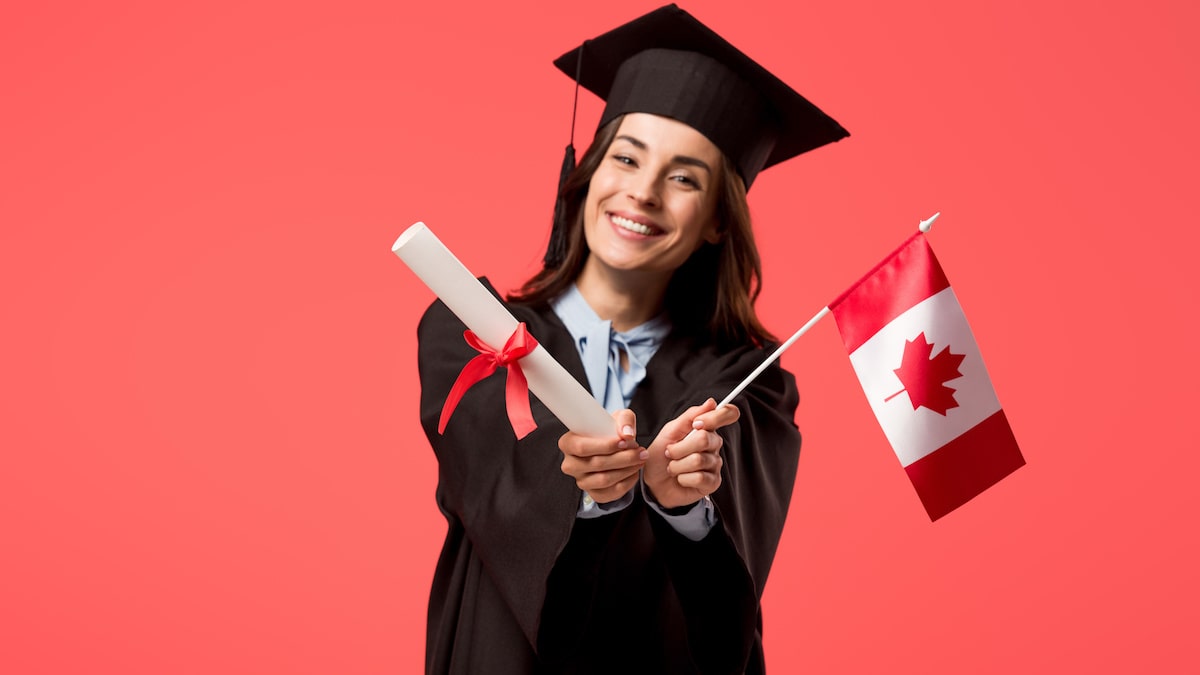 Education Is Not Free, But It Is Affordable
So, is college free in Canada? Nope, education is not free, but it is affordable. The average cost for local and foreign students is CAD 6,463 or $4885 per year. For international students, the average cost for studying is $10,581.
Compare that to the tuition fee for public colleges in the US where the price is around $20,000 per year. And in the US, for an international student, the price can go as high as $27,000 on average.
How To Get A Full Scholarship In Canada?
The best way to study free in Canada is to get a full scholarship. Both affordable Canadian college institutions and higher-tier universities offer scholarships. But it is a competitive process. Different universities have different criteria for applications. But generally speaking, here are a few tips for how to get a full scholarship in Canada:
Highlight your best academic features
It helps to have research experience
Do not be shy to mention your GPA if it is higher than 3.0
Do your research thoroughly for post-secondary schools that offer financial aid
Apply for multiple scholarships, think of this as job hunting
Consider partial scholarship if you can afford to study with one
Generally speaking, Canada's government subsidies are between 50% and 75% scholarships, depending on your current financial status.