Chase Elliott, aka the heartthrob of the National Association for Stock Car Auto Racing (NASCAR) is one of the most wanted men in the US. But he has a girlfriend, and they seem to be close. The young racing driver won his first NASCAR Cup title this summer as the third-youngest driver in NASCAR history. And then, he won the heart of the love of his life. Who is Chase Elliott Girlfriend?
The moment he won the NASCAR Cup Series title, the racing institution took it to Twitter to announce, "We did it, You Sure did @chaseelliott". They also published a short video of the racer after the win.
Chase comes from a sports family. His father, Bill Elliott, was a former American professional stock car racing driver. His mother worked as a photojournalist. He has two older half-sisters from his father's side.
Initially, Chase went into go-kart racing but shortly after transferred to stock car racing driver.
Who Is Chase Elliott's Girlfriend?
Chase Elliott has won the Most Popular Driver Award by NASCAR nationwide series. But it seems like the biggest win in his life is the heart of Ashley Anderson. The two have been together for what seems like forever.
Chase's dating game has always been a topic of discussion among fans. After all, the race car driver is young, talented, handsome, and a real catch. But Elliott finally showed a woman by his side when he was photographed lip-locking with a new girl.
The blonde stunning girlfriend fans saw him with was not his ex-girlfriend, Kaylie Green. No, this time, Elliott was with another blonde beauty, Ashley Anderson.
NASCAR Driver Chase Elliot then uploaded several Instagram stories with Ashley. They loved each other's company. We do not know much about his current girlfriend. But fans seem to love her. She cheers for the racing third-youngest champion.
Some fans of his female fan base even wrote, "I am actually so sad that Chase has a girlfriend and it's not me". After all, Elliott is a desired bachelor.
We know very little about her. But we do know she shares a lot in common with Chase. The racing driver does not have any kids yet with Ashley Anderson or with his previous girlfriend.
Past Relationships
Before Elliott started his new relationship with Ashley, he dated Kaylie Green. And she was deemed a "keeper" by the fans cheering for Chase. Kaylie is the daughter of former NASCAR driver David Green and sister of a NASCAR driver as well.
Kaylie's father was a legendary NASCAR driver and currently serves as a NASCAR official. His racing career ended in 2008.
Kaylie and Chase shared a lot of pictures of skiing, skating, watching football together, and going out on romantic dates. Raised in Charlotte, North Carolina, Kaylie attended the University of South Carolina.
There, she studied public relations and journalism and took classes in sports management. She and Chase shared religious views. As a religious person, Green often shared passages from the Bible about how the Lord is her strength and helped her in life.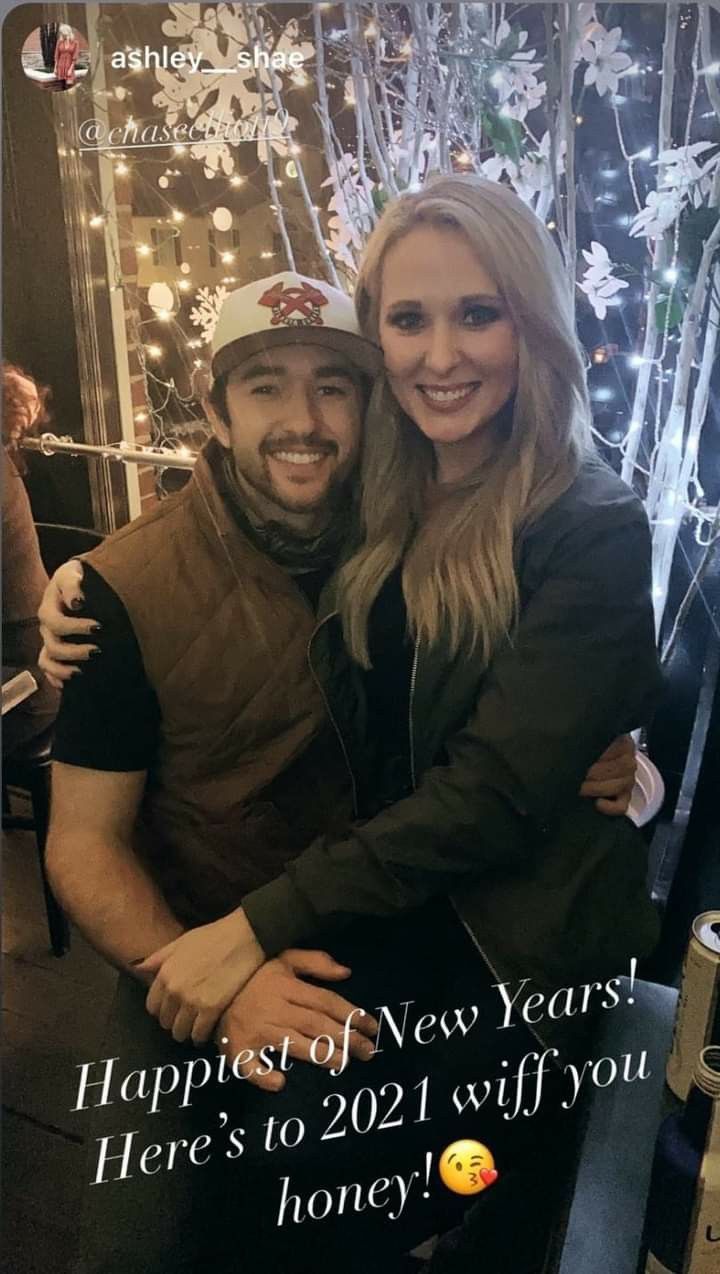 Fans Approve His New Girlfriend
If you ask Chase's fans, they will tell you Ashley is his forever love. Fans around the world cheer for Chase Elliott's girlfriend.
There are several Instagram profiles of fan clubs, and Chase's fans often share pictures of the American race car driver and his girlfriend. In one photo, the caption reads, "Chase found his forever heart. At least it's not the other one, aka Kaylie Green".
Fans also comment they look so cute together. Chase has a long NASCAR career in front of him. And it seems Ashley will be there to support him.
Comments
0 comments