Born as Carlos Irwin Estevez in 1965, Charlie Sheen is an American actor. He started gaining recognition in the late 1980s with movies like Platoon, Wall Street, and Young Guns. Sheen also appeared in Major League, Navy SEALs, and Terminal Velocity.
During the 2000s, he replaced Michael J. Fox in Spin City, after the Fox left the show to cope with his illness. Sheen's performance in Spin City earned him a Golden Globe for Best Actor in television series. Following the end of Spin City, Charlie got a lead role in Two and a Half Men. That show earned him several Golden Globe and Emmy Award nominations.
In 2010, Sheen got the title of the highest-paid actor on television. He earned $1.8 million per episode of Two and a Half Men.
Despite his success on screen, Sheen made a lot of headlines off-screen as well. Reports of alcohol abuse, drug abuse, and marital problems followed his life. In March 2011, CBS terminated his contract for Two and a Half Men.
But he also did some good thanks to his "problematic" life. In November 2015, he publicly revealed he tested HIV positive. He said that he got his diagnosis four years earlier. That disclosure resulted in more than 1.25 million people googling HIV. It increased awareness and testing for HIV. Nowadays, people call it the Charlie Sheen Effect.
During his life, he got married three times. He has five children and one grandchild. His oldest daughter is from his relationship with high school girlfriend Paula Profit. He dated several adult film actresses, including Heather Hunter, Ginger Lynn, and many more. For example, in March 2011, he lived with Bree Olson for a while.
In 2000, he started a relationship with Denise Richards, one of his best marriages and relationships. They got married in June 2002 and have two daughters together. Denise made a couple of cameo appearances in his shows, including Two and a Half Men following their divorce in March 2005.
In February 2014, he got engaged to former adult film star Brett Rossi. But they separated before the wedding. Following that separation, Sheen issued a statement saying "My children deserve my focus more than a relationship does right now".
Younger generation fans might remember Charlie as his character in Two and a Half Men. Chronic alcoholic and womanizer. But back in the days, Charlie had his good days. You might not recognize him in some of these photos of young Charlie Sheen.
1.The Good Boy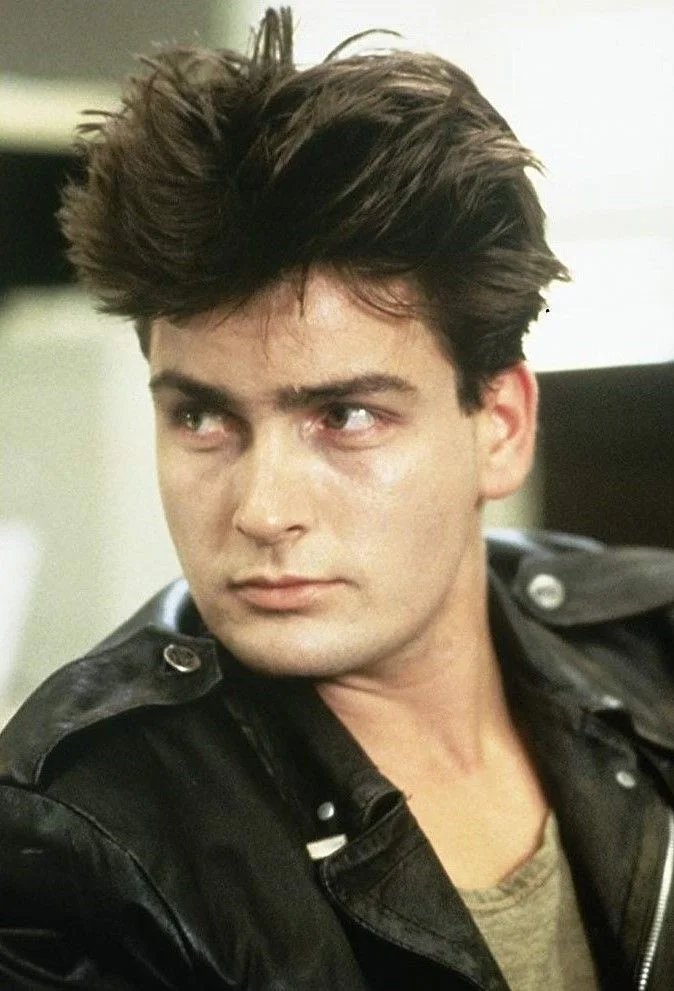 Look at this picture and tell us what you think. Doesn't he look like a good boy here? As we said before, in the late 1980s and early 1990s, many considered Sheen one of the more talented actors in Hollywood. He still had his talent years later, but he also had his troublesome personality.
2. Young Charlie Sheen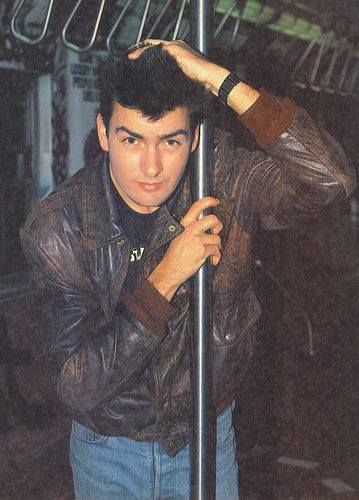 Here is another picture of Charlie Sheen in the 1980s. We just love how handsome and amazing he looks. But you could see it coming. The leather jacket, and the rebel haircut. He showed flashes of bad boy personality.
3. Looking Like a College Student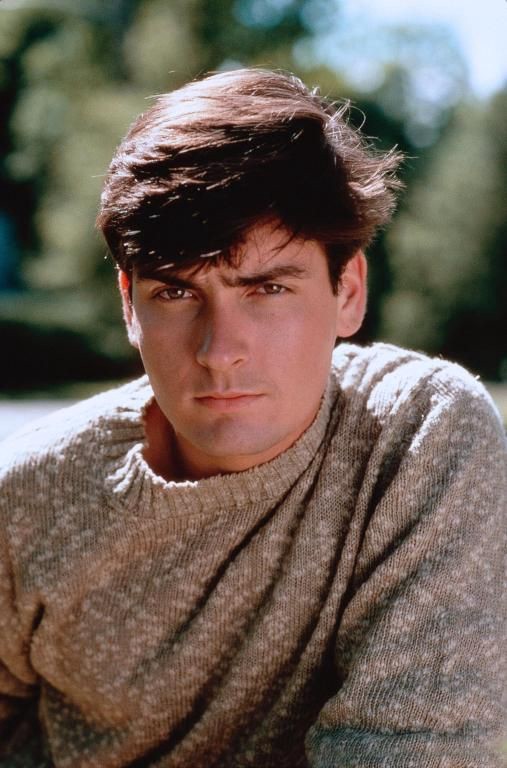 Now, this is a picture you have to see to believe. Charlie Sheen looks like a college student, one that has all straight A. There is absolutely no sign of a bad boy here. Only a cute and adorable college student.
4. The Corey Haim Controversy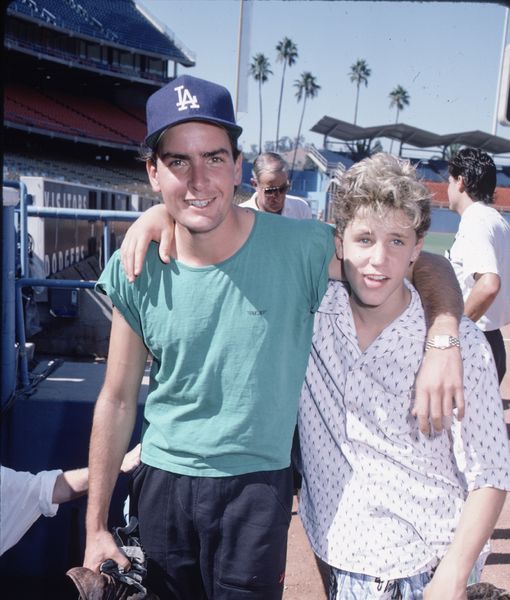 This is when things started going downhill for Sheen. Years after filming Lucas, Corey Feldman accused Charlie of sexually abusing Corey Haim. Feldman said that Sheen raped Haim while making the 1986 movie. Charlie dismissed the claim.
5. The Soldier Looking Sheen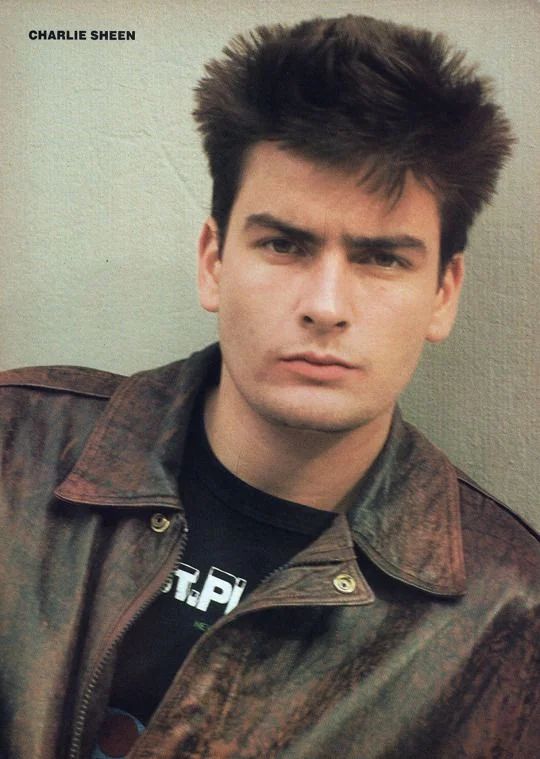 In this picture, you can say Charlie Sheen looks like a soldier. He even played a soldier in the movie Hot Heads, a parody of all military Rambo movies. But he had a mullet in those movies. Here, he looks like he just enlisted in the army.
6. The 1990s Charlie
This photo got taken in 1990. You can see actor Nicholas Cage in the background. But take a look at Charlie Sheen and his outfit. Remember, it is the 1990s, and that fashion choice looks suitable to the era.
7. Adorable Charlie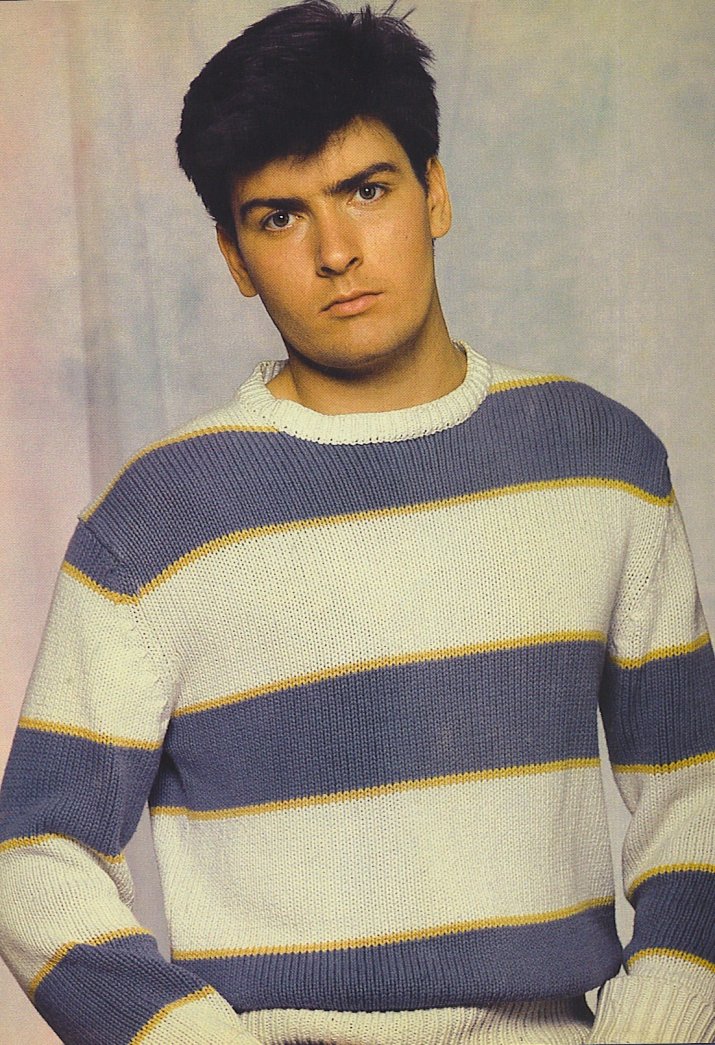 This is another picture you just have to see. Who would have thought that Charlie ever looked so adorable? Wearing a sweater? You might think it is a Photoshop picture. But no, it is a real one. We said it before, Charlie had his good days.
8. Sheen and Fenn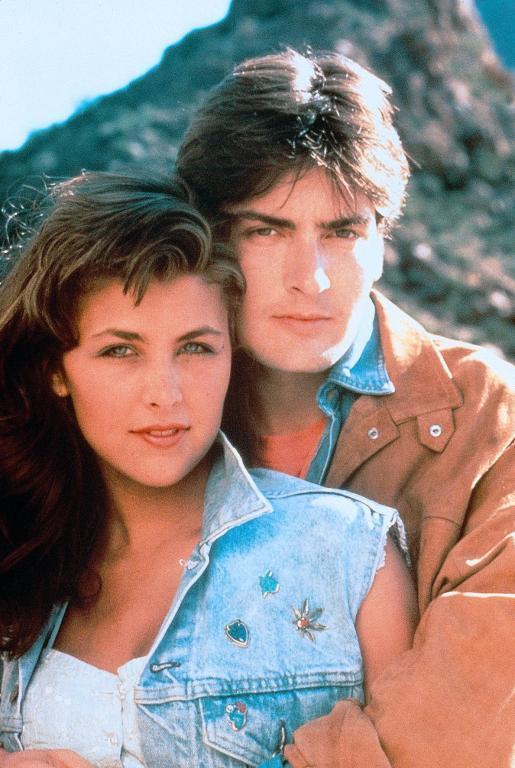 Charlie Sheen and Sherilyn Fenn appeared together in the teen car action and revenge fantasy The Wraith. Many speculated they got involved personally as well. Their chemistry on-screen suggested that.
9. Charlie and Cary Elwes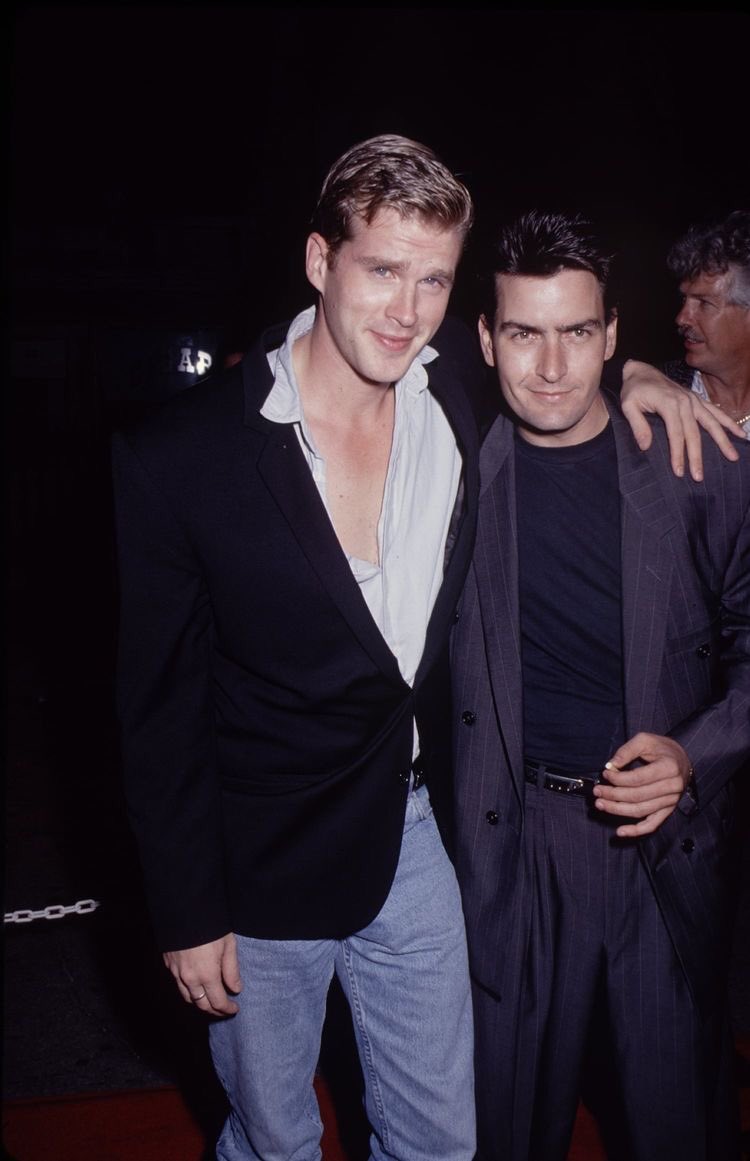 Here is a picture of two people that had great potential for stardom. You can say they both reached stardom, but Sheen also faced numerous troubles away from the screen. Many considered Sheen and Elwes two of the most prominent actors of the 1990s. And they could play many different roles.
10. The Bad Boy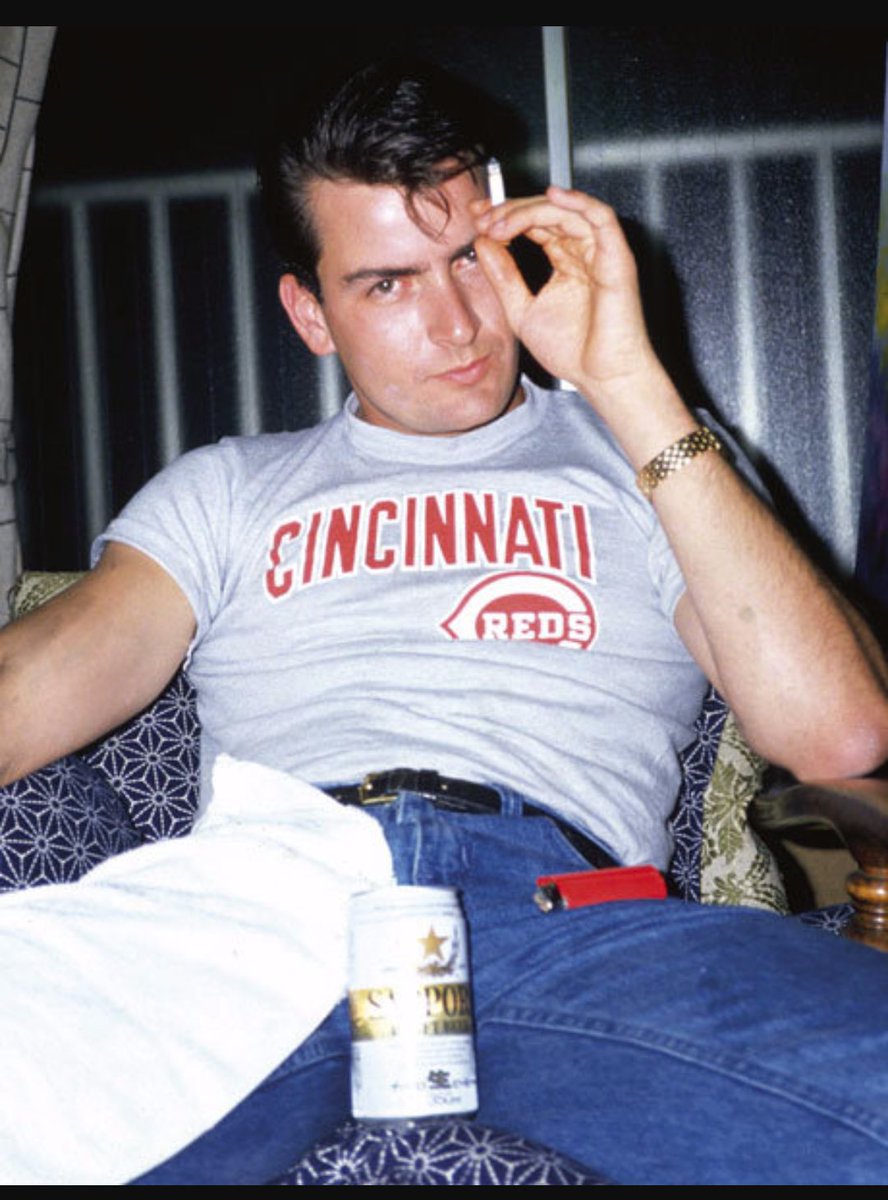 It is only suitable that we finish off the Charlie Sheen young photos list with a bad boy photo. That is how we will remember him. Charlie is one of the most controversial actors of his generation. He went through alcohol abuse, drug abuse, relationships with porn stars, marriages, divorces, and everything in between.
Comments
0 comments