| | |
| --- | --- |
| Real Name: | Chandler Belfort |
| Birthday: | July 29, 1993 |
| Net Worth | $100,000 |
| Height: | 170 cm |
| Occupation: | American Mental Health Counselor, Daughter of Jordan Belfort |
It is not easy living as the daughter of The Wolf of Wall Street. People have expectations of you. And life gets harder when your father goes broke. The movie The Wolf of Wall Street follows the life and biography of former billionaire Jordan Belfort. He is now in debt, but that doesn't change the fact of his influence in the stock market. How much is the Chandler Belfort's fortune?
Does she have millions in her bank account? Did she follow in her father's footsteps in the stock market? Or she chose a different career path?
Her father, Jordan Belfort, had a turbulent life. But unlike him, Chandler chose a different way of living, away from the media and the scandals.
Quick Bio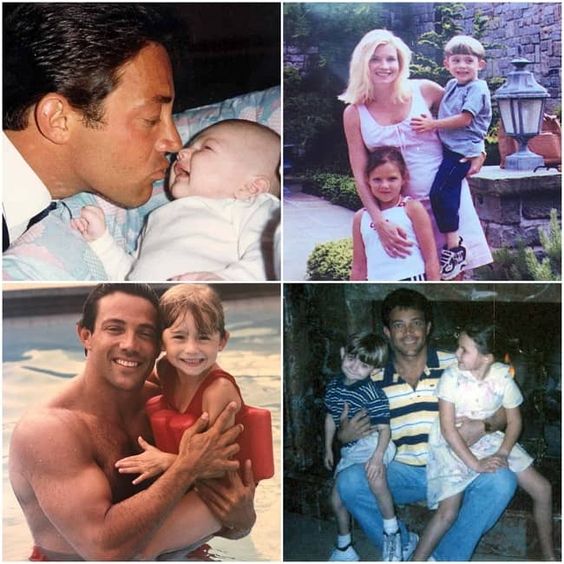 So, who is Chandler Belfort? The media hasn't heard about her as much as they have for her father. Jordan Belfort, her father, always had money on his mind. He started by selling Italian ices on the beach as a kid and spent his life investing in different opportunities.
Jordan founded Stratton Oakmont in the late 1980s following a failed attempt at door-to-door sales. Jordan scammed investors out of nearly $200 million. By 1999, he got indicted for securities fraud and money laundering. As a result, Jordan spent 22 months in prison.
The movie The Wolf of Wall Street perfectly documents the life of Jordan Belfort. But it doesn't do the same for her kids and family. Chandler is one of the two children Jordan has with Nadine Caridi. Jordan and Nadine had a 14-year marriage and two children, Chandler, and a son, Carter.
Jordan and Nadine got a divorce in 2005. As he got richer, Jordan started acting differently and had numerous affairs with other women. Chandler witnessed many of the unfortunate events in her family. Following her father's unsuccessful rehab from substance abuse, she went to live with her mother.
Nadine got married again, giving Chandler three half-sisters from the new marriage.
While she lived a rich and lavish lifestyle, Chandler Belfort chose a different path. With her father a rich and influential man, she could do anything she wanted. But she wanted to break the stereotype of a rich and spoiled kid.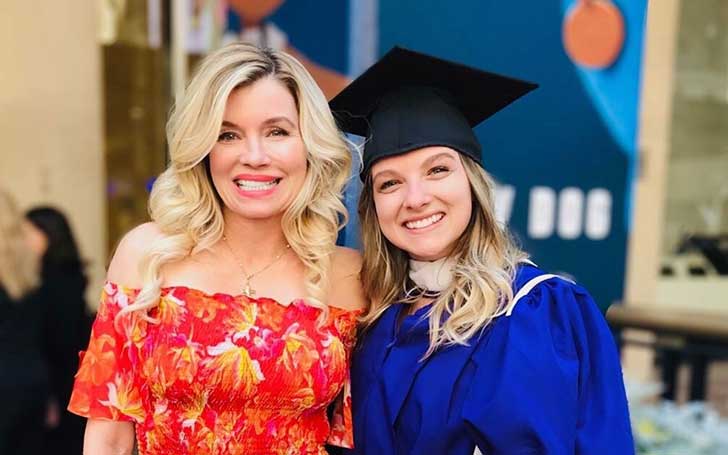 She chose to live a different life. She finished high school in 2012 and then continued her education at the prestigious Muhlenberg College in Allentown, Pennsylvania. As a successful student, she got her BA in psychology in 2016.
During college, she also took Spanish classes. But she has "limited working proficiency" in Spanish. At the moment, she is in her master's studies at New York University. Chandler has a goal to achieve a Ph.D. in psychology. Her favorite field is Mental health and Counseling.
But she also has an ambition and devotion to science. During her college years, she also started her professional career as a research assistant at The Social Cognition and Imagination Lab at Pace University in New York. In 2017, she took a job in the same position at the New York State Psychiatric Institute. There, she works in the field of mental health.
Unlike her father, she maintains a private and low-profile life. She doesn't have a Twitter account and keeps her Instagram private. You can get more information about Chandler from her mother's account than from her own.
In March 2020, her mother revealed that her daughter got engaged.
Net worth
Let's talk now about the net worth of Chandler Belfort. How much does she earn? Does she have millions like her father? What does she do for a living?
At one point, her father had billions in his bank account. But now, his cash flow is minus $100 million. Or in other words, he is in debt.
Chandler tries to live as far as away from Wall Street as possible. She has a BA degree in Psychology and Spanish Language. In 2017, she enrolled at New York University's Steinhardt School of Culture, Education, and Human Development.
There are few details regarding her relationships with Jordan. We do not know where the two stand. So, we do not know does she give her daughter any money. Now, Jordan has rebranded himself as a motivational speaker. He charges between $30,000 and $80,000 for speaking appearances. Somehow, he manages to dodge accusations of shady business dealings.
Recently, he got again in the news, speaking about the state of cryptocurrencies and Bitcoin. And while we do not know the exact Chandler Belfort's fortune, we assume that it is around $100,000. But hey, she is far away from her father's fortune at one point. Remember, her father once owned Coco Chanel's yacht.
But staying away from Wall Street has its positives. She doesn't have to deal with the drama that followed her father's life.
Comments
0 comments