While it has become abundantly clear anyone can become addicted to drugs or alcohol, the stigma lingers on. As prescription painkillers and opioids have become the latest addiction epidemic, awareness has spread. Still there is too much shame involved. If one thing reveals that epidemic is a societal health problem, it's that many celebrities have struggled with addiction. In an attempt to demystify drug abuse and work towards greater understanding, below are five celebrities you may or may not know have battled addiction.
Robert Downey Jr.
Iron Man star Robert Downey Jr. had a dark period before rising back to stardom in the super hero movie as Tony Stark. He was even caught in some high-profile arrests and went to prison for it. Downey was using cocaine, heroin, and drinking alcohol. But by 2002 he had recovered and has since enjoyed a wonderfully fruitful resurgence in film. If anyone shows that you can make a comeback from addiction, it's Robert Downey Jr.
Philip Seymour Hoffman
A much less positive story is that of the brilliant actor Philip Seymour Hoffman. Hoffman struggled with addiction for much of his life. Though he was able to star in some amazing movies, conducting some incredible performances, Hoffman couldn't beat his addiction to heroin and other drugs. The tortured and brilliant artist died in 2014 from an accidental overdose. The toxicology report showed that he had quite a few different drugs in his system at the time.
Demi Lovato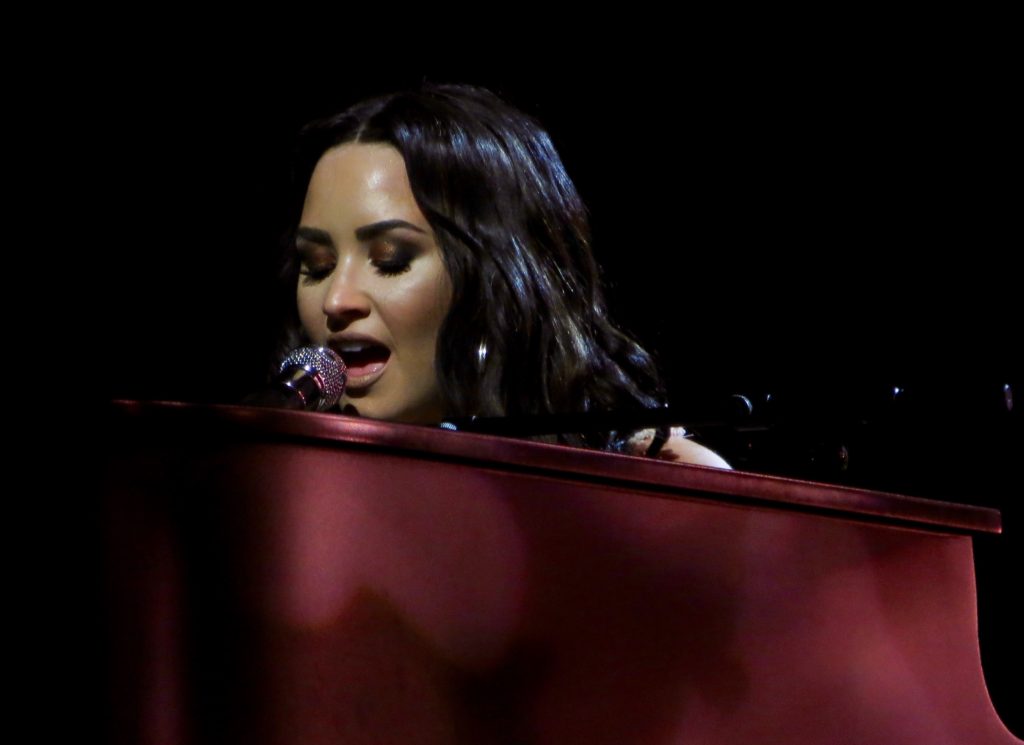 Actress and singer Demi Lovato has struggled very publicly with addiction. She says that she first tried cocaine when she was 17 and first entered treatment in 2010. She has since struggled with mental health issues like bipolar disorder and eating disorders. While recovery isn't a straight line, many people are worried about Lovato's mental health and ability to stay sober. Still, the singer remains very popular with young girls and even produced a documentary on her struggles.
Drew Barrymore
Drew Barrymore was a kid in Hollywood her whole life. She entered rehab at the young age of 13 for cocaine. She says that she began drinking when she was just nine years old. Since then, she has had a successful career starring in movies, dating comedian Tom Green, and moving on to her own level of stardom as an actress and producer. Drew Barrymore is a warning tale about what can happen when you subject kids to things they shouldn't be around.
John Mulaney
A more recent example of addiction in celebrities is John Mulaney. The famous and much-beloved comedian entered rehab in December 2020 for cocaine and alcohol. He had been sober before that, making jokes about it in his comedy specials. Clearly the pandemic lockdowns have gotten to a lot of people and Mulaney was one of them. After checking out of rehab, he announced that he was divorcing his wife and dating Olvia Munn.
Carrie Fisher
Most famous for portraying Leia in the Star Wars franchise, Carrie Fisher was public about her lifelong struggles with addiction and mental health issues. In addition to being addicted to drugs and alcohol, Fisher struggled with bipolar disorder. She was an inspiration in the way that she was remarkably candid about her experiences and struggles. Unfortunately, Fisher died in 2016 from cardiac arrest on a flight.
Famous and beloved people succumb to addiction. This shows that there is no shame in struggling with substance abuse. All of us are at risk for it and everyone needs a little help sometimes. This goes to show that if you are going through this, there is no reason to hide it or not seek help. It doesn't reflect poorly on your character. But if you want to stop making bad decisions and hurting yourself, getting sober is the way to go. Once you have become sober, staying sober is hard work. Celebrate your sobriety in any way you can.
Drug addiction is a societal problem, a public health problem, a mental health problem. We all need to do a better job of raising awareness and spreading education so that our society can help people overcome drug addiction and live happier, healthier lives.
Comments
0 comments