We can easily say that CeeDee Lamb is one of the NFL's most talked-about players. Everybody wants to know a bit more about the Dallas Cowboys wide receiver. And his personal life and relationships are often a topic in the media. Today, we will look at CeeDee Lamb's girlfriend.
How much do you know about her? Do you want to know her story? For more than a year, CeeDee dates Crymson Rose. And they are still together.
Who Is CeeDee Lamb's Girlfriend?
In 2020, CeeDee Lamb dated Crymson Rose. And in 2021, the story is still the same. The two love bird continue their relationship. Who is Crymson Rose? How much do we know about her?
Born in 1999 in Florida, Crymson is a 22-year old woman. She is a student at The University of Oklahoma. Fun fact: before dating CeeDee, she dated another sports star, Trae Young. But more on that later.
Today, she is an Instagram influencer with more than 37,000 followers on social media. Her Instagram bio reads, "Glory to God! He has done great things. He will never change. To God be the Glory". We can only assume that she is quite religious.
Cedee's girlfriend comes from a diverse racial background. Born to a white mother and a black father, she is all about embracing her roots. Both of her parents were born in the United States. And her father, Michael Rose, was also a football player at his high school. That is the football connection between her family and boyfriend.
Sadly, her father passed away in November 2005, when she was just a little girl. One of her first posts on Instagram was about her father. On November 18th, she wrote, "I may not remember the sound of your sweet voice but I will never forget you. I love you and miss you so much. Words can never explain. 10 long years. Please continue to watch over me and be my guardian angel".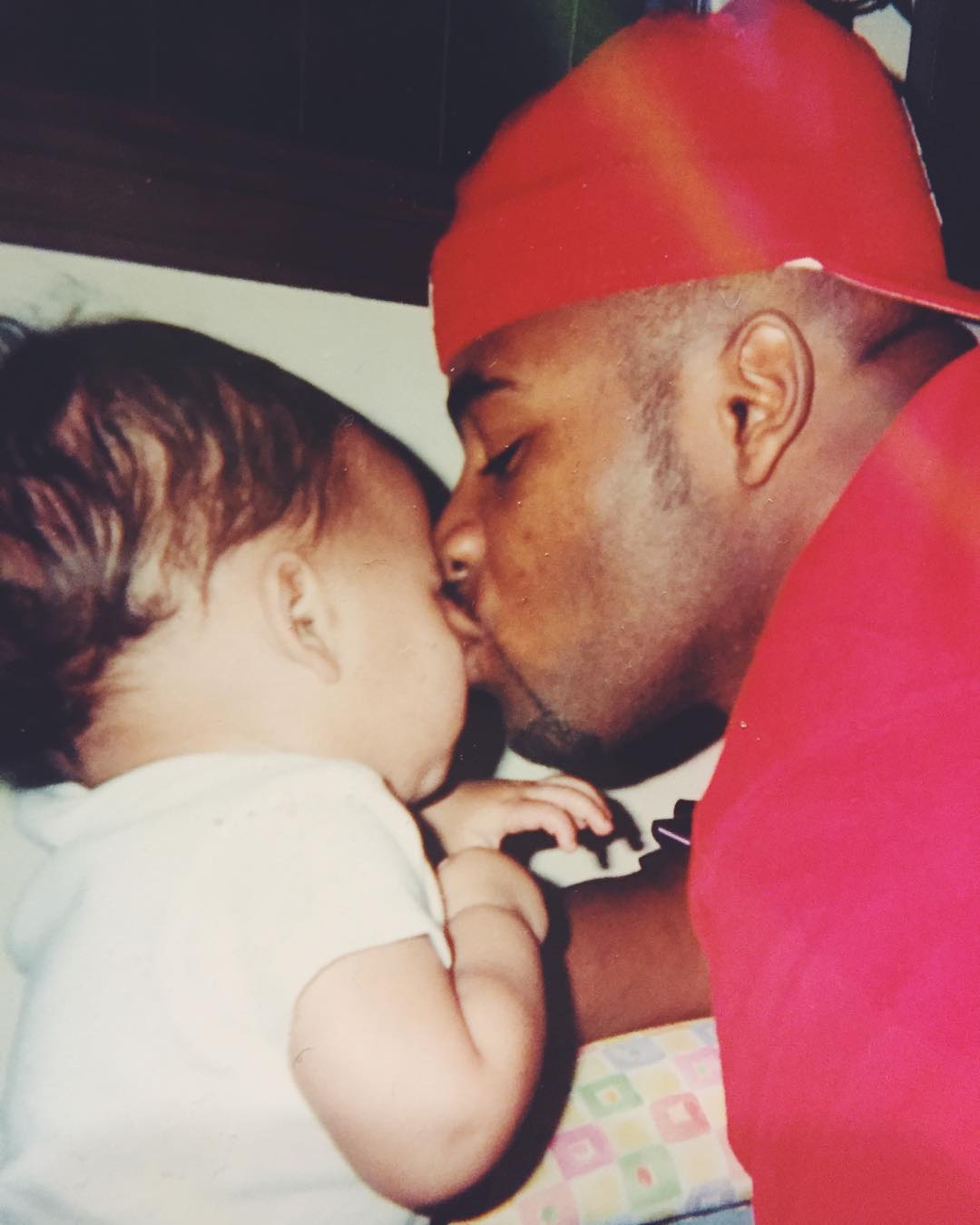 As we said before, she is a very religious person. In 2018, she dedicated her life to God and was baptized at a local church. She loves to keep her looks all-natural. But who can blame her? She looks remarkably beautiful.
Speaking about her relationships, we said she is CeeDee Lamb's girlfriend. But before dating the Dallas Cowboys wide receiver, she dated Trae Young.
How CeeDee Lamb And Crymson Rose Meet?
These two started their romantic relationship in 2019. The love story of CeeDee and Crymson continues for more than a year.
Crimson is a student at The University of Oklahoma. According to most reports, that is the place she met CeeDee. The Dallas Cowboys NFL player played college football at Oklahoma. The Cowboys drafted him in the first round of the 2020 NFL Draft.
These two like to keep their things private. They rarely speak about their relationship. And they rarely post any photos of each other. You might think they are not even together.
But that is not correct. They are very much in romantic love.
Speaking about their past relationships, Crymson has a thing about athletes. Before dating CeeDee, she dated Trae Young, another famous sports player. They dated while attending Norman North High School. But they also continued during their college years. As we know, Trae attended the University of Oklahoma from 2017 to 2018 before entering the NBA draft.
Why did these two end their relationship is up in the air.
CeeDee Lamb's Girlfriend Goes Viral
Back in 2020, the whole world found out about CeeDee Lamb's girlfriend. And that is because she went viral during the 2020 NFL draft night. After Lamb was selected 17th overall, the ESPN camera showed him sitting with his family and girlfriend.
And while he was on the phone, he had another phone in his lap. As Lamb talked on the first phone, his girlfriend grabbed the second phone off his lap only to have him quickly snatch it back out of her hand. He also shook his head. That 13-second video of the incident instantly went viral with more than 3 million views on Twitter in the first few hours.
https://twitter.com/mixeduppasha/status/1253510064645734402?ref_src=twsrc%5Etfw%7Ctwcamp%5Etweetembed%7Ctwterm%5E1253510064645734402%7Ctwgr%5E%7Ctwcon%5Es1_&ref_url=https%3A%2F%2Ffollownews.com%2Fwp-admin%2Fpost.php%3Fpost%3D3664action%3Dedit
Everyone wondered what the viral moment was all about. But Crymson quickly went to Twitter to reveal the truth.
She said, "His agent was FACETIMING him while he was on the phone with the Cowboys. I was doing the GF thing. Gonna answer it for him. Sheesh."
And wide receiver CeeDee Lamb came to her defense, tweeting, "Y'all really gotta chill. Wasn't even like dat."
Yet, reporters and fans continued to ponder what happened during the 2020 NFL draft. But it was a nice thing seeing CeeDee come to his girlfriend's defense.
Comments
0 comments