Although travel has been put on pause for most of us in 2020, that doesn't mean gadgets can't be bought in preparation of future trips! Surprisingly, the gadget industry has not slowed down in its releases, most likely spurred on by the need to tech during the lockdown, so we could continue to communicate during difficult times. Take a look at our top picks for the best travel tech on the market!
CleanPod UVC Sterilizer
This groovy little device could be a literal life-saver during your future travels, as we begin to adjust to life with COVID. Direct the UV light onto any of your gadgets and it will kill germs on almost anything, from laptops, groceries to door handles – and it's more environmentally friendly than disinfectant wipes!
Universal Plug Adapter
Travelling through different countries, you get to immerse yourself in different cultures, but this also means having to use different plugs in each continent. Get yourself a universal adapter to save having to carry different adapters. This is especially useful when backpacking and every bit of space counts.
Sony WH-1000XM4 Noise Cancelling Wireless Headphones
If you're the type of person that loves music and hates unnecessary background noise, then a pair of noise-cancelling headphones are absolutely essential for your travels. The Sony
WH-100XM4 are renowned for their long battery life, comfortable fit, fast charge and exceptional sound quality. When it comes to headphones, it's best not to skimp on price, so although the headphones seem pricey, they are undoubtedly worth every penny.
Kindle Paperwhite
Got a long flight? Interrailing? Or simply enjoy reading on a sunbed? Calling all bookworms! The Kindle Paperwhite is the newest release and boasts a battery life of up to a week, so you don't have to worry about charging it every day. It's also waterproof, has adjustable screen lighting and you can connect your headphones to it so you can listen to your audiobooks.
Sony Vlog Camera ZV-1 4K
Everyone wants to capture beautiful footage of their travels, but not everyone is keen on the idea of carrying around heavy equipment. If you're looking for a quality vlogging camera with high-quality sound, the Sony Vlog Camera is for you. This camera has been specifically designed for vlogging, with 4K video recording, soft skin effect, flip screen and automatic image stabilisation, this camera could compete with any other video camera on the market.
Anker PowerCore 10000mAh Power Bank
The smallest and lightest portable charger on the market, this product does not miss a trick! With 2-4 full charges on most phones (depending on the brand and model), this charger will ensure your phone stays working, even if you've not had access to a power main for days.
High-speed charging makes this product convenient and its 18-month warranty gives you peace of mind when relying on this product for long trips.
Moto 360 smartwatch
Figuring out what type of smartwatch suits your lifestyle can be challenging. Do you get an Apple Watch, Fitbit, or take a risk with a lesser-known brand? Well, you should definitely check out the newest Moto 360 smartwatch. Not only does it offer a two-day use on a single 60-minute charge, but you can also download all your usual apps, from Spotify to Tinder (if you fancy a bit of dating in a foreign country!) to operate without having to get out your phone.
For those fitness geeks out there, it keeps track of your movement with GPS and helps you track your progress when exercising – it can even be worn during swimming due to its waterproof design. The cherry on the cake is undoubtedly its compatibility with both android and apple, so even if you fancy changing devices, you don't have to change your smartwatch.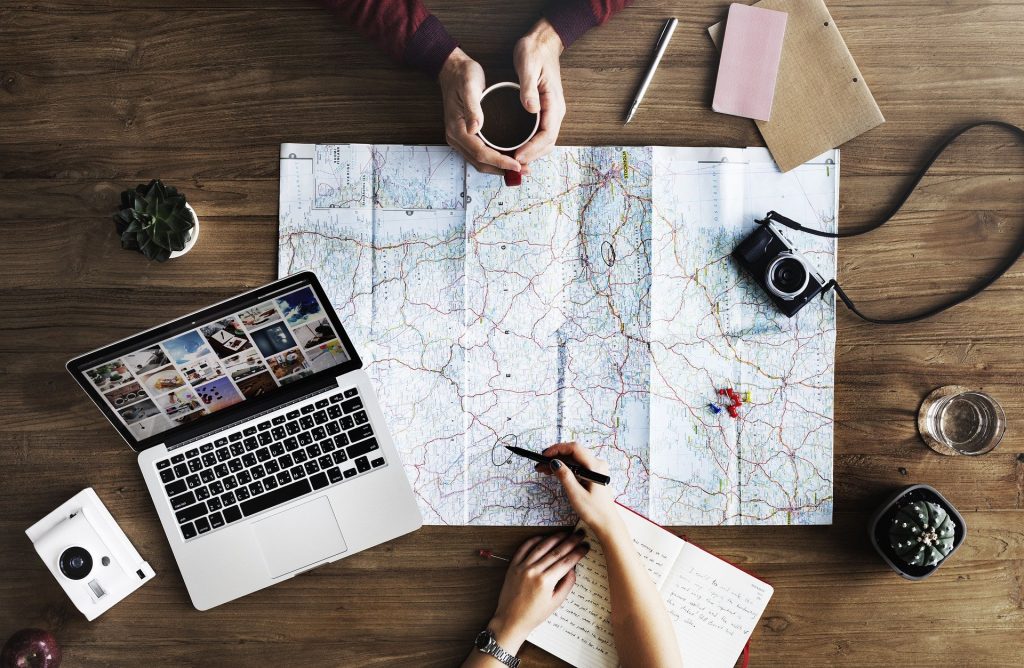 mophie powerstation wireless XL Portable Battery
The world is going wireless… and with it so are chargers. Wireless chargers are all the rage at the moment, but ever thought about a wireless, wireless charger? This beauty charges devices effortlessly, no power main needed. Although it's entirely compact, it still packs a punch and charges your device or wireless earphones quickly. You'd be surprised at how much freedom this lends you, especially when travelling long distances with uncertainty on when you'll next be able to access a plug.
Skullcandy true wireless earbuds
We've given you headphones, but are you looking for some tidy little earphones to carry on trips, where every bit of weight in your rucksack counts? Let me introduce you to Skullcandy wireless earphones, offering 30-hour battery life, water resistance, wireless charging – these
don't mess about. A sure all-rounder, they also come with Tile™ technology, so if you've lost one, you can track either earphone where its location, which is a gamechanger for those of us who struggle to keep track of things (me included!).
Taytop Portable Door Lock
Safety is always the biggest concern when travelling abroad, especially if you're a woman. Fortunately, portable door locks have become big business. Takes only seconds to secure your door and is made with heavy-duty steel, so whether you're in a hotel, bed and breakfast or some questionable motel for one night, you can relax in the knowledge the door is locked. It's so lightweight you'll barely even realise you're carrying extra protection and the price point is nothing compared to the safety it could offer you and your roommates.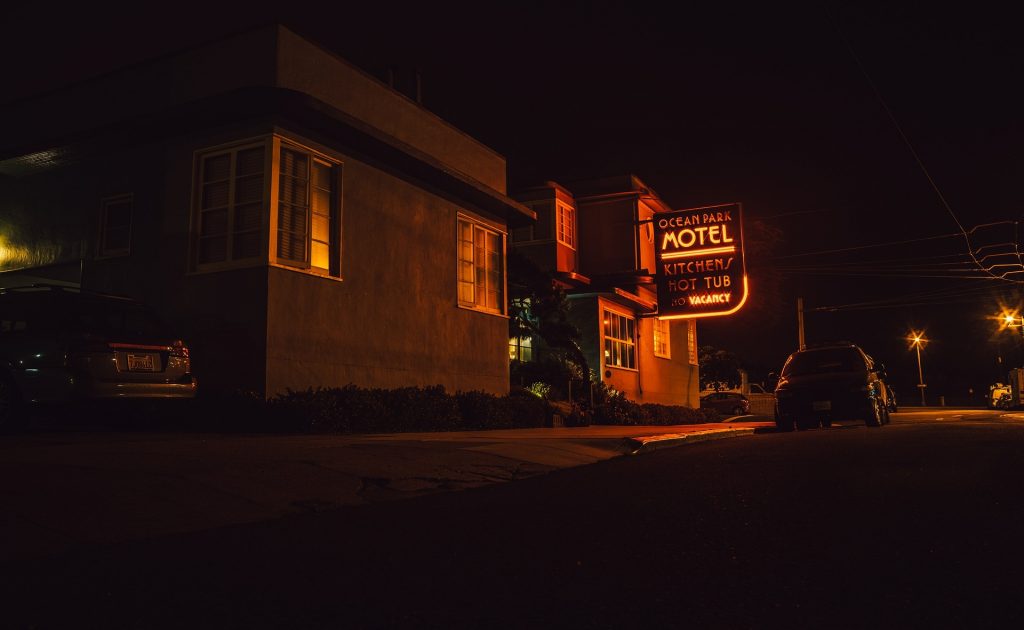 AirComfy Ease Inflatable Travel Pillow
So what about comfort when travelling? When you think traveller's sleeping, you always envision a nice big pillow wrapped around their neck. This superior design not only offers ultimate comfort and a low-profile appearance, but it also shrinks down to make it easier to travel with and can be clipped easily onto your carryon. Don't let future you have a crooked neck and treat yourself to a little neck pillow, one hundred per cent worth it when travelling long distances.
If you're looking for a community of passionate travellers, then join BookitList today. By creating an account, you can document all your travels, share your travel tips and tricks, as well as book your next trip, all on the very same site. We offer travel inspiration and ideas if you're not sure where you'd like to jet off to next.