Precious metals are important commodities all around the world. They are metallic chemicals that are naturally occurring. The reason they are precious is because of their rarity, store value and their usefulness.
They are used in a variety of industries for various purposes. These include industries like art, manufacturing, medicine, electronics, jewelry making industry and dentistry. Asides from all of these, it is also used in the financial sector. 
There are various types of precious metals and these include gold, silver, palladium, platinum, rhodium, iridium, osmium and ruthenium. Gold and silver are the most popular of all these. They may be described to have more uses but not necessarily more valuable than others. You will see more on this here.
These two are known as coinage metals and are typically used for minting money. They also have significant roles in shaping the economy of many nations and are still relevant today.
One of the ways they are used is for investment purposes. Investors may buy them to trade them or store them as a way of generating future profits. Precious metals like gold typically increase in value over time and do not diminish. This makes them a perfect tool for investment. 
Unlike other kinds of investments, they are not affected by inflation or other market forces that can make them lose value. They also provide a way for investors to diversify rather than putting their funds in paper-denominated investments only.
How Do You Invest In Precious Metals?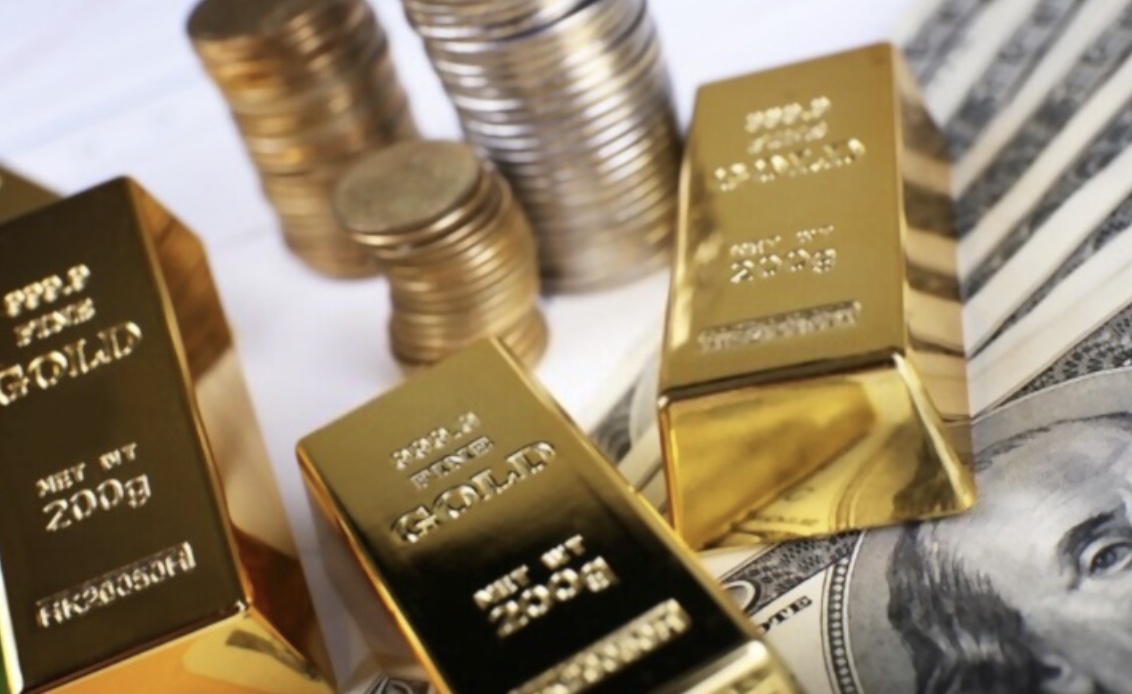 An investor may invest in precious metals in a variety of ways. These include buying the shares of precious metals companies or investing in exchange-traded funds. For people looking to save towards retirement, the best option is to invest in an Individual Retirement Account popularly referred to as IRA.
An IRA is a type of self-directed account where you can invest in gold and silver. You can as well invest in other valuables like real estate and digital assets. These types of accounts are provided and regulated by the IRS (Inland Revenue Service) in the United States. However, they must be opened through a trustee which is often a bank or other financial institution.
The IRS provides specific guidelines for operating an IRA. These guidelines include how to buy the metals, store them and how they are managed. To begin investing, you need to buy the metals from an approved seller. This will be in form of bars, coins, or bullions.
After buying, you need to store these valuables. Unfortunately, the rules do not allow you to do this by yourself. You need to store them at an approved third-party depository. The only exception is if you own an approved storage which is often rarely the case. 
If you try to store the metals by yourself, you risk running afoul of the IRS rules. It will be deemed as distribution and you will be penalized for this. Another important part of an IRA is how the account is managed. The IRS requires that you appoint a custodian to oversee how it is operated.
The custodian will amongst other things help you to handle buying, transportation, storing and sales of your commodities. They will give periodical reports to you as an investor and to the IRS on the status of the account.
Where to Buy Your Precious Metals
As alluded to earlier, there are approved precious metals providers that you can buy from. It is also important to note that not all gold or silver are eligible for investment in an IRA. They must meet certain specifications. These include the kind of gold or silver it is as well as where it is bought.
This is why buying from an approved provider or distributor is important. These providers offer several kinds of services. Asides from buying and selling precious metals, they can partner with depositories and custodians on how to help investors manage their IRAs. You can check out https://www.metal-res.com/ to find out more about this.
In choosing a provider, you should ensure that they are approved by the IRS. Check out reviews about them and their ratings on trustworthy platforms like the Better Business Bureau and others. You should also keep in mind their fees. 
Typically they will have fees for things such as setting up the account, annual administration and storage. Make sure to find out that there are no hidden fees asides from the ones listed. You have several options if you are not satisfied with one provider or custodian. You can look at various offers before you choose one.
Conclusion
Precious metals provide a way to enlarge one's portfolio as an investor. They are great investment vehicles especially for people working towards retirement as they are valuable and do not lose their value easily.
Nevertheless, there are specific ways to begin investing in them. One is through an IRA. To operate an IRA, you need to satisfy various requirements. Not to worry, by choosing a trusted partner and provider, you will easily be able to satisfy these.