| | |
| --- | --- |
| Real Name: | Ashley Jade Stern |
| Birthday: | January 24, 1993 |
| Net Worth | $3 million |
| Height: | 167 cm |
| Occupation: | Youngest Daughter of Howard Stern |
Celebrity kids usually show their parents' money online. They like to brag and show off. But that is not the case for Ashley Jade Stern, the daughter of Howard Stern. Fun fact: her father has a fortune of more than $600 million. But looking at Ashley, it doesn't seem that way.
Ashley is Howard Stern's daughter with his ex-wife, Alison Berns. She is the youngest member of the Stern family. Let's find out more about her life, education, career, and net worth.
Quick Bio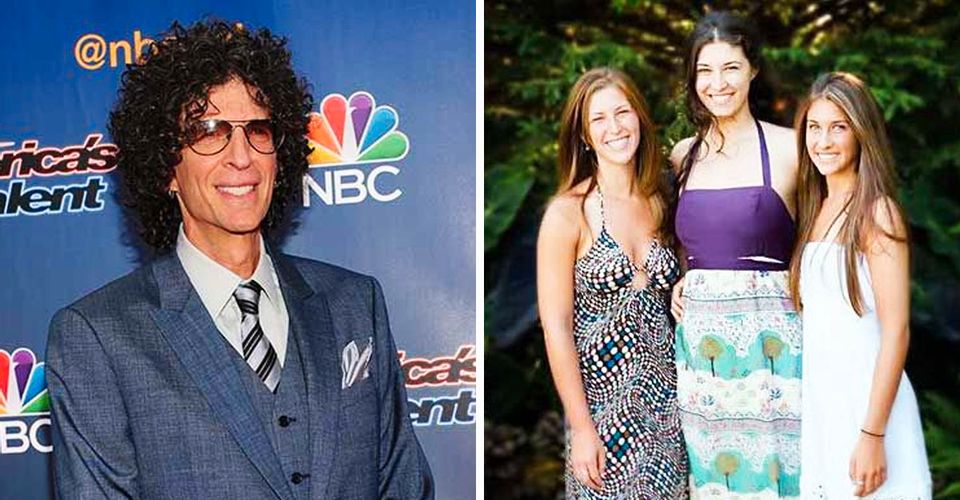 Born in January 1993 in Old Westbury, Long Island in New York, Ashley is the youngest member of the Stern family. She is the youngest daughter of Howard Stern, the famous radio personality, author, and actor. Her mother, Alison Berns, was a student at Boston University when she met Howard.
Ashley has two siblings, two sisters, Emily Beth Stern and Deborah Jennifer Stern. Emily is a popular actress, while Deborah runs a consulting company. Ashley Jade Stern's parents help them as much as they can.
So, what do we know about Ashley Jade? She came to the limelight during her parent's divorce in 2001. At the time, she was only eight years old. We said before Ashley's parents are a huge part of Hollywood.
But the custody battle for Ashley made it to all headlines. Eventually, she moved in to live with her mother and stepfather. Her father Howard also wanted to take full custody of Ashley and her sisters.
Fun fact: Ashley is not only the youngest member of the Stern family. She might also be the least popular one. Unlike her sisters and father, she has never entered the big screen and stays away from the public's eye.
When she was young, many expected her to join the theater, but she carved her own path. To this day, she leads a life behind the screen and even doesn't have an active social media account. She is a rare celebrity kid without a Twitter or Facebook account.
Ashley's parents met during their studies at Boston University through a mutual friend and eventually got married. At the time, Alison and Howard were 24 years old.
Howard Stern is one of the most exposed personalities in Hollywood. But following the divorce, and even before that, the famous radio personality took active measures to protect his children from the media. He ensured their personal lives were not exposed to the public.
Sadly, that all came crashing down during the very public divorce in 2001. During that period, the media was consistently trying to find out how the Stern sisters feel and manage the stressful hours. Ashley served as the main focus, despite being only eight years of age.
Following that media attention, Ashley went on to live with her mother Alison Bern and her new boyfriend/husband. And for more than 20 years, she has managed to keep her life private and out of the news.
We have little to no information about her education. We have no info about her relationship as well. Ashley was photographed with a mysterious boy during the wedding of her sister, Deborah.
But speaking about her career, she followed some of her father's footsteps. In 2001, she appeared in the movie When I Was Twelve in the midst of all the divorce chaos.
The same year, she also appeared in the television show, Bob & Rose. The success of that role helped her get even more roles.
She does keep a low-key life. She does have a social media account, @ashjstern, but it is a private one. You have to wait for her to accept your following request. And there are very few pictures of Stern daughters on the Internet.
What Ashley has is a strong relationship with her father. The founder of The Howard Stern show keeps a great and strong bond with all of his daughters. And Ashley is the closest to him. Nevertheless, she loves spending time with both of her parents.
Net Worth
Ashley is the daughter of one of the richest personalities in the world of television and radio. Howard Stern's wealth is estimated at more than $650 million. He earns close to $100 million per year as a salary. From 2012 to 2015, Ashley's father served as a judge on America's Got Talent.
But Ashley and her two other sisters do not want to flash off their fathers' riches online. Instead, they keep a low-key profile and spend only what they earn.
Per some sources, Ashley Jade Stern's fortune is around $3 million. She earned most of it through her efforts.
Comments
0 comments