Living in a condo in the city means you have shorter commutes to work, easier access to malls and recreation areas, and more transportation options to get to your location. However, one of the challenges in living in a condo is how to maximize the space you have. Designing your condo shouldn't be daunting, so here are five tips to save space in your condo.
Don't Buy Unnecessary Stuff
This tip is the most crucial if you're living in a small space. Go over each item you own and assess if you need this in your condo. If you answered in the affirmative, plan where you would want to place that item.
When the time comes you want or need to buy something for your condo, force yourself to toss or donate something you already have. This minimalist practice helps keep your condo spick and span, and also in your daily life as you accumulate a lot of stuff.
Build Up, Not Out
We want to take photos with picturesque buildings as our backdrop. You can also design an Instagram-worthy condo without sacrificing much space. If your unit has a high ceiling, maximize it by using hanging lights and bedside tables. Install shelving cabinets way up, and you can store items. Purchase a stepladder to reach the items stored in that cabinet.
Another best way to make use of your condo's ceiling is by building a mezzanine. The mezzanine helps store items that aren't used frequently. Building and adding designs vertically saves you a lot of space. You won't realize that there's a lot you can do when you take advantage of your condo's ceiling.
Consider Wall Beds
Some condo units, just like in Precondo, have guest rooms for visitors, and this brings a lot of space. If you don't want to get rid of your guest room, then wall beds are your best friend. Also known as Murphy Beds, it stores the guest bed vertically against the wall. This innovative idea gives you more space to work
If you don't like wall beds or you already have a bed, don't forget to make use of the space under it. You can buy bed risers to create storage underneath for your shoes, bed linen, seldom-used clothes, etc.
Utilize Kitchen Storage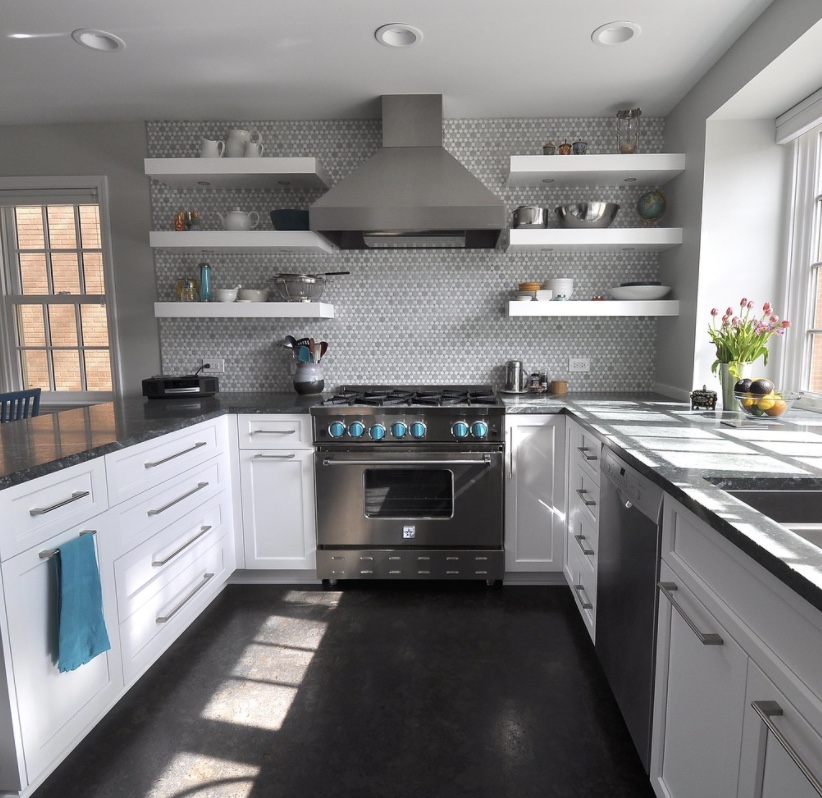 Source: Flickr
The kitchen is one of the biggest investments at home, and also one of the biggest challenges for those who have a small space. But the good news for you is that you can find solutions to your kitchen storage. There are different kinds of ideas, such as pull-out baskets, lid organizers, slide-out shelves, and many more.
As mentioned earlier, make use of the ceiling of your kitchen area by sticking with kitchen walls. Take note that your kitchenware should be within your reach. A great way to do this is to install magnetic racks for your kitchenware. Finally, take advantage of the built-in cabinets that come with your unit.
Splurge on Double-Duty Furniture
The first thing you would do if you're moving out is to sell furniture that doesn't fit your condo. In buying furniture, consider those that have storage nooks or that have multiple uses. For instance, you can choose a bed that has drawers underneath to place bed and pillow sheets.
Your Next Home
Now that you're all set with these tips, it's time to choose the best condo unit out there. Recently, more condos in Richmond Hill have opened to cater to more customers. Feel free to contact us to know more about the best deals!